This time we would like to introducing you to "Shiraike Jigoku'. It's famous for being a habitat for tropical fish as it providing hot spring heat in a heart-shaped pond. In Shiraike Jigoku, the pond is surrounded by a circular garden.
This garden has a Japanese aesthetic that creates a peaceful atmosphere for you to enjoy. Shiraike Jigoku also has an exhibition of classical paintings and drawings.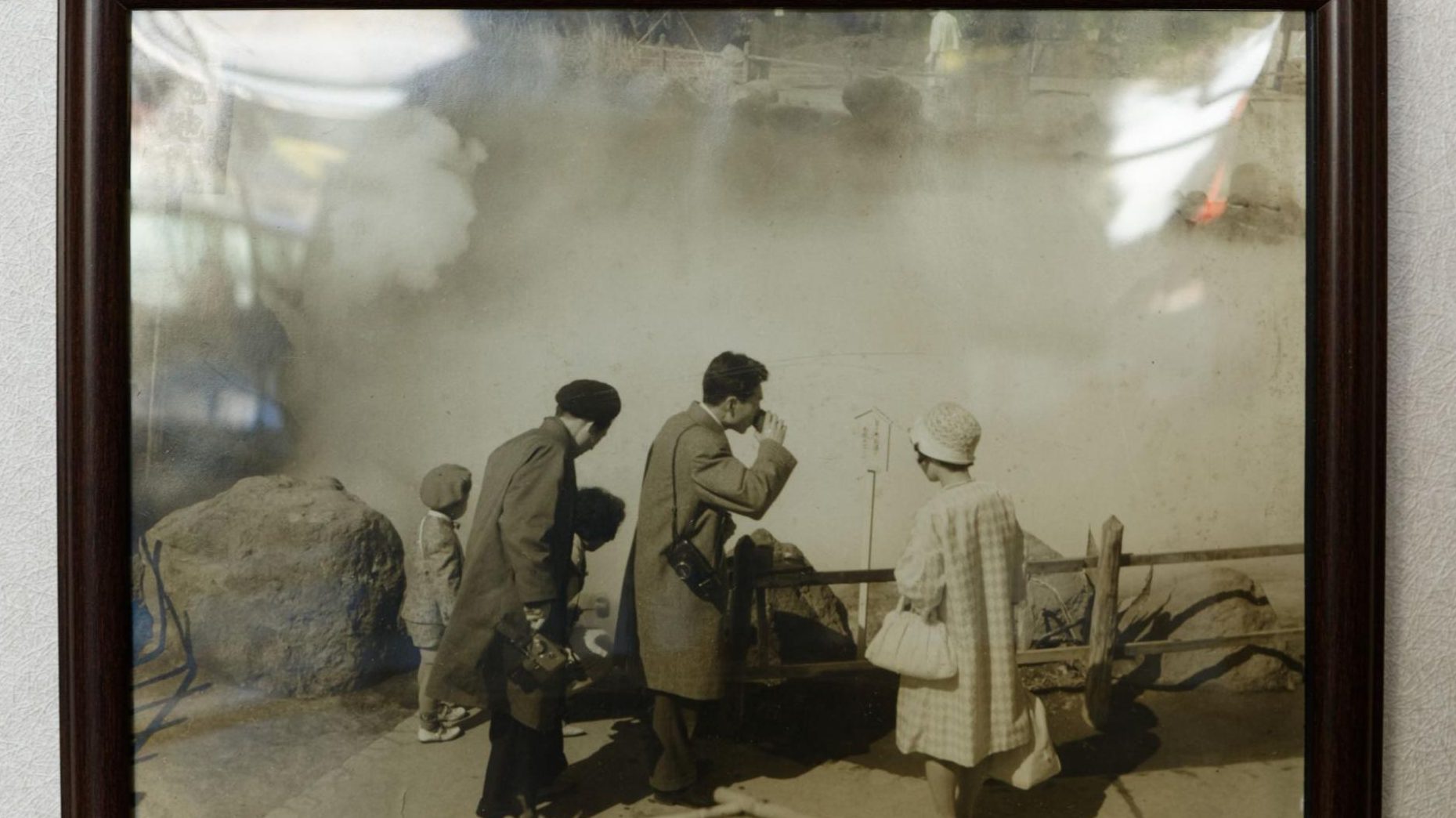 Colour of Shiraike Jigoku
Shirakike Jigoku was established in 1931. The founder excavated and found this hot spring in a field. It is named "Shiraike Jigoku" because "shiraike" (白池) means "white pond" in Japanese. The hot spring water itself is clear when it gushes out, but once the water comes into the pond, the temperature and pressure drop and it naturally turns a pale color. This hot spring mainly contains sodium chloride, silicic acid, and calcium bicarbonate. This alabaster-colored, greenish hot spring water changes by climate conditions. The temperature is approximately 95°C.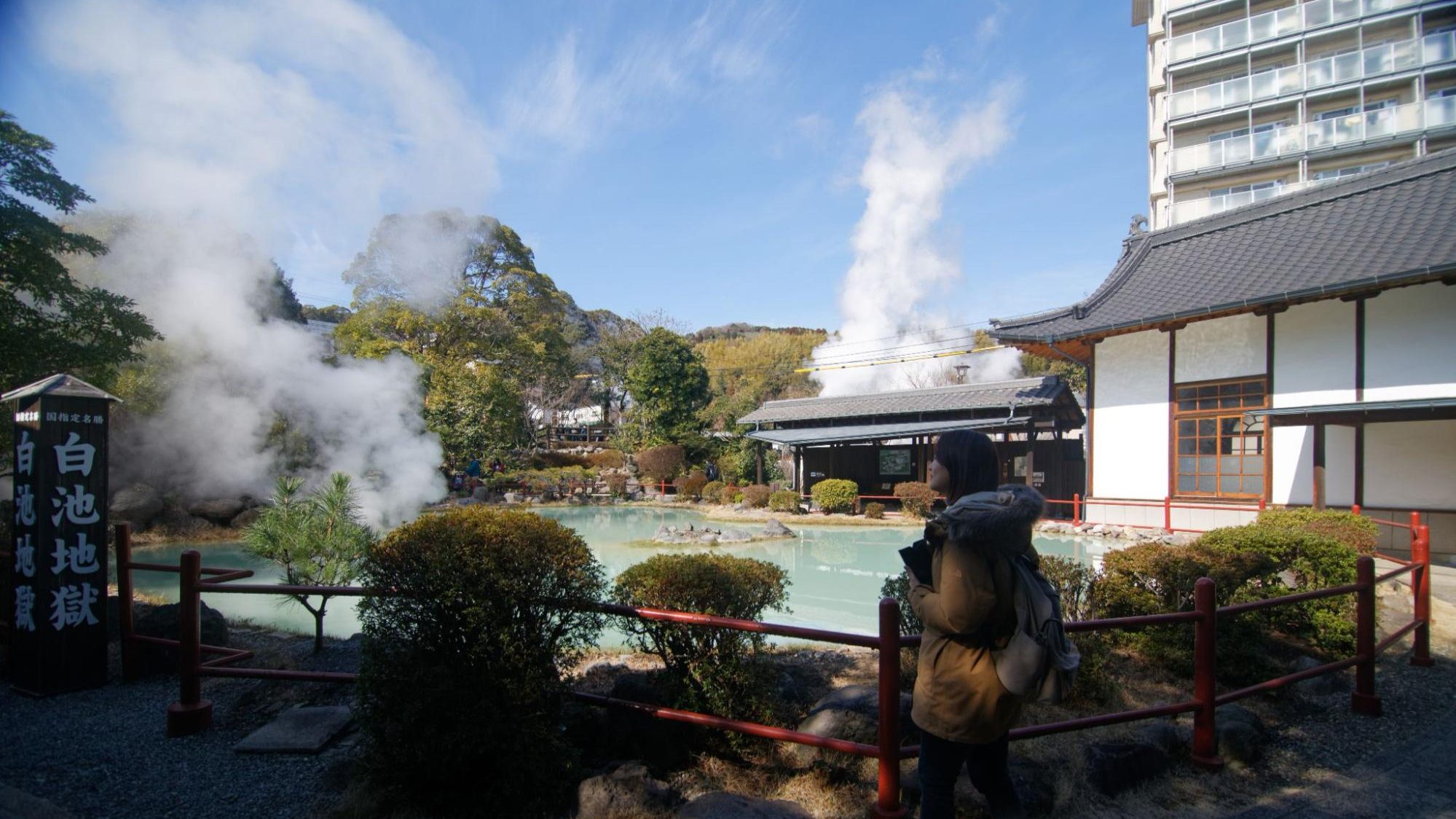 Tropical Fish House
In Shiraike Jigoku, there are tropical fish tanks that house many rare and expensive tropical fish. These aquariums use Beppu's abundant hot spring heat to provide a comfortable home for these tropical fish. The water is kept at a temperature of 26°C to 30°C all year round. This is the only aquarium in Japan that uses hot spring steam for heating. We would like to introduce you to some of the exotic fish you will be able to see here.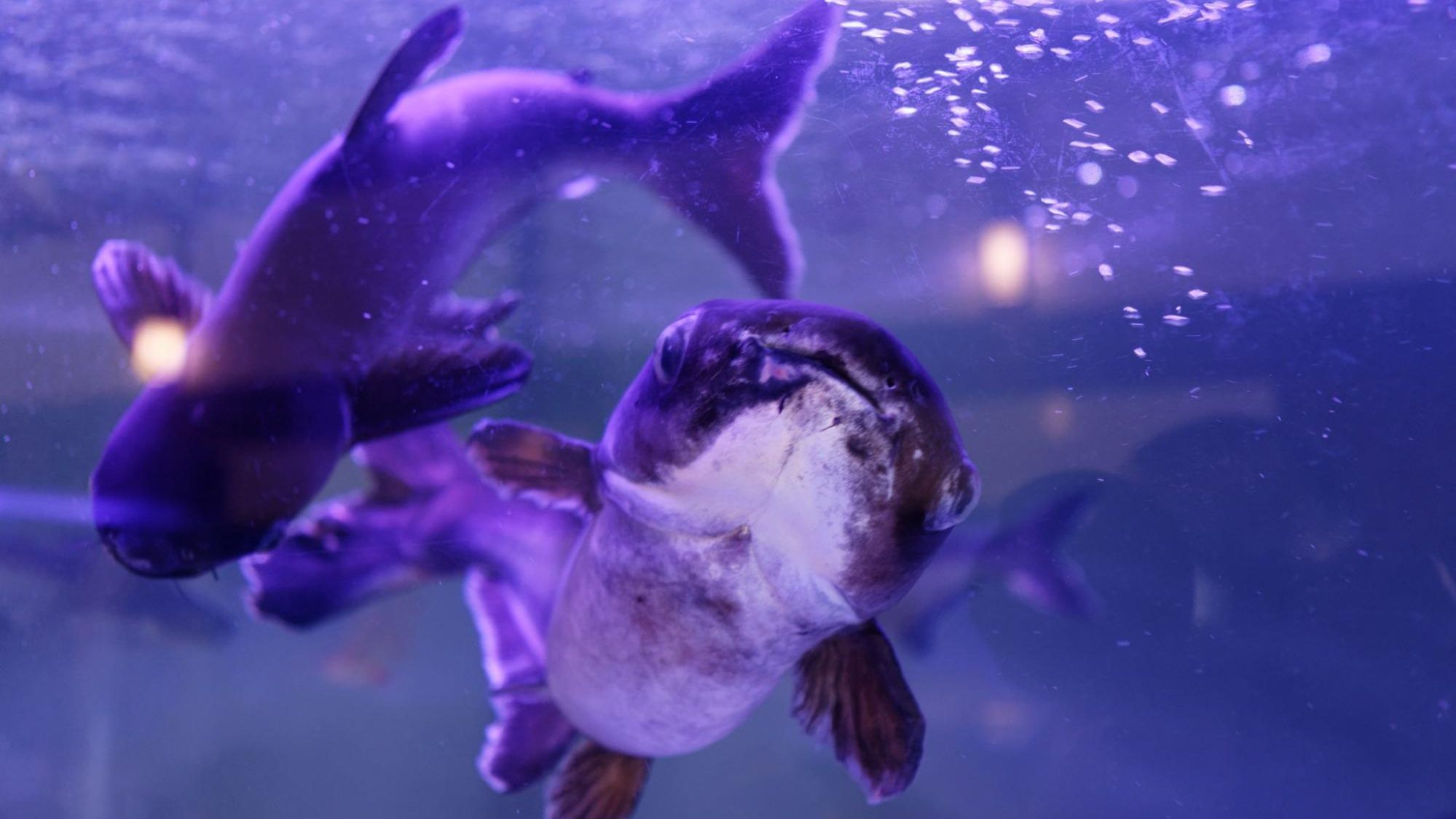 Pirarucu (Arapaima gigas)
The pirarucu is called a 'living fossil' because it has been around for more than 100 million years, almost unchanged since the dinosaur era.
For fish with scales, it is the largest freshwater fish in the world. It is about five meters long. These fish can live in low-oxygen environments because they can breathe through their gills in water and breath surface air as well.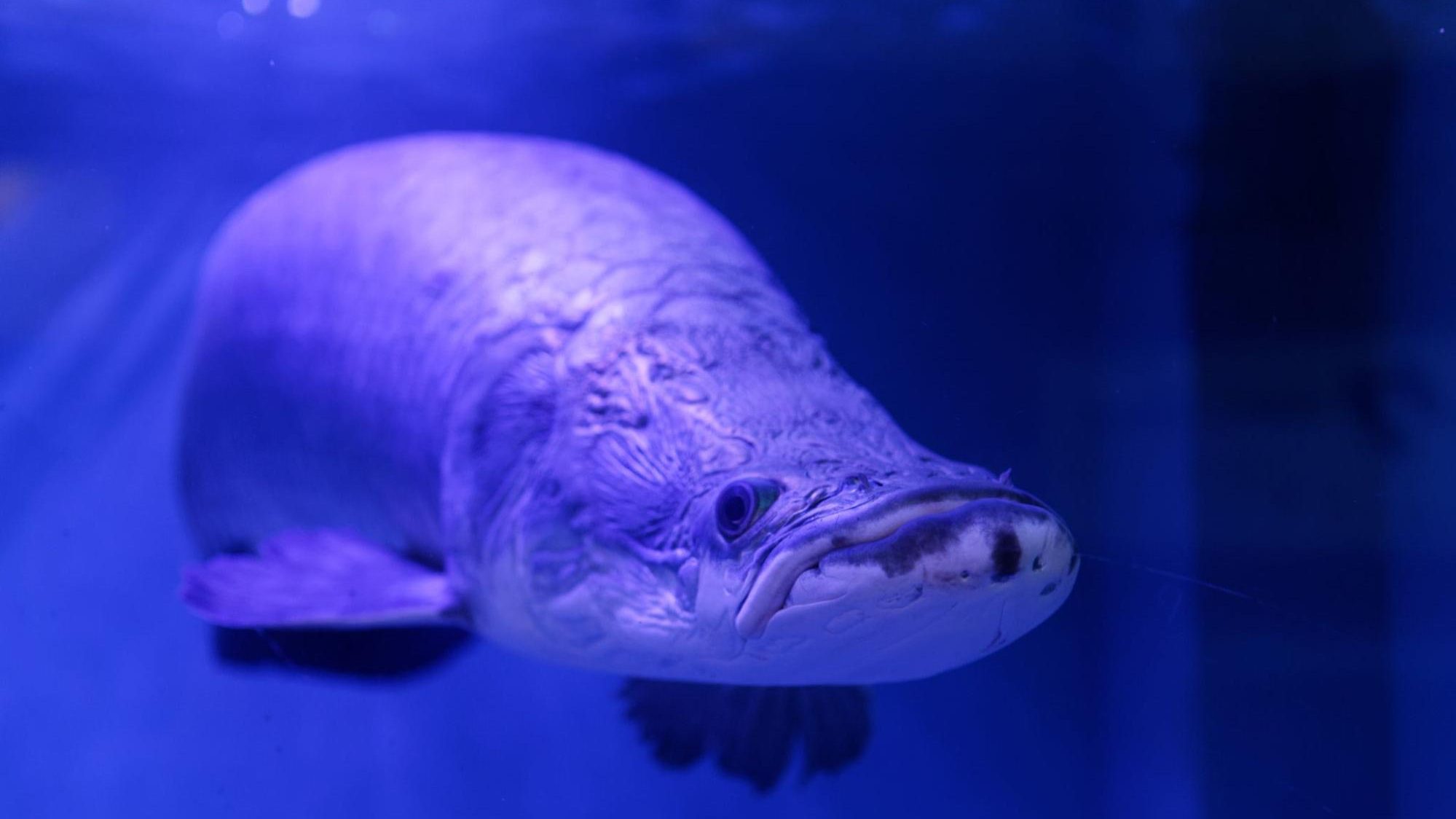 Piranhas
Eleven 20 – 30 cm piranhas are kept in Shiraike Jigoku. Piranhas are carnivorous animals and the fish keepers usually feed them chicken meat. "Pira" means "fish" and "ranha" means "teeth" in the local Amazon language. This fish is quite fierce with its knife-like teeth and jaws. These piranhas are so strong that they can easily crush the backs of other fish. If you fall into the water, you would be in danger of being eaten too.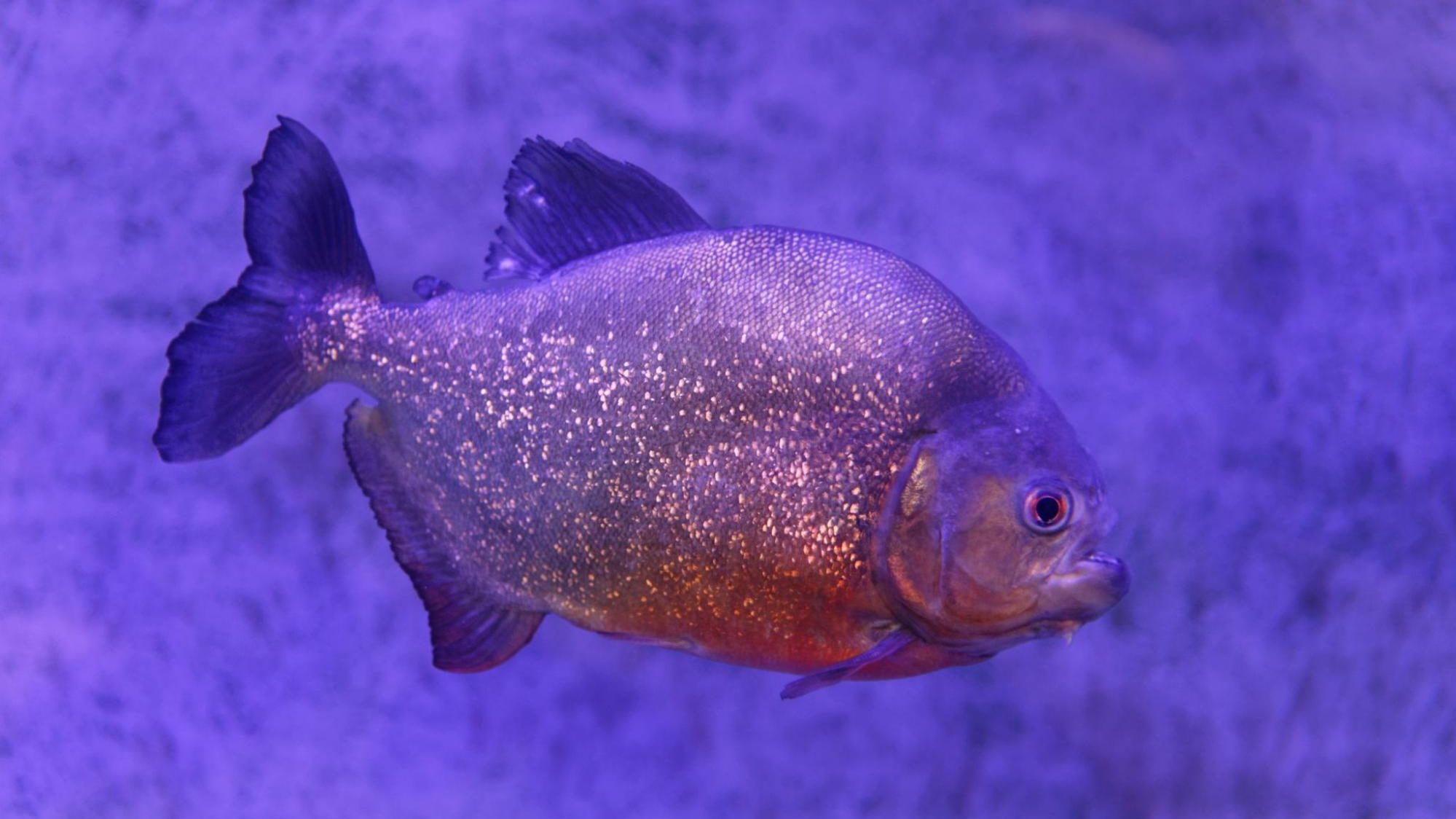 ​​
Gulf saratoga
This is a type of ancient fish native to the rivers of Papua New Guinea and northern Australia. Their body surface is covered with a beautiful metallic sheen. It eats small fish and insects; it can also use its jumping ability to catch insects on leaves. Due to its golden appearance, this fish is often considered to bring good fortune in Asian countries. As a result, the final price for a gulf saratoga is often quite high in fish auctions.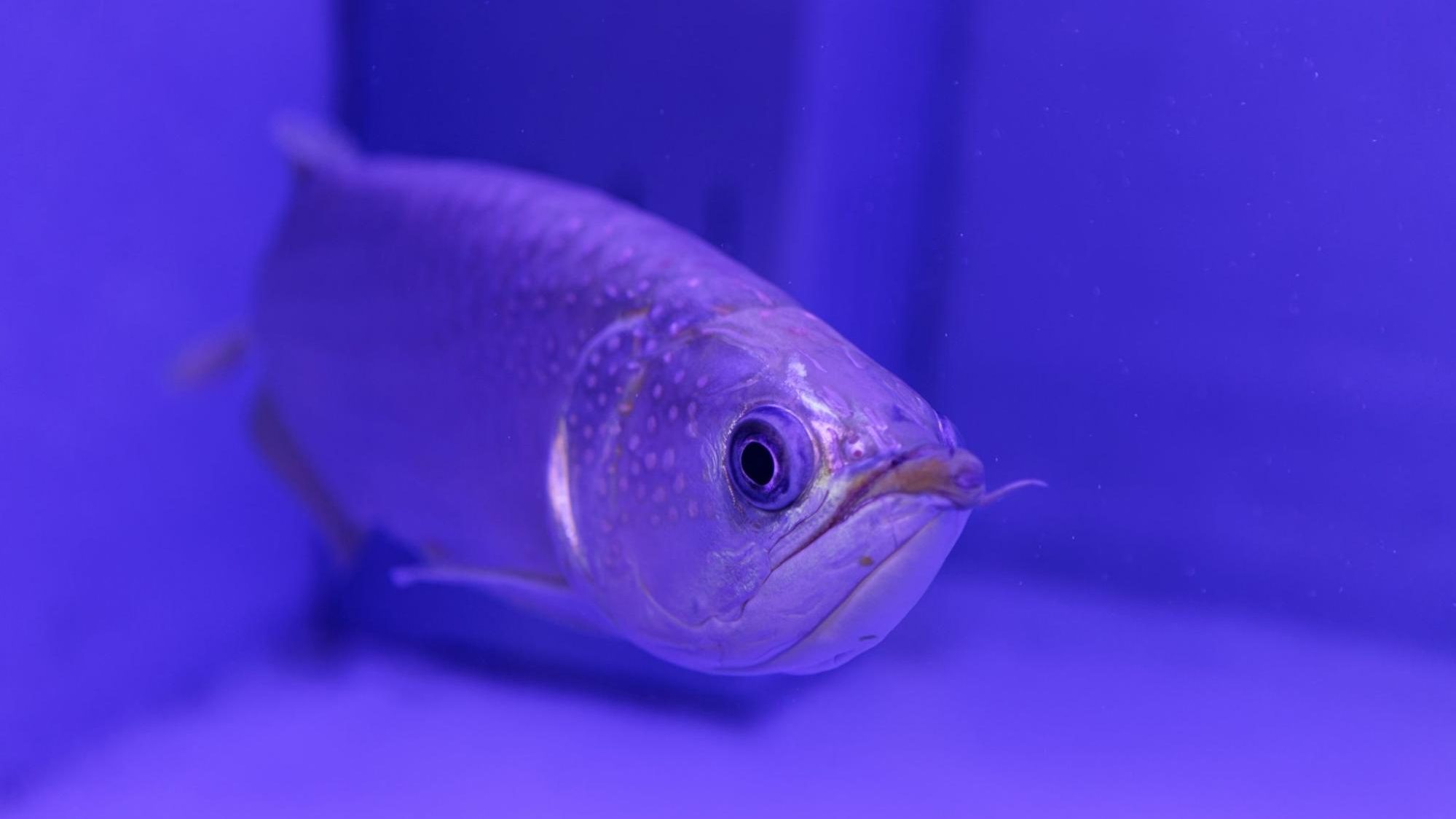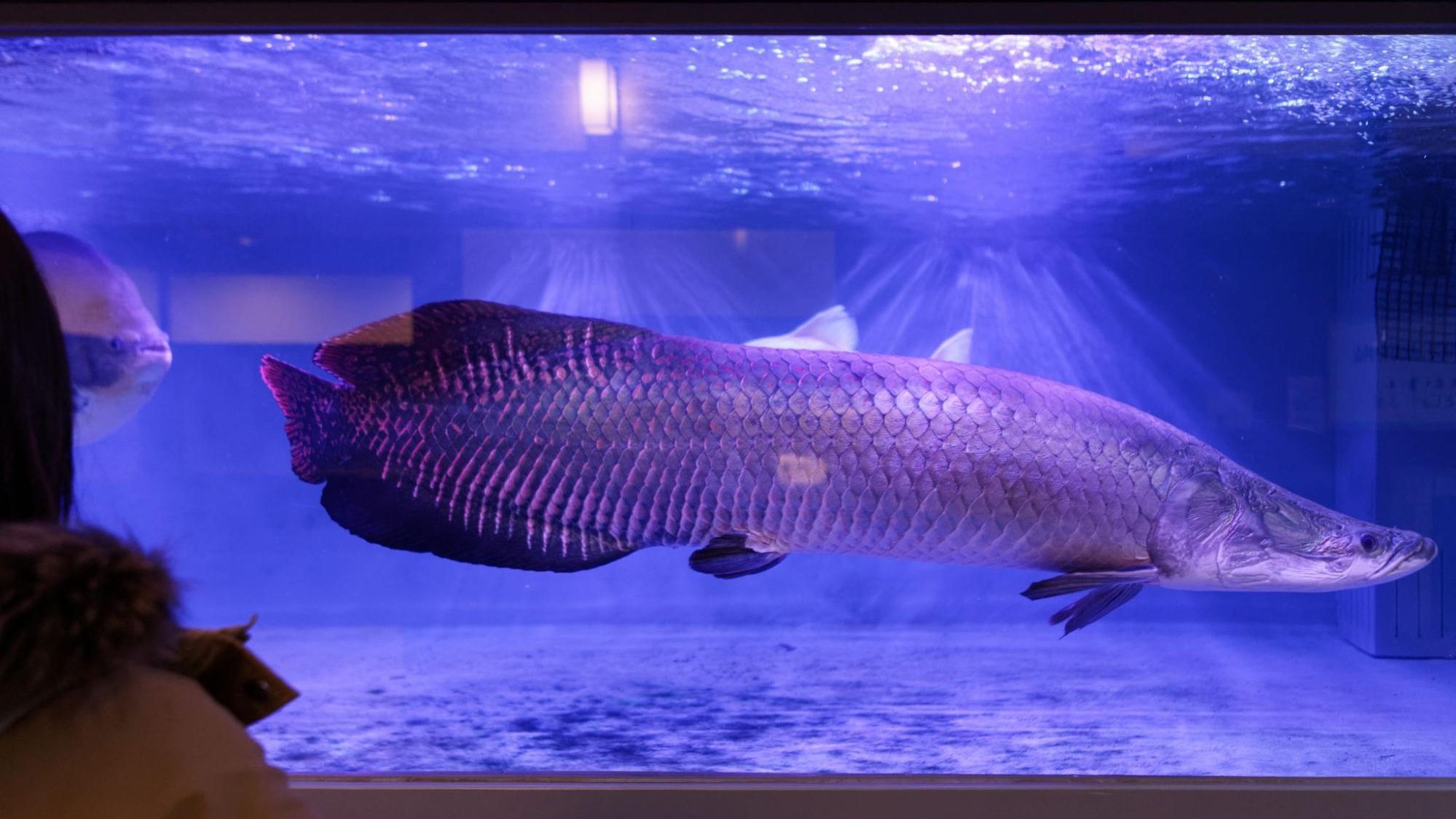 Culturally Significant Sites
You can also see prefecturally designated "tangible cultural properties" in Shiraike Jigoku. Tangible cultural properties are structures adn works of art or craft that is recongized and preserved as a national heritage site by the Japanese govemment. In Shiraike Jigoku these cultural propertie include Kunisaki Tower and Nihou Nanga-do which exhibits Oita-related local art and paintings. In addition, a statue of Ippei Shonin, who created Kannawa as a hot spring town, has been erected here.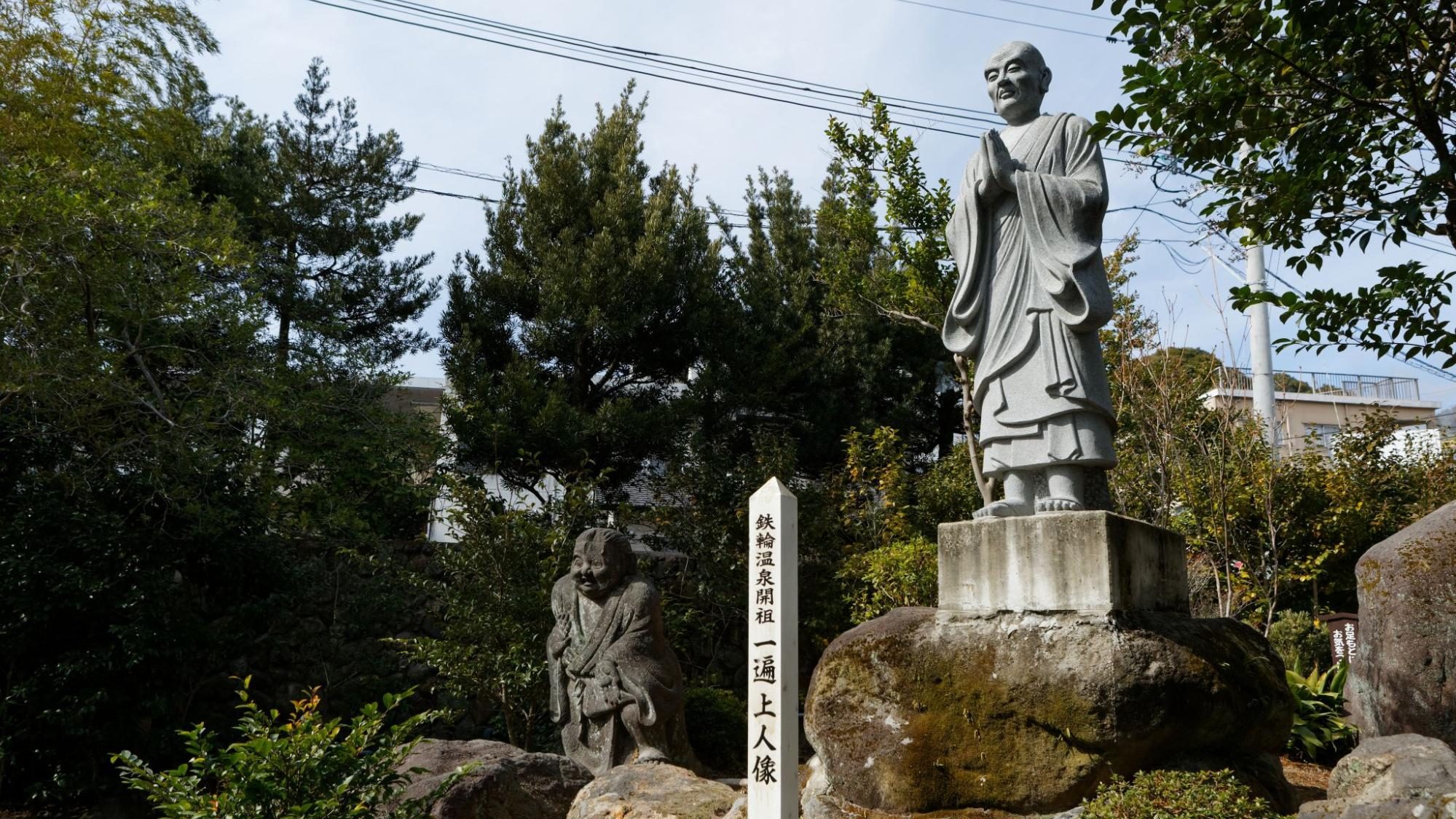 Nihou Nanga-do Hall (Japan Art Museum)
The exhibition focuses on Nanga-style painting and calligraphy by local painters associated with Oita prefecture. Nanga is an ink painting style that originated in the Jiangnan region of China and usually depicts landscapes with a soft impression.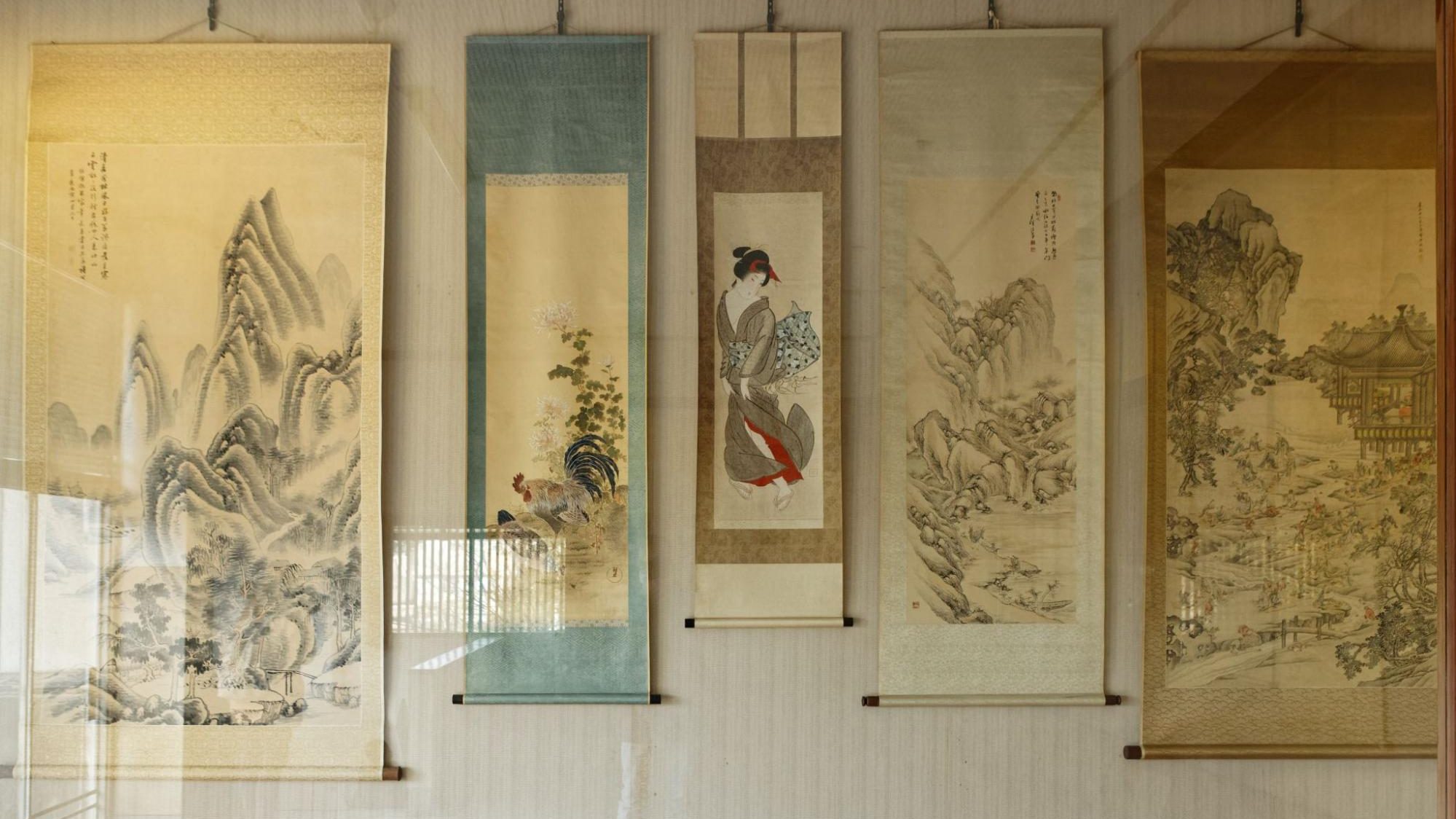 In the ground yard, you can also find a hand painting wall of Shiraike Jigoku. It is a very photogenic space for you to take pictures!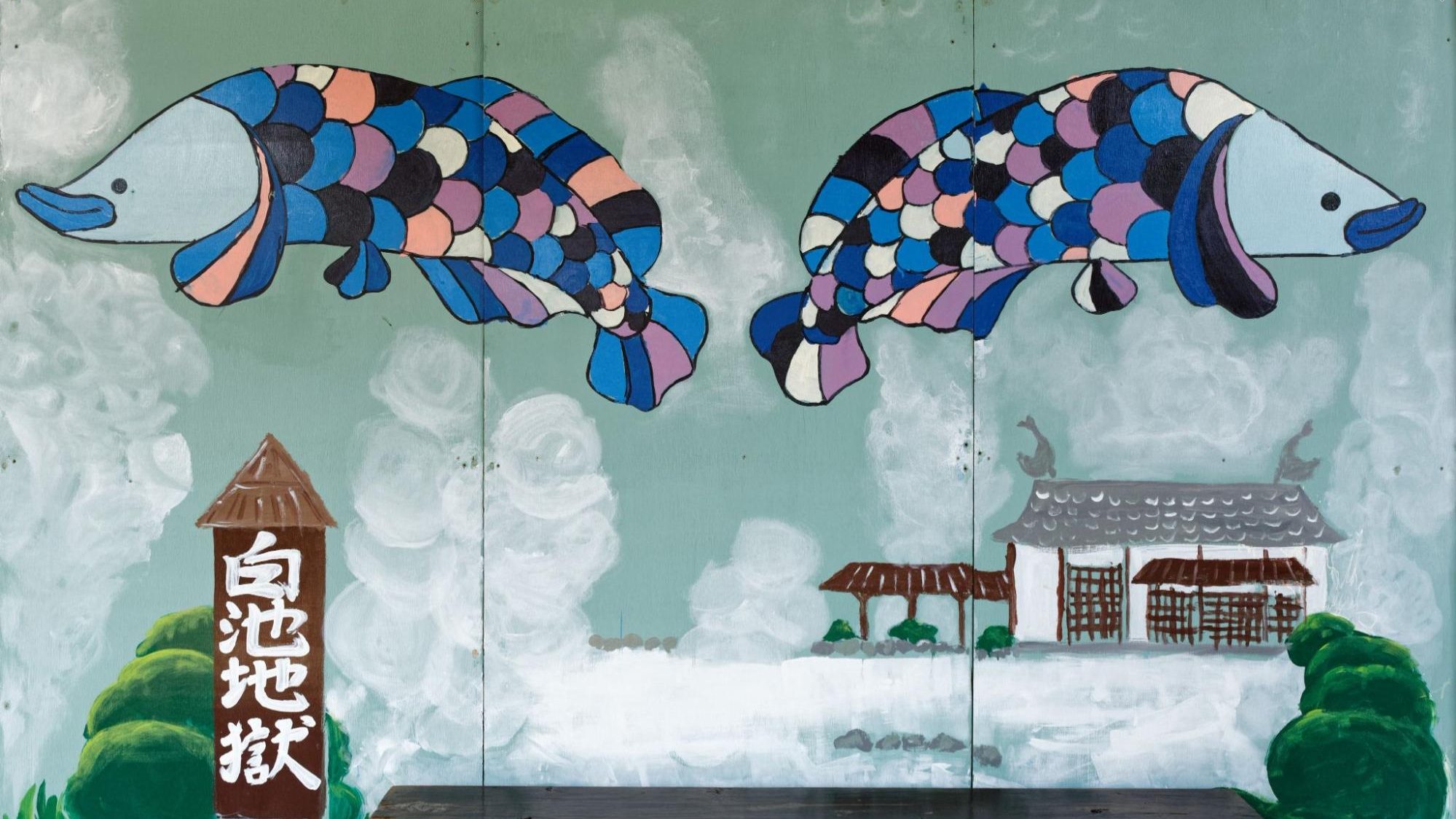 Here you can enjoy Japanese gardening in a tropical island style. The hot spring water gently flows in the courtyard. You can see the stone pagoda behind the hot spring steam and the greenery of the tree and grass in the courtyard. It will make you feel like you are in a completely different world.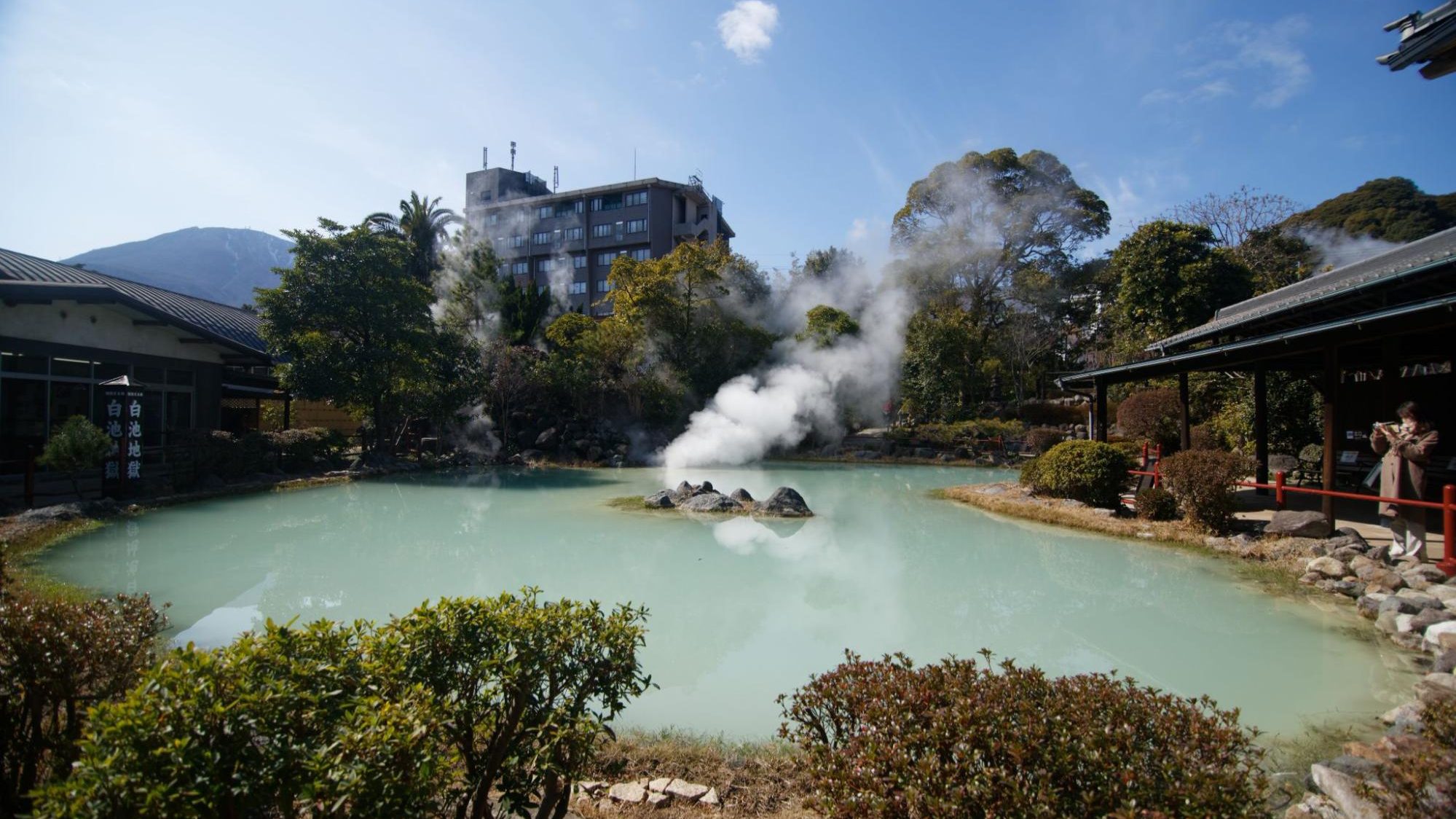 If you want to know more about enjoying Umi Jigoku, please visit Wander Compass Beppu located in the Beppu Station building next to LOTTERIA burger shop at Beppu station. The staff will share directions on how to get there. Why don't you visit Beppu and enjoy the onsens at Shiraike Jigoku?
Basic Info
OPEN: 8:00-17:00
FEE: 400 yen or 2,000 yen for all 7 Hells (Half price for children)
How to get to Beppu Onsen, where Shiraike Jigoku is located.
Recommended hot springs and other attractions can be found by clicking the buttons below, so please have a look!
EnjoyOnsen