Take a walk of Beppu's nature and hidden gems!
Summer is almost over and the leaves will soon be changing colour.
As we head towards winter, the autumn leaves and hot springs are becoming more and more popular.
In this article, we will introduce you to some of the best hiking trails in Beppu and some of the best hidden hot springs in the city.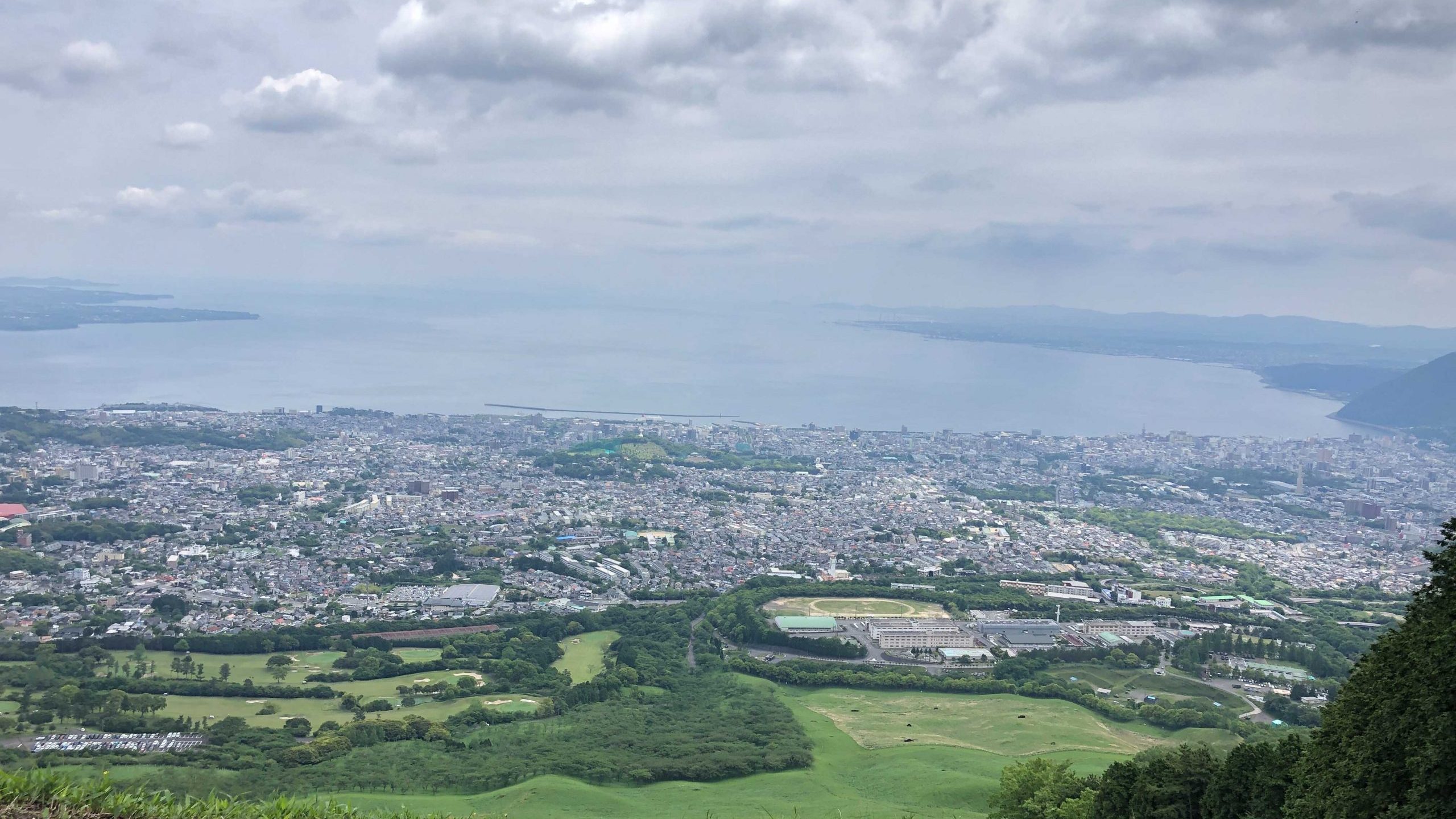 Mt. Ougiyama: Explore Beppu while hiking
Overlooking Beppu is the picturesque Mt. Ougiyama. Many people will probably recognize Mt. Ougiyama because of the annual tradition called Noyaki, which is where they perform controlled burning as a tool to manage the grassland. What you might not know is that Mt. Ougiyama also is a great hiking destination! Follow us as we take you through a day trip at Mt. Ougiyama and other fun destinations you can visit on the journey!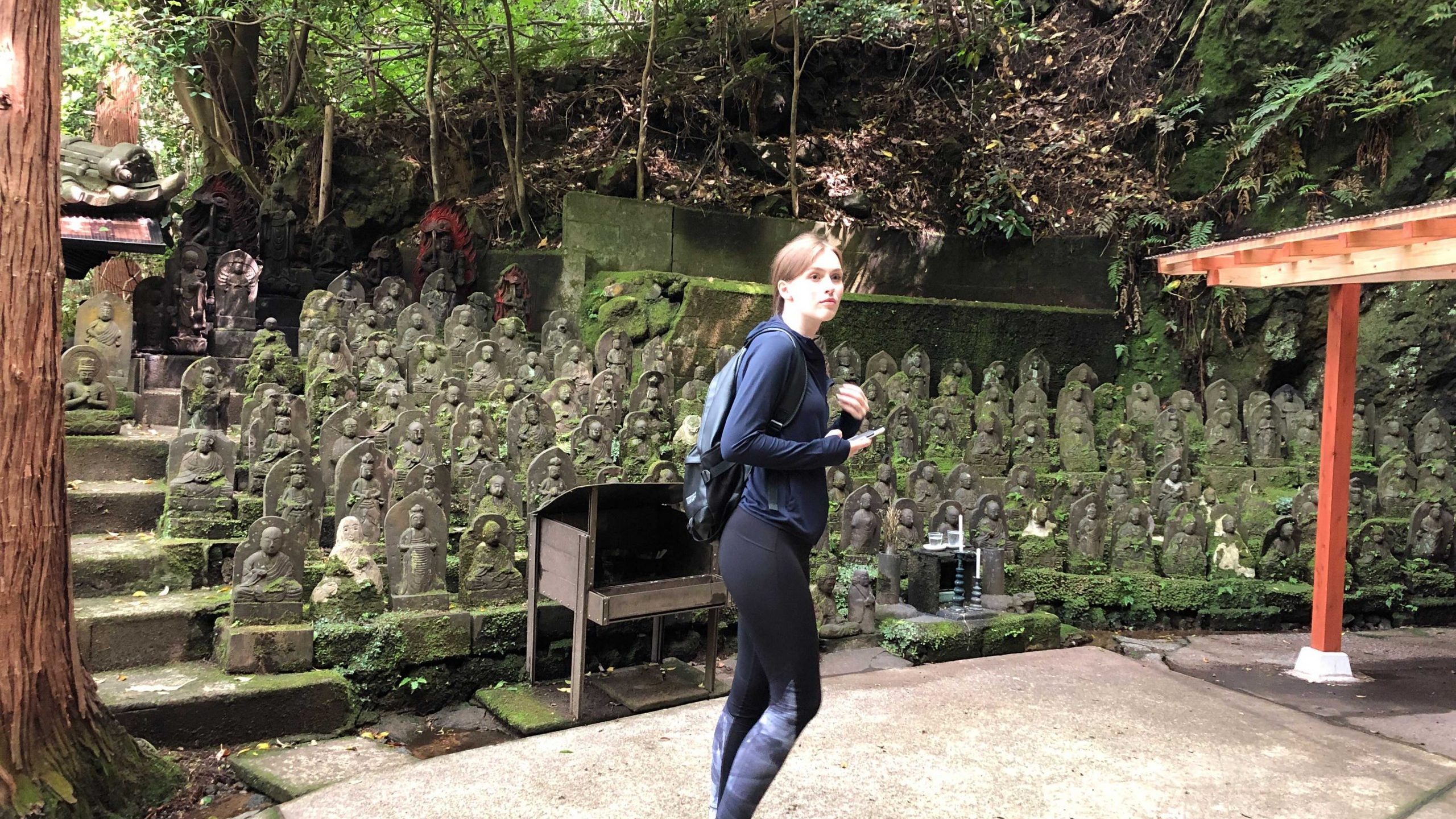 Manageable for beginners
To get to the bottom of Mt. Ougiyama you'll have to go there by bus and then go by foot. One of the first things you'll notice when you look up is how steep the mountain is. But don't let the steepness scare you, the hike is still pretty manageable even for people who have no experience with hiking! Just make sure to bring some refreshments, take good breaks and eat something on the way. The view is definitely worth it!
As you start reaching a certain height, you'll notice how the nature here is bustling with life. There's butterflies and bees everywhere enjoying the grassland. As you reach the top of the mountain you'll get a stunning overview of downtown Beppu and the ocean. It's the perfect reward after the long way up!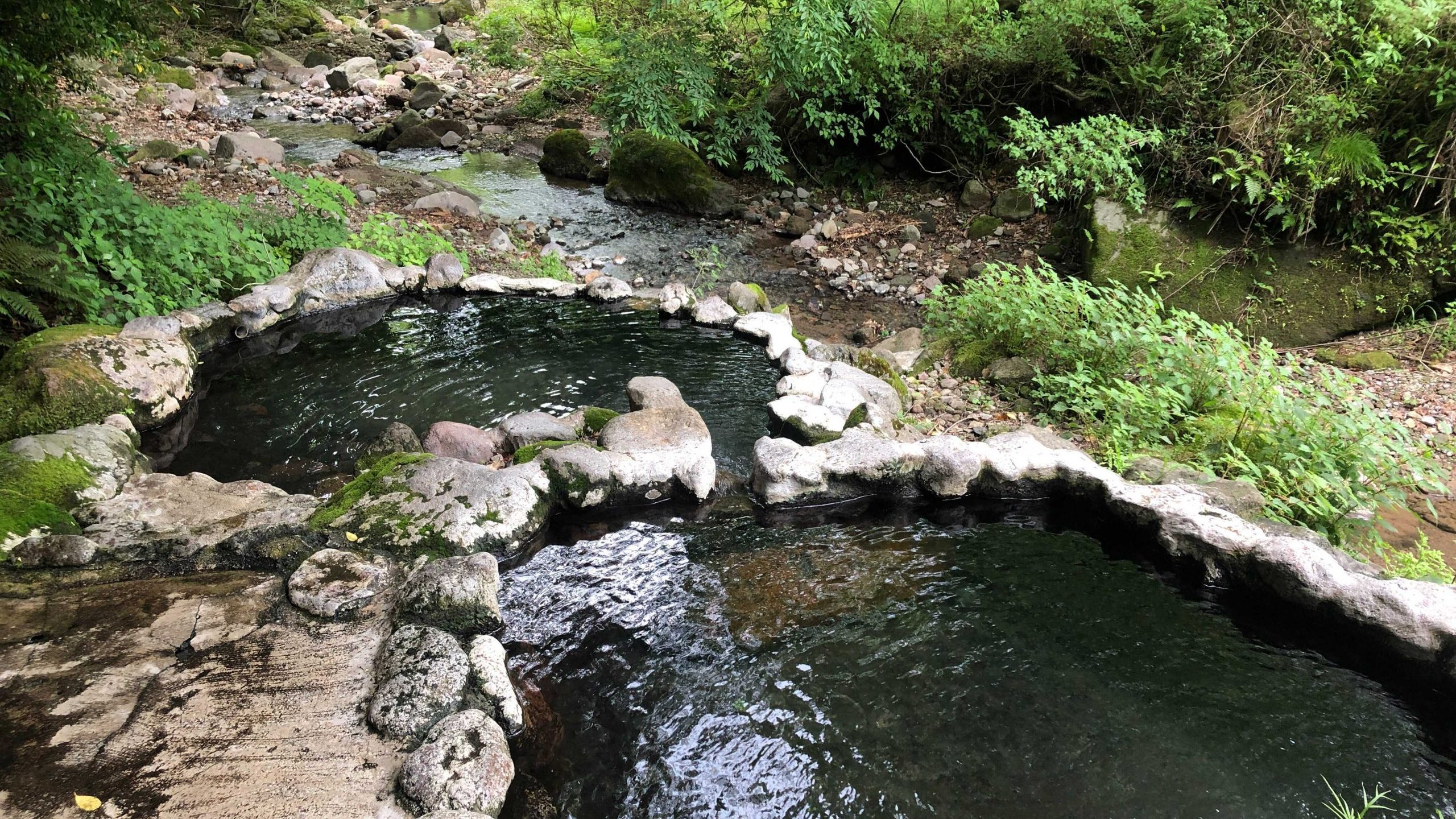 Relax at a secret onsen
After you've had the chance to relax and take the view in, it's time to head down again. To hike down you can walk the backside of the mountain, which will lead you through a forest. The forest can be quite slippery and steep, so be careful to watch your step when you make your way down. Fortunately the slippery part is quite short and you'll be able to walk on a gravel road the rest of the way down. At this point in your journey you might feel ready to take a breather again. Luckily there's a secret onsen nearby where you can clean up and rejuvenate your energy!
You might not have heard about secret onsens before as they're quite a rare find. The title "Secret onsen" is given to hot springs that are surrounded by unaltered nature, and is not connected to any commercial institutions. Hebinyu is one of these onsens, tucked away in the mountains and surrounded by wilderness. There are four stone baths, which means there is a lot of space for you and your friends to relax. As Hebinyu is a secret onsen, it also means that the onsen is mixed genders and open to anyone at any time. So just keep that in mind if that's something you're not comfortable with.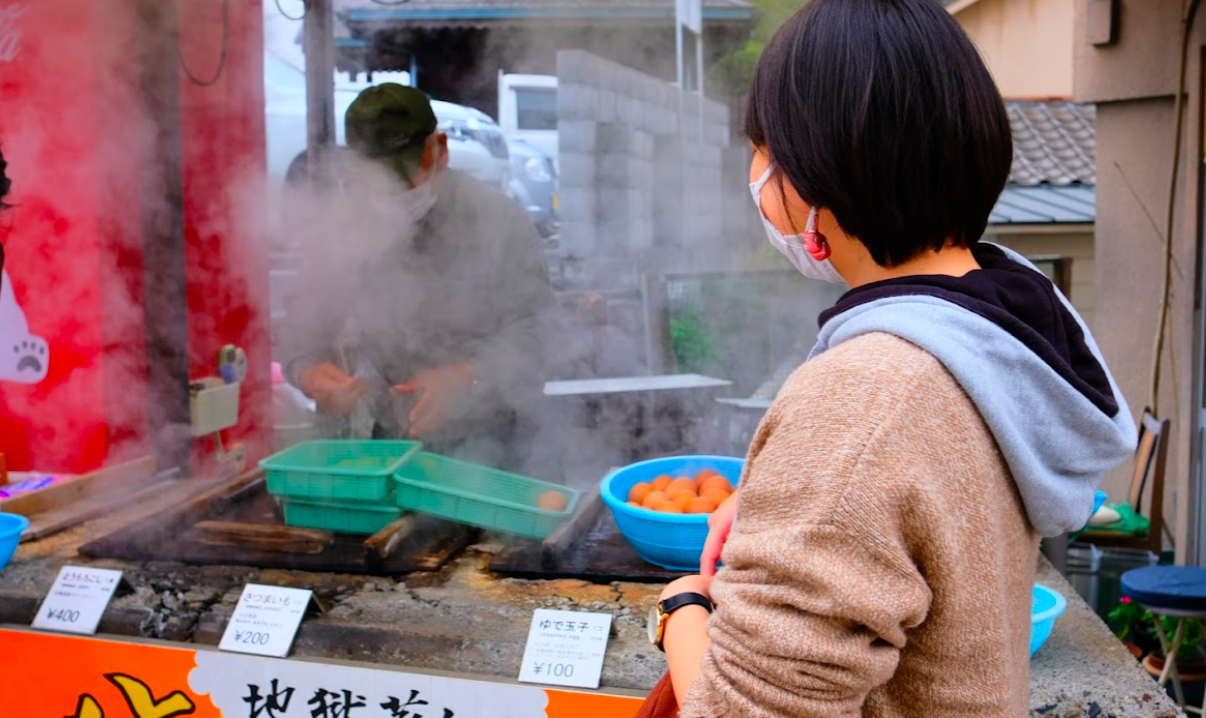 Enjoy onsen steamed food
After freshening up at the onsen you might be starting to feel hungry. When walking down the mountain side, you'll be able to reach the famous myoban area. Be sure to check out the forest when walking down as you might find some cool hidden shrines on the way! In Myoban you can enjoy various spots like onsens, a museum, guest houses and restaurants. The food here is particularly a treat as it's steamed with onsen water. The steaming water is said to bring out the flavour of the food, so make sure to give it a try!
Another good place to visit while you're in the area is Myoban Yakushiji, a hidden spot with a bunch of Jizo statues. Jizo statues are carved to look like the guardian deity of children and travelers with the same name. Their primary role is to protect children and the souls of unborn babies. You can often find them wearing red bibs, which is meant to ward off evil. The statues are located next to a tiny waterfall, and makes for a beautiful view. Remember that this is a place of worship, so please be respectful when checking the place out.
Explore the hidden parts of Beppu
And that's the end of the trip! If you'd like you could explore the myoban area a bit more, but if you're anything like us you will probably feel pretty tired at this point. Fortunately there's a bus stop very close by to take you back to the downtown of Beppu. This is a great trip for beginners and others who'd like to experience some of the more hidden visiting spots of Beppu. Bring a group of friends and go for a day trip at Mt. Ougiyama!
EnjoyOnsen