Umi Jigoku (The Sea Hell) is one of the most well-known tourist attractions in Beppu. It is not only part of the Hell tour, but you can also enjoy Beppu's unique treasures like the largest demon lotus in Japan, hot spring footbaths and Jigoku-Mushi steamed pudding and eggs. There are also souvenir shops and galleries throughout the hells.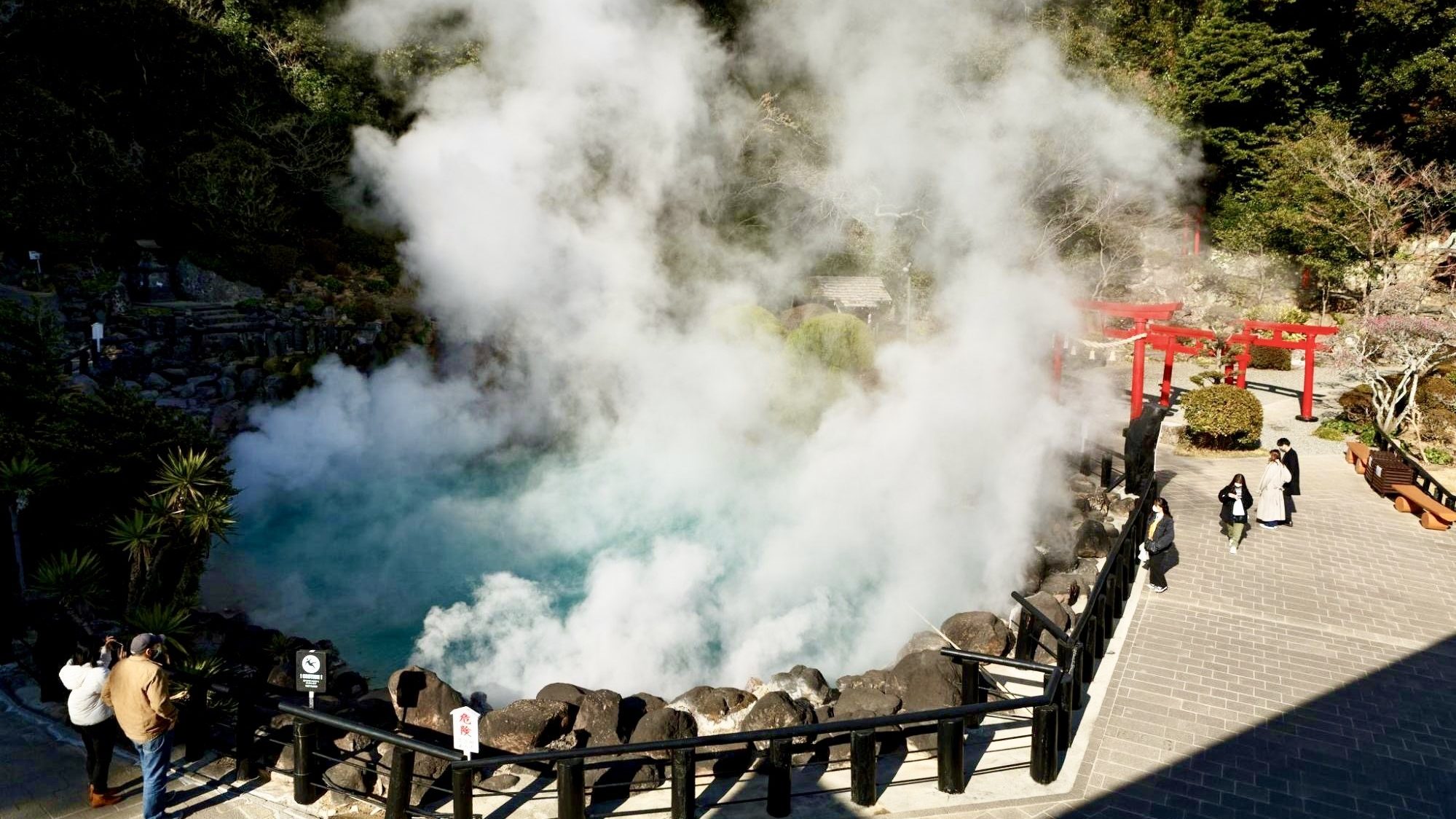 The huge hot spring pond of Umi Jigoku (The Sea Hell) was formed after Mt. Tsurumaki erupted1300 years ago. The name comes from the fact that the surface of the water is cobalt blue like the sea. Silica crystals are contained in the hot spring and scatter only blue light, so it looks just like the beautiful deep blue you normally see in a much larger body of water. The silver blue color may make the water look cold, but indeed it is a true "hot"spring with temperatures of around 98°C and a depth of over 200 meters.
The entrance area: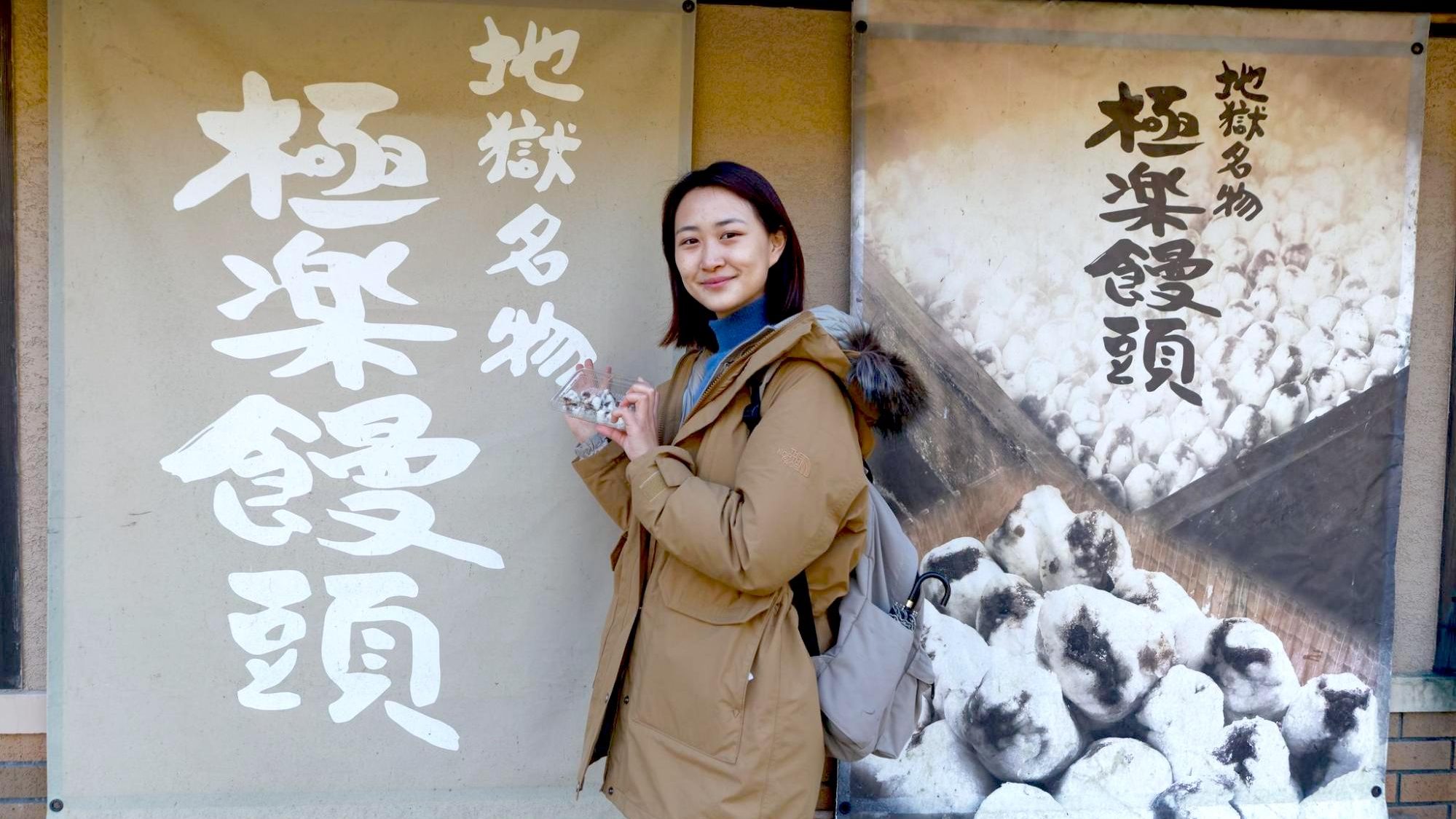 At theUmi Jigoku entrance, there is a snack shop that sells small sweet buns steamed in the Jigoku Mushi (the hell steam) called Gokuraku Manju. This shop is quite famous as it is featured in a very well-known Japanese animation. These buns are sold in packs of 15 for 550 yen (tax included). Each bun is about the size of a thumb tip, and has a fluffy, thin crust on the outside and is filled with a soft red bean paste on the inside. The sweetness of the bean paste nicely complements the saltiness of the steam – it is very tasty!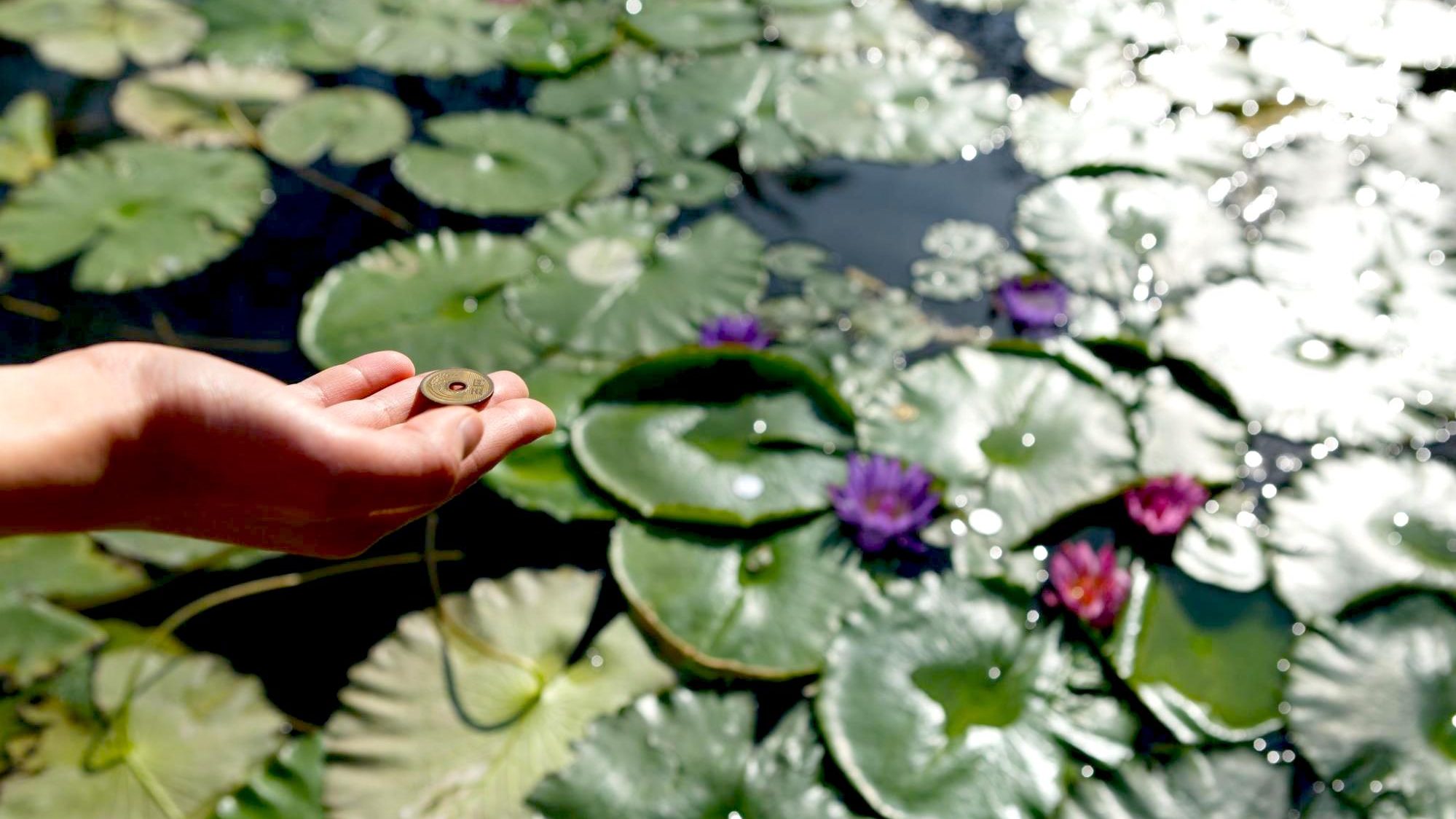 Next to the snack shop, you can visit a flower pond with many coins inside. People throw money into the pond to pray for good luck. It is best to use 5 yen coins as "5 yen" (called "Go-en") also means "connection" in Japanese.
The main building area:
As you walk further, you will see a modern-style two-floor building. There is a souvenir shop and a food corner on the ground level. On the second floor, you can find a well-designed art gallery.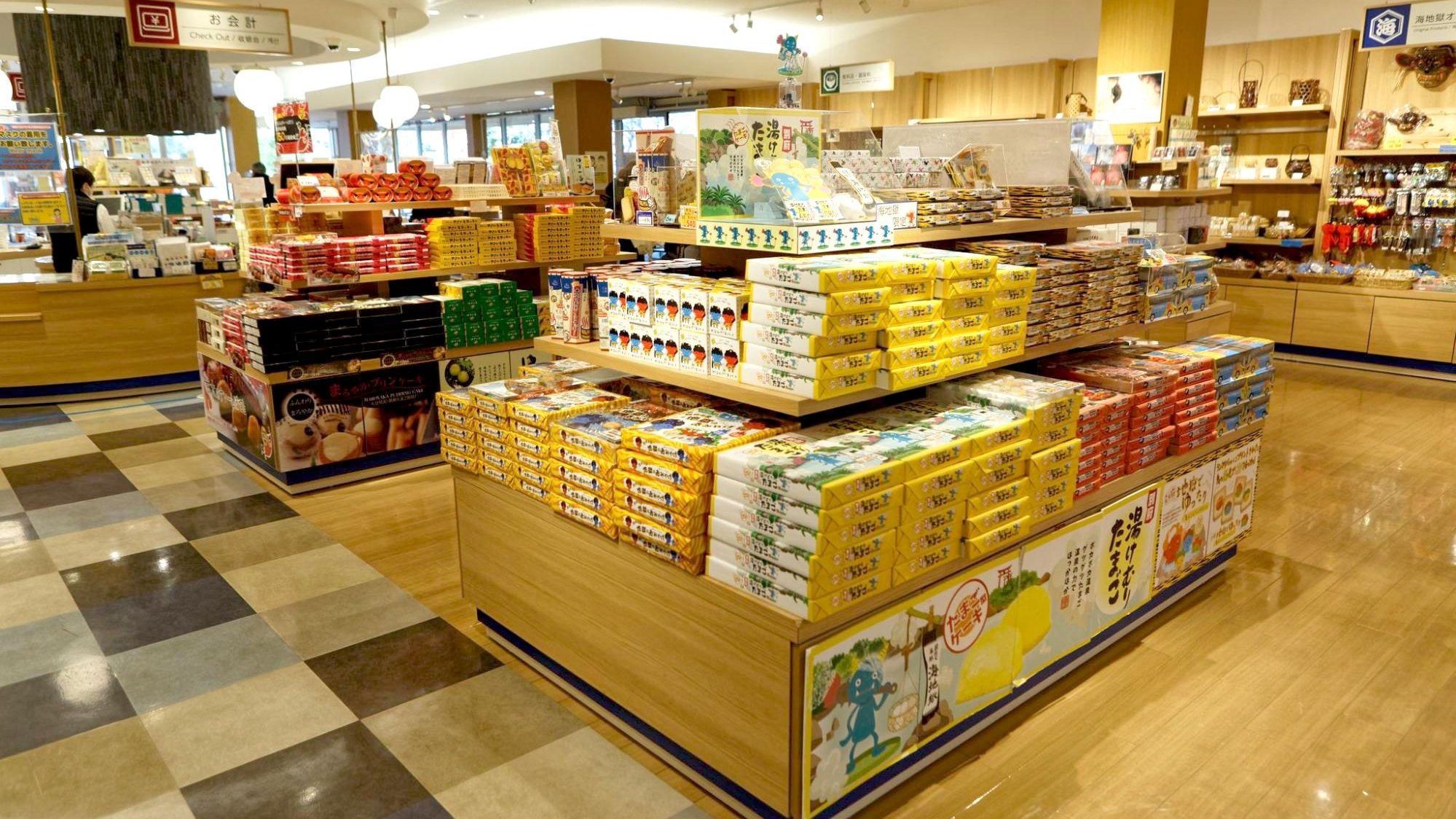 In the souvenir shop, you can buy hot spring and hell products all made locally in Beppu. You can also buy "Enman no Yu," an original hot spring powder made by the Umi Jigoku hot spring. The hot spring powder is refined by the rapid spray drying special method. It is extremely valuable because only 2 to 3 kg are produced from every ton of hot spring water. With "Enman no Yu", you can experience the blue hot springs in the comfort of your own home. All you need to do is add it to your bath water.
Beppu's original skincare products with hot spring ingredients are also highly recommended; you can buy them here and enjoy hot spring skincare products at home. You can also buy Oita's Sake (a Japanese alcoholic beverage), Beppu snack and toys here.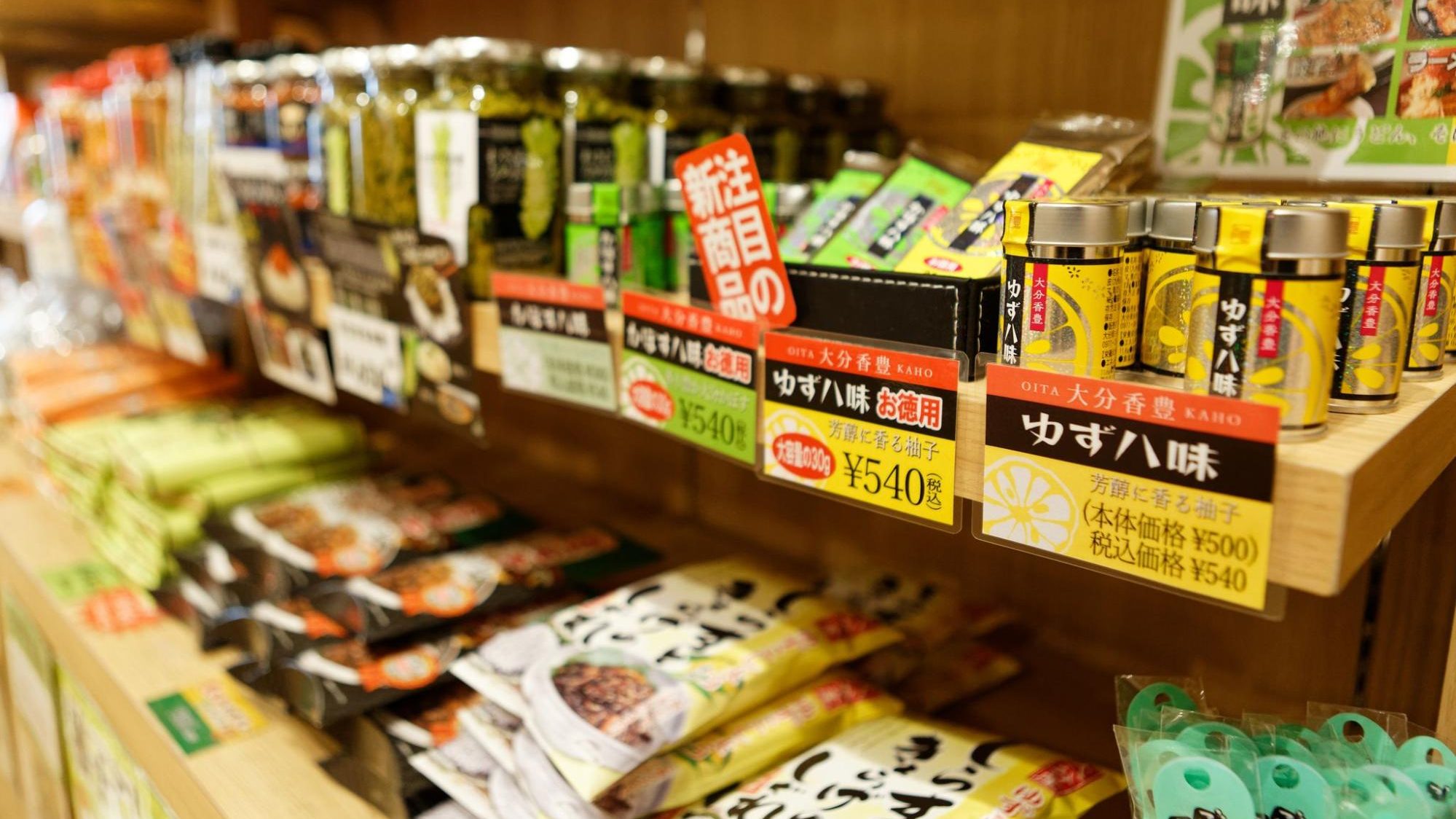 Art Gallery:
On the second floor of the souvenir shop, there is a gallery related to Hell. The museum exhibits mysteries about the Beppu hell, hot spring trivia , and photos of the four seasons in Umi Jigoku.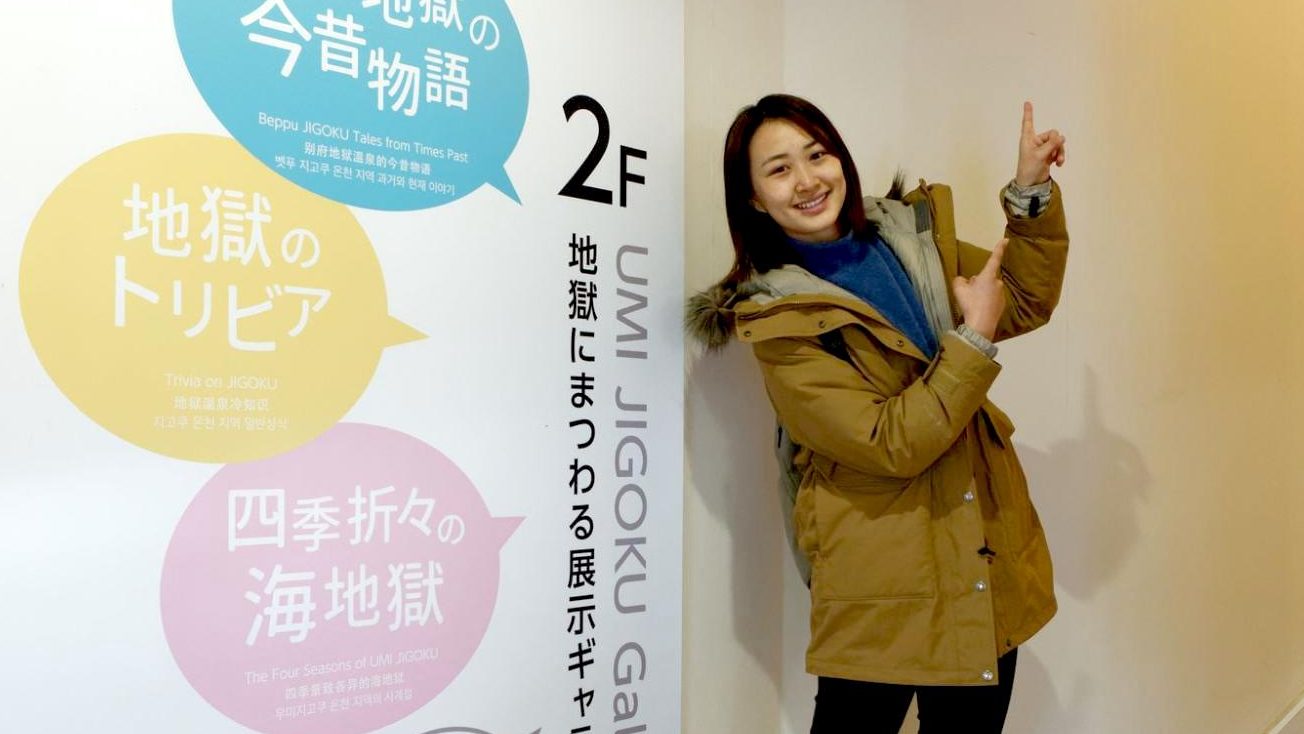 On the walls, you can learn how Beppu Hell was formed and the number of creative ways that locals live with these hellish hot springs. The explanations are written only in Japanese, but you will be able to learn alot from the history shared through illustrations and photos.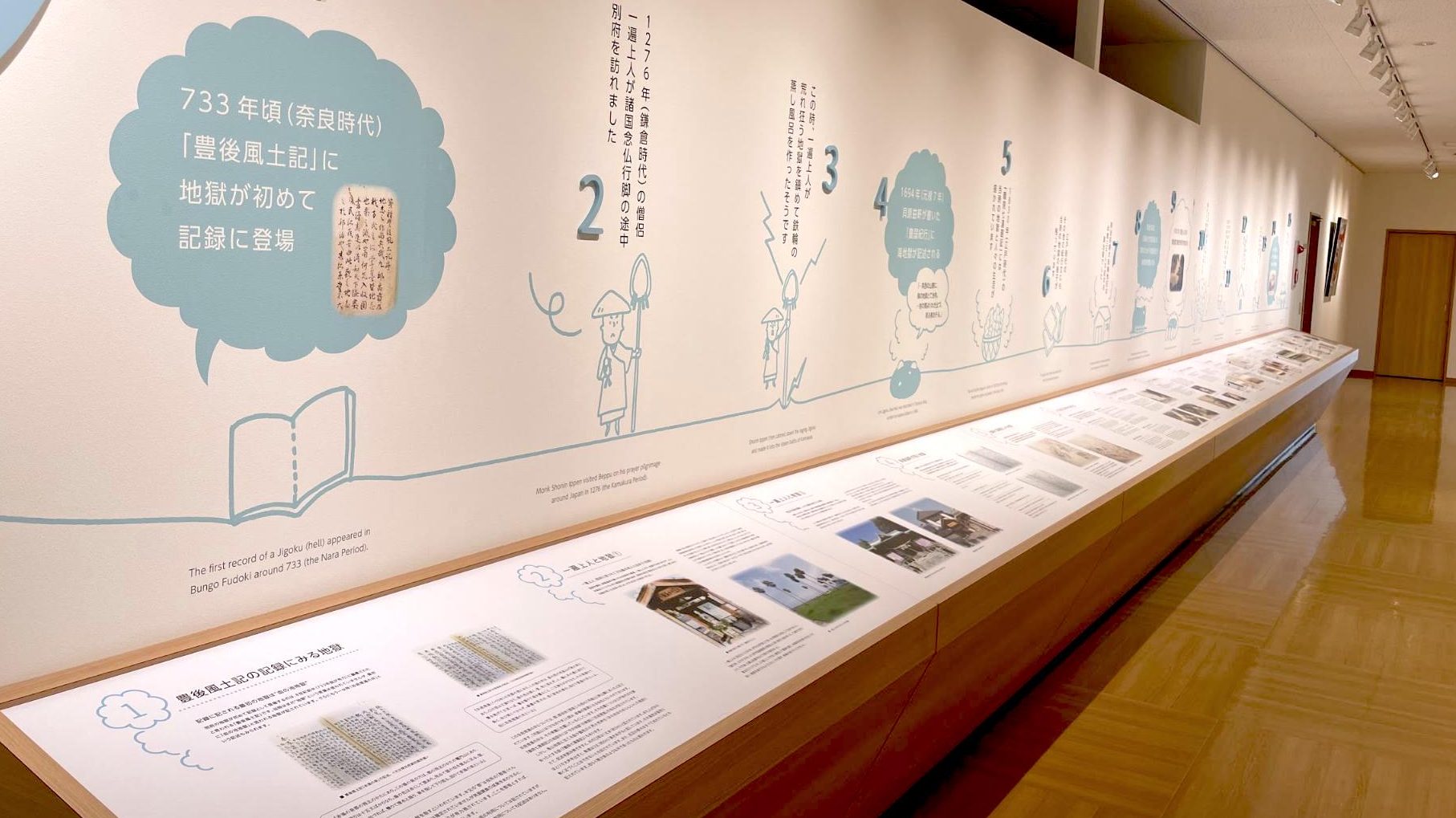 Interesting Quizes:
In the center of the gallery hall, there are some box drawers. The boxes are filled with intriguing Hell and hot springs questions. For example, how did Beppu Hell come to be? In the bottom drawer, you can find out the answer to help you learn more. The quizzes are accompanied by lovely illustrations.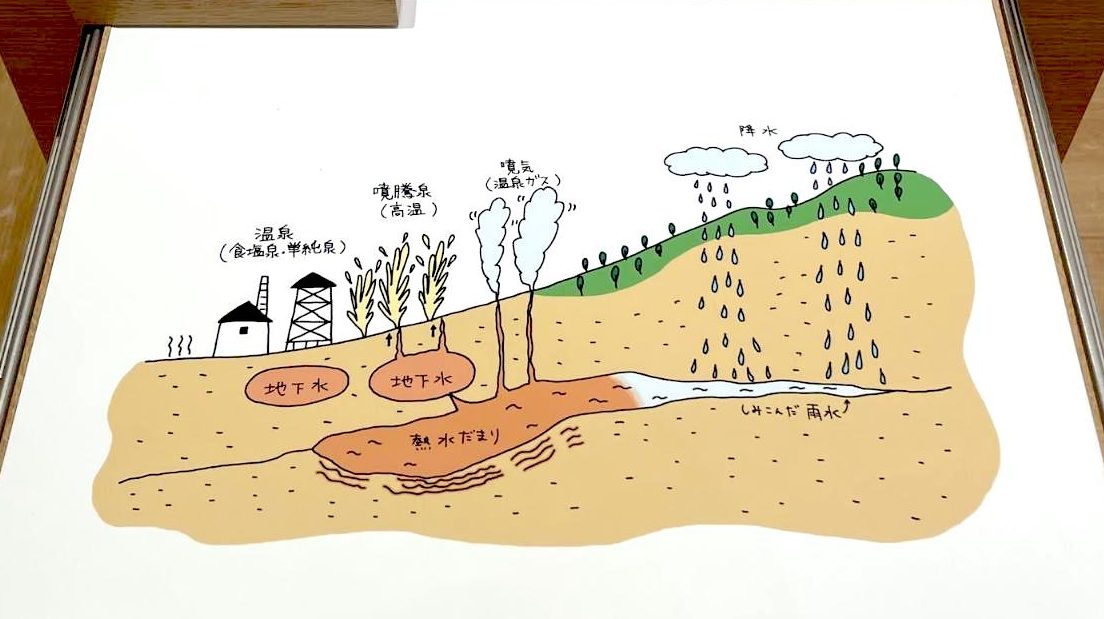 From several facts about Beppu hot spring and Jigoku, I have picked out three trivia questions that I found interesting. You can read and think about these!
1. How old is the Beppu hot spring?
2. How old is the gushing hot spring rainwater?
3. Since when has it been called Hell?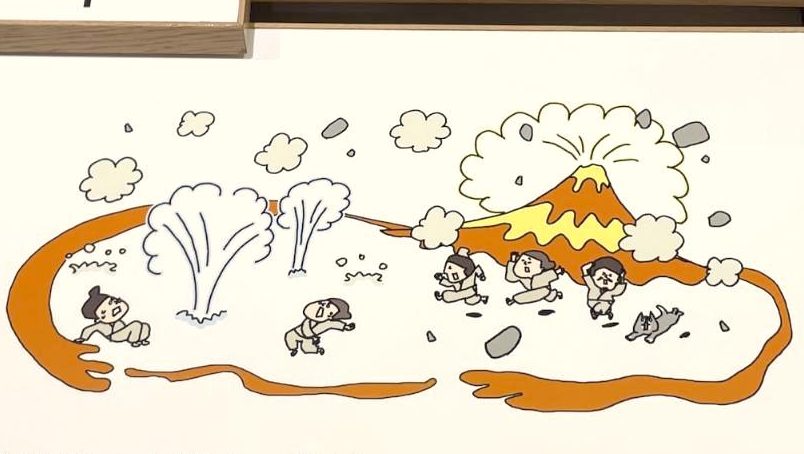 1. How old is the Beppu hot spring?
Answer: About 50,000 years old
The age of the geothermal hot spring system in Beppu is estimated to be around 50,000 years. In other words, the Beppu hot springs' age can be approximately 50,000 years old.
2. How old is the gushing hot spring rainwater?
Answer: About 50 years ago
The daily outflow of hot springs, including steam, can reach 50,000 tonnes. Most of this hot spring water is rainwater, replaced every 50 years. In other words, the hot spring water flowing can be said to be rainwater that fell approximately 50 years ago.
3. Since when has it been called Hell?
Answer: Around the late 10th century.
Areas where "fumaroles, hot mud, and boiling water are gushing out" have been generally referred to as hells in Japan since then.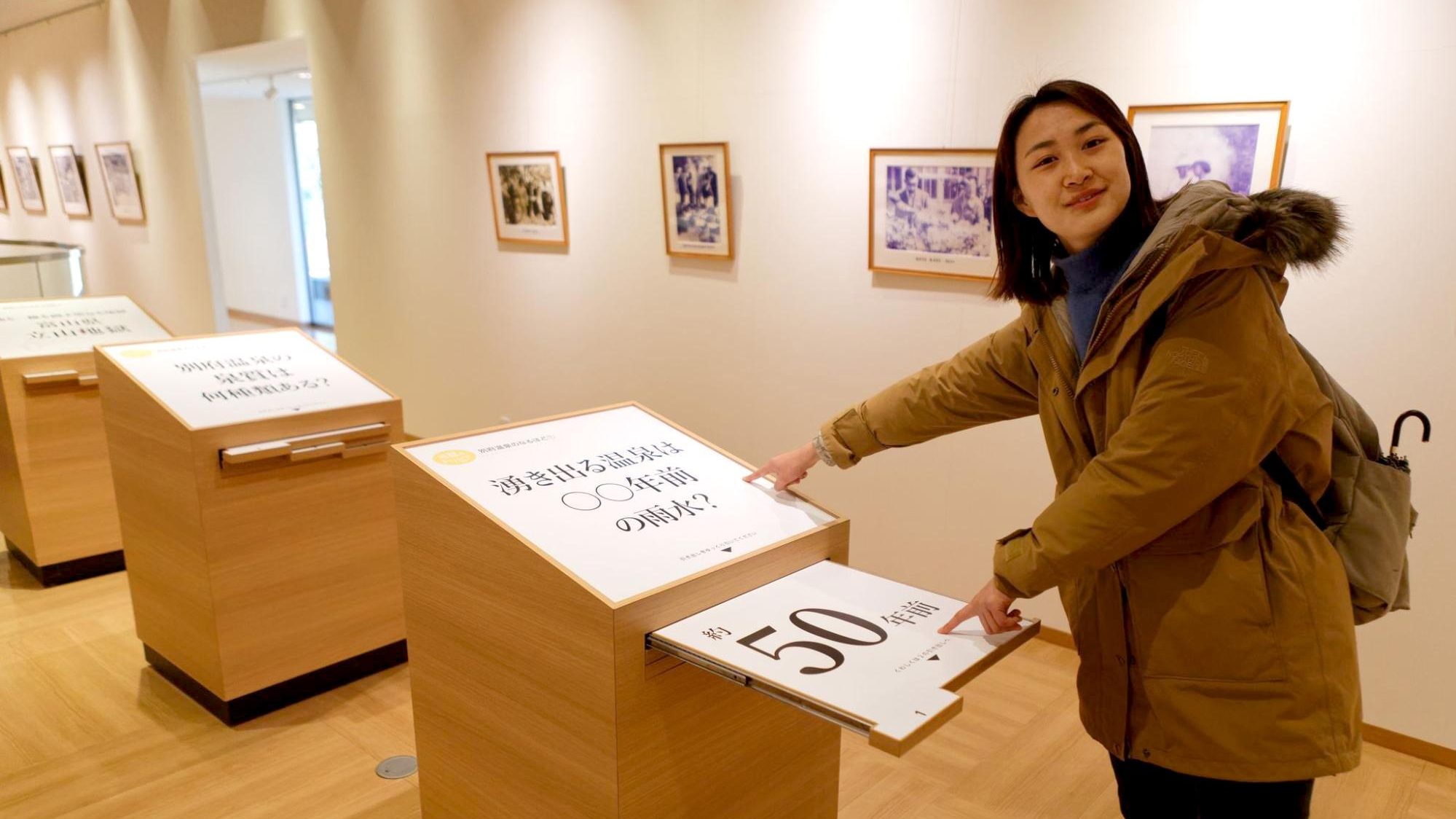 How many questions did you answer correctly?
I hope you get more interested in Beppu hot spring, and you can come here to find out more!
If you want to know more about enjoying Umi Jigoku, please visit Wander Compass Beppu located in the Beppu Station building next to LOTTERIA burger shop at Beppu station. The staff will share directions on how to get there. Why don't you enjoy Onsen at Umi Jigoku?
Basic Info
OPEN: 8:00-17:00
FEE: 400 yen or 2,000 yen for all 7 Hells (Half price for children)
EnjoyOnsen