Umi Jigoku (or "Sea Hell") is one of the hot springs (onsen) included in Beppu Japan's "Jigoku Meguri" (Hell Tour), in which you can enjoy famous Japanese hot spring spots all at once. Contrary to the name 'hell' by which the tour is called, the cobalt blue color gives the water a very beautiful and dazzling appearance.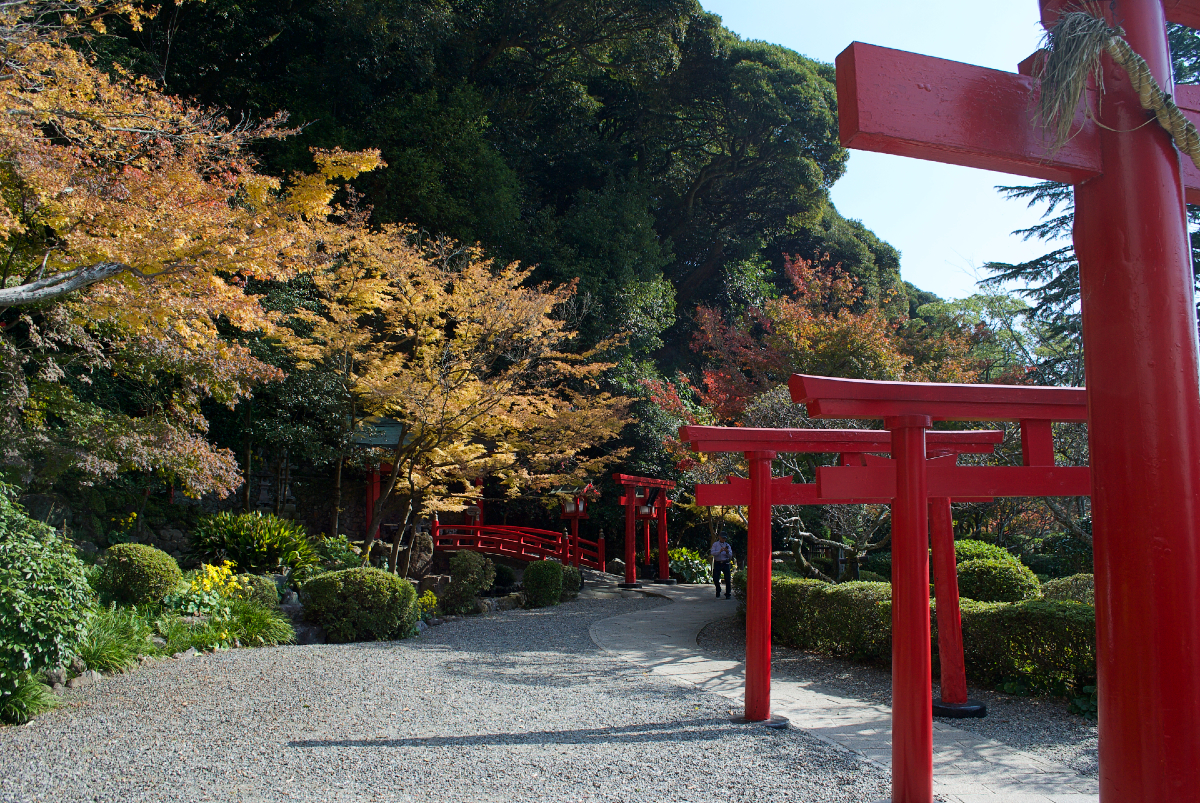 Impressive vegetation and souvenirs, as well as the expected hot springs, are plentiful. Here, whilst there is no whole body bathing experience, you can enter the free foot bath.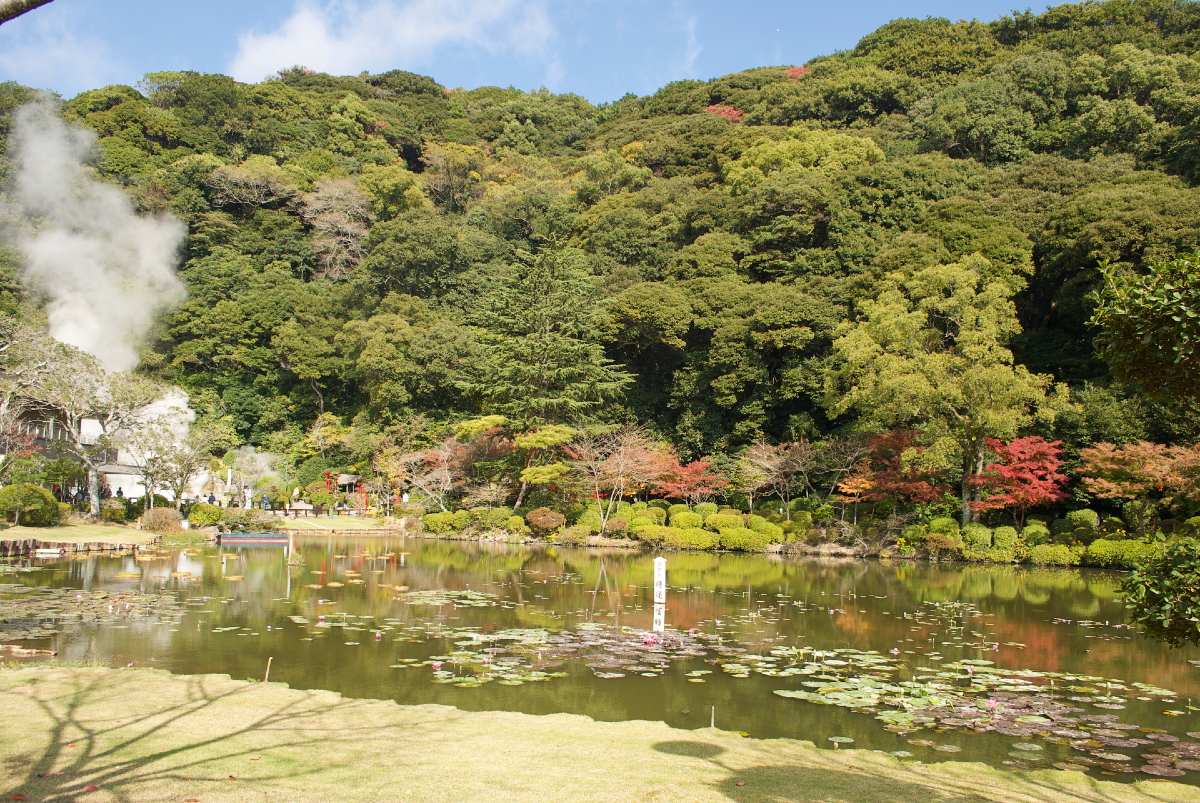 Umi Jigoku Is A Vivid Blue
Out of the 9 Hells of Beppu, many consider Umi Jigoku to be the most beautiful. The water is a truly beautiful cobalt blue, which is rare even amongst Japanese hot springs. The reason for the blue color of the water is its naturally high levels of iron sulfate. This means that it is entirely natural and not a result of artificial coloring.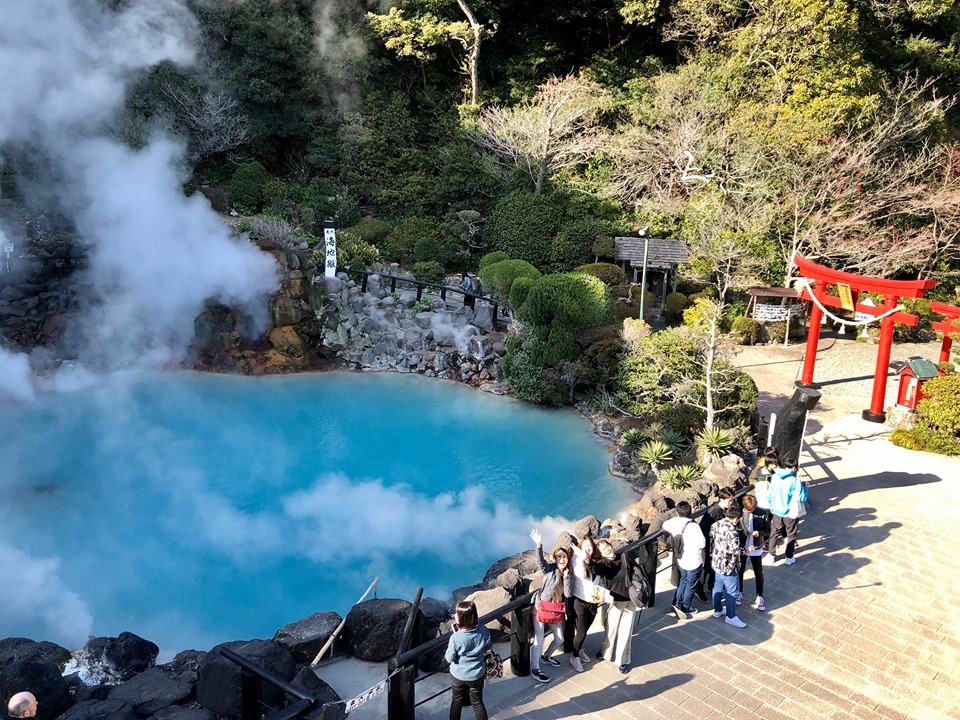 The color of the water may be a cool blue, but the hot spring's temperature is actually 98°C. Needless to say, there's no onsen dipping here! It's so hot that even boiled eggs are made in the hot spring waters!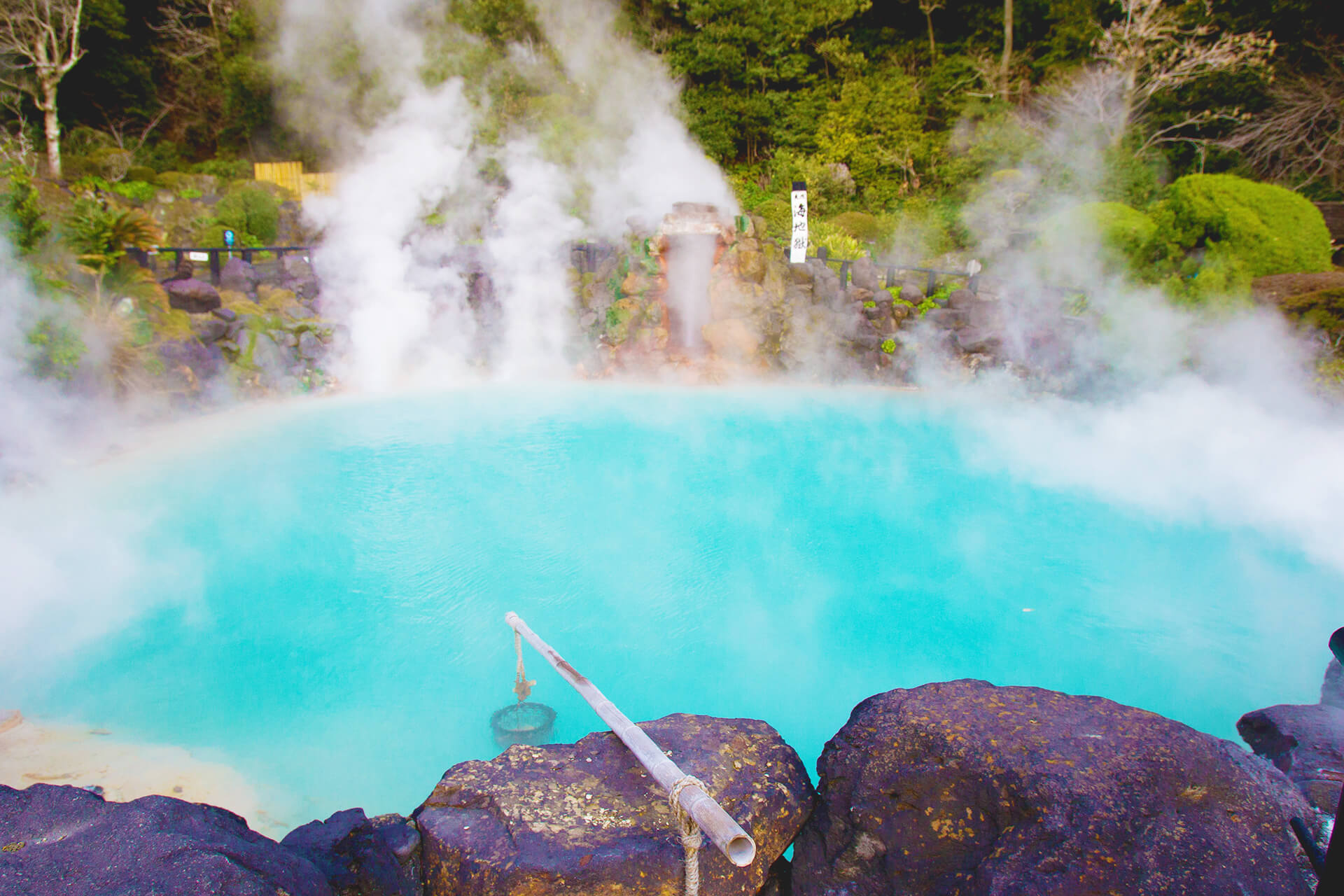 Tropical Plant Life
At Beppu's Umi Jigoku, the heat that the hot spring provides its environment makes it fit to grow plants from the Amazon region.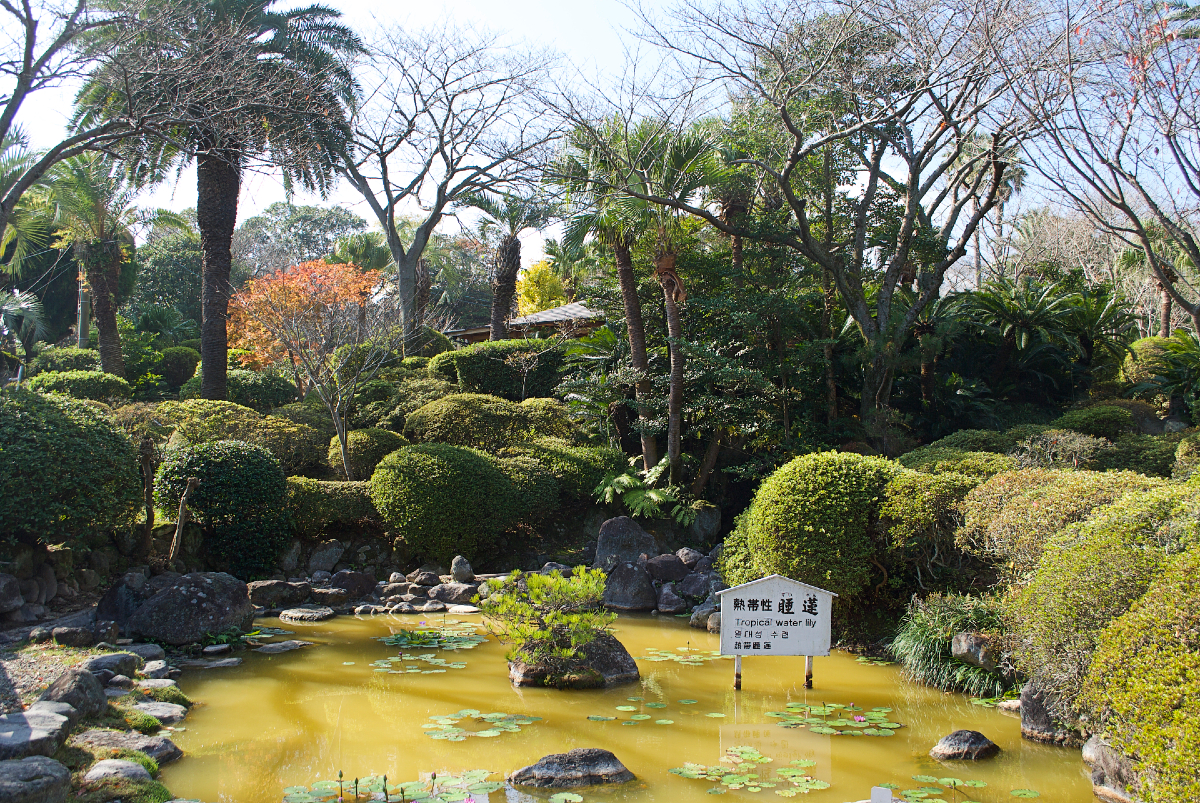 In particular, the masterpiece of the plant life is the royal water lily, which is so large that younger elementary school students (up to 20 kilograms) can stand on it! From August to early November you can also enjoy beautiful flowers.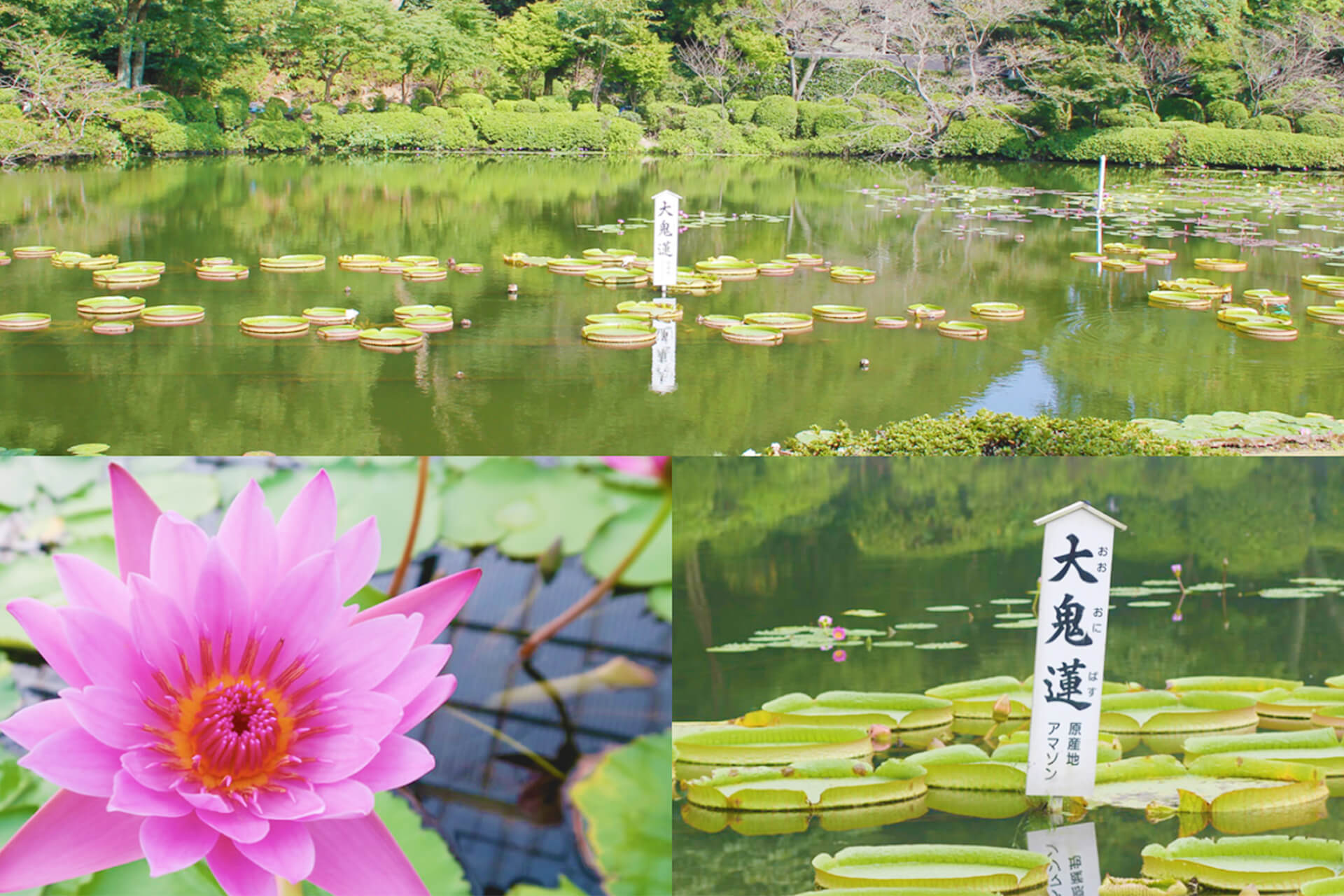 Onsen Gourmet Foods
The amount of gourmet food unique to Japanese hot springs is also quite substantial. These include favorites such as eggs boiled in hot spring water, and pudding and sweet buns steamed in hot spring steam. There are also souvenirs related to Japanese hot springs you can purchase at Umi Jigoku.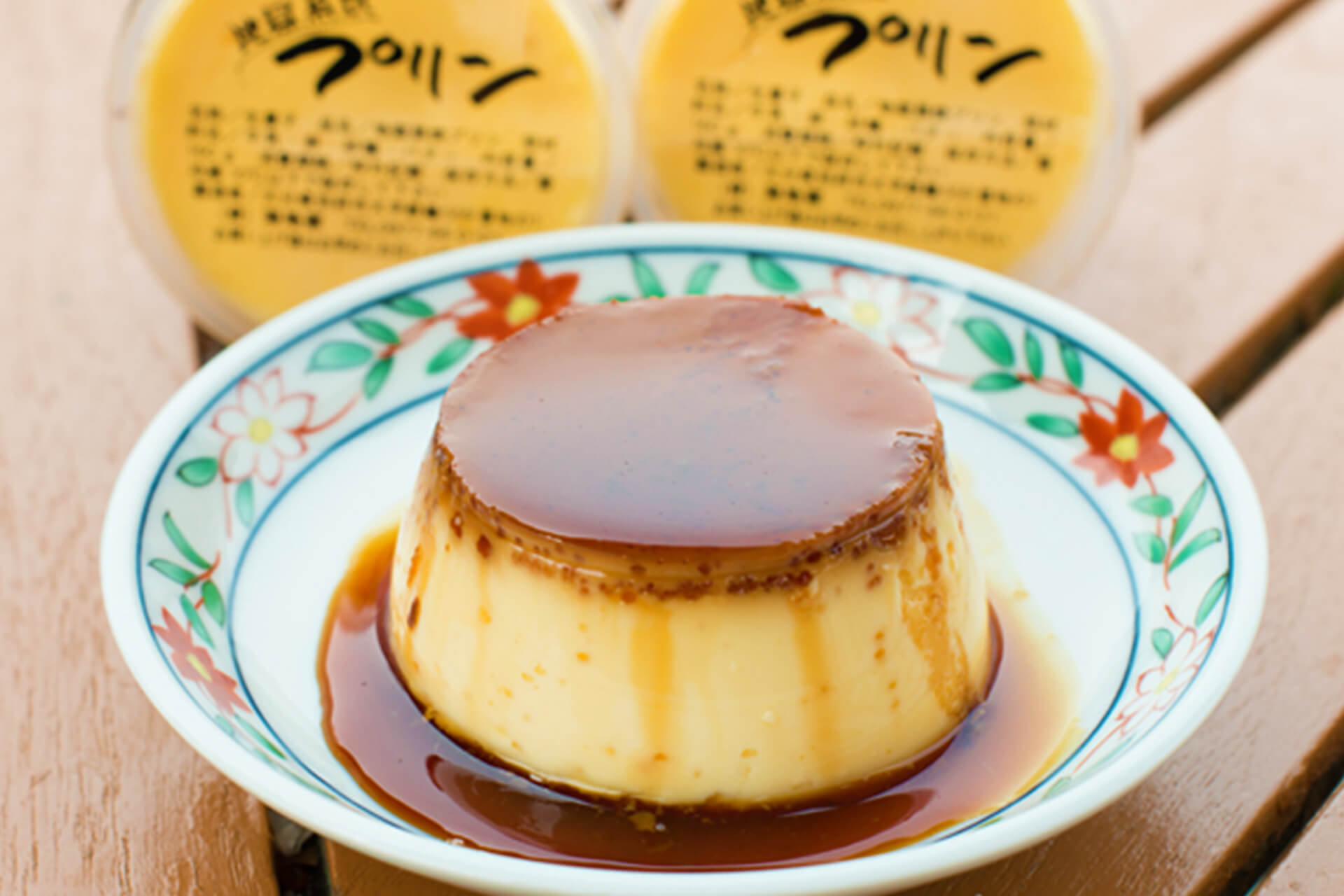 Basic Info
OPEN: 8;00-17:00
FEE: 400 YEN or 2,000 YEN for all 7 Hells
For more information on how to get to Umi Jigoku, you can visit or contact Wander Compass Beppu! You can also read more about other Beppu Jigoku, such as Chinoike Jigoku or Kamado Jigoku.

How to get to Beppu Onsen, where Umi Jigoku is located

EnjoyOnsen