How to Enjoy Beppu Vol.1 through 11
How To Beppu? Learn from Others and Do it Yourself
Many people who visit Beppu for the first time have a general idea of what to do in this charming city. They are excited to experience hot springs in a traditional Japanese manner. Sometimes even locals learn a lot from the experiences of the travelers and get to know more about their hometown. For many foreign tourists, going as far away as Japan means they plan their trip carefully. Indeed, visiting becomes a lifetime experience for many, as this place is truly unique. We believe it will always stay in your heart and memory.
Here, you will find valuable information, and learn how different people experienced their time in Beppu Onsen. Our staff at Wander Compass Beppu helped many people to find what they want in this locality and contributed to their wonderful experiences. This article summarizes the opinions of various people who came here to enjoy hot springs. I hope their adventures will help you to come up with your own way of enjoying your time in one of the most tranquil villages in Japan.
For The Beauty Experts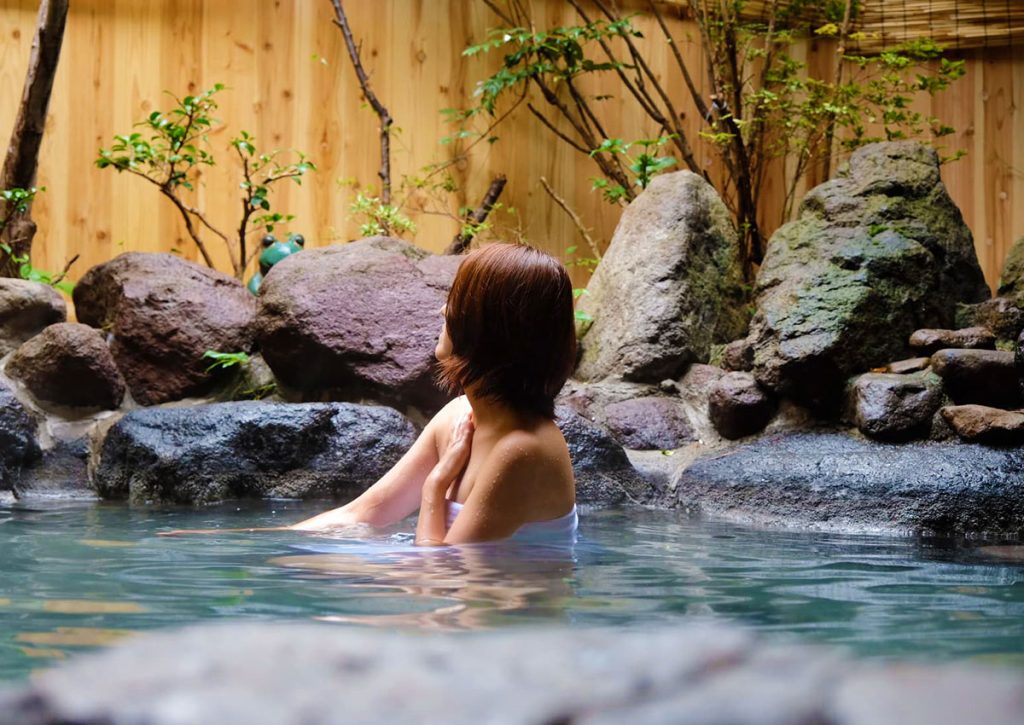 In a few short years, Ms. Michiru has already become a local in this town. She moved to Oita prefecture from Tokyo. Here, she wishes to sustain a healthy lifestyle and found an approach to enter hot springs every day to stay beautiful. Currently, she runs a cute café in town and is a leader of "Beppu Hatto Bijin Onsendo" – a community of women who love hot springs for their beauty benefits. In the interview that she gave to Enjoy Onsen, she explains how she spends her day as a citizen. She even suggests how to make your own skincare products out of thermal waters in town. Find out more about Michiru's approach of enjoying Beppu Onsen from her interview here.
For Those With Tats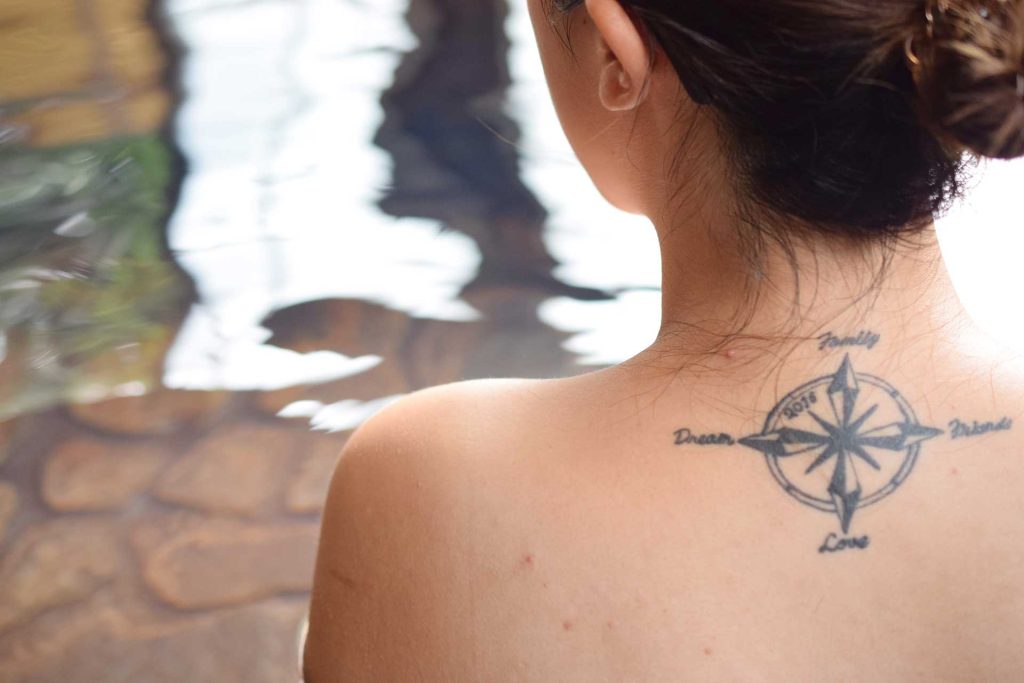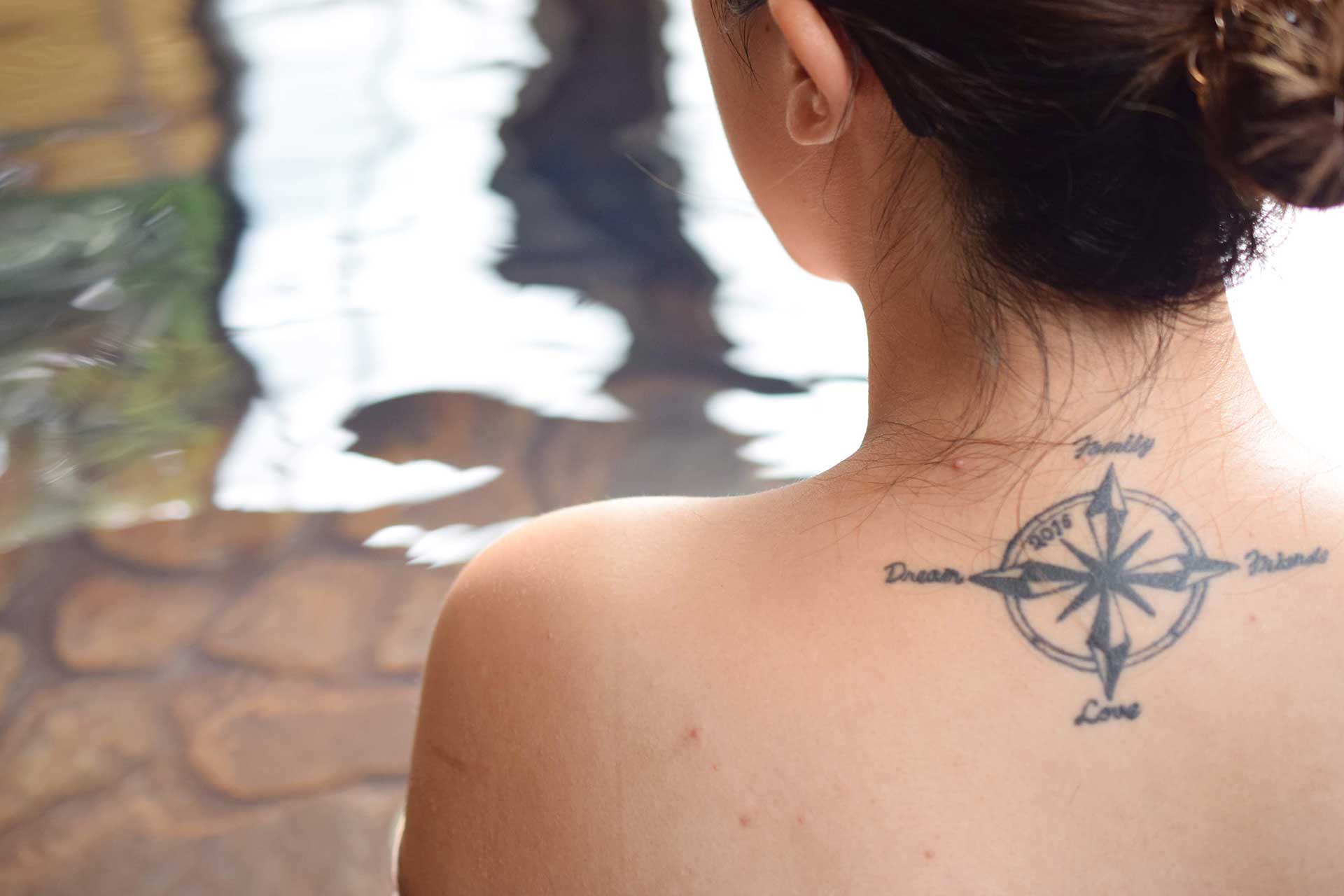 Saki and Phong are also living in Beppu. They chose this town because they both appreciate the positive influence of thermal waters on health and enjoy the relaxing way of living here. They both have tattoos, which is often an issue when visiting hot springs in Japan. It is often considered bad manners to show your tattoos in public. However, having tattoos for Saki and Phong is not an obstacle when it comes to their favorite pastime. From their interview, you will learn about the best tattoo-friendly onsen in the locality that they recommend and see that there is nothing to be worried about if you have ink and want to enjoy hot springs in Beppu. Read more here.
For The Adventurers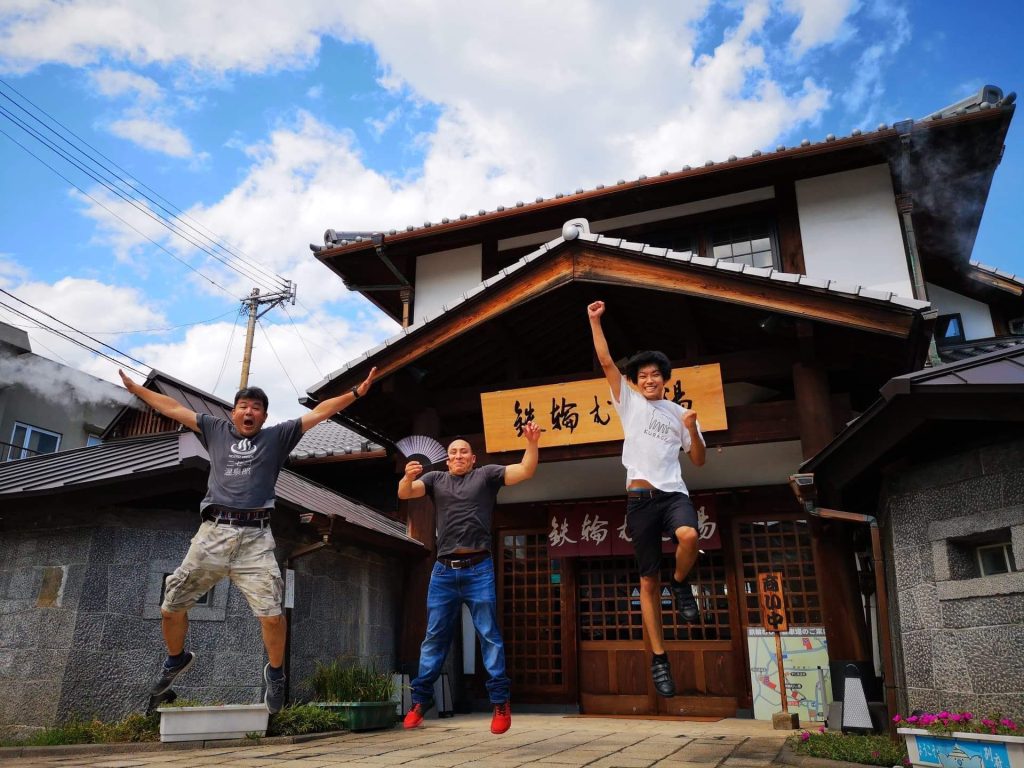 Artemio came to Japan from Mexico to fulfill his dream. He wanted to experience and enjoy a real Japanese natural hot spring. After reading a few articles on Enjoy Onsen, it didn't take him much time to go straight to Beppu after he arrived in Tokyo. Artemio was curious to see hidden charms and onsen that not many foreigners know. The professional guides from Wander Compass Beppu were happy to show him the hidden hot springs that only locals know about. In this article you can witness the excitement of a person who has never experienced a natural hot spring before and learn a few special places to enjoy thermal waters in Beppu. Read his journey.
For The Broke Students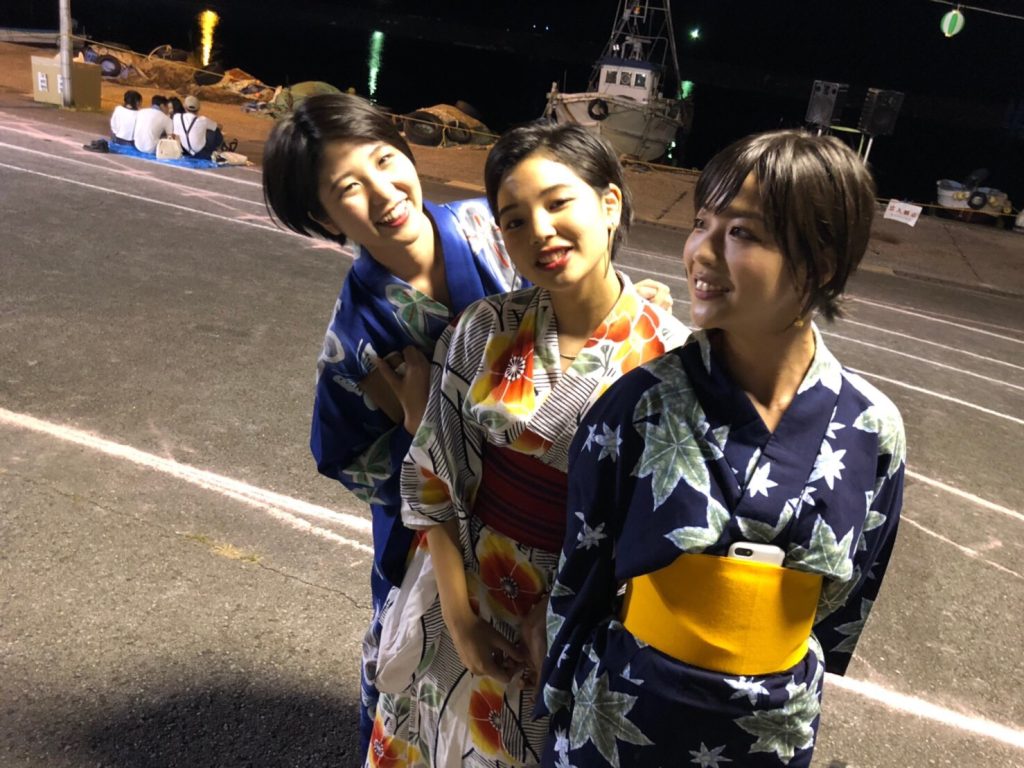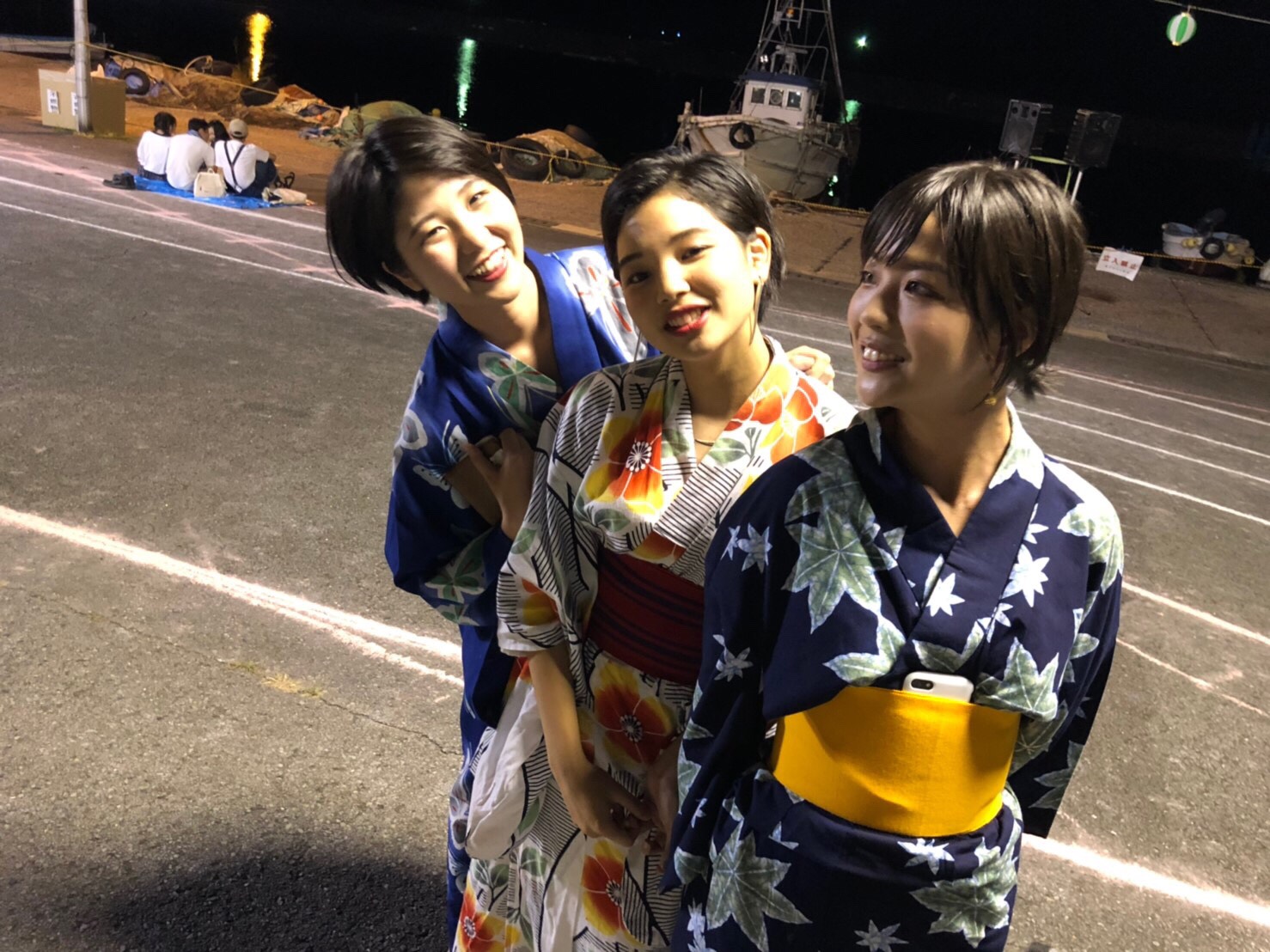 Have you wondered how students who live and study in this onsen resort town spend their free time? Beppu is a small provincial town that can't offer diversity in terms of nightlife. Some of the houses are not even equipped with gas which is essential for heating water. But it is usually compensated with the presence of a hot spring on the basement floor of such buildings. Haruka, Rii, and Nagisa are three students, who are both friends and roommates, and they don't have gas at home. Instead, they visit hot springs every night, and onsen hopping became one of their favorite hobbies. Find out how Japanese students enjoy hot springs in Beppu from their interview to Enjoy Onsen.
For The Repeat Visitors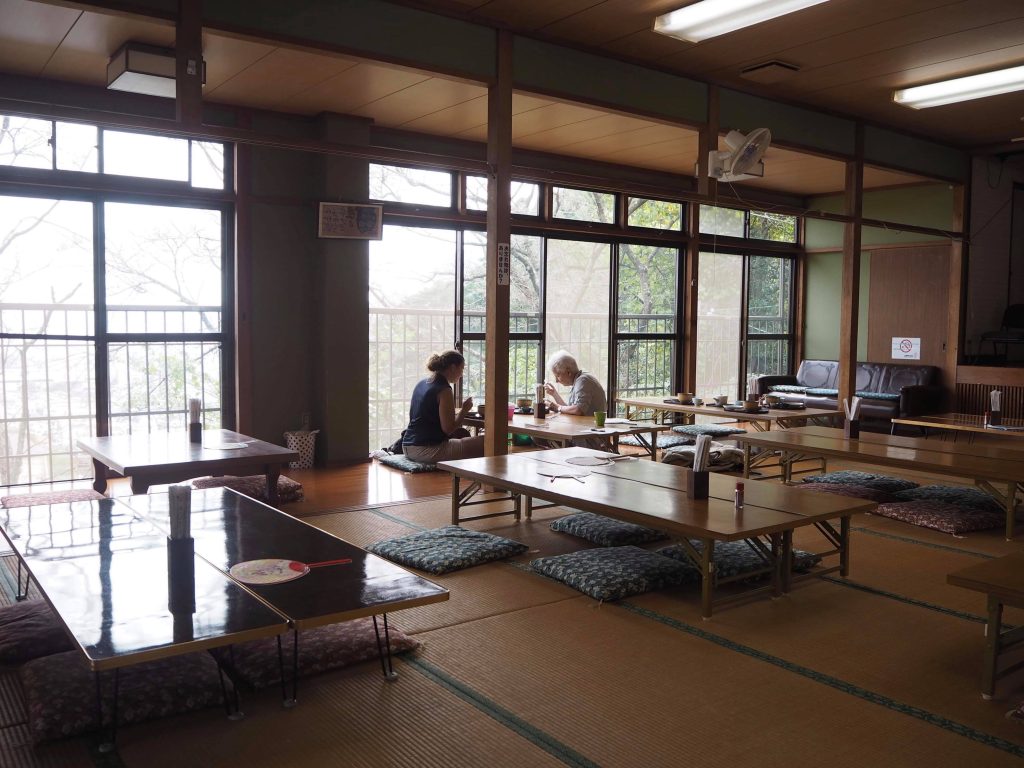 Beppu is a place that stays in your heart forever even after a single visit. Gizera and her grandniece, Inka, came to Beppu from Switzerland. It was not the first time for Gizera. The first time she discovered the hot spring capital of Japan was in 1985, and at that time firmly decided she would be back to Beppu again. Finally she had a chance to do that and show the town to her grandniece. Gizera noted that the number one reason that Beppu attracted her is the cordiality and unchanging warmth of locals. She and her grandniece had a very sentimental experience in town. Unsurprisingly, they are looking forward to coming back again and seeing their new local friends. Learn more about their experience from the interview.
For The Foodies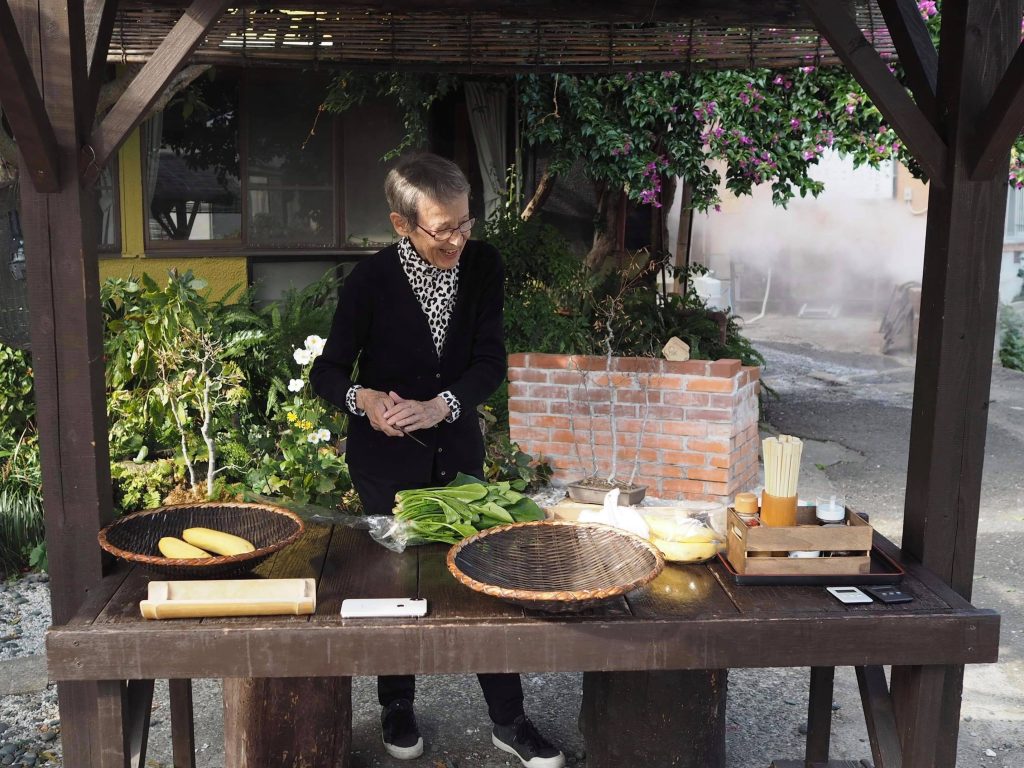 Mary came from California. She heard about the famous Hell Tour around the hottest and most colorful hot springs in town and wanted to see some of those. However, her main purpose was to try and prepare traditional Japanese food in the unique, Beppu way. She wanted to cook her dish over hot natural steam. This traveler definitely enjoyed it and will recommend her nephew, a chef in a Japanese restaurant, visit and try its original dishes. Indeed, the original taste of local food comes not only from the carefully grown ingredients in Oita prefecture but also from the way you prepare it. For more details, please refer to the interview with Mary.
For The Families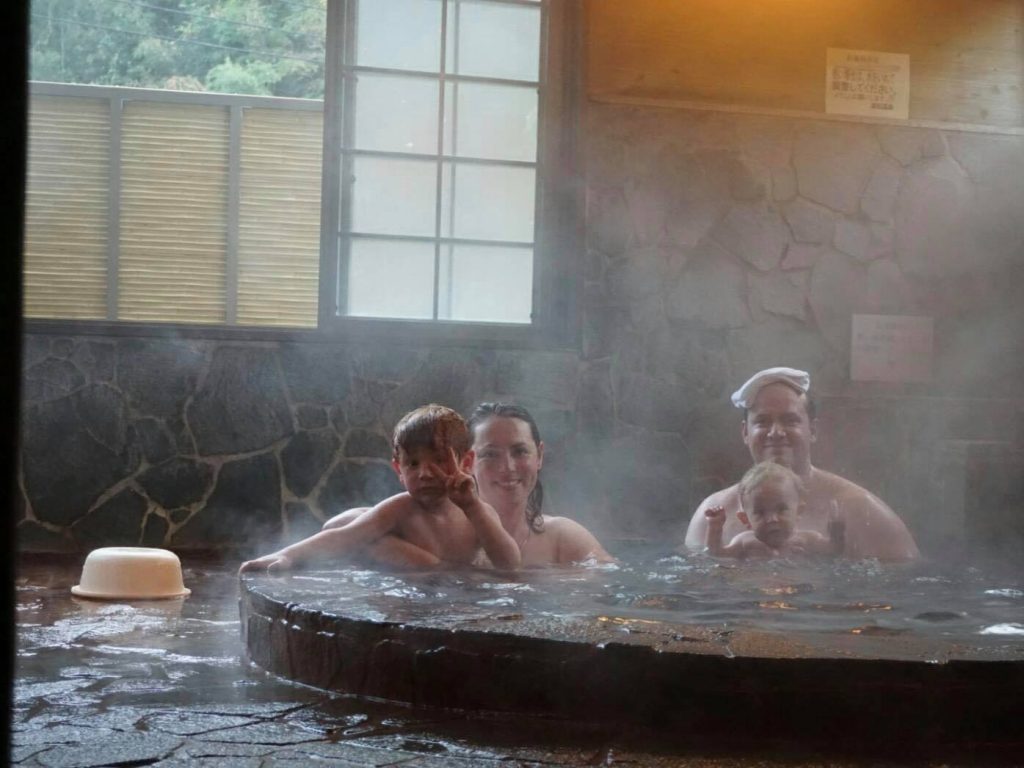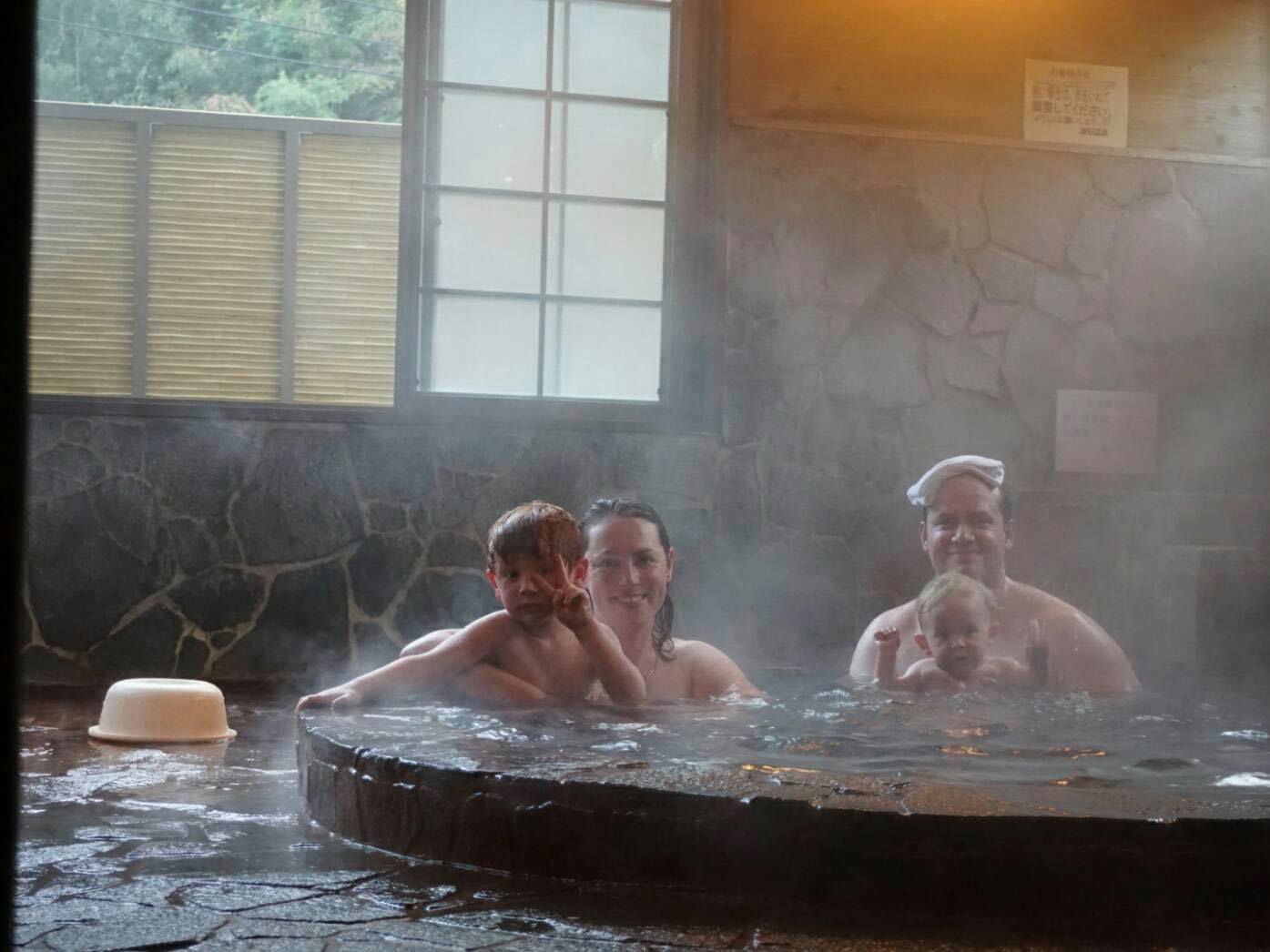 Zane and Sally with their two small boys came from Australia's Tasmania Island. They consider themselves fans of Japan as it was their fifth time in the country. Every time they travel here, they want to find a new hot spring as this family perhaps more than anything else, enjoys soaking in the warm thermal waters. Even though Zane and Sally can call themselves experienced onsen travelers, it took them a while to get used to Japanese hot spring culture. It was especially difficult getting naked in front of other guests of the onsen facility. On the other hand, this time they decided to experience a family (private) bath in Shibaseki Onsen. This place is popular among local people with children and features all necessities. Know more about their hot spring experience from the interview.
For The Solo Travelers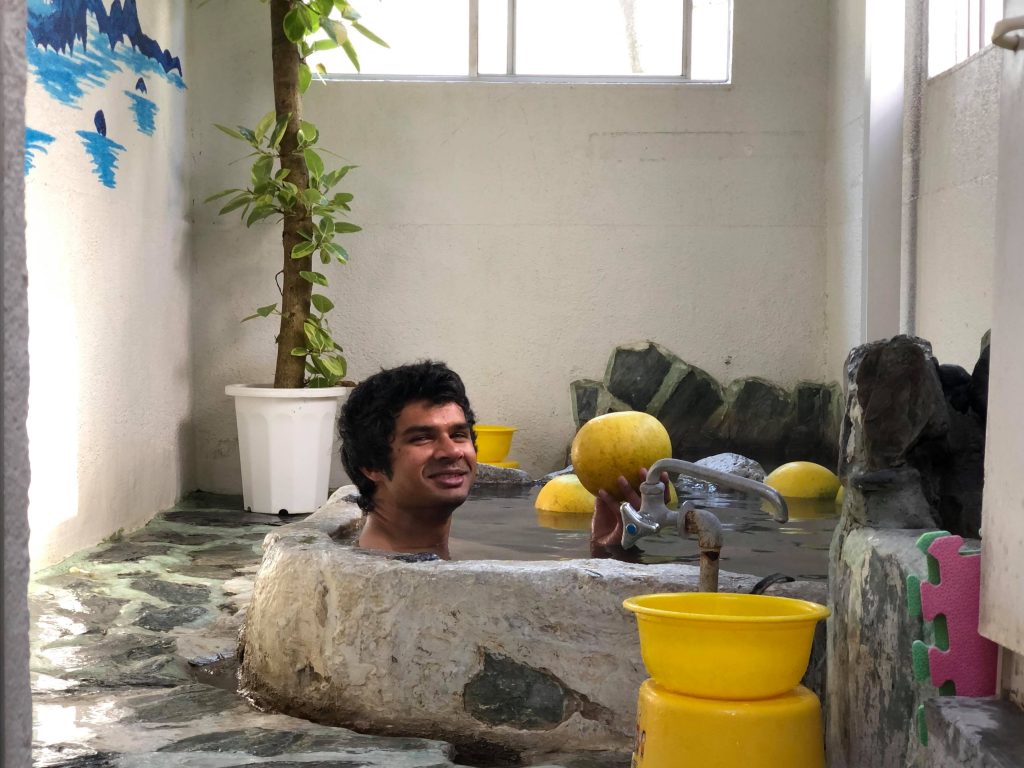 Some people have original ways of traveling. For example, Shiv, who came to Japan from Seattle, met a person in Hakone, who suggested he go to Nara prefecture. In Nara, he heard about Wander Compass Beppu and decided to stop by and experience an unusual hot spring. Such an unexpected way of traveling guarantees new discoveries. And Shive was not disappointed with his experience. The Wander Compass staff showed him the one and only Takasaki Onsen, where you need to buy a drink to enjoy soaking in a tub. Moreover, it was the season of "Zabon" (pomelo), and Shiv could relax in warm thermal waters surrounded by floating fruits and enjoy its refreshing aroma. Find out more about Shiv's experience from his interview.
For The Couples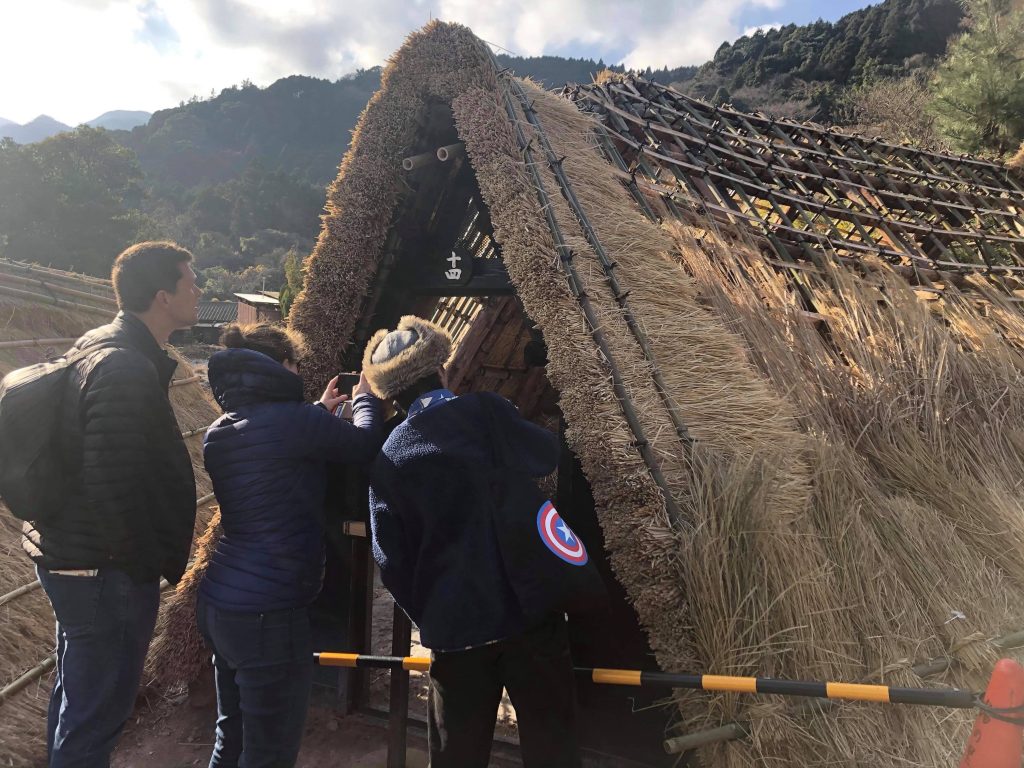 Ben, who had in the past lived in Kobe for three years, decided to return to Japan with his wife, Hanna, during their year-long adventure around the world. Even though they hadn't originally planned to visit Beppu, it turned out to be a great decision because this town is best to enjoy natural hot springs. Haruka, who took the couple around town, did her best to show these experienced travelers the exceptional charm of the town. And they were not let down. They happily enjoyed the milky waters of Buzenya Ryokan and promised to return to next time. Here is how they enjoyed their time with Haruka.
For The Japan Fans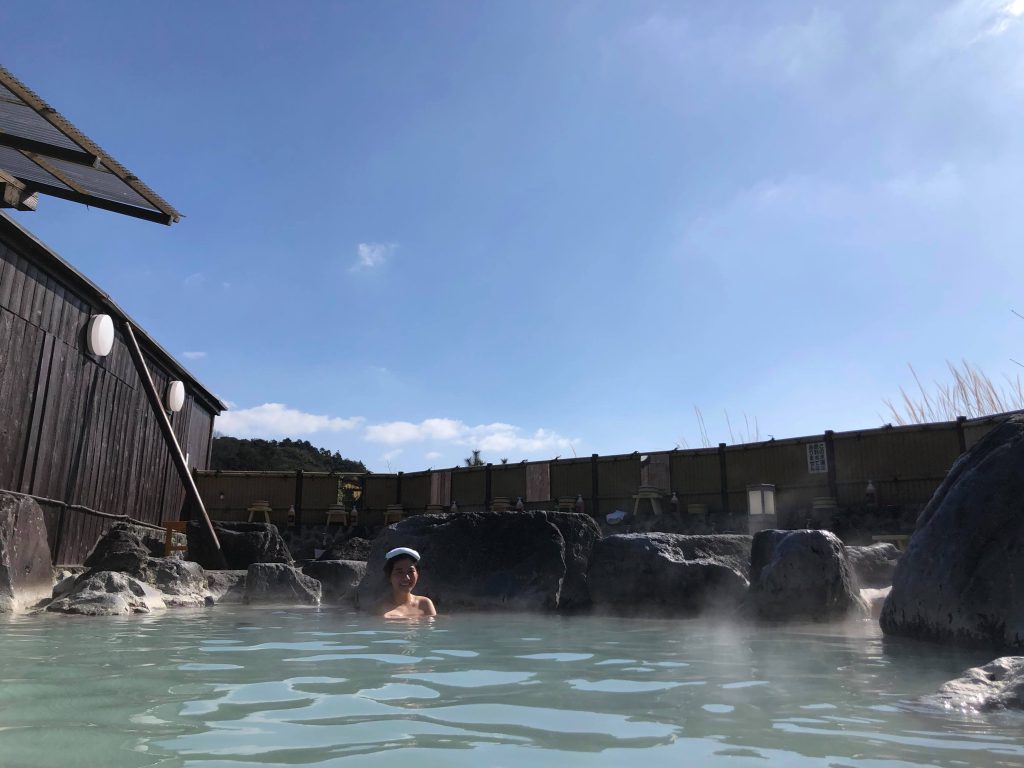 Anessa from Sydney, and Sabrina, an exchange student from Italy, are two college students who met at Wander Compass Beppu. Together, they visited Yunosato Hot Spring. Both girls were fascinated with the outstanding quality of water that contains ample amounts of yunohana – a silica component common for Beppu hot springs. They had a great time trying local sweets and enjoying the mesmerizing view of the onsen town. The experience made Anessa want to come back to this charming town again. Find out more about their experience from the interview.
For The International Students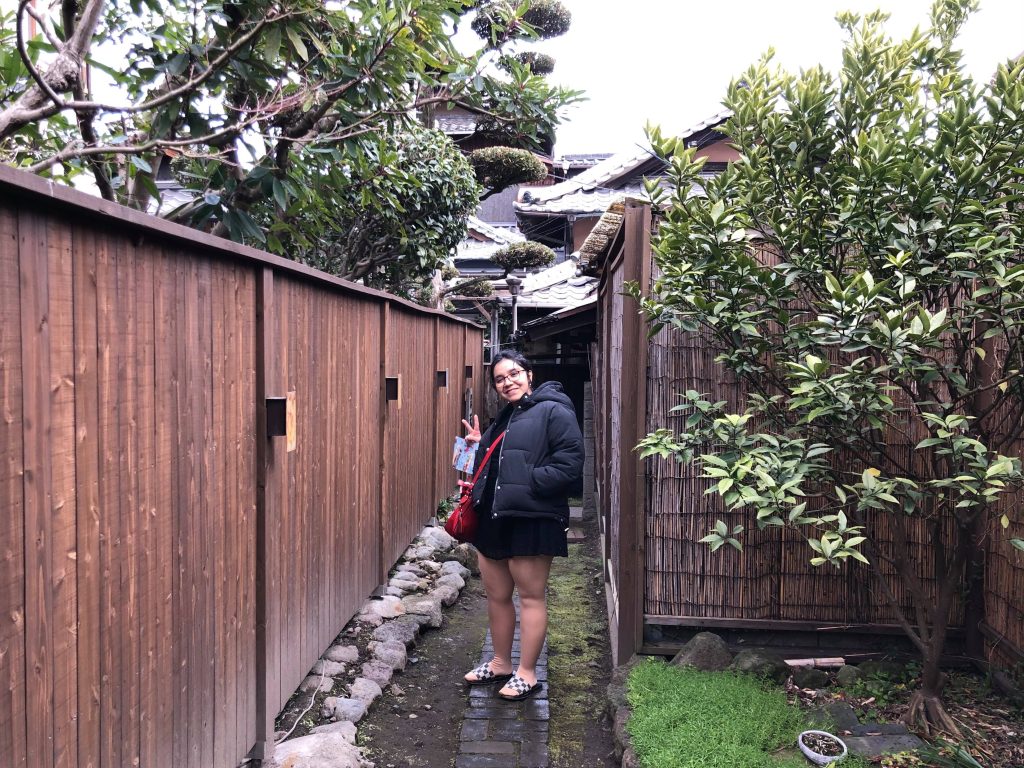 It is a great idea to come to Beppu when its cold and experience soaking in warm thermal waters when it snows. Nishi, who is originally from Bangladesh, was lucky enough to enjoy onsen on a snowy day. It was her first time to come and here first time traveling alone, and she will never regret it. Besides enjoying the warm waters of a very cozy Yamada Bessou, Nishi also spent a wonderful time trying local food and chatting with her friendly guide. Here is how she spent her day with her new friend.
Each person has their own reasons to visit Beppu. And everyone wants to find their own way of enjoying various hot springs in the locality. In this article, you saw how other people do it and can use some of their experiences as reference for your next trip. If you run out of ideas or would like advice and a friendly companion, don't hesitate to stop by Wander Compass just in front of Beppu Station (which will be reopening on June 1, 2020)!
EnjoyOnsen