Hello! Today, we will explain how to take onsen in Japan as well as give you some tips and manners! Please read this article and learn how to enjoy onsen like the locals do!

Be sure to check out our other article What You Should Bring To Onsen: The Basics to learn what you need before heading to onsen!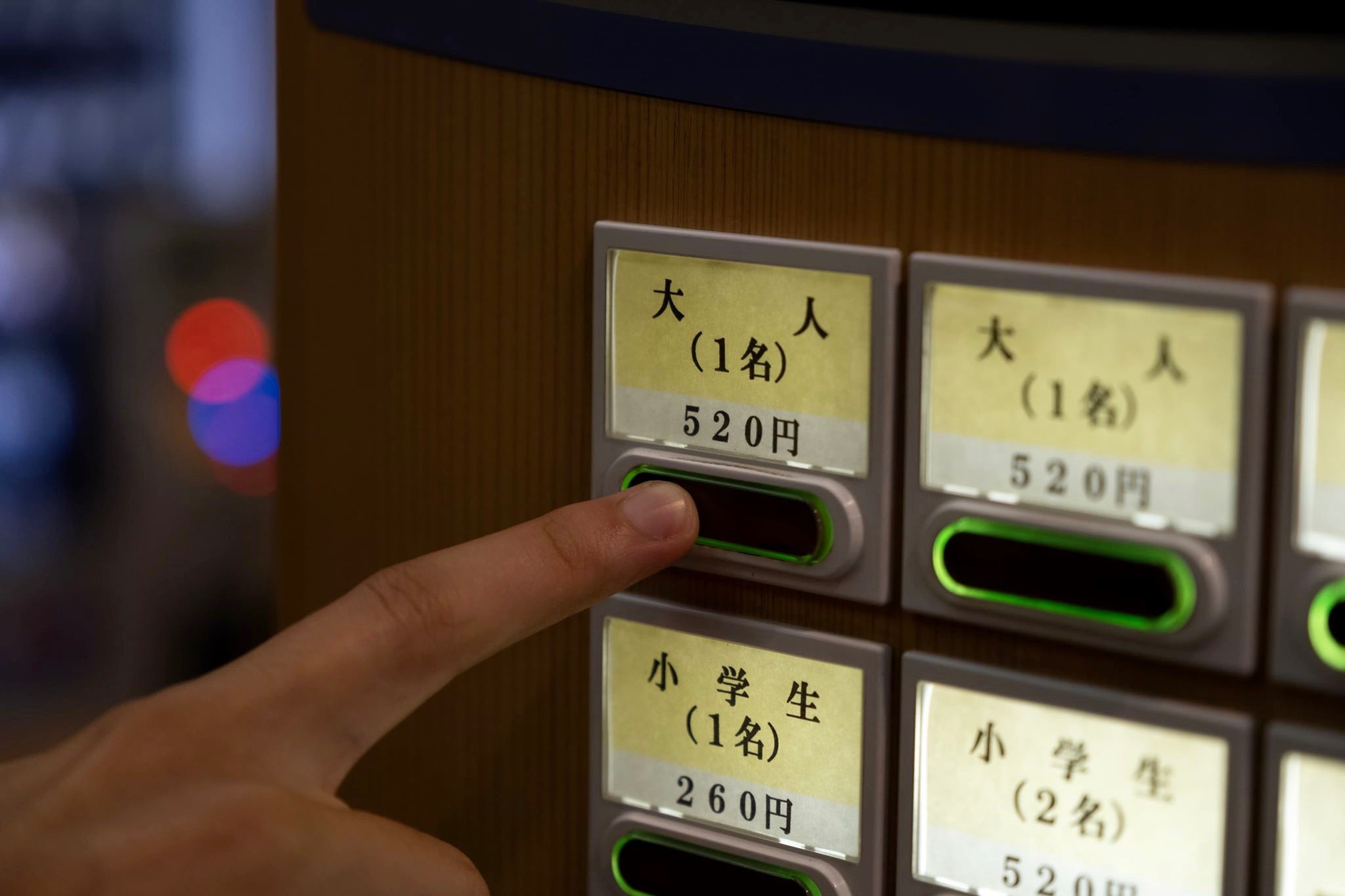 How To Take Onsen- A Step-by-step Complete Guide
1.Take Off Your Shoes
Like many things in Japan, taking a hot spring too begins with taking off your shoes. At most facilities, there will be shoe lockers or cubbies immediately at the entrance. If there is a key, take it with you. In some cases, you will exchange this key at the reception desk for another one for the dressing room lockers.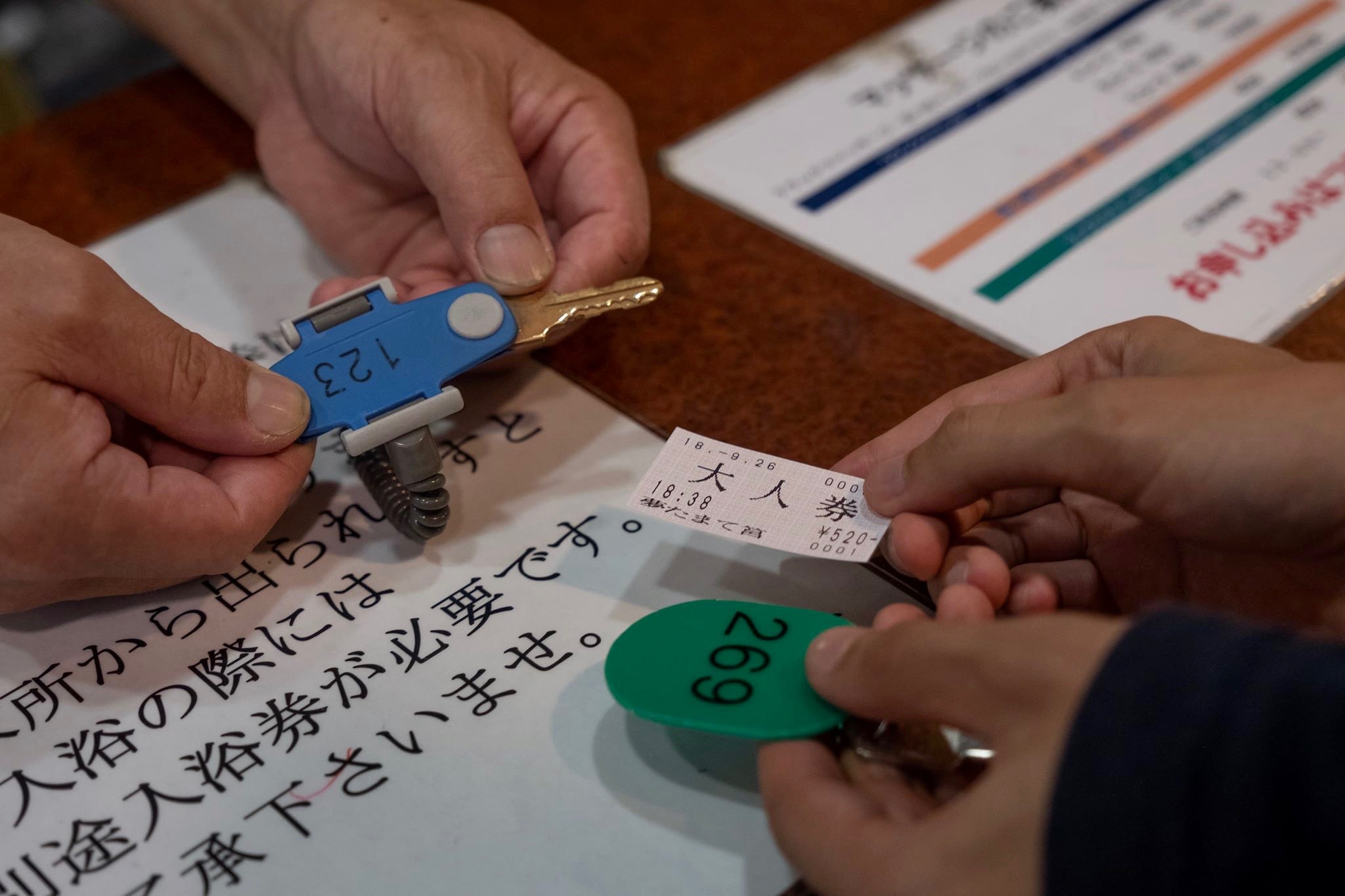 2.Make Your Payment
At first, you will pay the bathing fee. Many hot spring facilities have ticket machines. If there is no English, look for the following characters
入浴 entering bath  
大人 adult
小 children
At other places, you need to pay at the reception ("bandai" in Japanese).
If it is part of a hotel or ryokan, you may ask, "Tachiyori-yu ga dekimasu ka?" or "May I use the day-use onsen?"
Some smaller onsen that are primarily for locals to use, called "jimosen," may have an attendant or a box where you may insert coins (in this case you will need exact change so be careful!).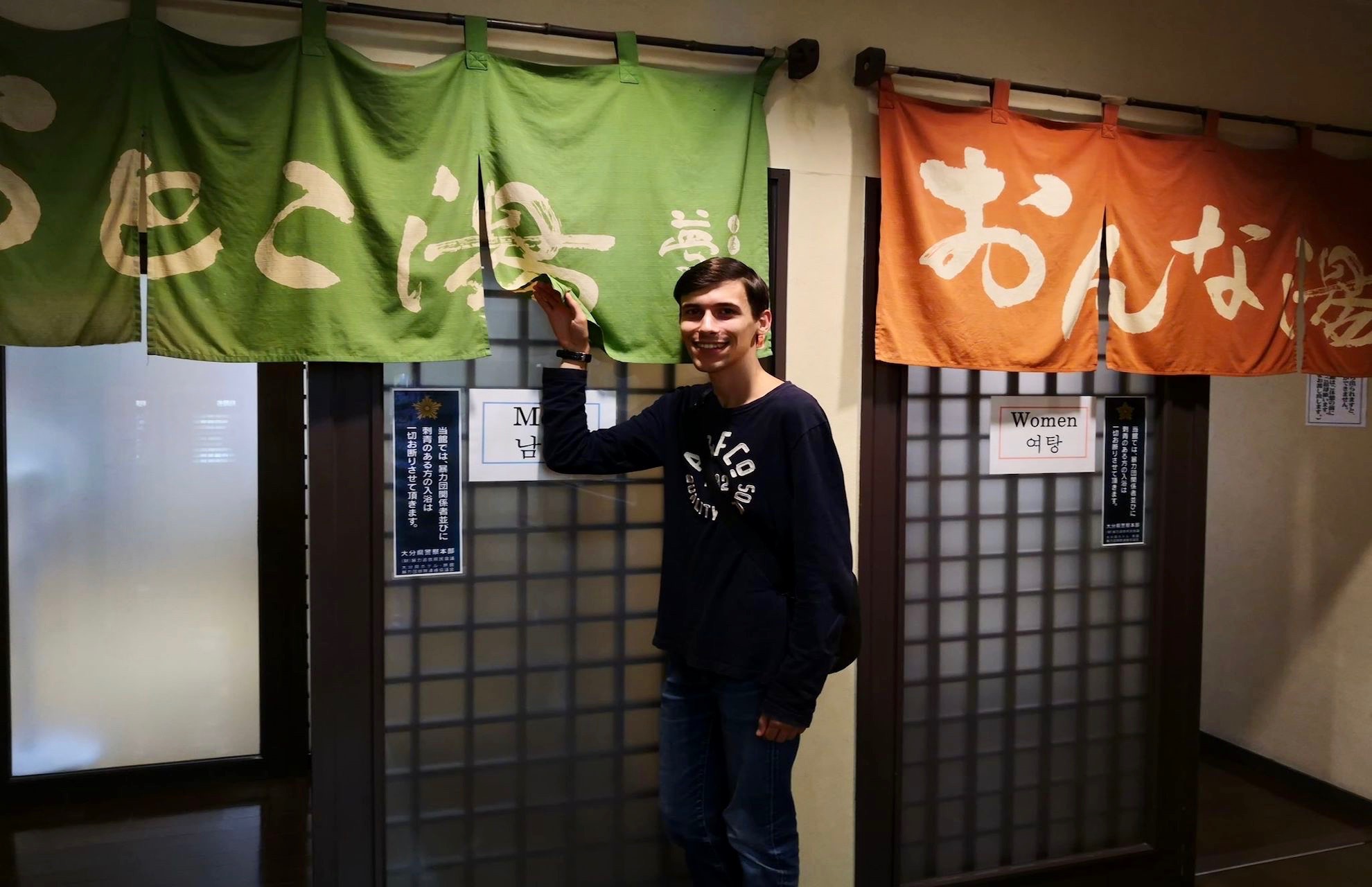 3. Enter The Changing Room
In Japan, the baths are usually separated for women and men. If you prefer to enjoy onsen privately with your group, take a private bath. To learn more about private onsen, visit this article. Otherwise, there are a few places that you can enjoy mixed baths as well.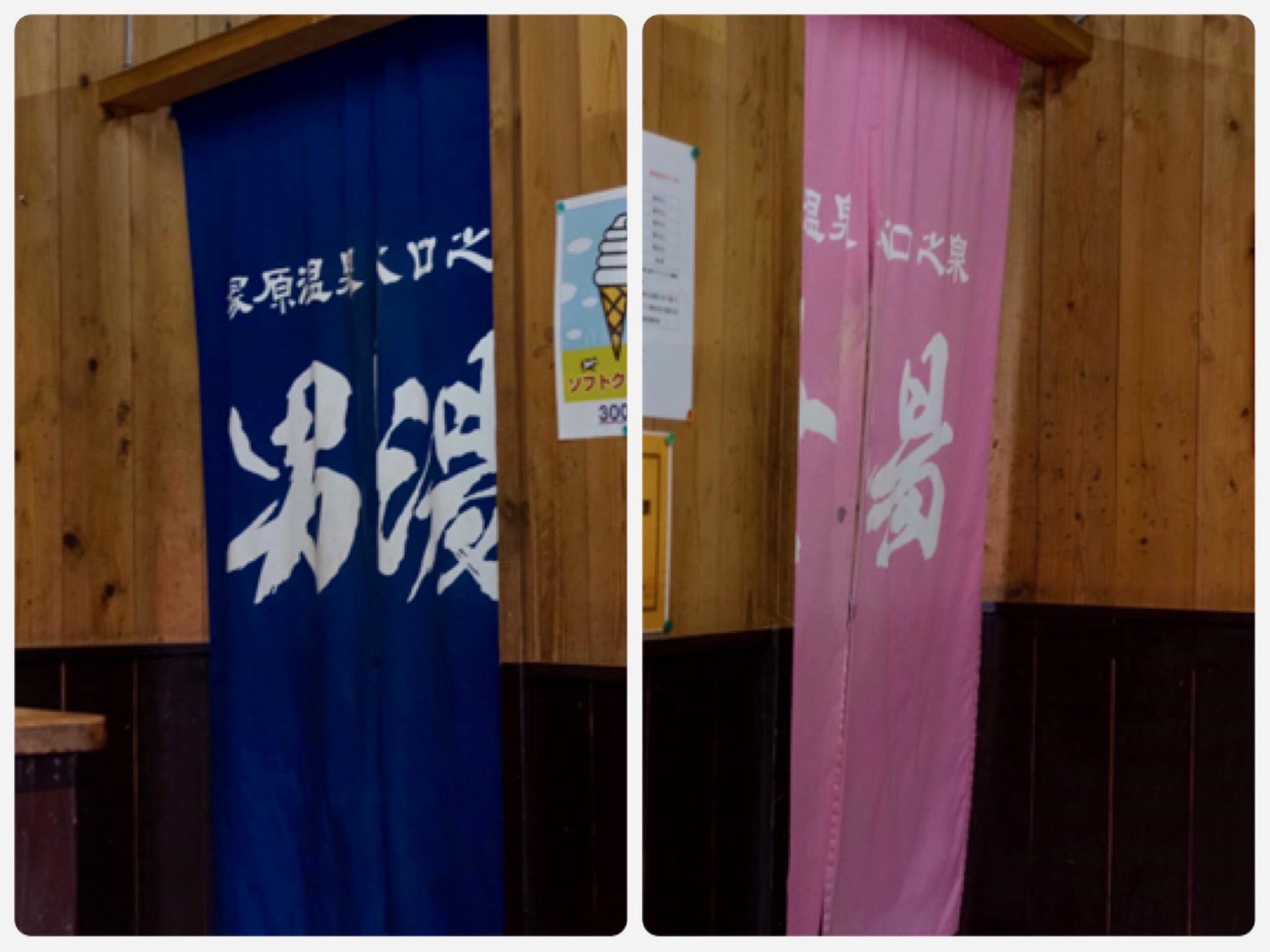 In most cases, a blue or green curtain is hung in front of the men's bathing room, and a red or pink one for the women's. The letter in the left picture, "男," stands for men, and "女," for women. Please enter through here to the appropriate dressing room. If your gender identity doesn't fall into conventional standards, you can comfortably use private onsen.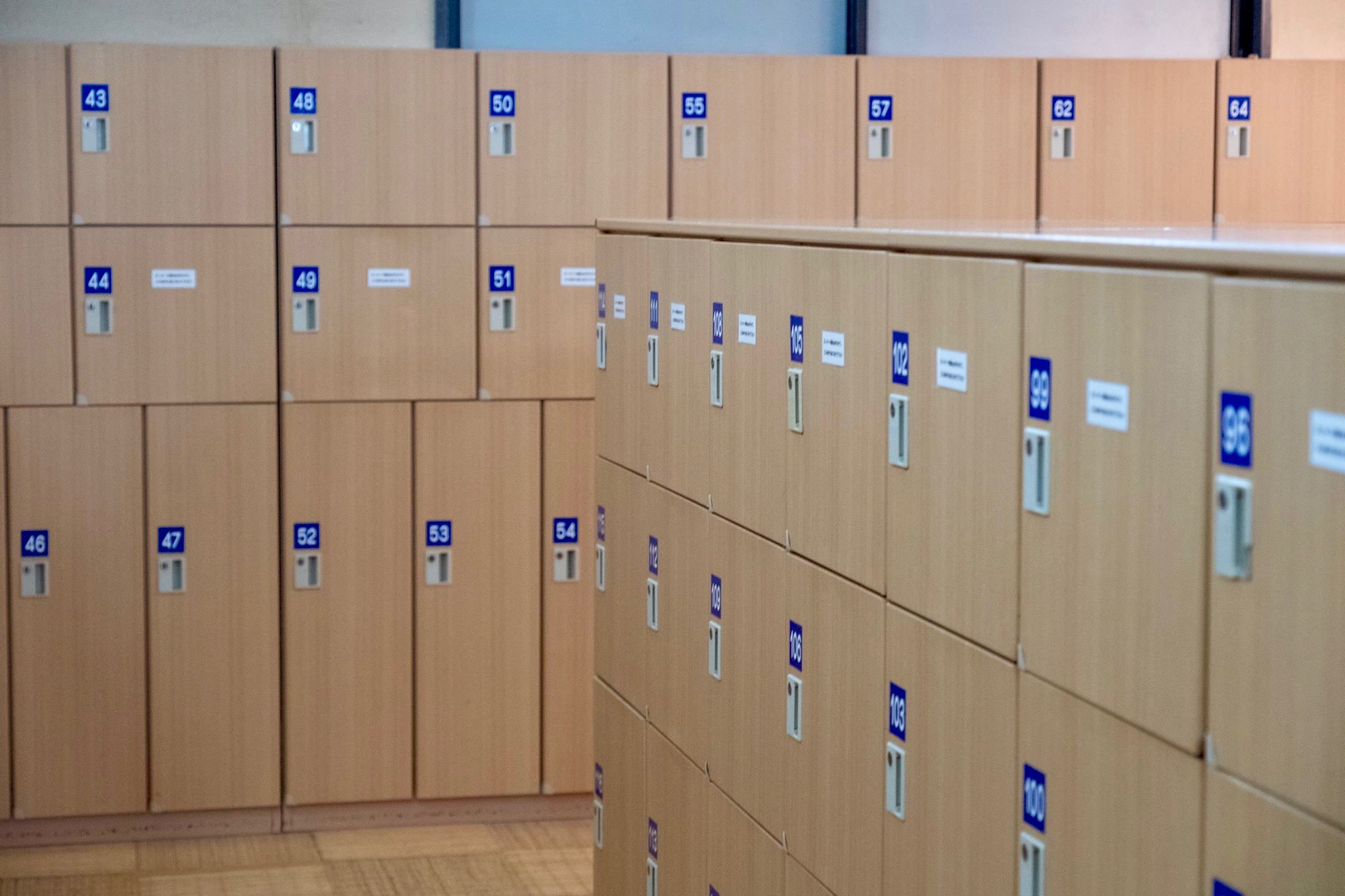 4.Get Naked
After you pass under the curtains, you will see a space for taking off your clothes. There should be baskets, shelves or lockers, so use them and put your clothes and other belongings in. Even though it's not a rule, folding your clothes to make it look better is more polite.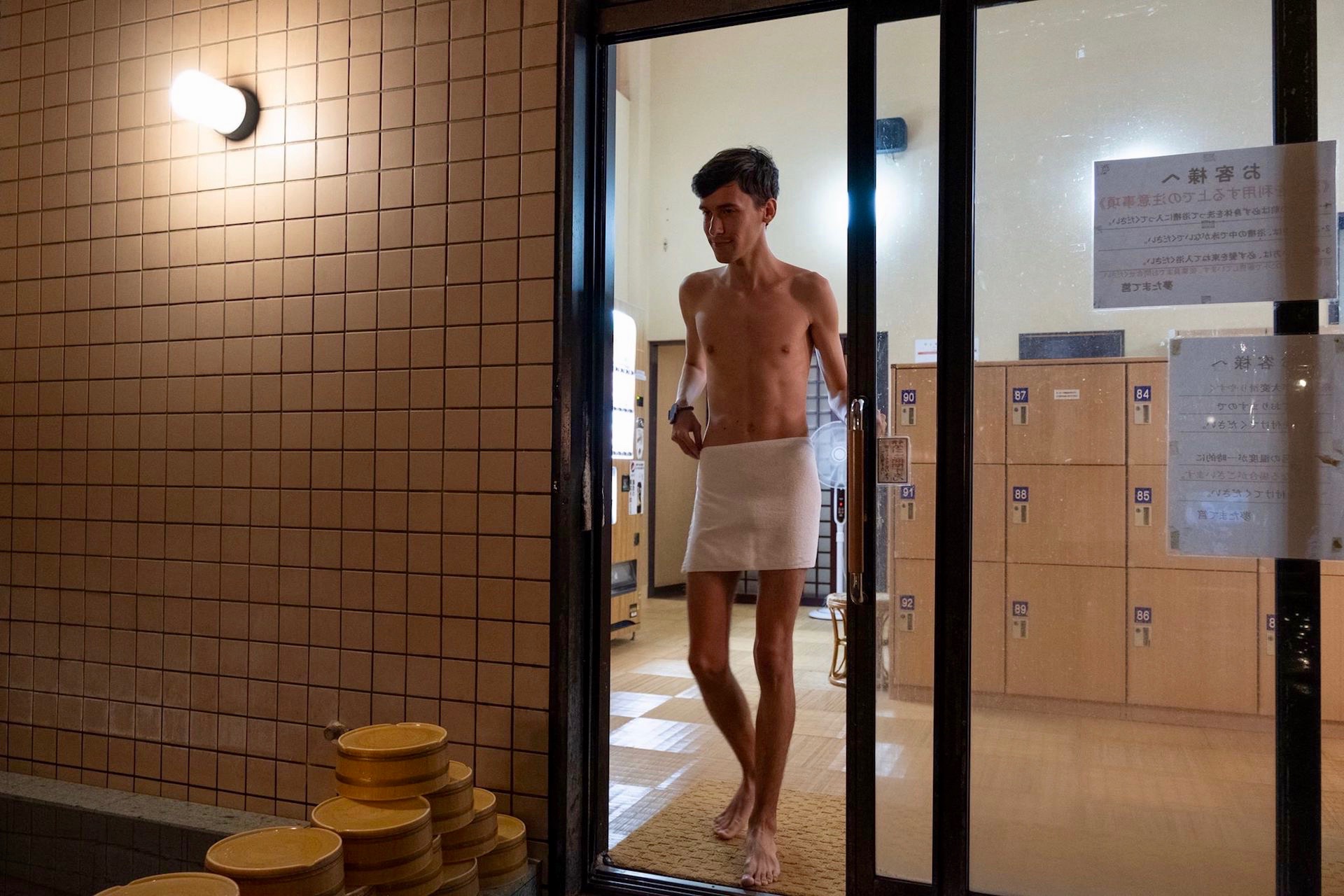 After you take everything off, it's time to take a bath! If you feel embarrassed by being naked, men can roll the towel on your waist and women can hide the front with your modesty towel. However, please note that you have to take the towel off when you soak in the bath.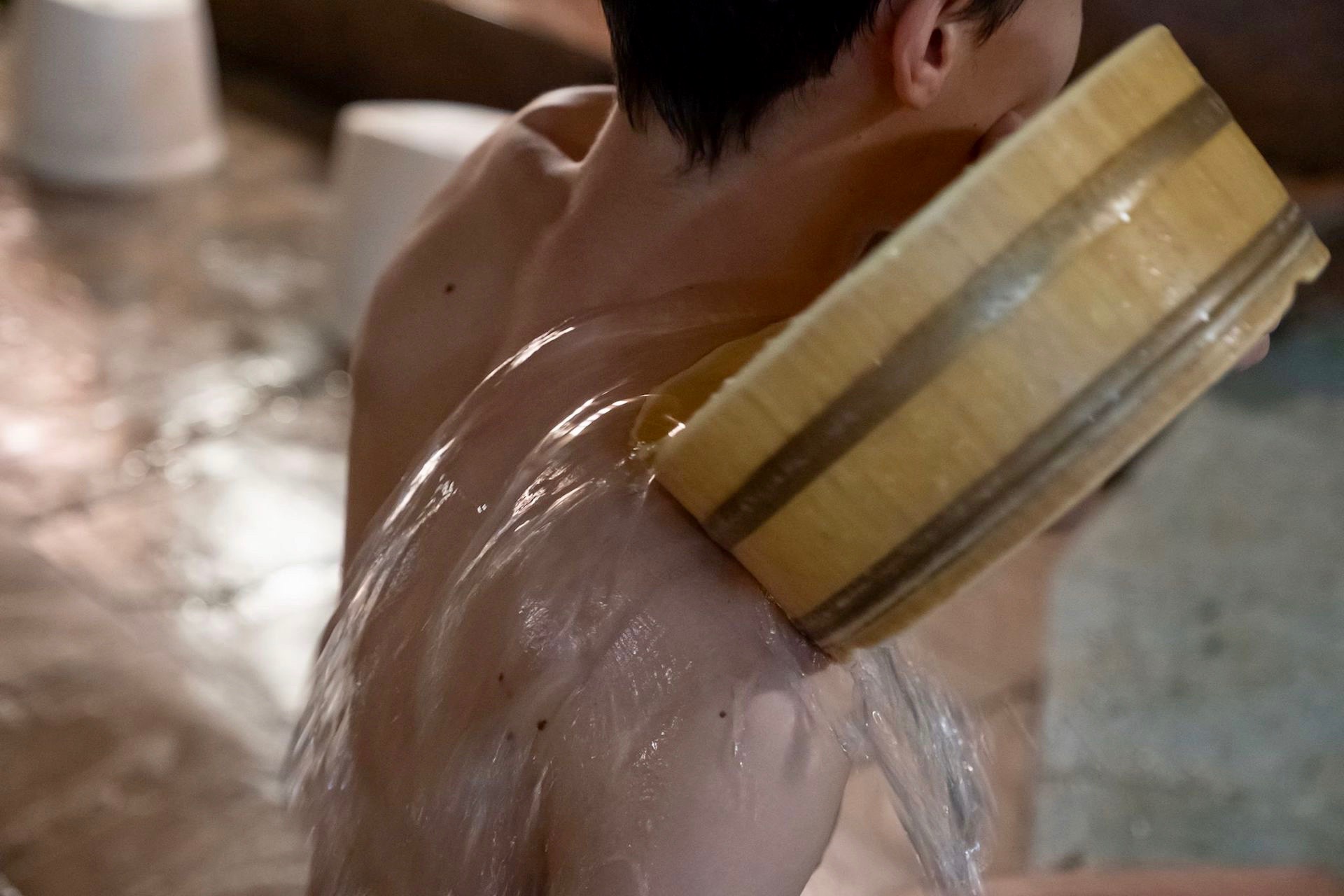 5.Wash Before Entering The Onsen Bath
We understand that you will be excited to face hot springs in front of you. But don't forget to wash yourself before entering the onsen. This is to keep the hot spring clean for all to use.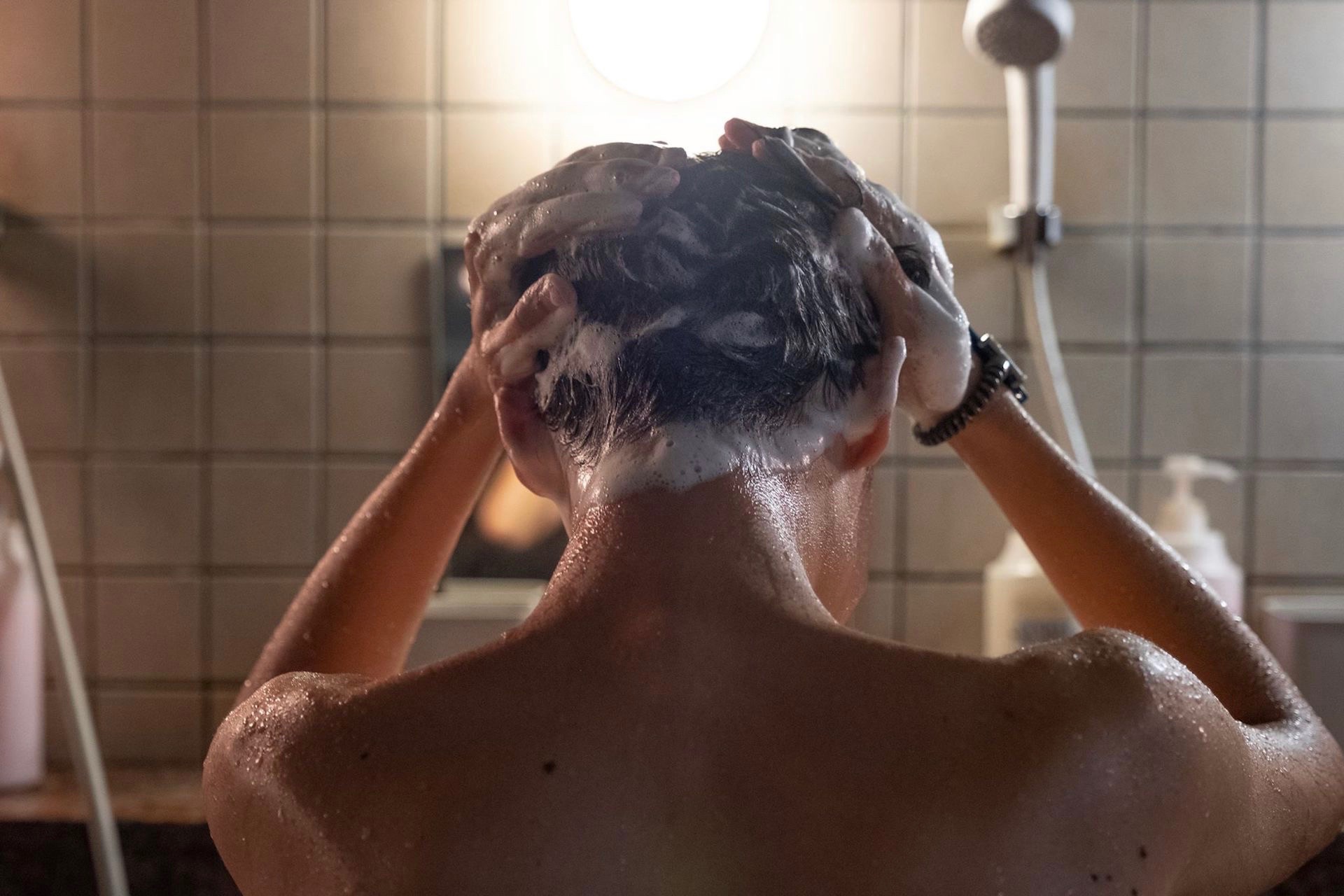 In some facilities, there are shower stalls with shampoo and soap provided. At other places, there are communal wash bins and stools for everyone to use. Sit on the stool beside the tub and fill the wash bin with onsen water. Pour the onsen water over your body to rinse. If it's too hot at first, you may mix it with cold water in the bin.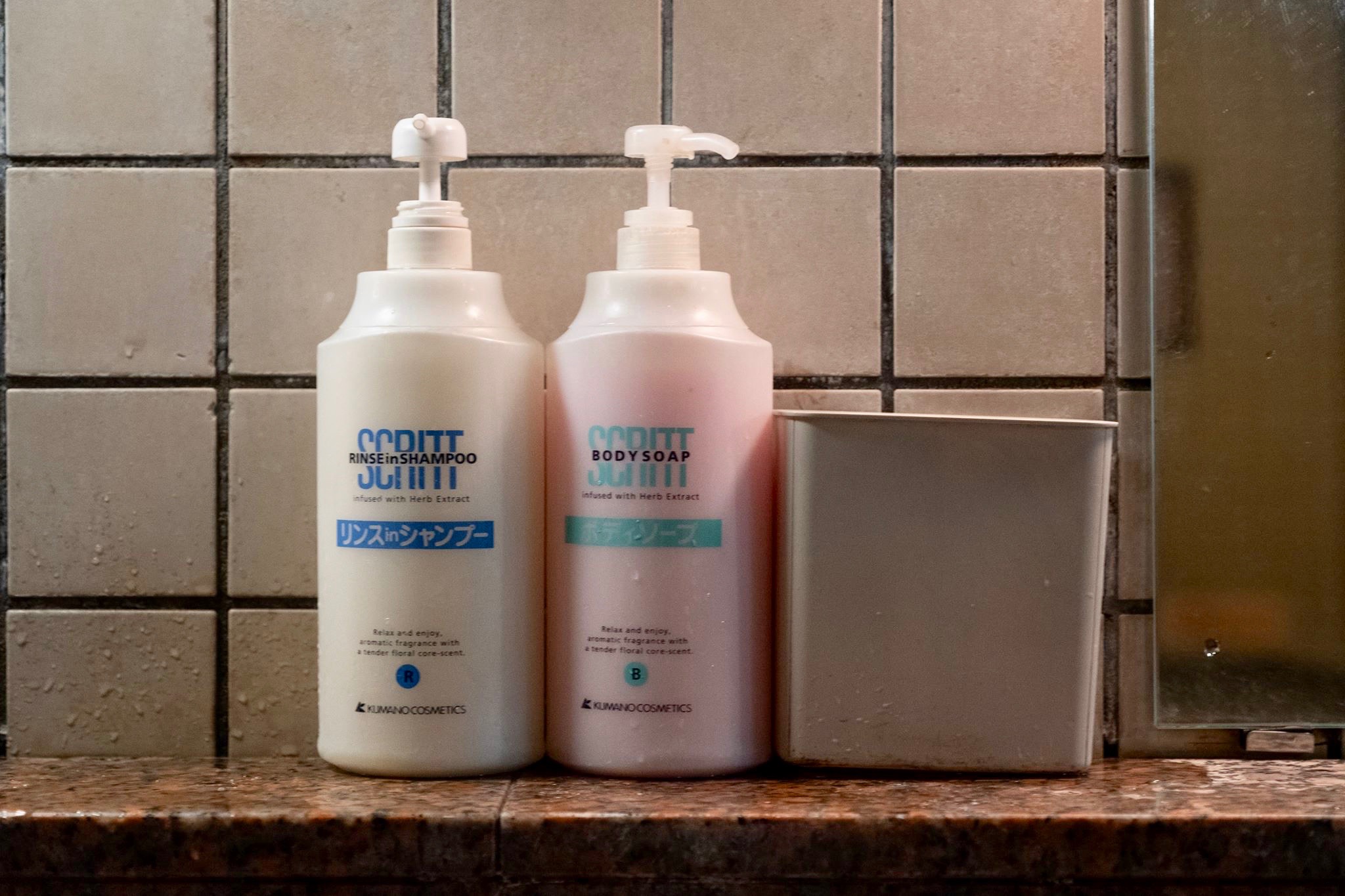 Washing your hair is optional.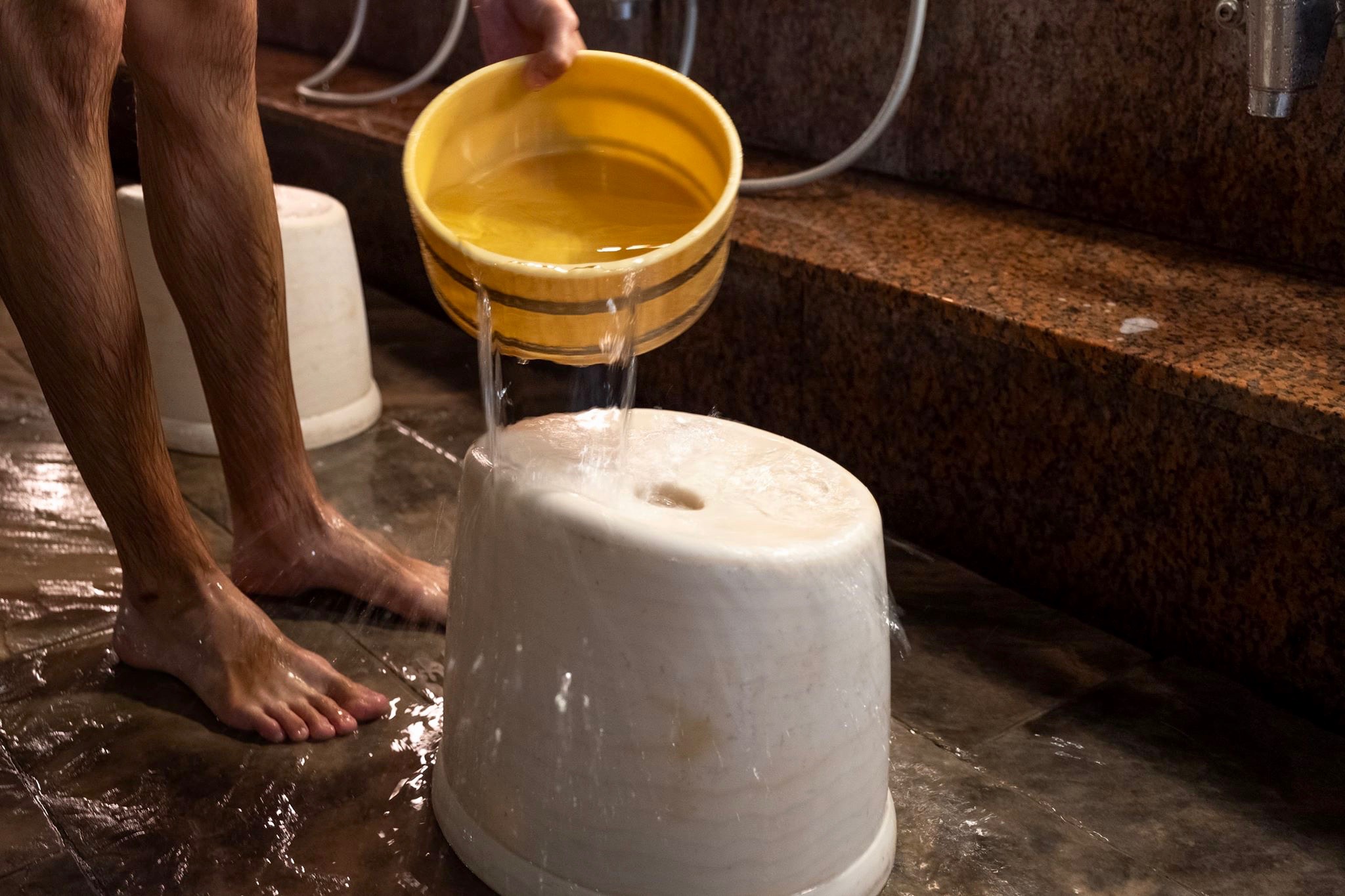 Everyone would like to enjoy a hot spring and relax there like you do. With a small amount of consideration, cleaning the stool and the bowl after use is a tip to keep everyone happy.
5. Let's Get In The Hot Spring!
After you get all prepared, "Yes, I'm ready! Finally, I will take a hot spring!", you may feel like jumping into the onsen, but let's do it calmly, so everyone is able to relax peacefully. Some baths are separated into "nuru-yu" ぬる湯 (warm water) and "atsu-yu あつ湯 (hot water) so enter with caution.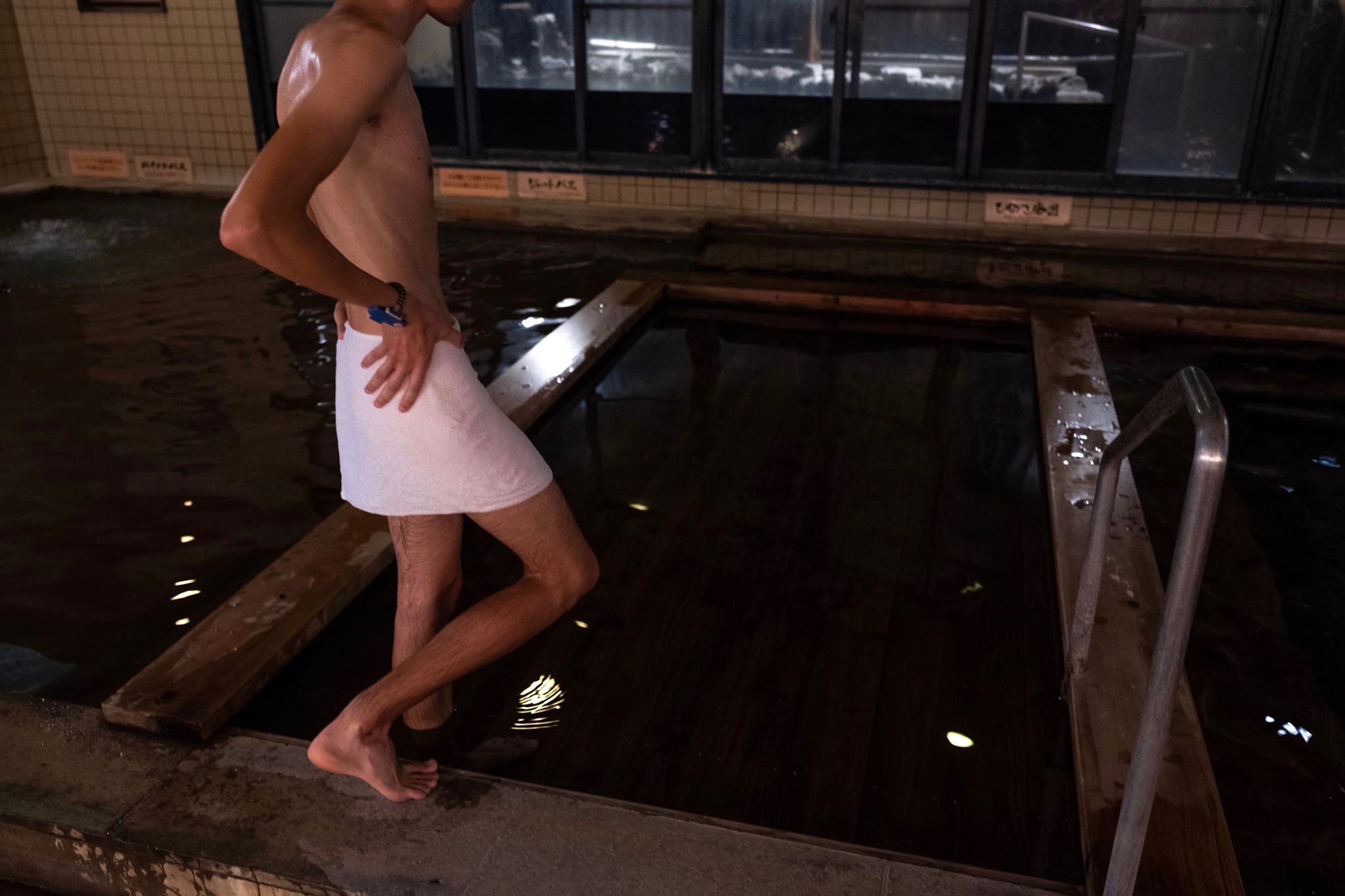 Please keep your hair and towel out from the water. It is a rule to keep the onsen clean. You may see people putting their towel on their head. People do that to keep the towel out of the water, but also to avoid getting dizzy by putting a cool wet towel on the head in onsen!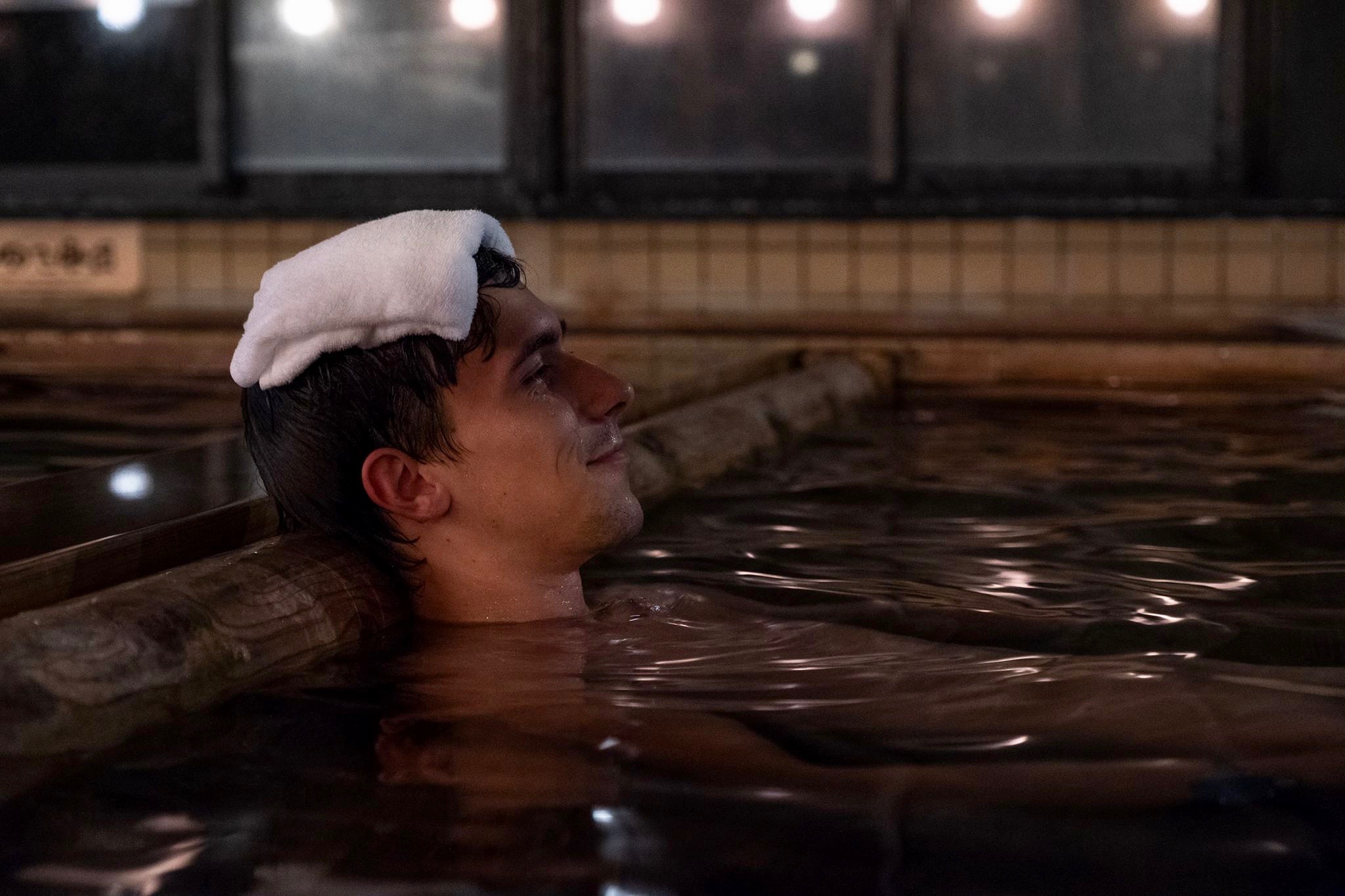 Upon entering, don't forget to greet everyone! You can read about how to communicate in Japanese at onsen here!
Here are the last two tips after fully enjoying onsen and relaxing.
The first one is "agariyu" which is a warm water or pure hot spring. To rinse your body by using agariyu after you come out of the bath. If you don't want to rinse the hot spring minerals, you can skip this step too.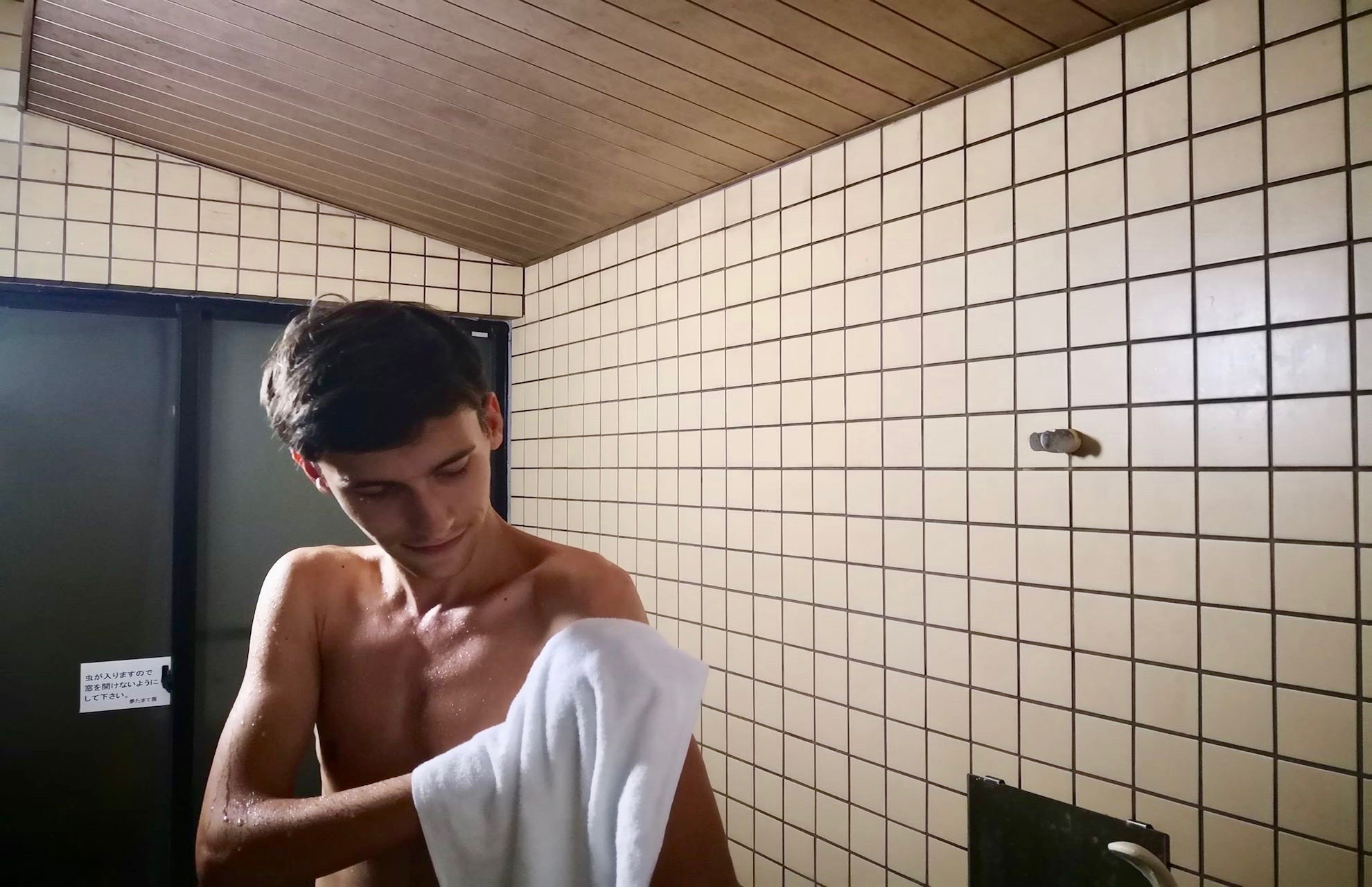 The second one is drying your body before getting into the changing room. We want to keep the floor dry so that it's safe and comfortable to use.
"Thoughtful consideration to others" is the most important
These manners we introduced today are general manners and etiquette on how to take onsen. If we introduce every single rule, there is really no end though. The most important thing is to be considerate. Keeping a positive attitude is the best way to enjoy onsen happily with other people is how to use an onsen in Japan.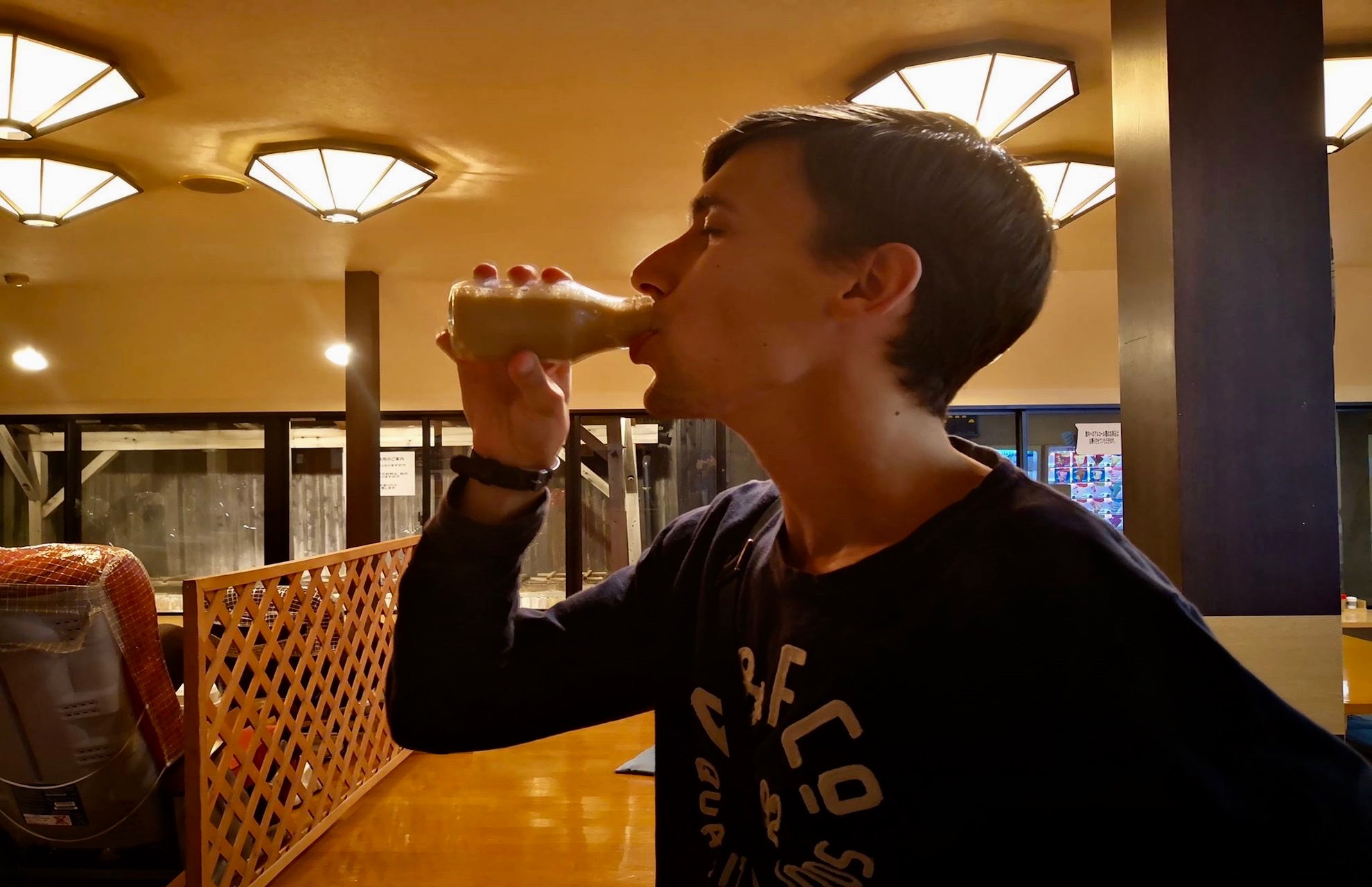 Now that you know how to take onsen, we hope you can relax both physically and mentally, and fully enjoy onsen in Beppu.
EnjoyOnsen