Beppu City has around 2,300 hot spring wells and the flow rate is about 83,000 liters per minute. There are more than 150 onsen (hot springs) which people can enter. That is why Beppu is the No.1 onsen city in the world and one of the most popular spots for onsen in Japan. Beppu City has the highest number of hot spring types in Japan, or 7 out of the 10 types of mineral-rich water found on earth. Let us briefly introduce you to the three categories of hot springs that you can enter in Japan. We hope you enjoy the hot springs in Japan according to the rules.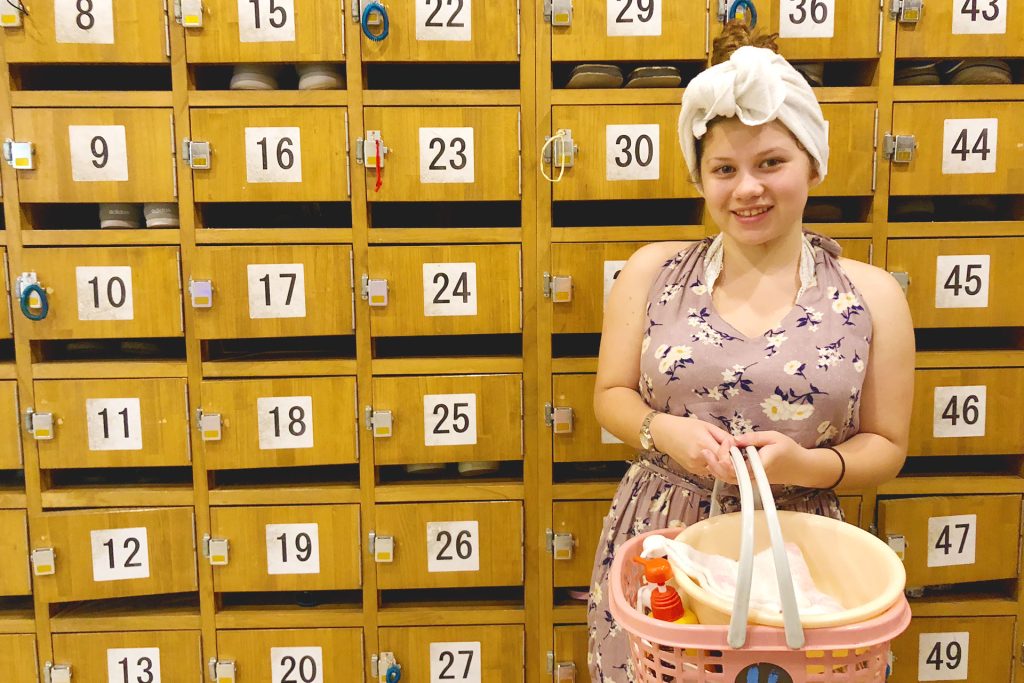 Onsen in Japan Type 1: JIMOSEN —LOCAL HOT SPRING
The local hot spring are where local people go daily. The locals welcome us into the daily regimen of their life. Therefore, let's respect them and enter. Each hot spring has its own rules, but since it is all written in Japanese, you should just imitate the local people first and follow their lead. There is a saying "When in Rome, do as the Romans do." This is exactly that type of situation. The locals run the local hot spring, Jimoto Onsen, by themselves.
Kotobuki Onsen is the one of them.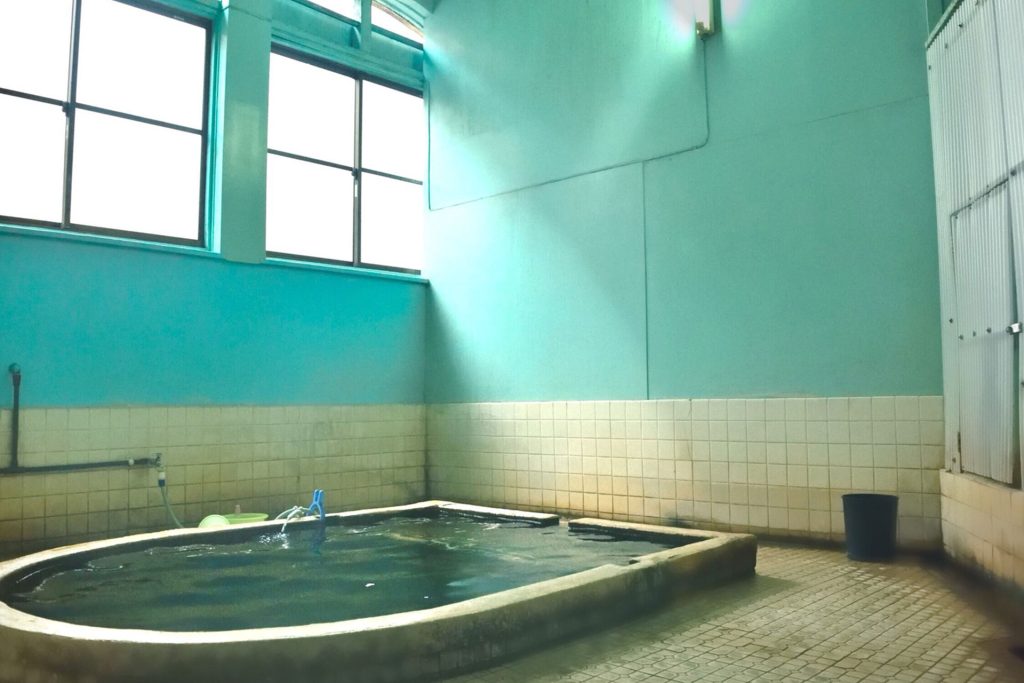 The local hot spring usually only has a hot spring bathtub and there are no showers or amenities. When going to a local hot spring, take a towel and amenities (soap, shampoo, rinse etc.) in a hot spring basket with you.
The fee to enter will be from completely free to 300 yen.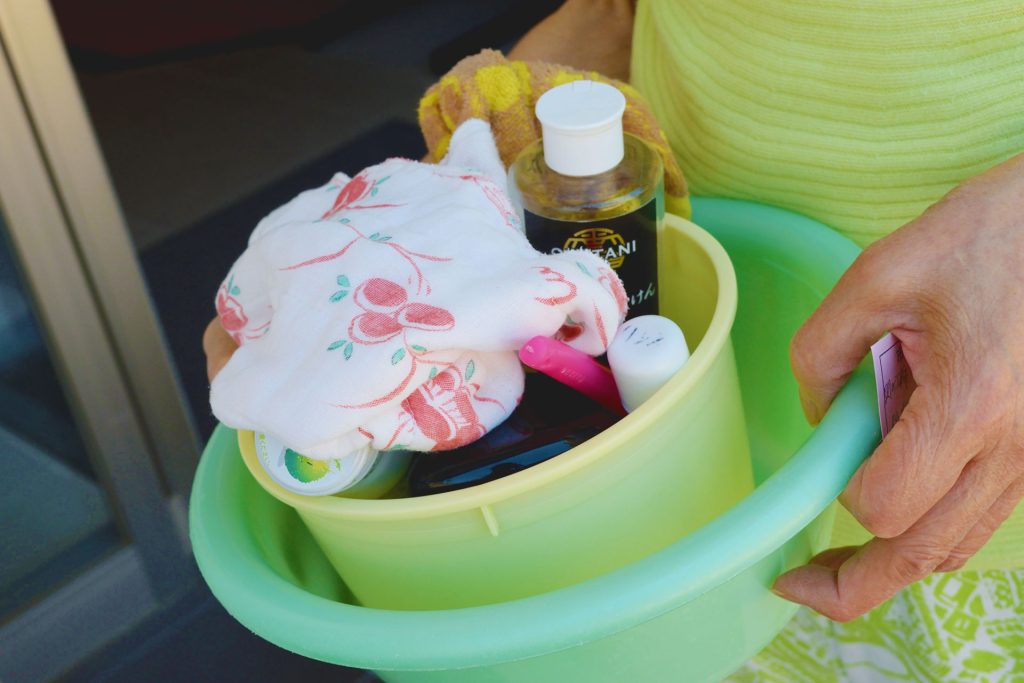 Onsen in Japan Type 2: ROTENBURO —OPEN AIR BATH
We also have onsen facilities in Japan, called "rotenburo." Rotenburo are simply onsen that are located outside. Often, you can see beautiful landscapes or perhaps enjoy the starry night sky. In Beppu, you can enjoy rotenburo in the mountains, or looking over the ocean. Hyotan onsen,Yuya Ebisu, Shunkashuto have onsen that are in this category. The entrance fee would be generally about 500 to 1000 yen.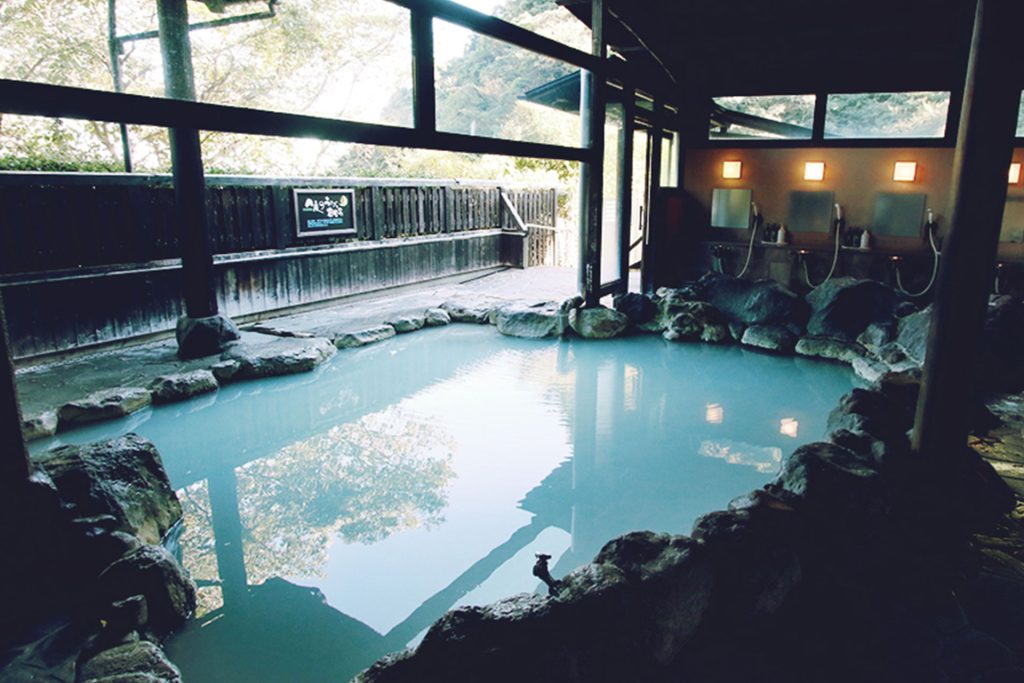 Onsen in Japan Type 3: TACHIYORIYU —DAY USE ONSEN at HOTEL or RYOKAN
You can enjoy Japanese hot spring at a hotel or ryokan (Japanese inn) as well, even if you are not staying there. It is called "tachiyoriyu (stop by hot spring)." There are about 120 hotels or Japanese inns in Beppu. Some hotels and ryokan open their onsen for visitors when it is not crowded at around 13:00 to 15:00. However, sometimes they will not open when many guests are there. The rules or open time depends on each hotel and inn, so it is good to stop by the tourist information center in Beppu Station and ask the staff. They will be happy to tell you about it. The fee for tachiyoriyu is generally about 500 to 1000 yen.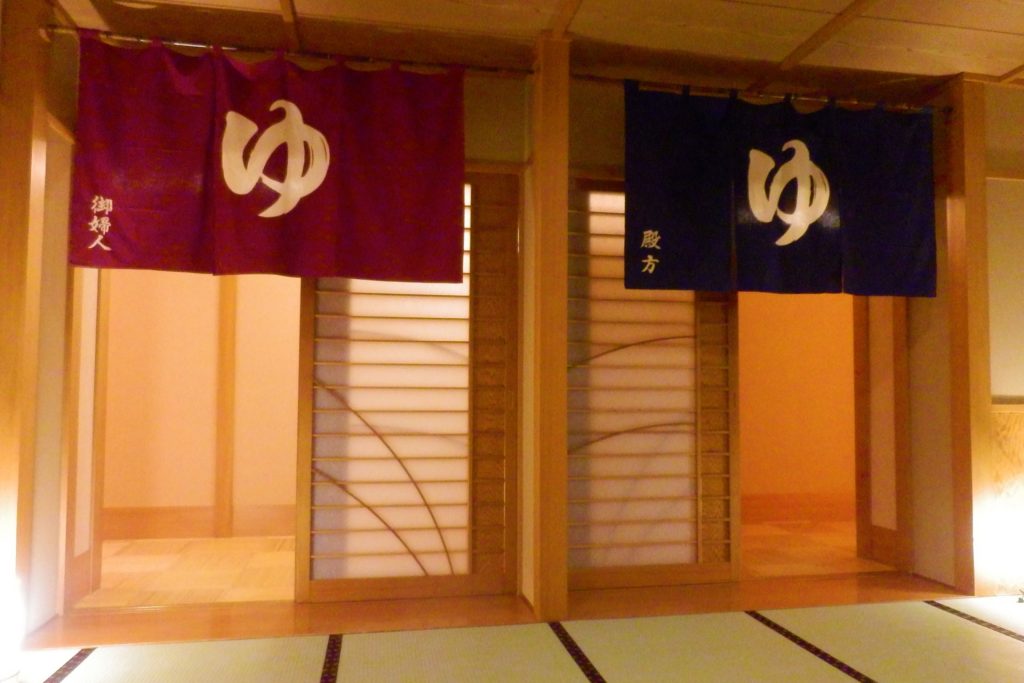 Which types of onsen do you enjoy?
Recommended hot springs and other attractions can be found by clicking the buttons below, so please have a look!
EnjoyOnsen