Maybe you are someone who loves Japanese hot springs, but are shy about bathing with others. Maybe you have tattoos and are worried about being allowed into the establishment. Or perhaps, you just want to go to an onsen with your family, partner, friends or loved ones, and enjoy a private moment with them. For the most comfortable and relaxing time we recommend private onsen!

What Is Private Onsen Exactly?
Unlike your typical onsen, which you must share with other patrons, private onsen or family baths (called "kashikiri buro" or "kazoku buro" in Japanese, respectively) allow guests to occupy the baths all to themselves. These private baths are often smaller than public ones, but the privacy and comfort of having exclusive access to your own hot spring is worth it. Private onsen may seem to some an expensive luxury; at many places in Japan you must stay at a ryokan to have access to private baths. However, there are places where you can reserve these kashikiri onsen without paying for a ryokan.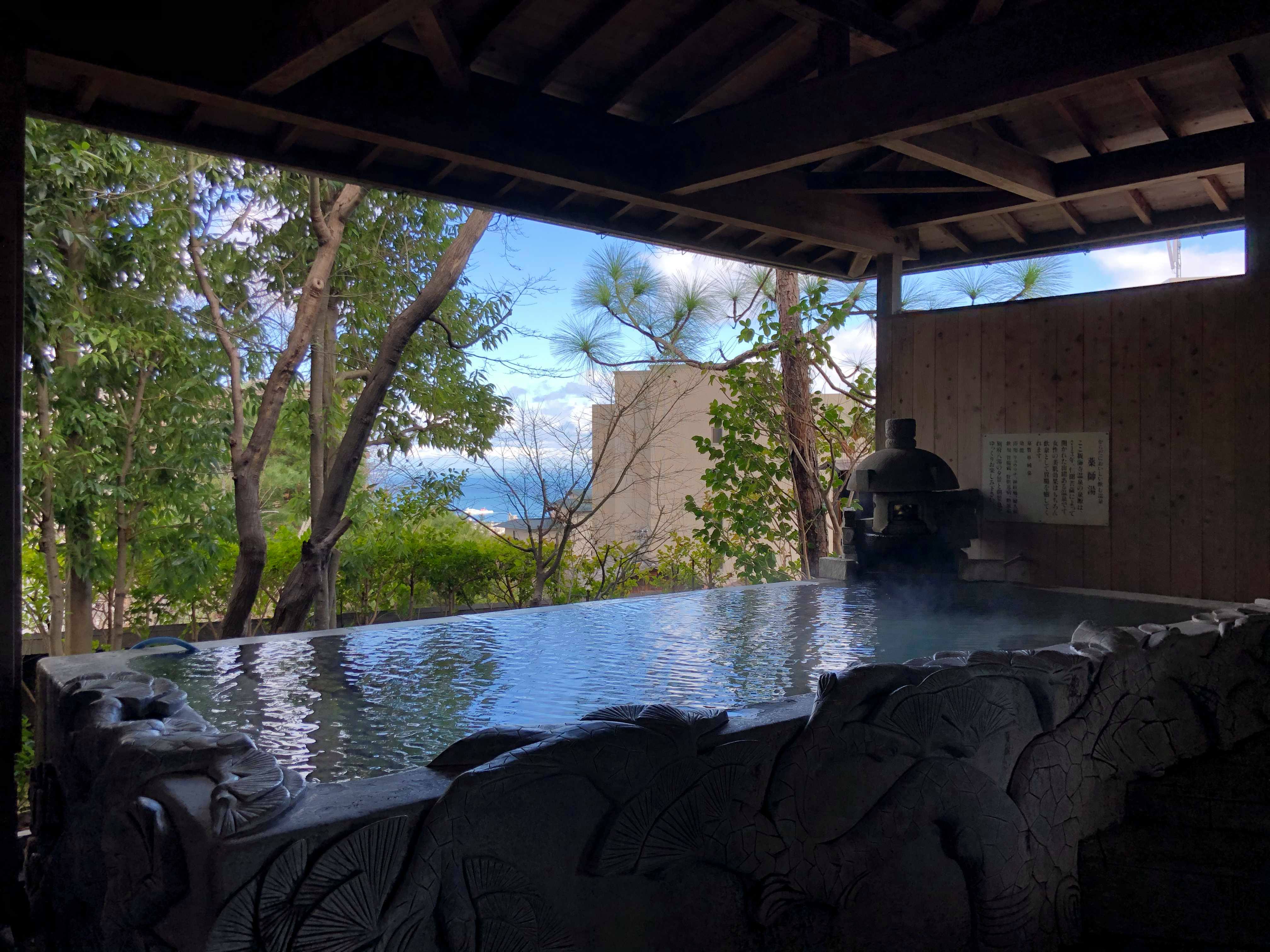 If you are interested in staying over night, we have a list of fabulous Ryokan With Private Onsen (including Ryokan Ryotei Matsubaya pictured above) here.
Beppu Family Onsen: Home To A Beautiful Variety Of Private Onsen For Family, Couples and Friends!
We believe Beppu, the onsen capital of Japan, is one of the most convenient and exciting places to have this special type of hot spring experience. The hot spring town, located in Kyushu just 3 hours from Fukuoka, boasts a great number and variety of onsen. There are hot springs hidden in the mountains, as well as those overlooking the sea. Best of all, at many of these hot spring facilities, you can rent private onsen at a reasonable hourly rate without having to stay the night!

The appeal of Beppu, a hot spring resort town, which produces the largest amount of hot spring water in Japan, is that it offers a variety of ways of enjoying the onsen to suit every taste, from the color of the water to the size of the bath and accommodation plan. The spring quality, properties and ambience also vary with every private onsen.

Here we will introduce some of the most famous exclusive baths you can find in Beppu.
Yuya Ebisu is a family bath at which the hot spring water has ingredients from a sulfur fountain that make the skin delicately smooth. The milky water and ambiance of the steam-filled mountainside gives this luxurious onsen its sterling reputation.
There are five family baths in total, as well as some which come with a Jacuzzi.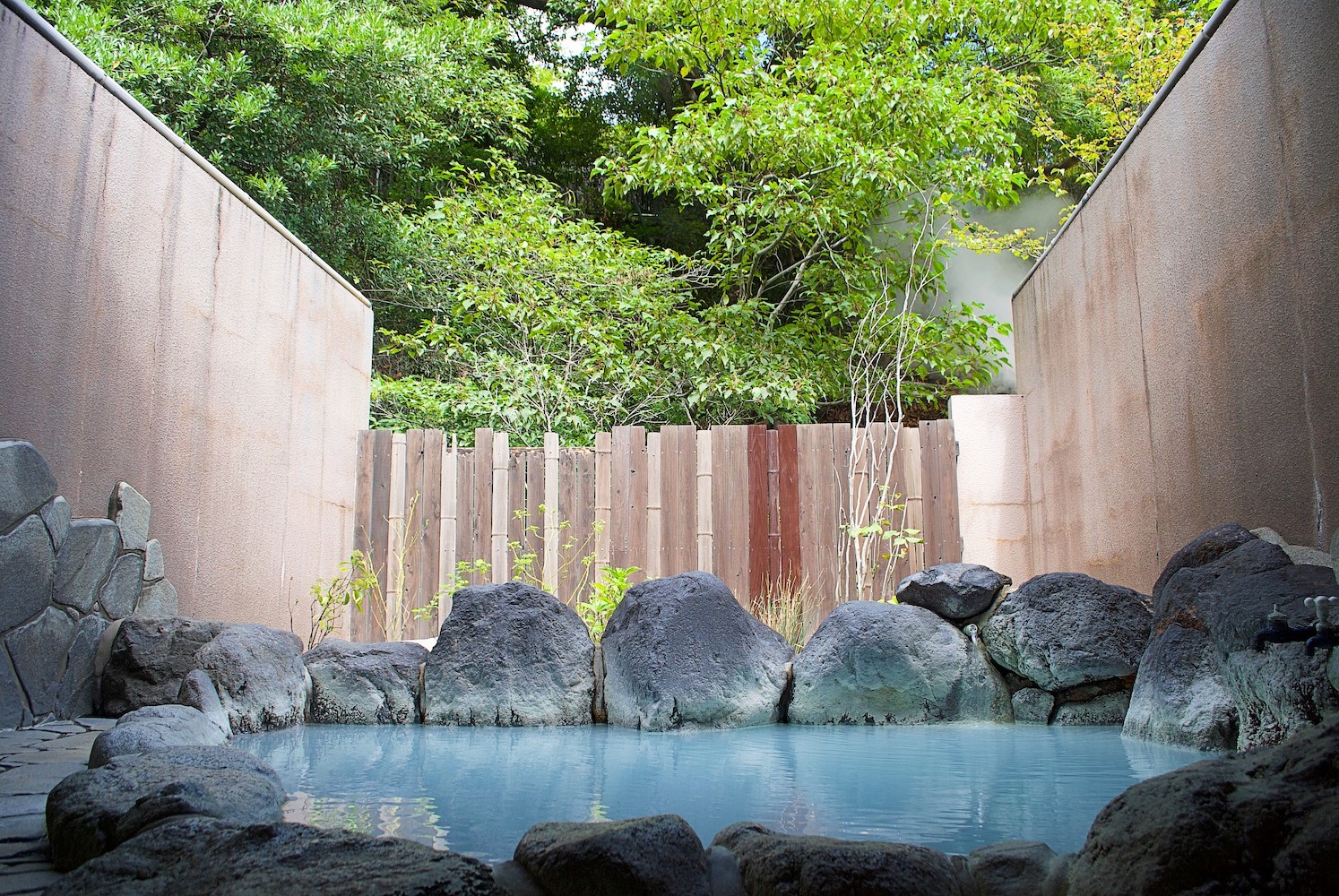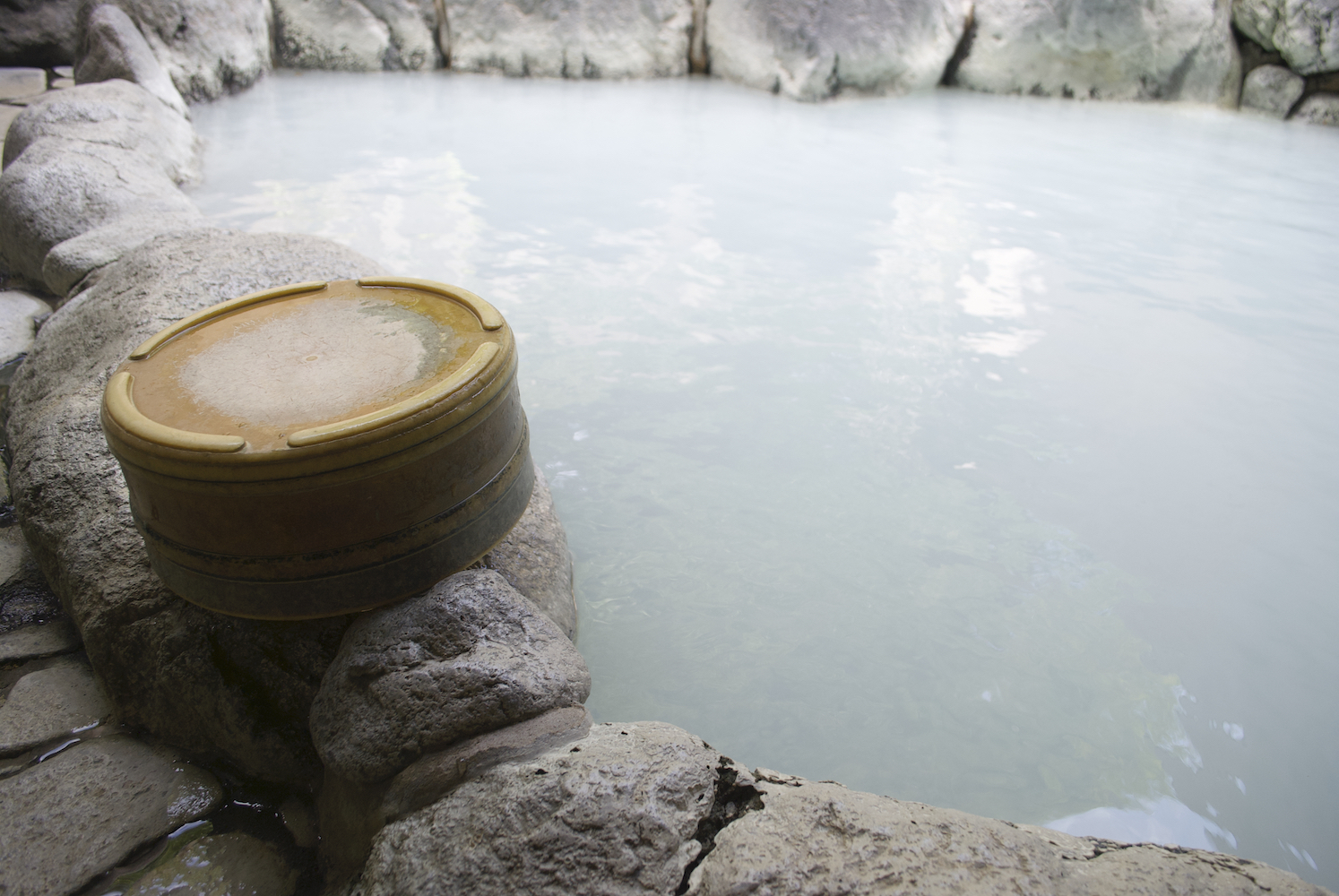 Located in the unique area of Myoban, here is one of the highest points to enjoy hot springs in Beppu. Surrounded by nature, engulfed in the sulfuric scents of the onsen water, and dotted by yunohanagoya huts that have produced onsen bath salts since the Edo Period, Myoban will transport you back in time. At Myoban Yunosato there are 4 family baths in the Japanese traditional "straw roofing" style huts. This is very rare, and means you can enjoy hot springs that have plenty of feeling and spirit to them.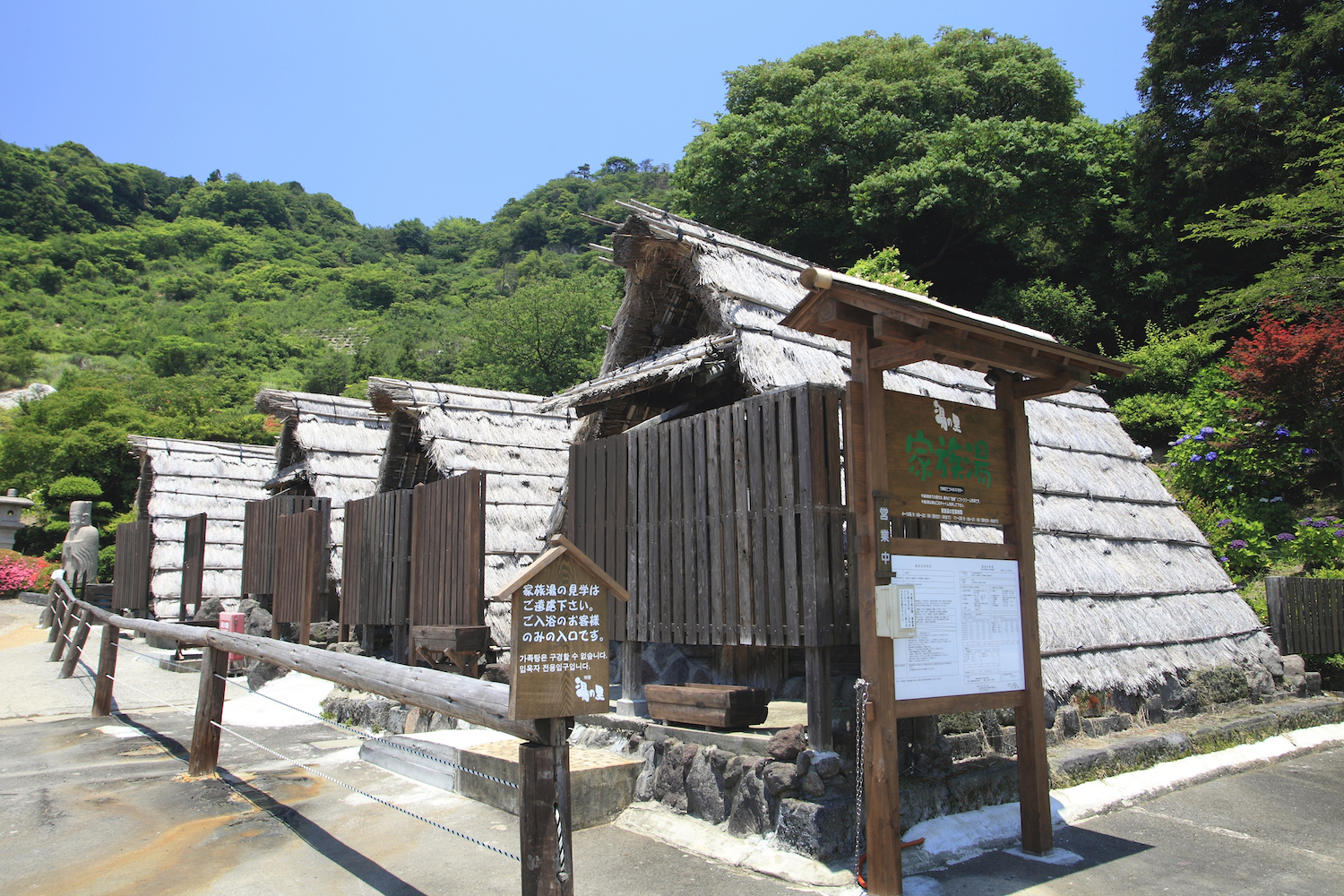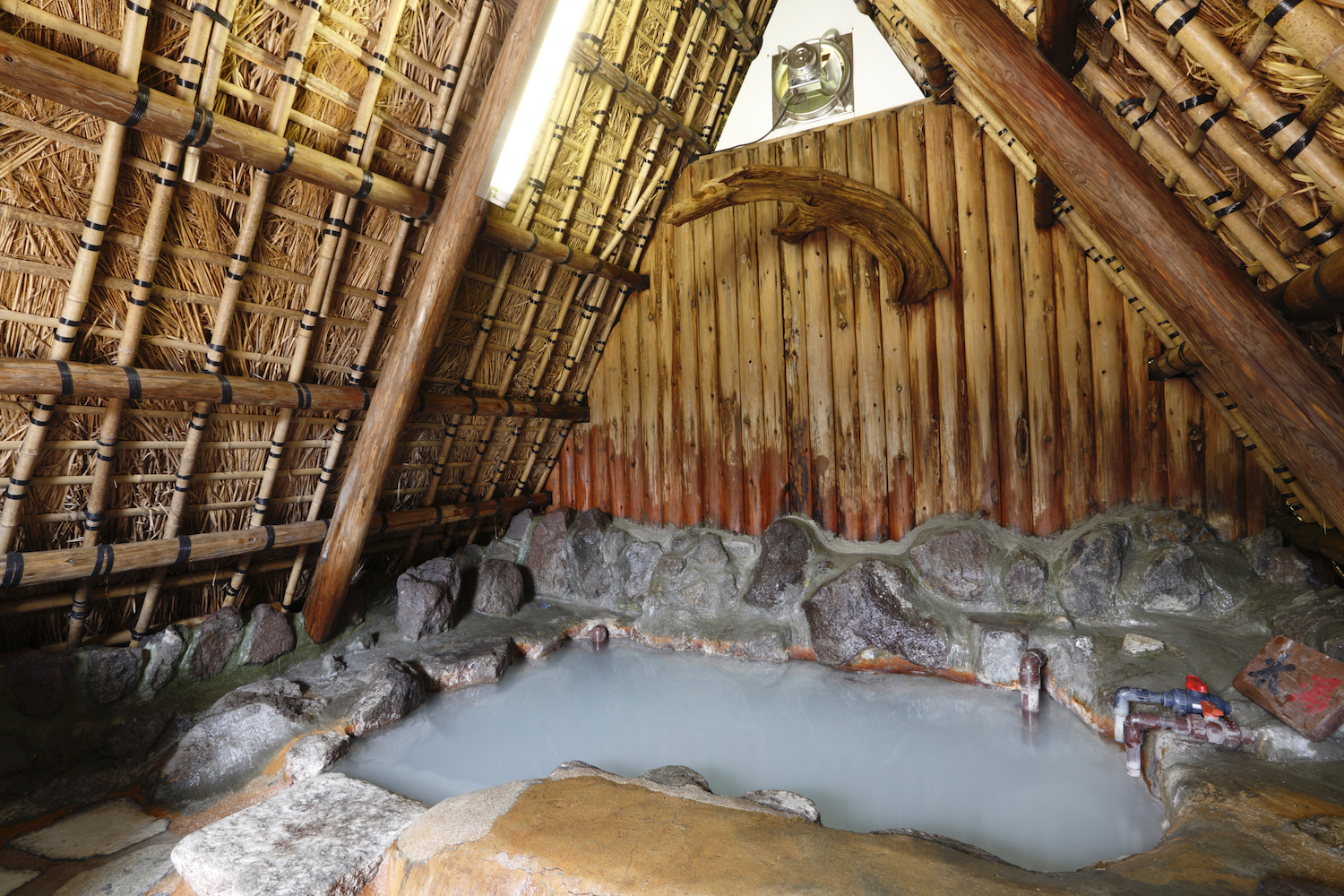 You can choose your preferred type of family bath from a selection of more than 20 unique options, such as those made of natural stone, as well as ceramic and barrel baths. It is papular as a couples' onsen.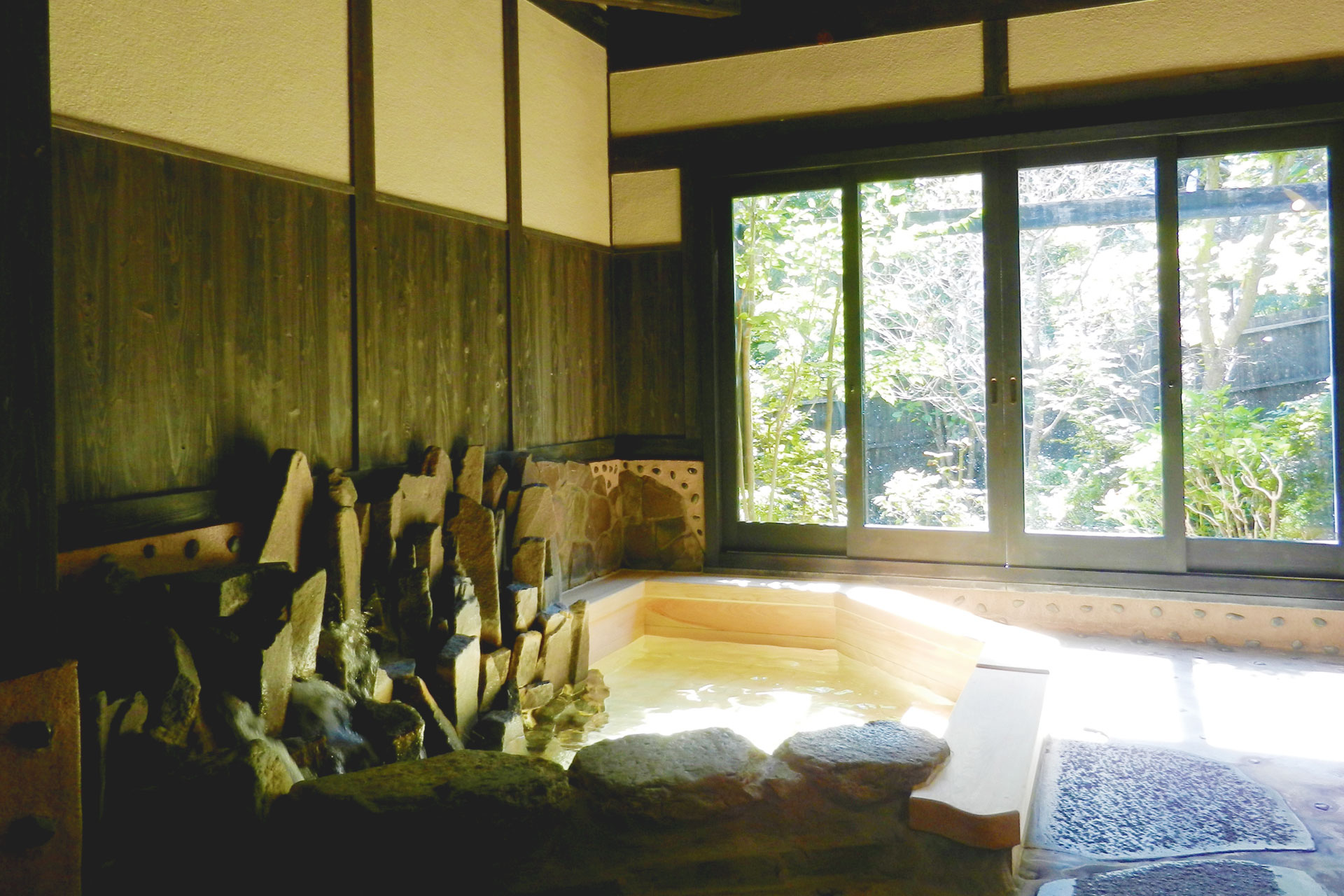 The charming family bath, "Takinoyu", has a dynamic waterfall that flows before your eyes. It's a hot spring where you can relax surrounded by nature.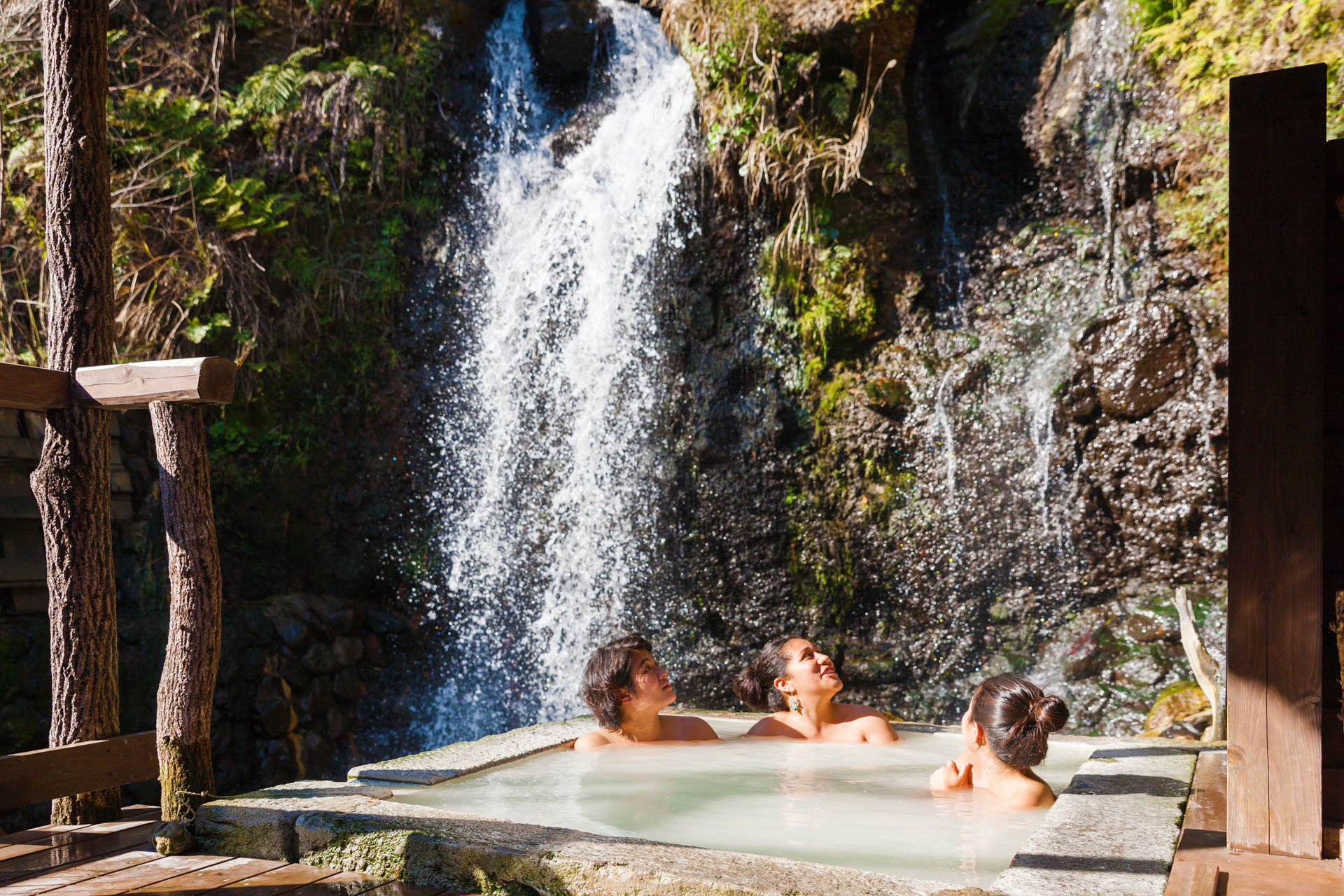 There are more than 14 different types of family baths to choose from at Hyotan Onsen, where the hot water is changed every time. You can choose between sparkling indoor rooms and cozy outdoor baths. You can also enjoy what is known as "mushiyu," an onsen steam bath that is great for detoxifying the body.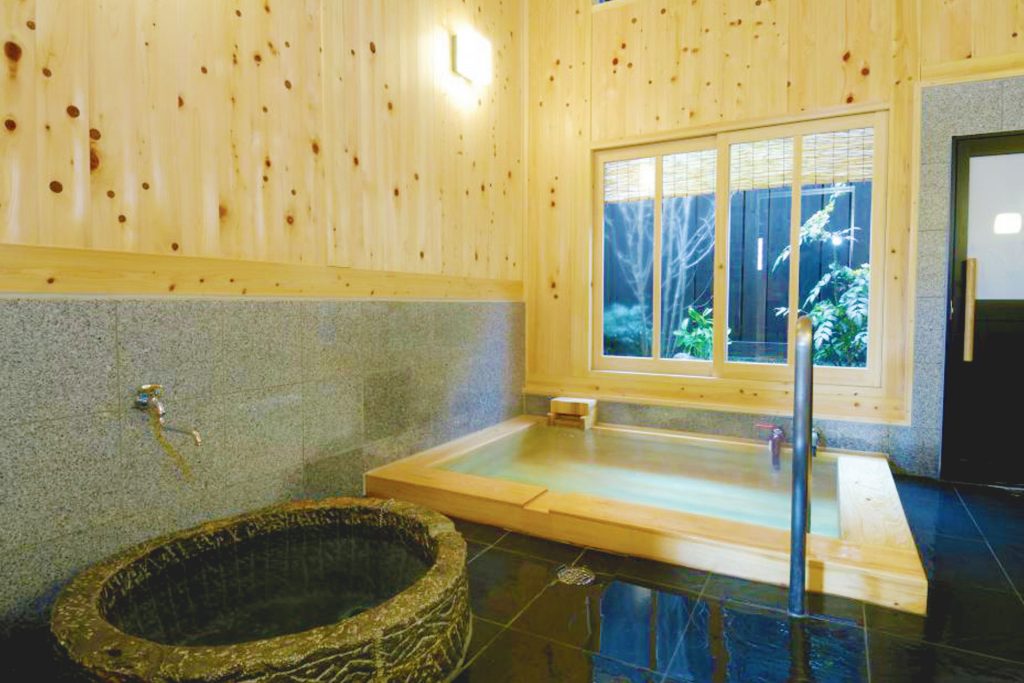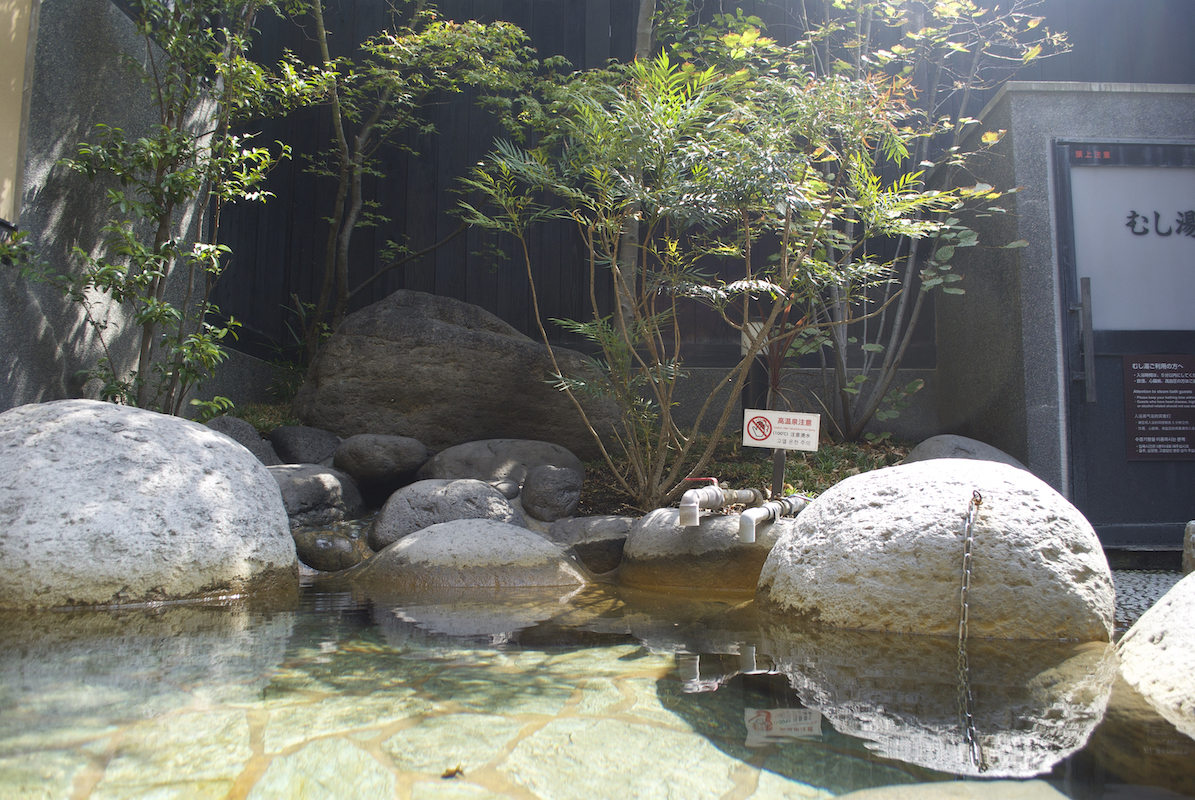 They have 10 beautiful family onsen of varying sizes and characteristics, which determine the price of the room. These include open-air baths, hinoki wooden baths, and so on. The open-air baths provide visitors a spectacular view and the water of the indoor baths is replaced with fresh onsen water for each guest.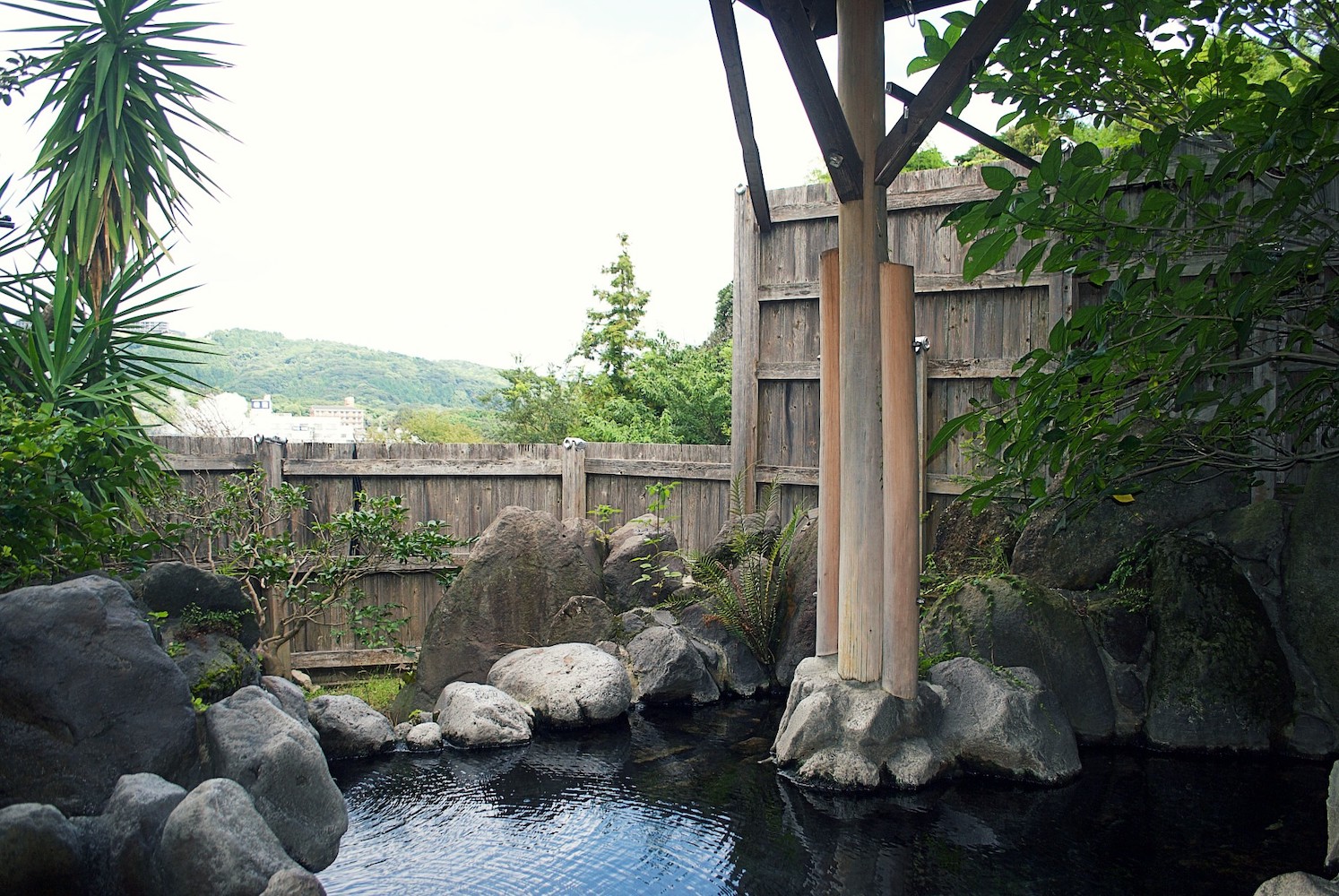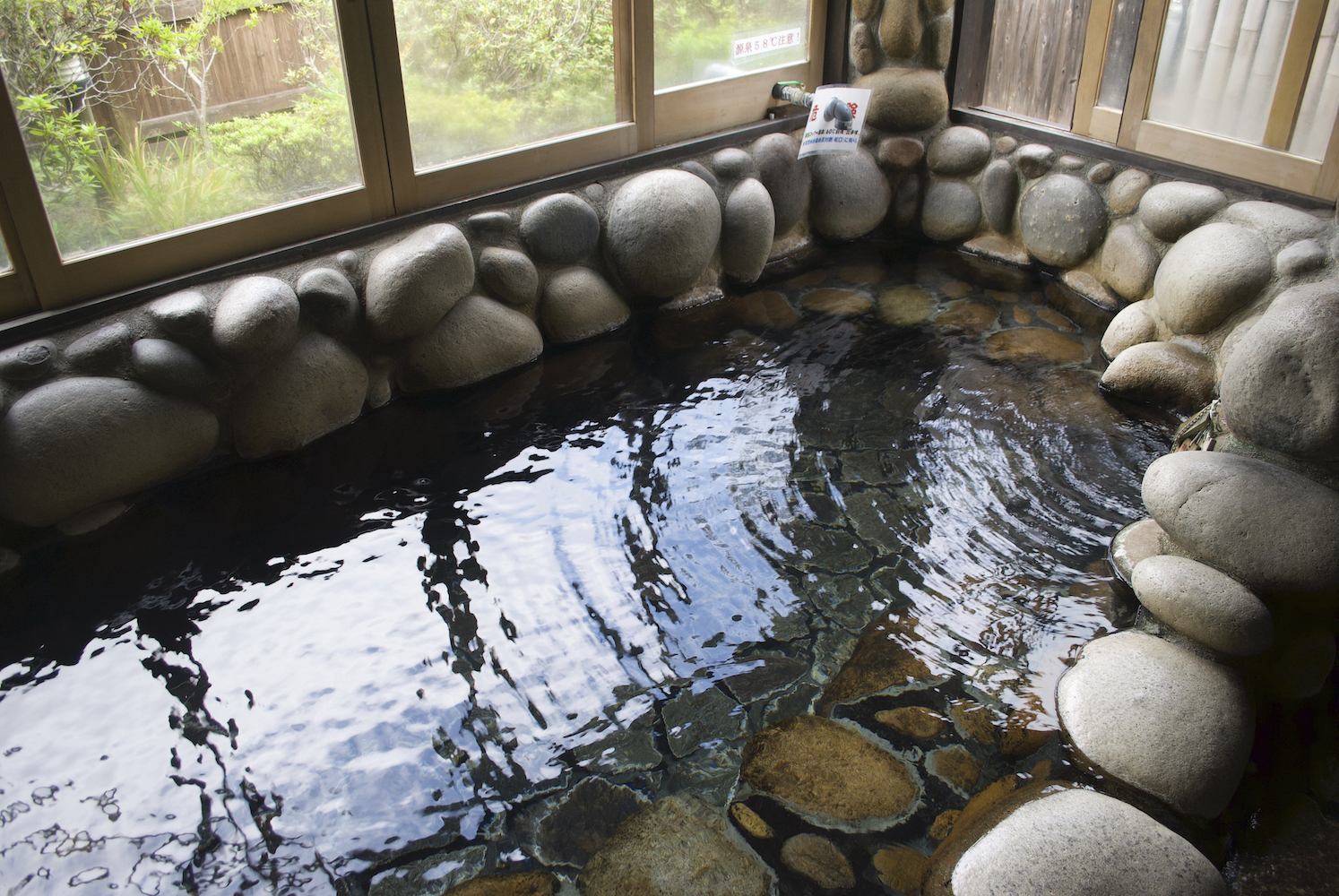 Here are just some of the private baths Beppu has to offer. For more recommendations check out our article, "Top 10 Private Onsen In Beppu. Relax! No One Can See You!" here.
How Much Is A Private Onsen?
Each establishment has its own pricing system, but generally, you can expect private onsen costs to run between 1500 to 3000 yen per hour. However, at some special onsen in Beppu, the onsen can be as cheap as the price of a coffee, such as at Sabo Takasaki, or even free at secret onsen, such as Hebin Yu. Beppu is home to some of the most affordable private onsen in Japan.
How To Book Private Onsen
Some places allow guests to reserve baths over the phone. Other places run on a first come first serve basis, however, so you will need to make the inquiry in person to use the private bath.

Depending on the onsen, you may have to choose from a selection of different baths. Some hot spring facilities have handy monitors where you can check the pictures and prices of the different baths and make your selection by pressing the touch screen.
Other locations might not have this convenience, so you may need to use your Japanese skills to get by. Here we will provide you with some useful vocabulary and phrases to make it through!

Useful Onsen Phrases In Japanese
"Kazoku buro ni hairitai desu." I want to enter the private (family) bath.
"roten buro" outdoor bath
"uchi buro" indoor bath
Many Japanese working in onsen facilities, especially in Beppu, have experience with foreign guests, so if push comes to shove, try using simple English words to get your meaning across.
How To Use Private Onsen
Again, each facility has its own rules and system. At places like Hyotan and Okata No Yu, the staff will hand you a coin to insert into a machine that will fill the bath with new onsen water. At other places, the staff will hand you a wooden tag to hang on the door to let others know the bath is occupied, and lead you to the room.

From there, you just prepare as you would for any other hot spring. Wash your body thoroughly before entering and make sure that the towel doesn't enter the hot spring water!

For more information on how to use onsen, use our guide here: "How To Take Onsen (Hot Springs) In Japan".
What Beppu's Private Onsen Guests Say
The Fresh Onsen!
Kyung Tae Kim from Korea says, "I visited a private onsen, or what the Japanese call "kazoku buro" as there's no such place in Korea.
Hyotan's baths are filled with new onsen water every time. I found it interesting, special, and clean and loved it.
Next time, I will come back again with my son."

Time Flies In Private Onsen!
"This place has not only an open-air bath and steam bath but a variety of onsen that we really enjoyed! It was the first time using a private onsen. We could spend a relaxing and satisfying time while seeing the beautiful nature. The best part is that you won't be separated from your family or partner in a private onsen," according to Haruhi & Milo from Switzerland.

According to its guests, Beppu is home to some of the best onsen for families and couples alike.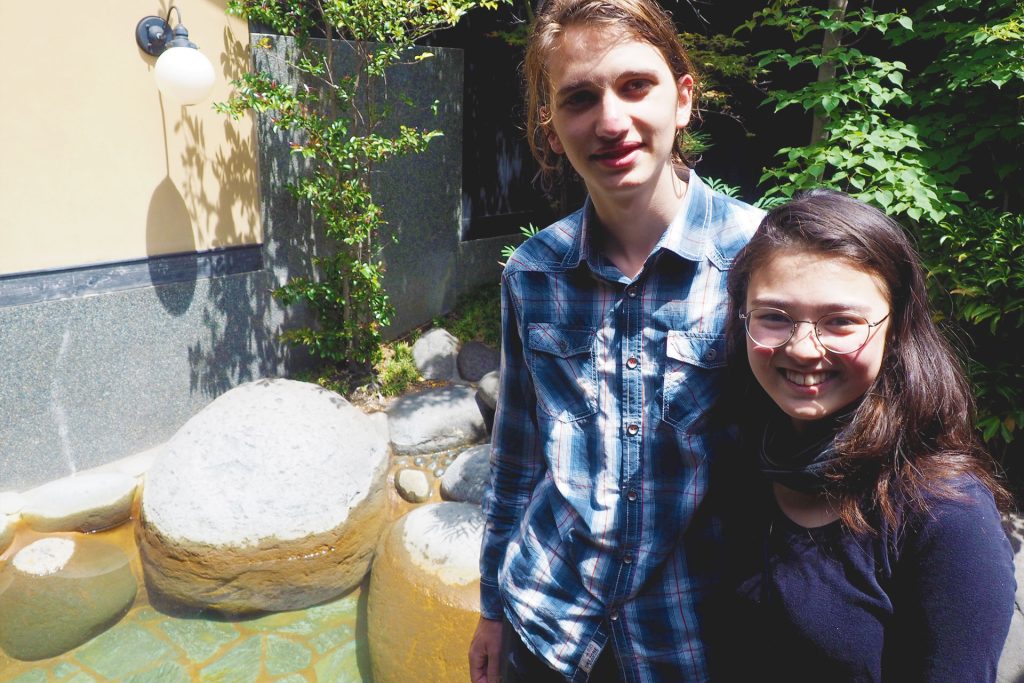 By the way, you can find Beppu hotels with private onsen here!
More than just family baths, there are many kinds of hot springs in Beppu! Click here to learn more about this onsen capital just a train ride away from Fukuoka.

Recommended hot springs and other attractions can be found by clicking the buttons below, so please have a look!
How to get to Beppu Onsen where these private hot springs are located.
EnjoyOnsen