There are various types of "onsen" (hot springs) in Japan. Among them is the very unusual and unique "sunayu," found in the town of Beppu, which we'll now introduce!
What is Sunayu?
The word "sunayu" translates to "sand bath", and describes the somewhat unusual (even for Japanese people!) hot spring in which you are covered in sand which has been heated and washed in hot spring water. As the sand is washed consistently, it is very clean. A picture of you immersed in Sunayu is sure to have a big impact! Imagine showing it to your friends and family when talking about your experiences in Japan.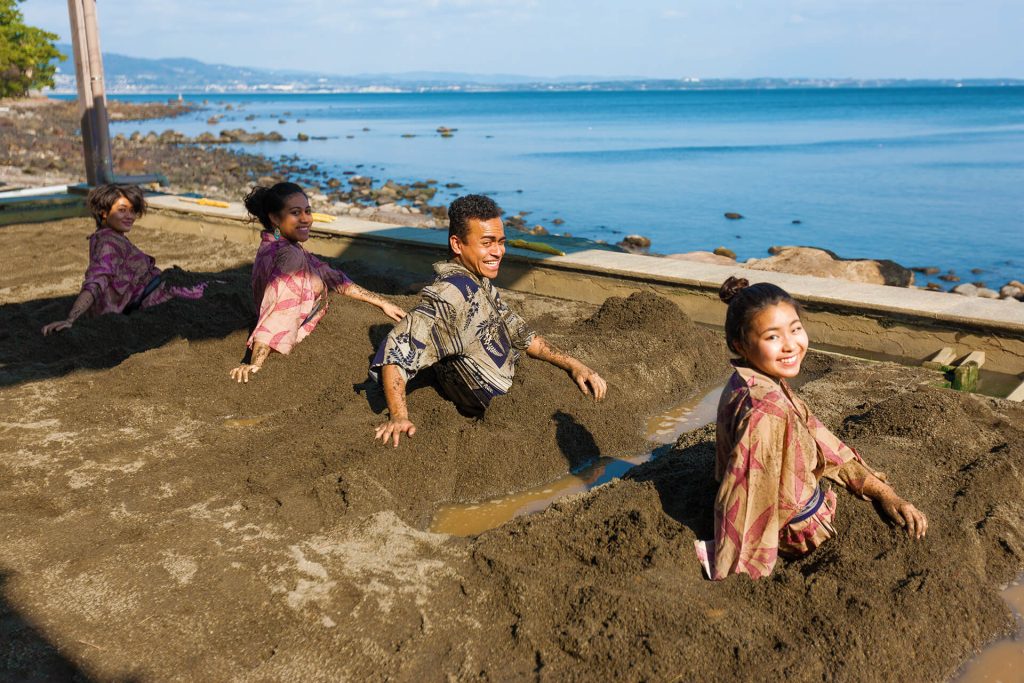 How to enjoy Sunayu
When enjoying Sunayu, you use a special private yukata, used just for Sunayu. After getting changed, you lay straight upon sand, and simply relax.
Whilst you are laying down, the staff cover your entire body in sand with the exception of the face, and then allow you to enjoy for 10 minutes, during which your body will slowly radiate heat from your core, allowing you to truly relax.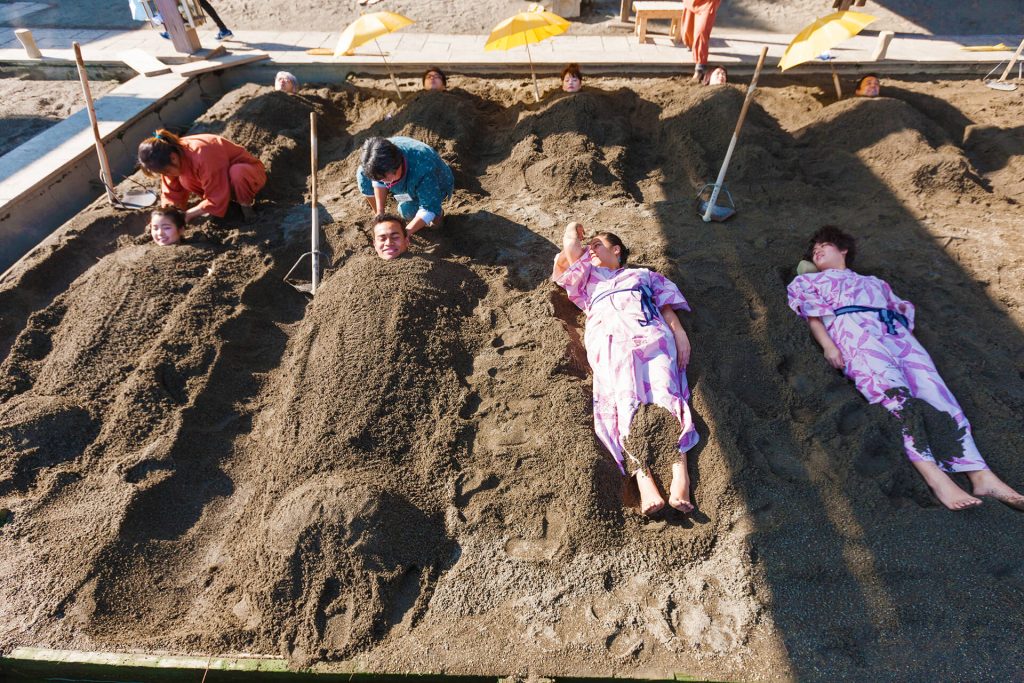 Where you can enjoy the sand bath
1. Beppu Kaihin Sunayu
Beppu Kaihin Sunayu is an outdoor hot spring that can accommodate groups of up to 10 people together at once. It is recommended to go there in the summer as the scenery is particularly beautiful at that time of the year, and because Beppu Kaihin Sunayu is near the sea, you can even come across crabs. Although it is outdoors, there is an extendable roof so you can take bath even in the rainy weather.
2. Hyotan Onsen
At Hyotan Onsen you can enjoy not only Sunayu but a wide variety of other hot springs as well. There are outdoor baths, rock baths, and even waterfall like baths in which striking hot water flows from above, which are Hyotan's particular specialties.
3. Takegawara Onsen
Takegawara Onsen is a beautiful traditional hot spring reminiscent of the traditional inns and temples of old. Takegawara Onsen is a key part of its local area, and there are normal bathing hot springs as well as Sunayu options available.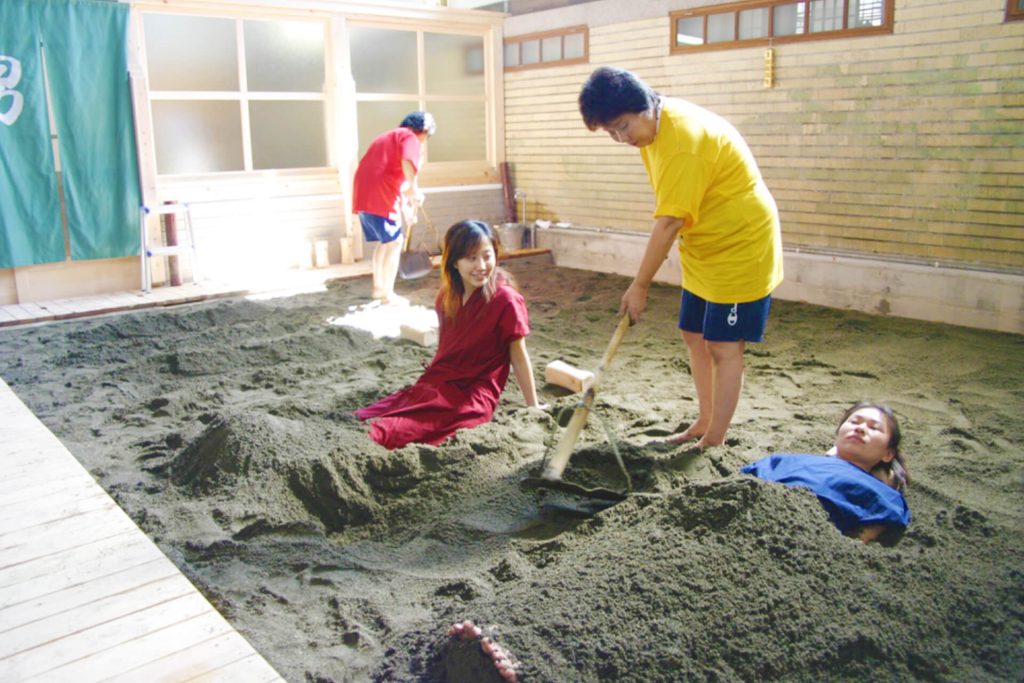 There are many more types of Japanese onsen beyond Sunayu!
Recommended hot springs and other attractions can be found by clicking the buttons below, so please have a look!
EnjoyOnsen