Hello to all travelers who are interested in Beppu and onsen!
This time, I interviewed Inazumi-san who is working for a tourist information center in Beppu Station and she told me about Beppu's attractiveness and the way of omotenashi or Japanese hospitality. After reading this interview, you may want to come to Beppu not just for onsen but for her!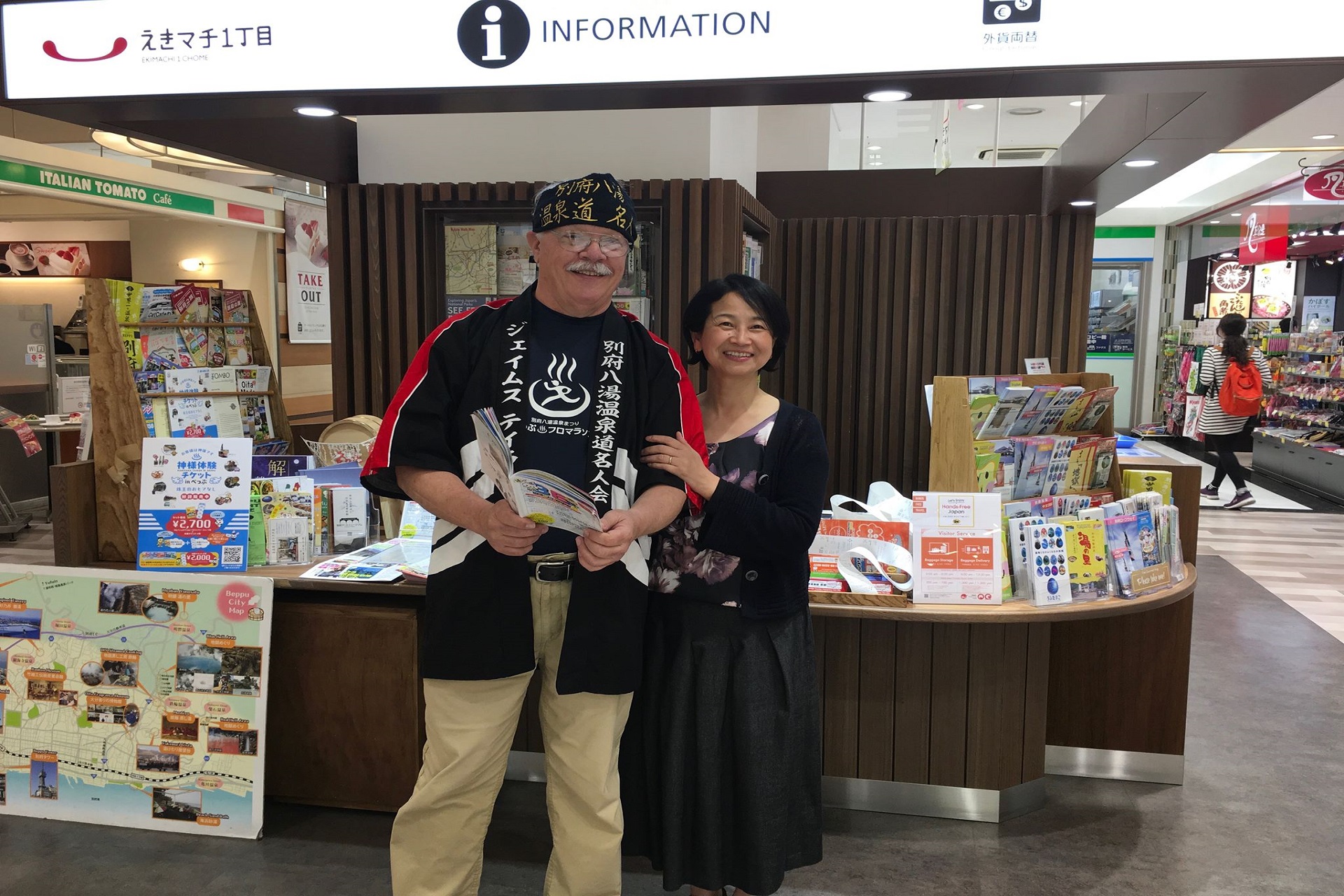 What is Inazumi-san like?
She was born and grew up in Oita. She has loved Beppu ever since she can remember. She kept visiting Beppu frequently when she was a high school student and saved her pocket money to buy many bamboo products.
Afterwards, she worked as an English teacher in Oita City. In 2002, she found out there was recruitment for tourist information volunteers in the newspaper. Since then, she has worked for "17 YEARS" helping foreign travelers in Beppu.
The greatest care in the tourist information center
She has always put herself in the shoes of tourists during her 17 years of working at the tourist information center. She thought they would be happy if she spoke their native language and she started to study Chinese and Korean. Now she is using these languages as well.
She believes it is more important to stand in their place and let them enjoy Beppu than worrying about her profit.
She also believes she needs to know about this town and have experience when she gives recommendation about places in Beppu. Just giving the information based on the internet is something that Google can do. The tourist information center needs to be a place that has people who can recommend the wonderful things this town has to offer. She made a guidebook for Beppu which is called "BE@BEPPU" with those feelings in mind. She would be very happy if you can find your own favorite places through this guidebook.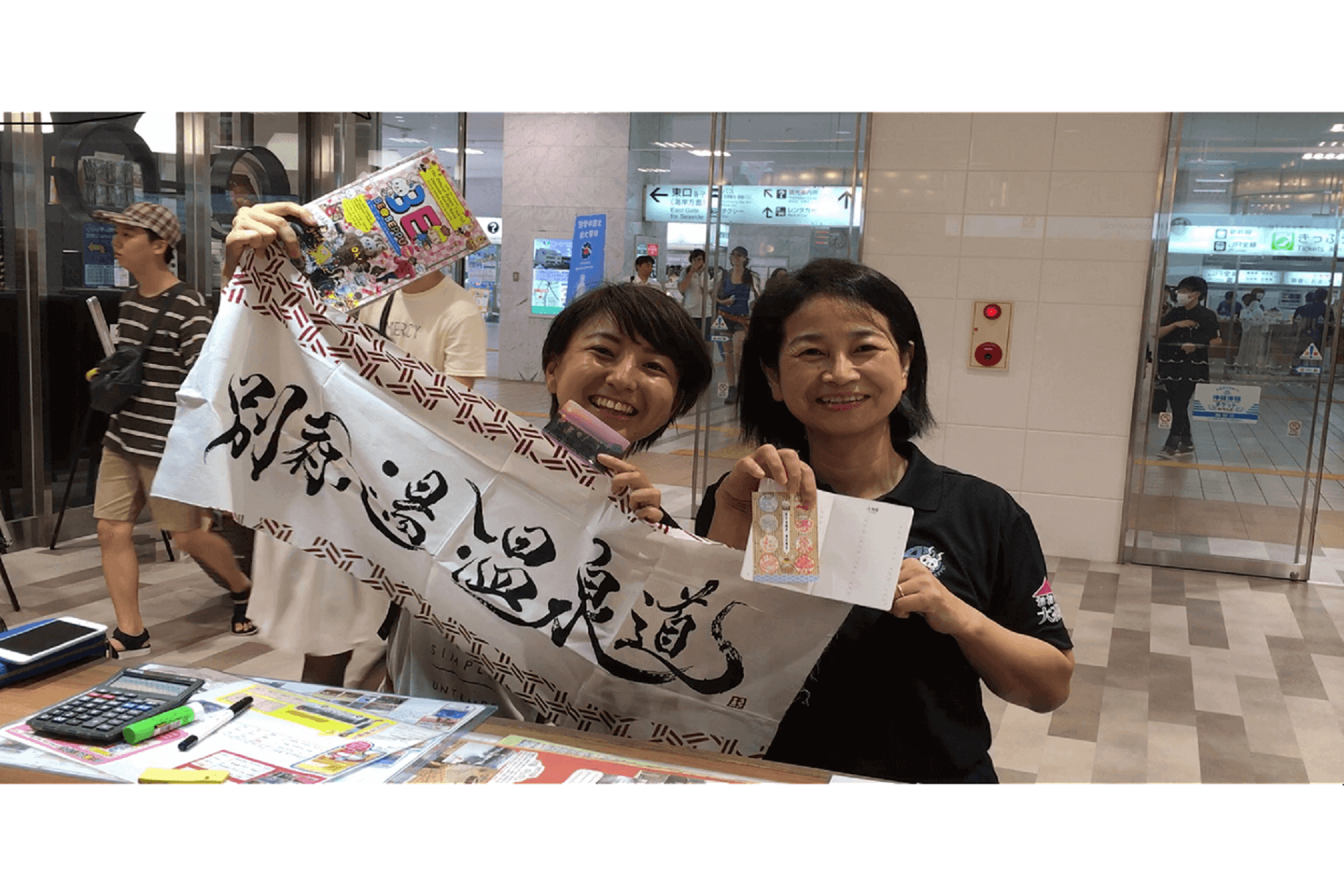 Recommended ways to spend time in Beppu by Inazumi-san.
She wants you to enjoy onsen by with all five senses!
Sight, touch, hearing, smell, and taste!
There are plenty of kinds of onsen and there are many ways to enjoy onsen as well. Please feel Beppu through all five senses.
The recommended route of the trip is …
Tsukahara onsen → Myouban area → Kannawa area → Beppu station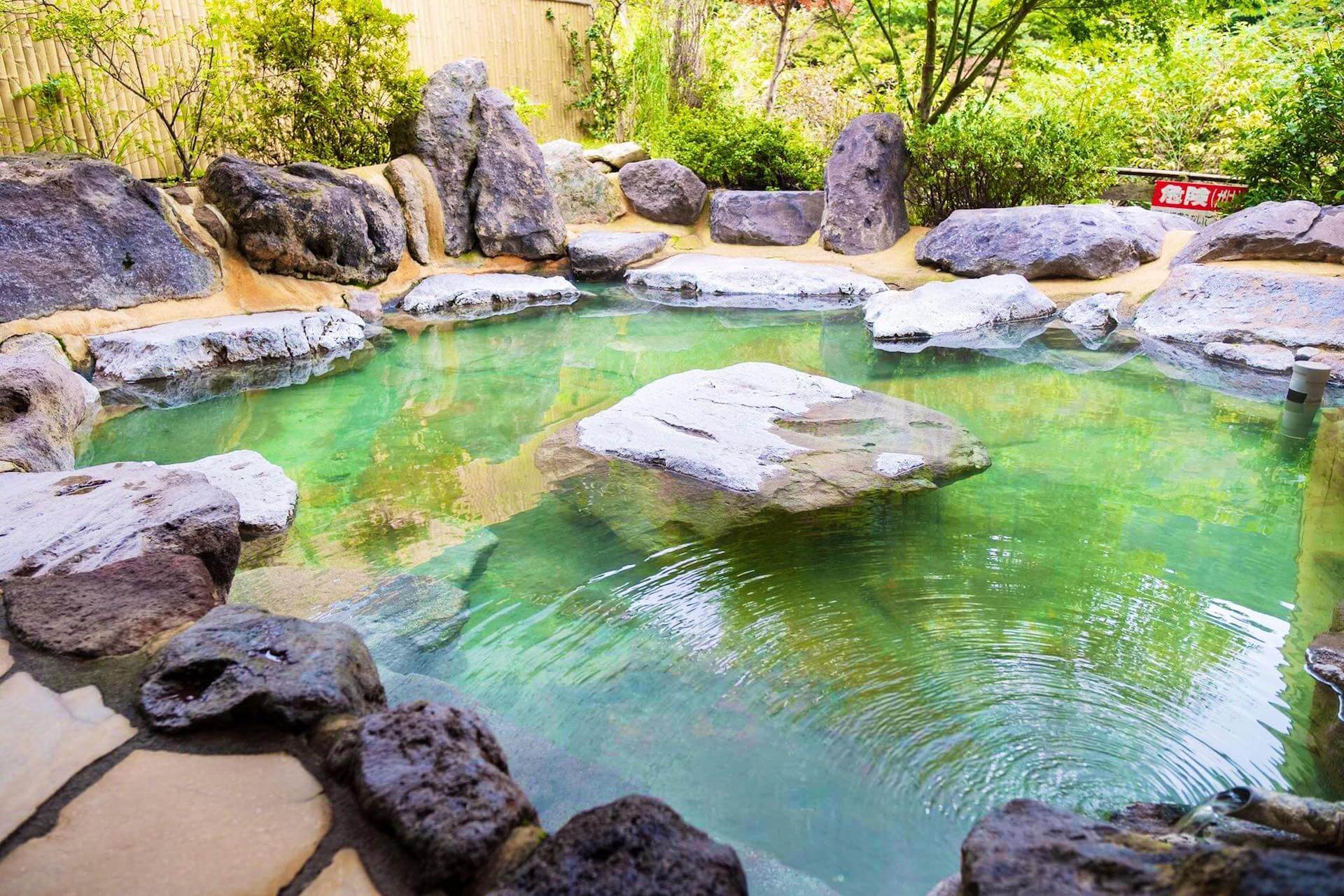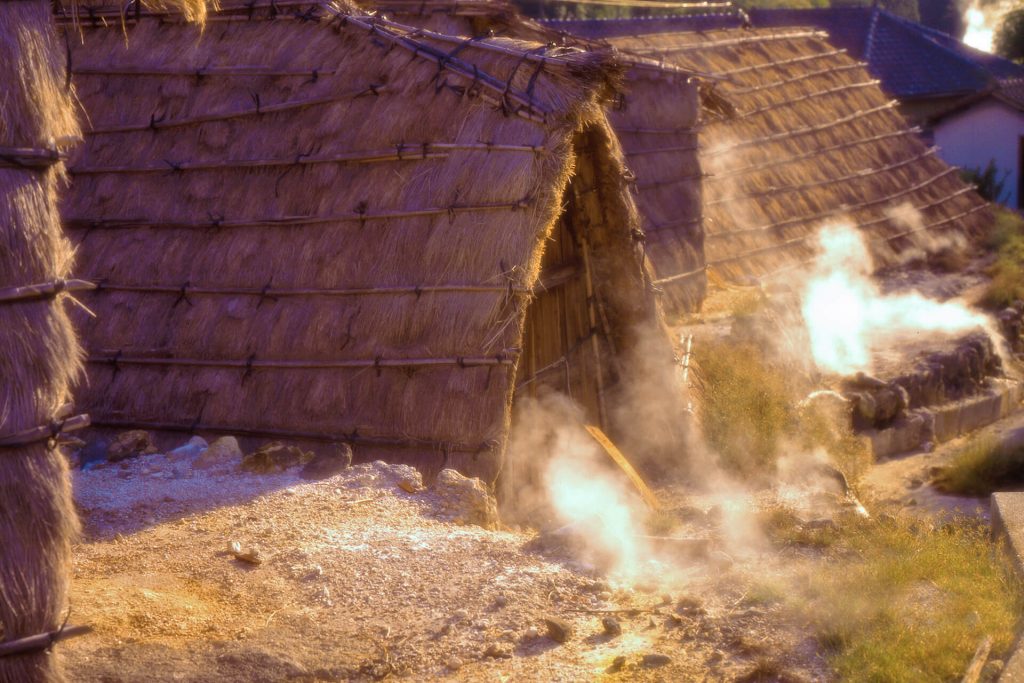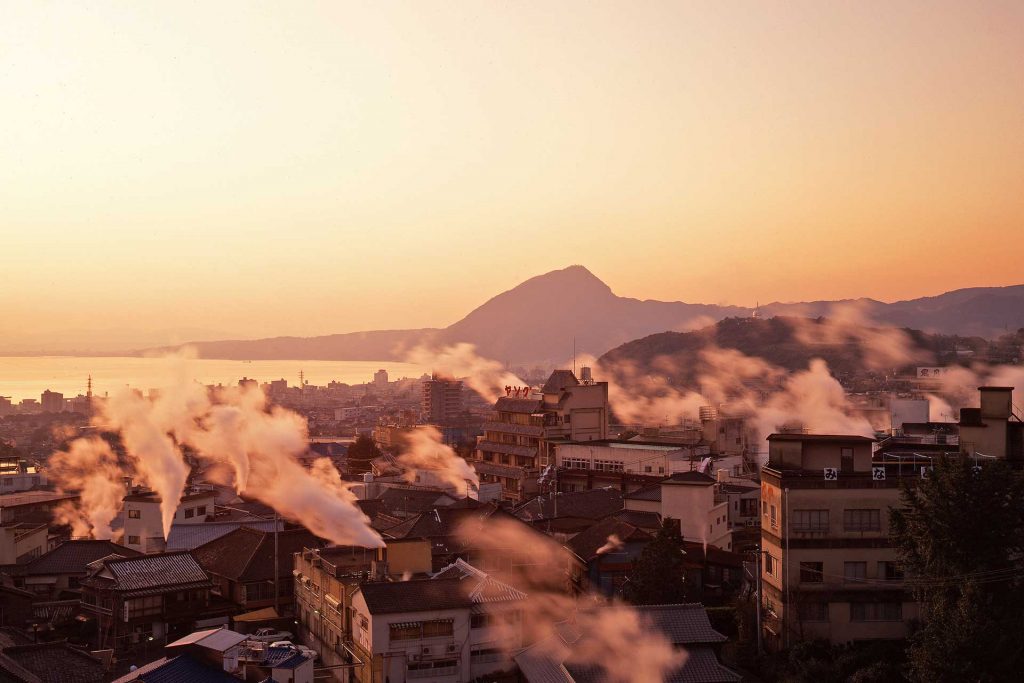 She would recommend going down the mountain from the top. Tsukahara Onsen has a powerful crater and you'll be able to feel nature. In the Myouban and Kannawa areas, you can enjoy walking around and eating. Please enjoy the view of onsen steam and Okamotoya's pudding which is made using onsen.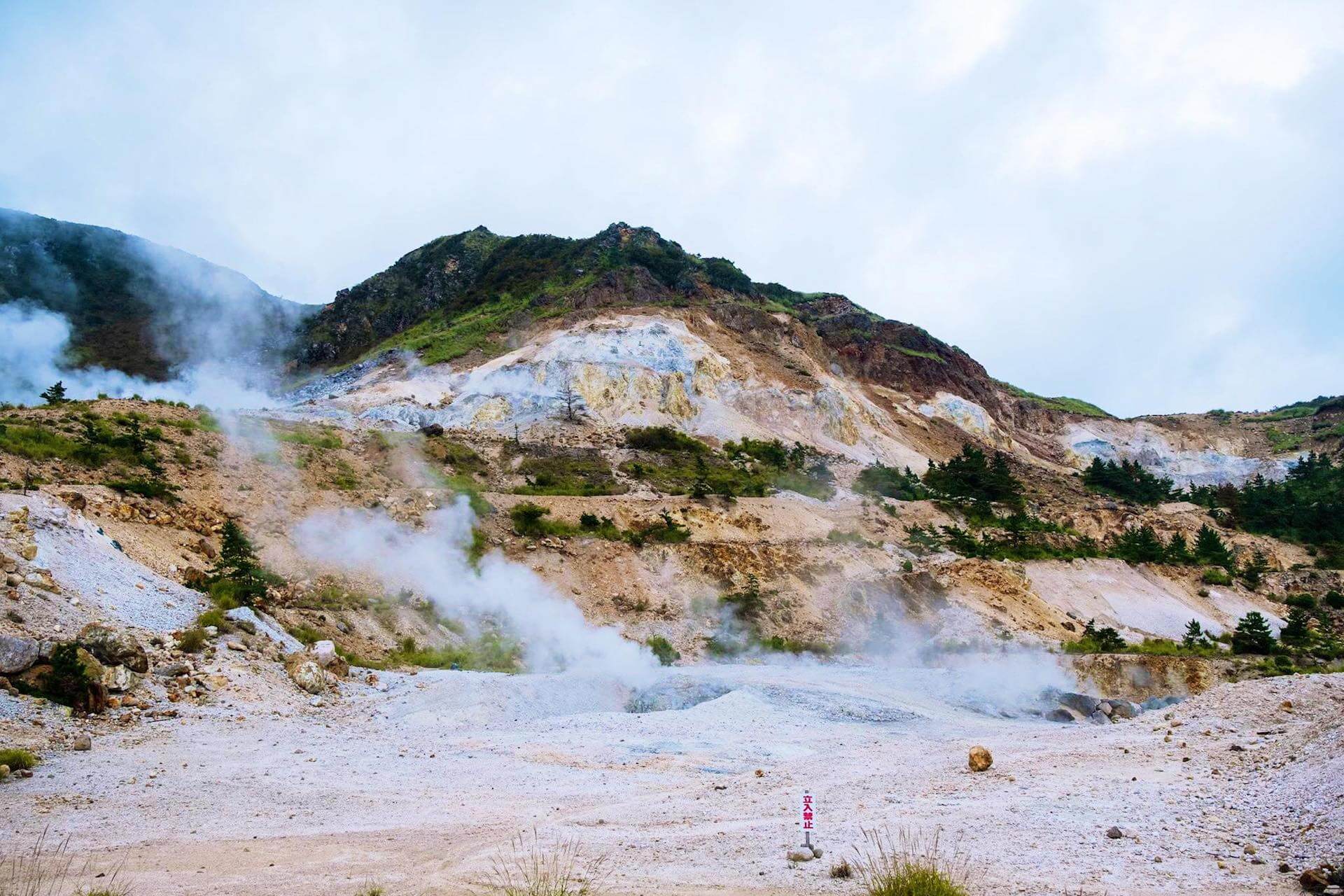 She personally likes the onsen in Myouban area because she can really feel THE NATURE in it. It's different from the city ones where everything is put in order. But there you can enjoy the nature such as yunohana.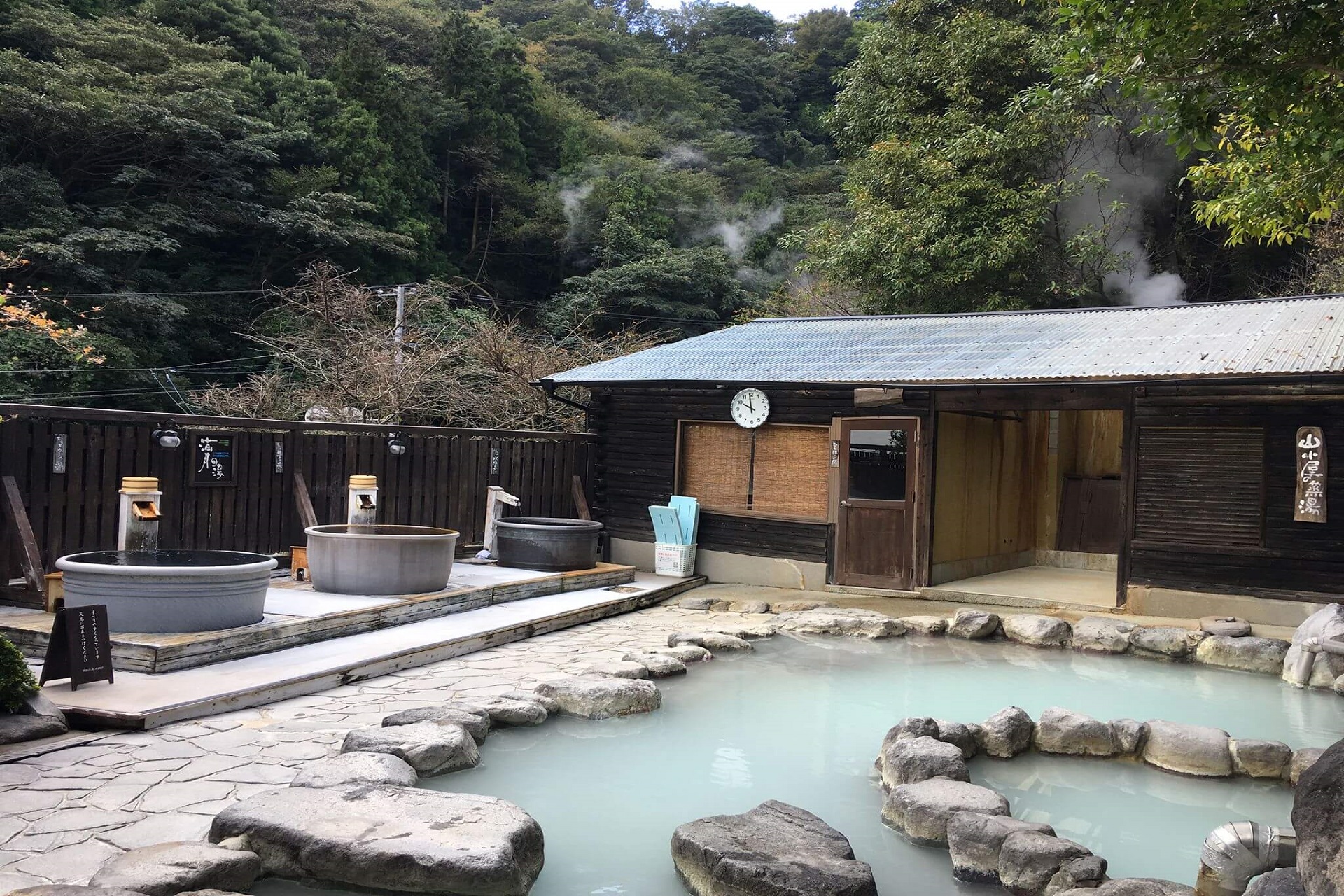 A message to people who are coming to Beppu.
She thinks the tourist information center in Beppu is the best tourist information center in the world! It is not because we are some kind of professionals or a perfect tourist information center. It is because we would like to be the mother and father of your travels and care and worry about your journey. However, it's not to bother you. We want you to enjoy Beppu from the bottom of our hearts.
When you come to Beppu, feel free to visit our tourist information center! Let's enjoy Beppu together!
How to get to Beppu Onsen.
Recommended hot springs and other attractions can be found by clicking the buttons below, so please have a look!
EnjoyOnsen