Around the world, every culture loves a nice relaxing spa day! For example, Russians and Japanese have their approaches to taking a bath and developed unique traditions and bathing rituals. The bathing concepts are drastically different in these countries. As a Russian who lived in Japan for over ten years and had the chance to experience both the Russian way of bathing in banya and had many chances to relax in an authentic Japanese onsen, I find it even more intriguing to compare how people do it on different parts of our planet. In this article, I'd like to look at the differences between Japanese and Russian bathhouses and talk about the variety of bathing concepts that are integral to each culture.
What to expect from a Japanese Traditional Onsen
Japan's bathing customs go back thousands of years as the country boasts over 25,000 natural hot springs. There are two types of traditional Japanese bathhouses. Sento refers to a casual public bathhouse with a variety of baths and can be found almost anywhere in any Japanese city. Onsen, on the other hand, features water that comes from an actual hot spring. Onsen are located mostly in the mountainous areas close to volcanoes, for example the city of Beppu and its surroundings. The temperature of water in onsen should not be less than 25 degrees Celsius. And proper onsen water must have at least one out of 19 different types of components. Soaking in the hot spring is a sensual ritual for every Japanese that usually takes place in the evening before dinner.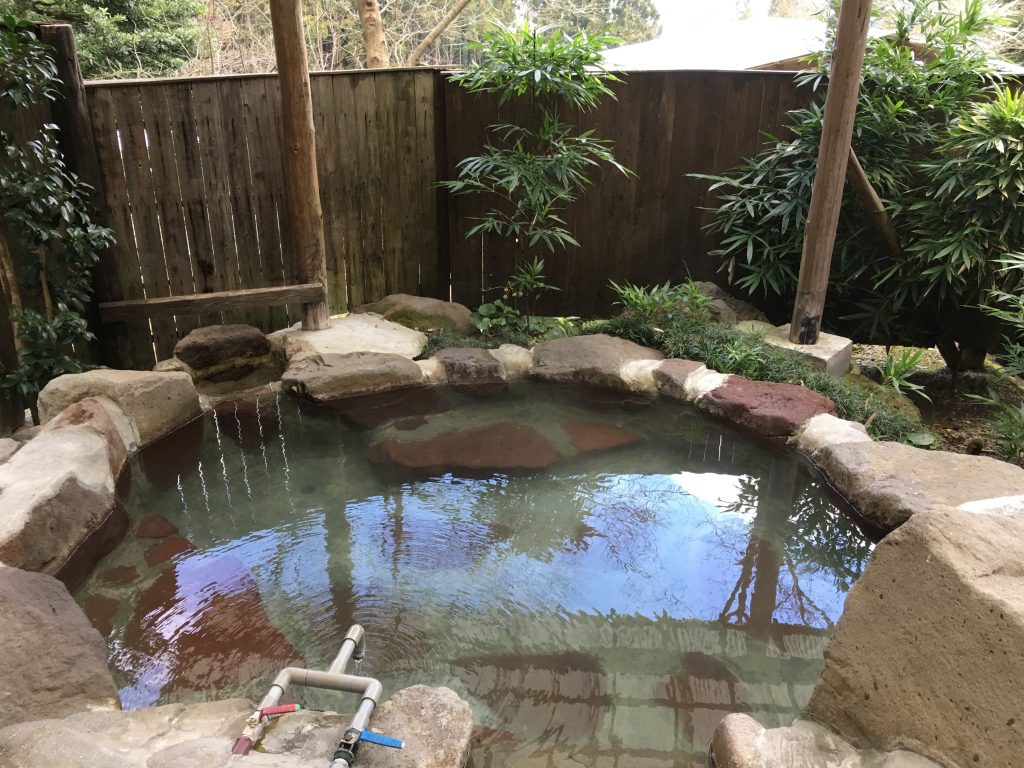 Both in onsen and sento, people bathe naked, with men and women in separate rooms. Sometimes, they change the bathing chambers for men and women depending on the day or hour to let people experience another side. Mixed hot spring facilities are also popular in Japan and especially in Beppu. In many of these types of places, you should wear a swimsuit though. Please find more information about mixed onsen in Beppu here.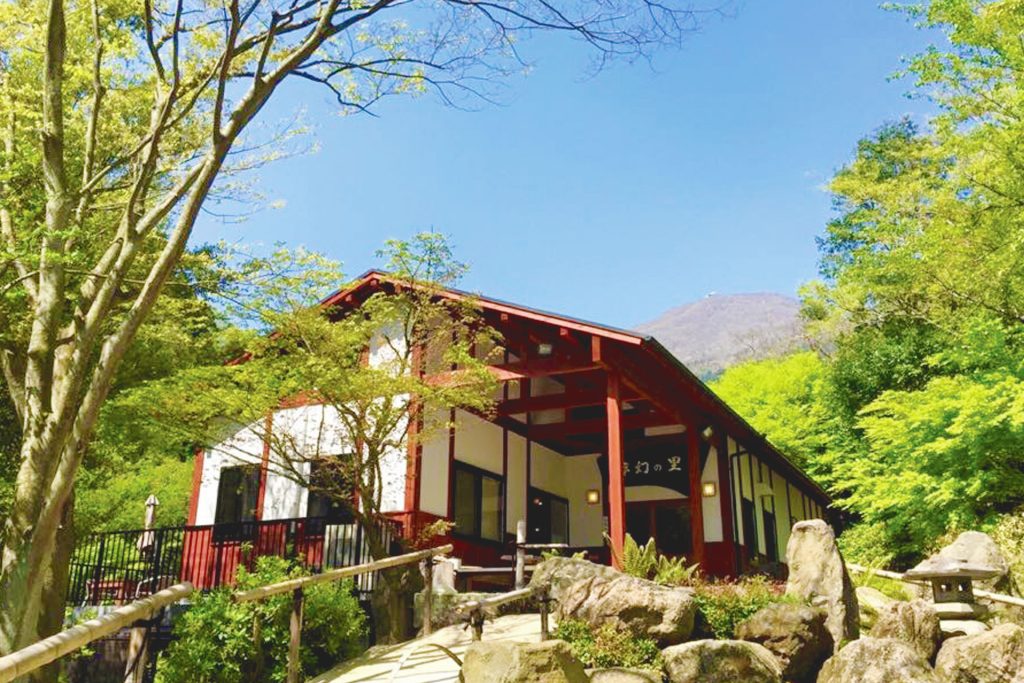 (pictured above: Mugennosato Shunkashuutou)
Before entering a public bathhouse in Japan, you should note that you need to be considerate to the other customers around you and follow simple manners like not being drunk, no splashing or bringing soap to the tub, etc. Unfortunately, in many public bathhouses in Japan, you cannot show tattoos. Alternatively, you can enjoy private onsen or stay in a traditional Japanese ryokan (inn) that features private tubs right in the room. Find out more about these facilities in Beppu from here or here.
When you enter a public bath in Japan you will often see a locker room where you need to take your clothes off and keep the towels and amenities that you brought. The next step will be "Kakeyu." It refers to cleansing your body with hot water before even entering the water in the hot spring or public bath. In many facilities, after the locker room, you will enter a showering area with small stools as Japanese usually take a shower sitting. Note that your small towel should not get in contact with water and the big one stays in the locker room. Here you can use your shampoo and soap, but in many places, they offer it for free, unlike towels that you often need to buy or rent.
Only after you cleaned and prepared your body temperature in the shower you can enter the main area with the tubs. Then, it's time to soak and relax in the warm waters of the tub. My favorite types are those outside, as you can also admire a nice view and experience different weather in different seasons. But in many sento, you will also notice nice traditional paintings on the walls that can bring this view inside the bathhouse. In Japan, there is even a special profession of painters that work only in the bathhouses.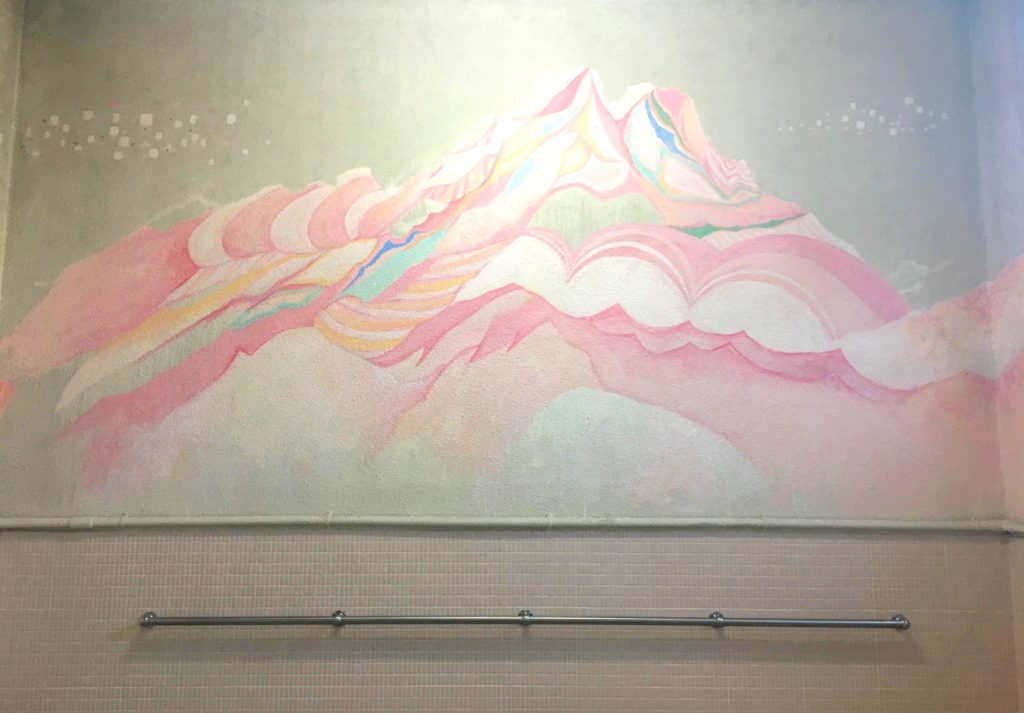 Japanese bathing is not only about hygiene. People come here to relax and socialize. Of course, it is not in every facility you can sip beer or sake right in the tub, but it is also possible in the private onsen. Most Japanese onsen and sento have special recreational areas before the locker rooms where everyone can stay, get a drink at the vending machine, and enjoy with the company of friends and family.
When you are at Russian Banya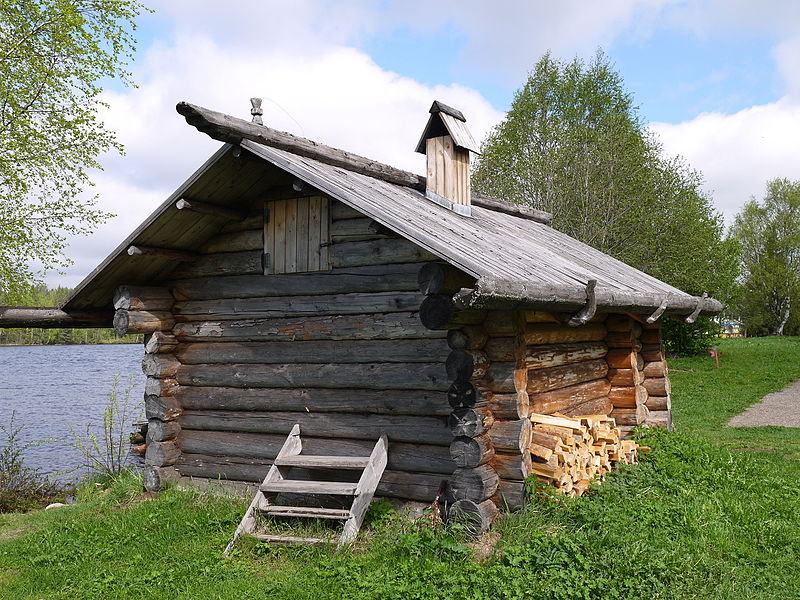 photo by Janelop
Similar to Japanese bathhouses, a Russian banya is a place for keeping your body in good hygiene and relaxing with friends and family. In Russia, many traditional small households have a special house for bathing, usually located on a river or by a lake. These houses are called banya. However, even in the big cities, you can experience a traditional Russian bathhouse on a larger scale.
(pictured above: Sanduny Bath in Moscow)
What makes a Russian bath different from onsen, hammam, or sauna is special attention to the quality of steam; by throwing water on stones heated to extreme temperatures behind metal or wooden doors in the steam room (parilka), they create steam droplets of exceptionally small size. When you visit a traditional public banya, you will see people who volunteer to make the steam. Sometimes they may put additives like horseradish or some essential oils into the water that they drop on stones. This makes the bathing experience even more exciting.
photo by Sardornt
Banya has the same levels of humidity as the air outside: about 60%. And the temperatures usually do not exceed 80 degrees Celsius. It can become very hot inside when the temperature is at its peak. In the shower room before the steam room, you can use soap and shampoo that you usually bring with you to wash before entering the steamer.
And don't forget to take a towel with you to the steam room because the surfaces in the steam room are very hot. A felted cap is a traditional steaming accessory in Russia and I strongly suggest you use it inside so as not to overheat your head. You can buy or rent amenities and towels in the banya; however, don't forget to bring slippers, because unlike in Japanese bathhouses, you need to wear something on your feet here.
Also, you may notice many people using famous Russian venik – a leafy, fragrant bundle of birch or oak twigs used to gently beat and massage fellow bathers. Don't hesitate when someone offers to massage you with it even if it sounds weird; it's very good for heart and blood circulation.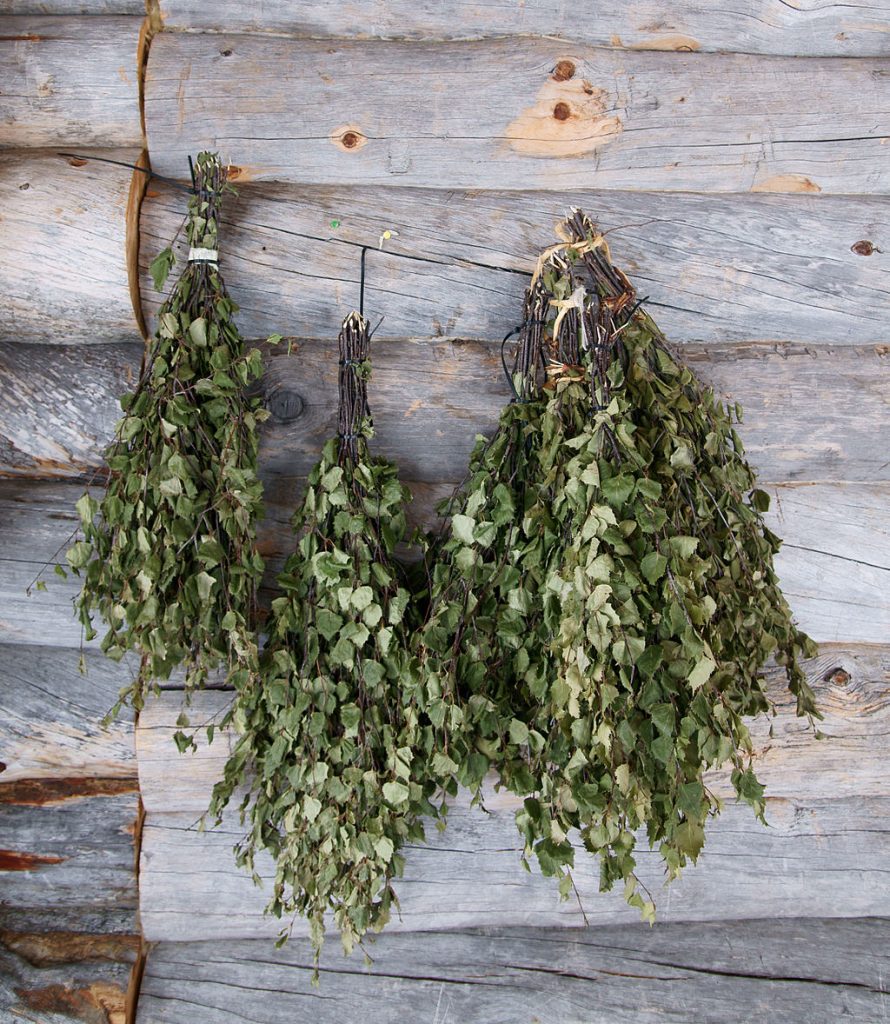 photo by kallerna
When you are hot enough with the steam, dive into a river or lake or a pool with extremely cold water, because banya is about temperature contrast. In winter, people even jump in snowdrifts nearby the bathhouse in the village.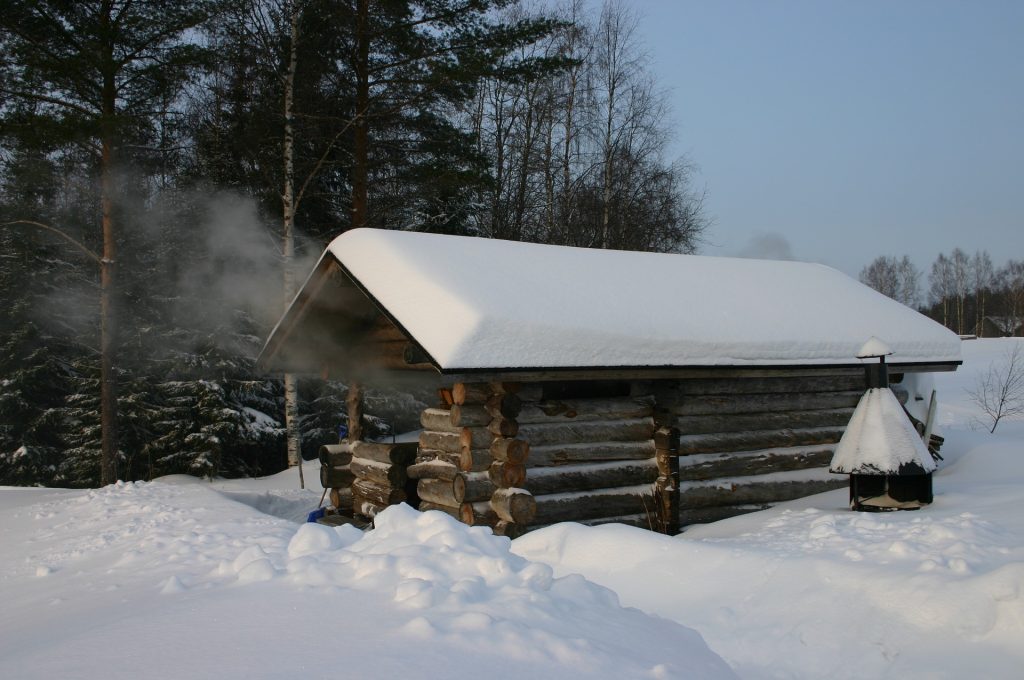 As in Japanese bathhouses, in Russia, people bathe in banya naked. Private banya maybe mixed gender, but big public baths usually have separate steam and shower rooms for men and women. In big public banya, there is often a place where you can sit and relax with friends at a table. This area also has lockers. Many people bring their own beverages; hot tea is especially popular. However, many people prefer alcoholic beverages, especially beer with boiled crayfish, so luckily most bathhouses have a restaurant or bar where you can take breaks between steams as well. For an additional price, you can also rent a private room for your company.
If you visit Japan, you can't find a better place to enjoy hot springs than Beppu. And the friendly guides from Wander Compass Beppu will be happy to assist and help you to find a perfect bathing experience around town. And if you are planning to visit Russia, please don't hesitate to experience banya as well! But if you would like to go to a banya in Japan, unfortunately, there is only one place where you can try it. If you have time to travel to Fukuoka and visit a traditional Russian bathhouse in Japan, please take a look at this link. It would be a great opportunity as Fukuoka is a 2 hour train ride away from the onsen capital of the world, Beppu. If you visit Japan's southern island of Kyushu, you can experience the one and only steam bath, Mushiyu, in Beppu as well as enjoy the Russian banya.
Basic Info
Kannawa Mushiyu
*Due to the current coronavirus outbreak, this facility is closed until further notice.
OPEN:6:30-20:30
FEE:510 YEN
TATTOO:Allowed
WEBSITE: https://www.city.beppu.oita.jp/sisetu/shieionsen/detail11.html
PHONE: 0977-67-3880
How to get to Beppu, where Kannawa Mushiyu is located
Recommended hot springs and other attractions can be found by clicking the buttons below, so please have a look!