This time's we will introduce four hot springs which allow visitors to feel the awesome nature, such as the mountains and sea, of Beppu – the world's number one hot spring town.
The Roar of Waves and Sea Breeze Fills the Earth
In Beppu, there are a variety of hot springs which will challenge your general concept of a bath. The sand bath is one of them. Sweat gradually seeps out as you, buried in the sand warmed by many hot springs, look out over the ocen view. That sensation can be experienced at Beppu Kaihin Sunayu – Beppu Seaside Sand Bath.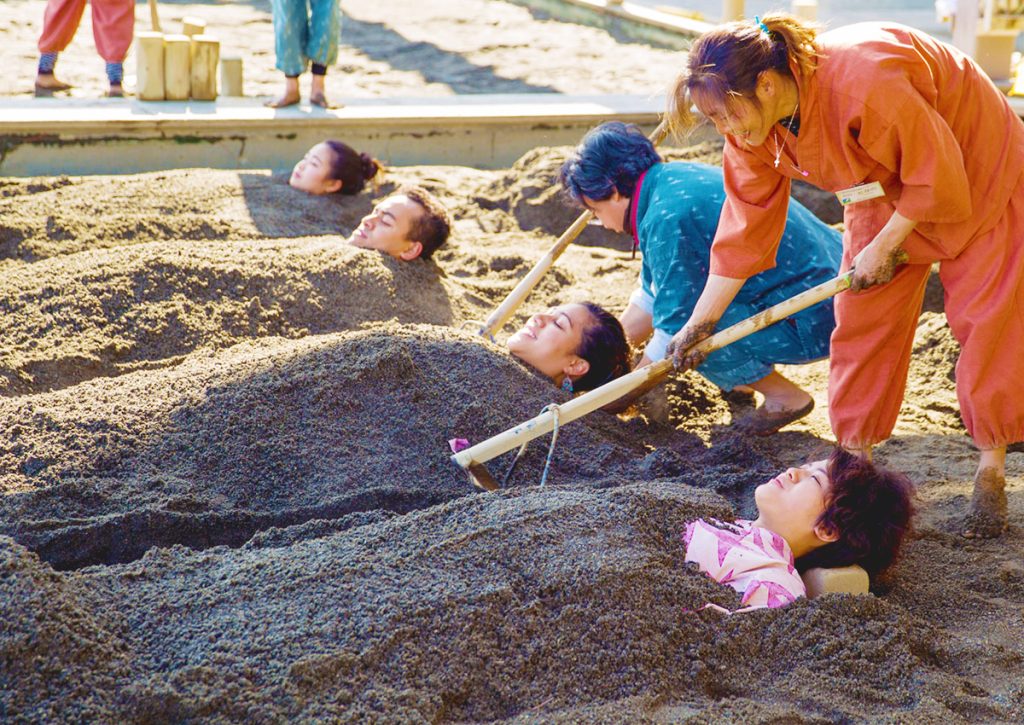 We are excited to tell you that this sand bath utilizes the natural sandy beach. While buried in pleasantly warm sand, you can listen to the ocean waves and feel the gentle sea breeze. You will feel as though you have become one with nature.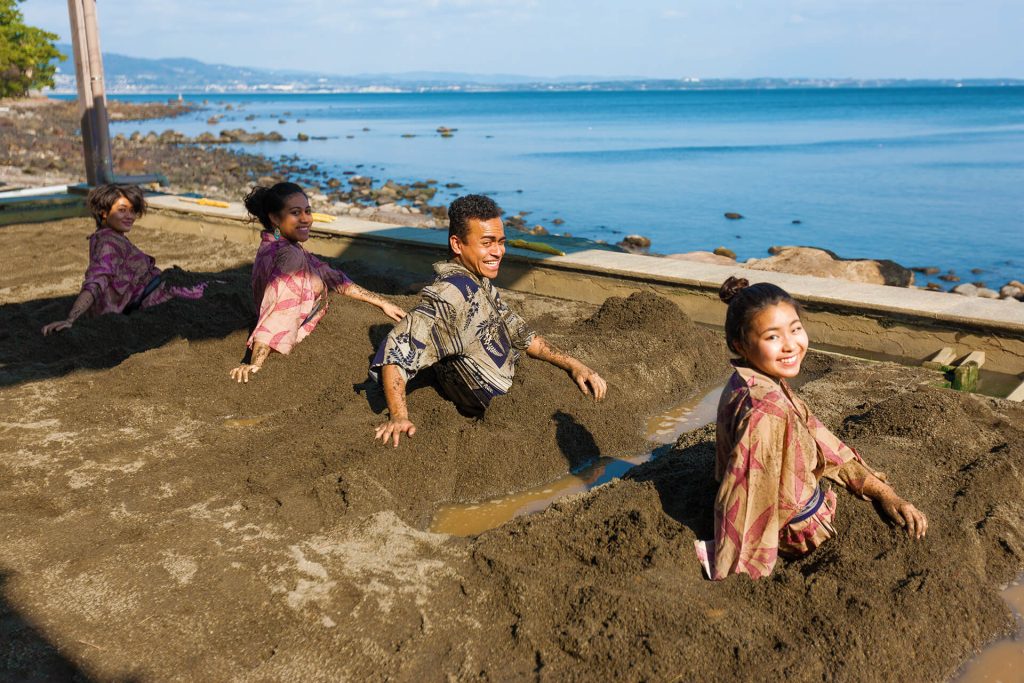 Nature's Blessing. Nature Pack Under the Blue Sky.
No matter where you go in Japan, you will not find such a hot spring. This hot spring we speak of is Beppu Onsen Hoyoland – Beppu Recuperation Land. There are three major characteristics: A natural mud bath, an open air bath, and a co-ed bath. Even though it's a co-ed bath, only some parts are true to the label, namely the open air bath here.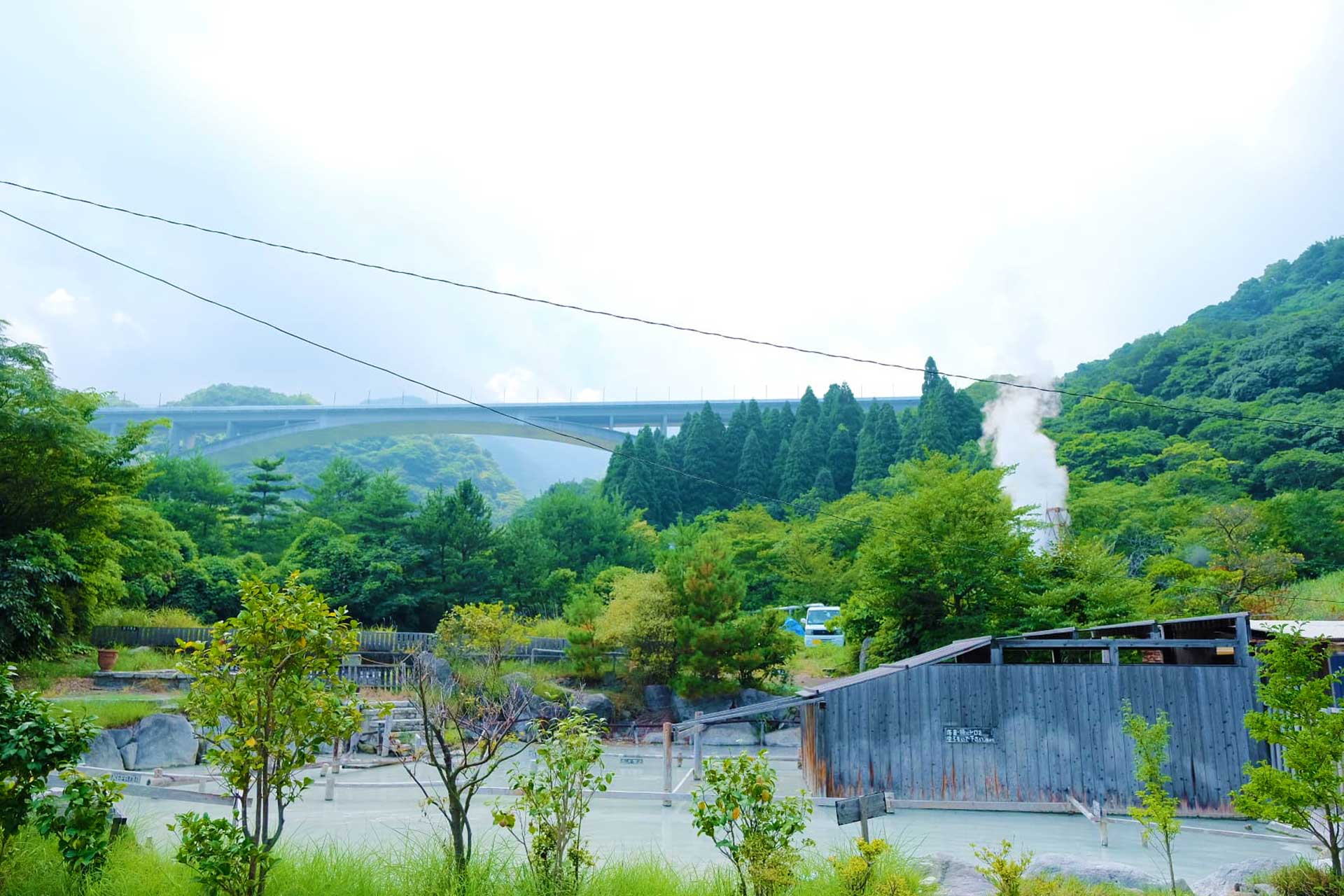 While the indoor bath is also enjoyable, if you like nature, while enjoying the mountain air and scenery, we recommend relaxing in the spacious open air bath. Although it is co-ed, the men's and women's section is properly divided by bamboo poles. Thus, women can come and go as they through a corner of the bath while submerged in murky waters. There is no need to worry about nudity!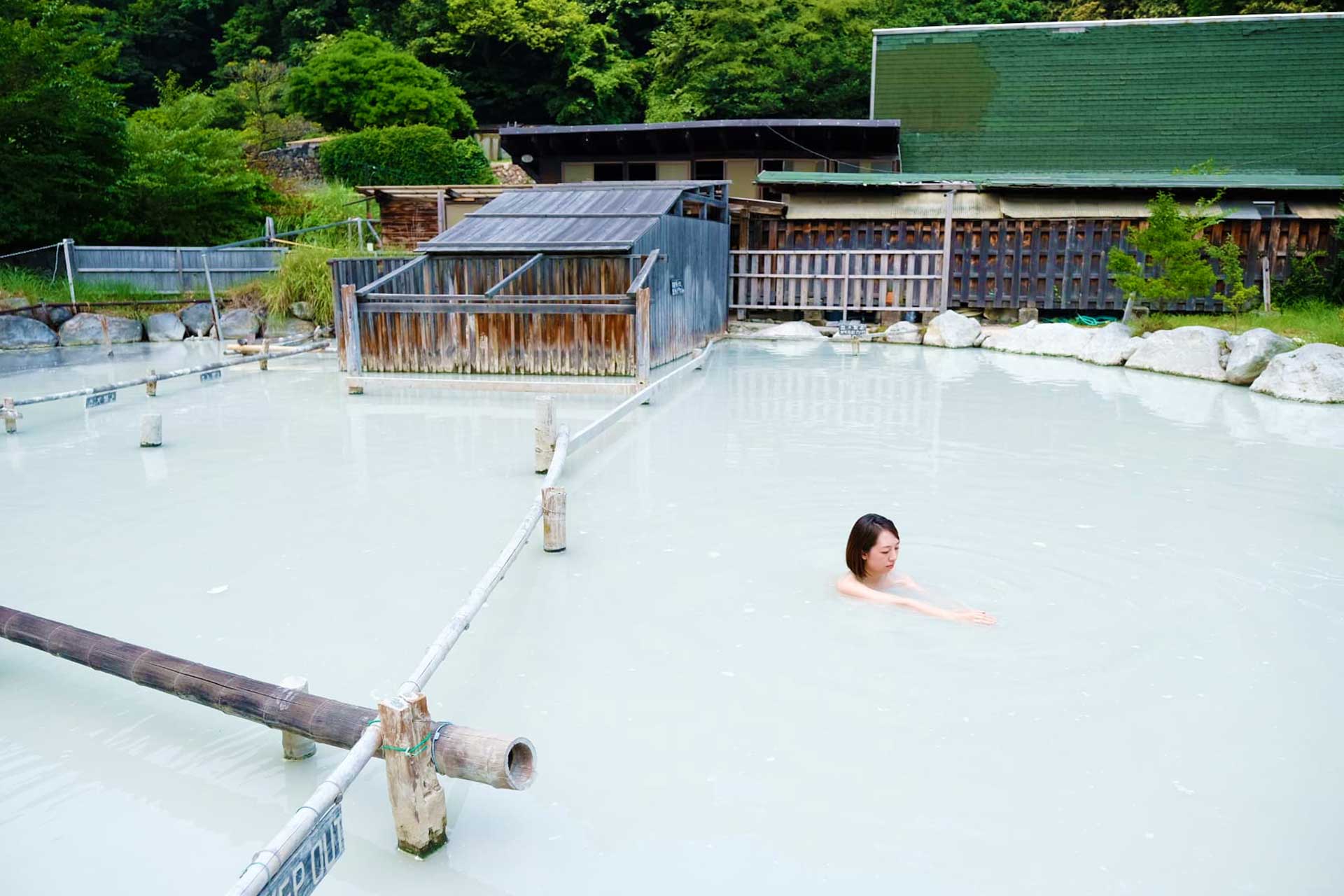 Mud blown out from beneath the ground of the hot spring is rich in minerals, becoming smooth when applied to the skin. It truly is a nature pack enjoyed in nature.
Relaxing to Your Heart's Content Via Reservation
Hot springs and nature – these words are irresistibly charming but, as expected, public nudity is undeniably embarrassing. There's other people, right? But rest assured! Beppu will not abandon you. That is "Shunkashuutou" — the Four Seasons.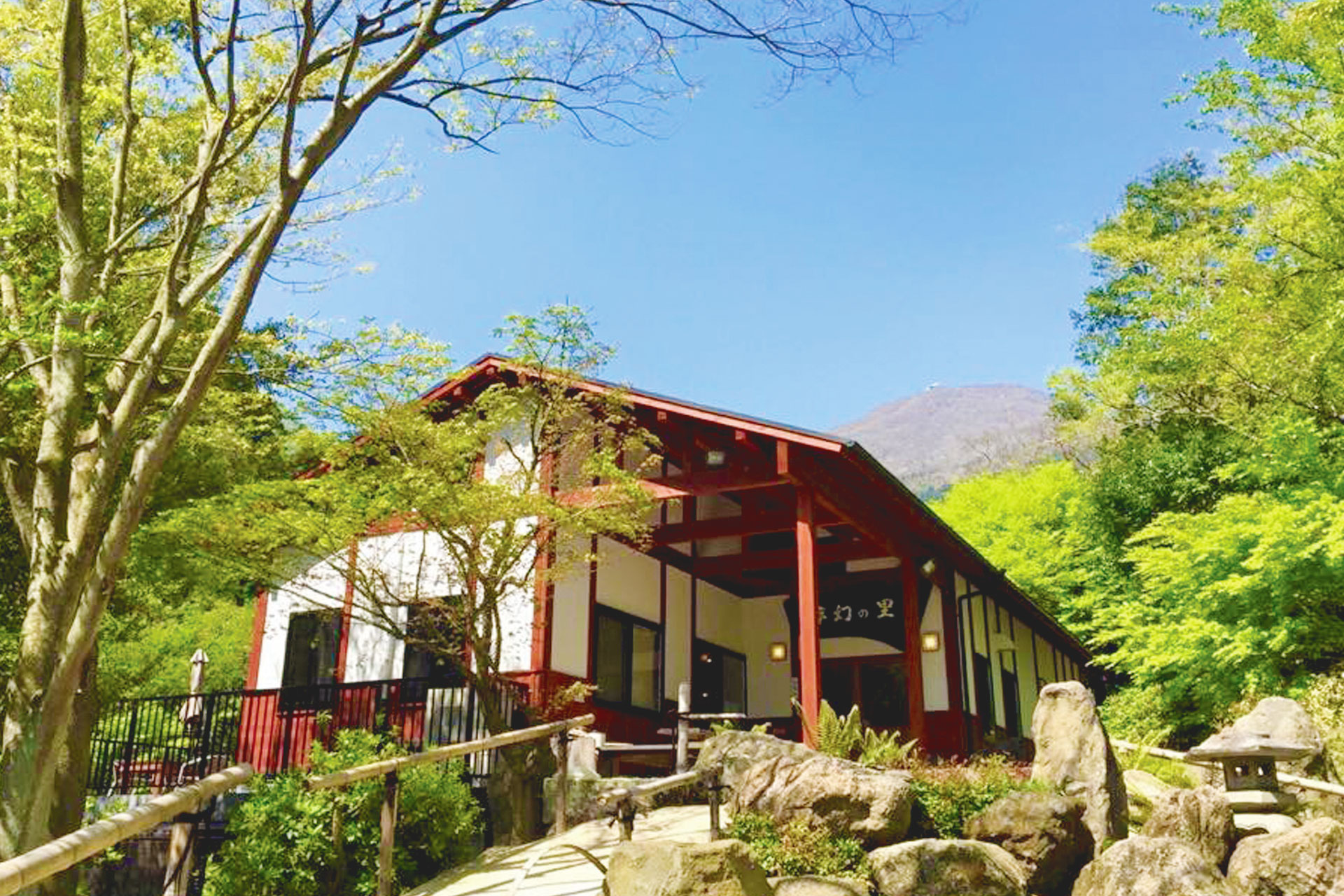 In accordance with its name, The Four Seasons is a hot spring surrounded by nature through which the transitioning of seasons can be enjoyed. Including the large bath and existing private bath, all hot springs here are open air. Bathing under waterfalls or seeing fireflies round out this onsen's unique charms!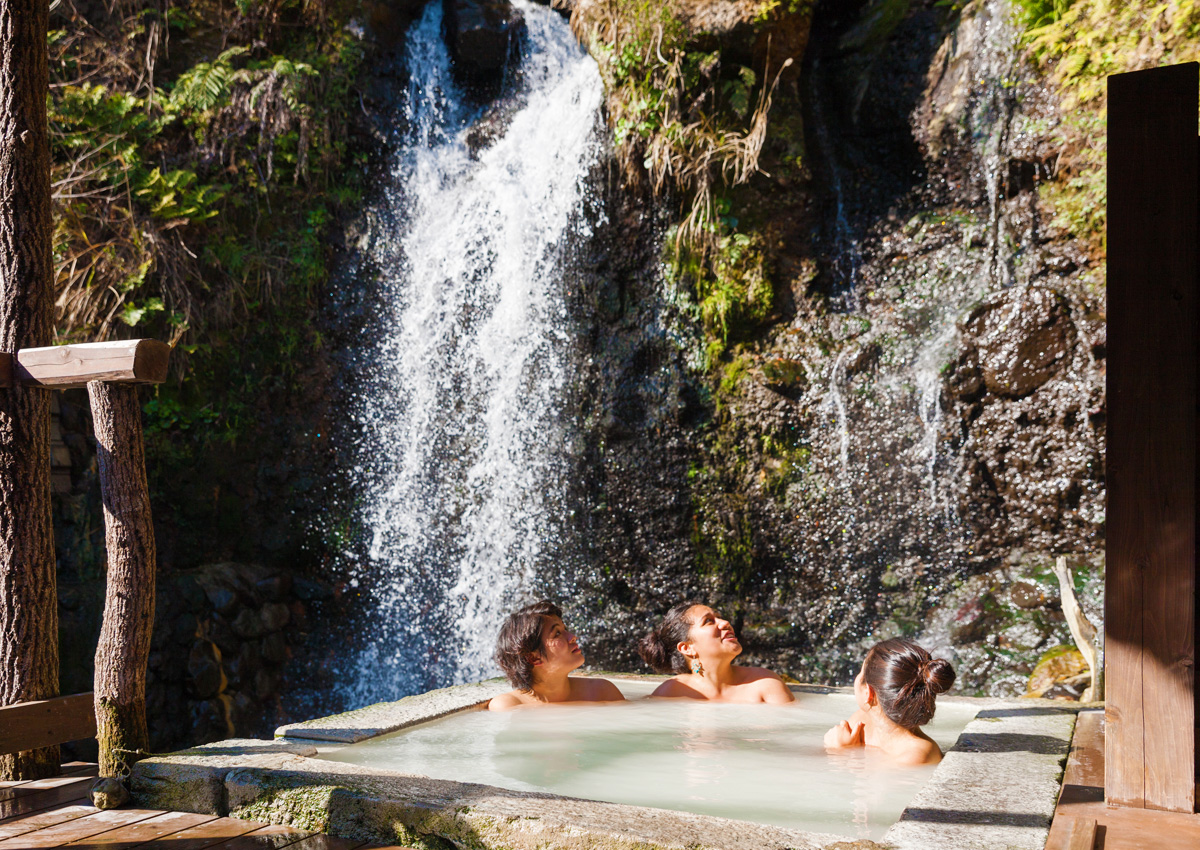 The Secret Hot Spring Where You Can Feel Earth's Energy
As some of you may already know, hot springs are the blessings of the earth brought about by geothermal and volcanic activity. It is possible to realize this here in "Tsukahara Hot Spring." There's a crater next to this hot spring.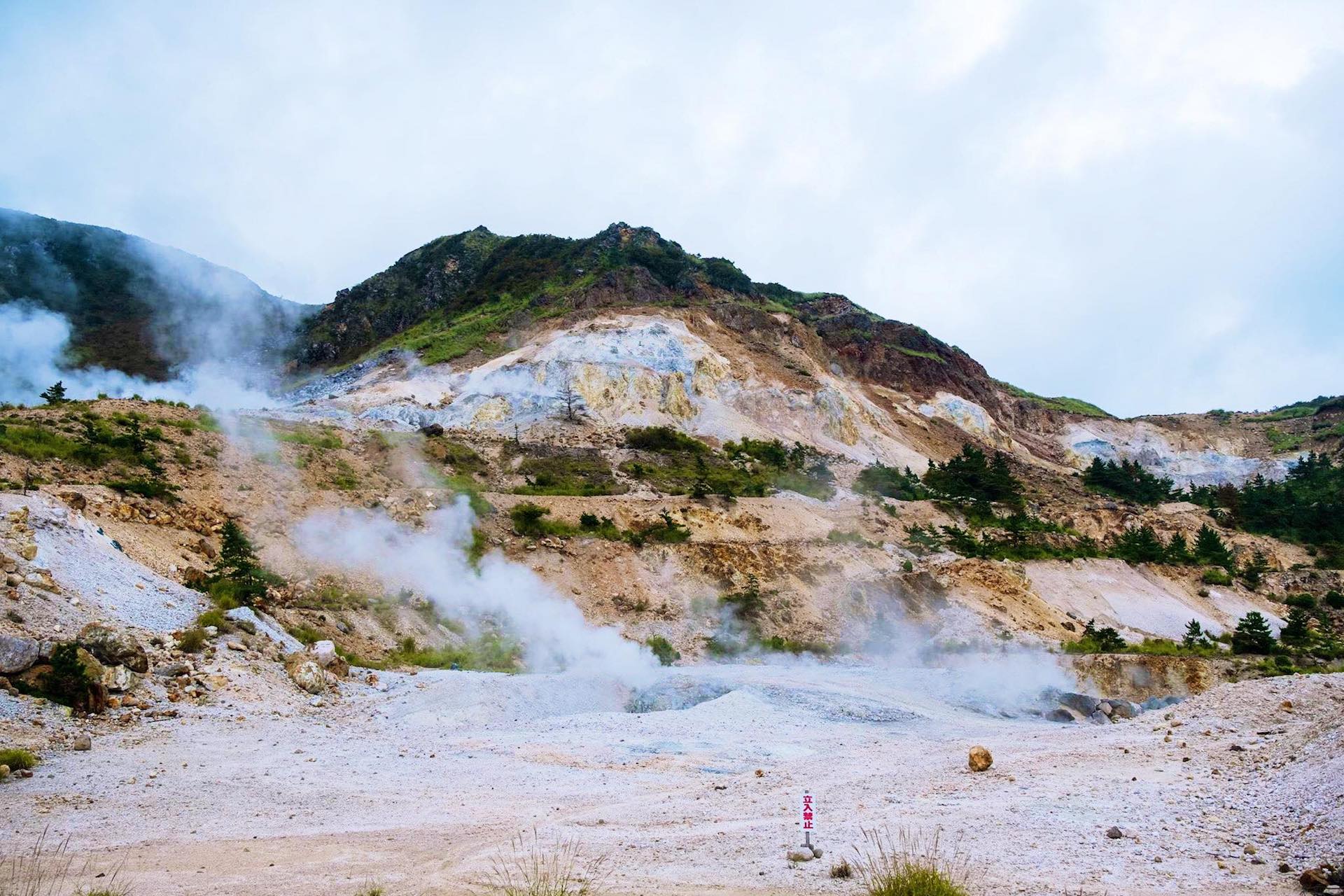 After admiring the billowing gases, enjoy a hot spring surrounded by a peaceful mountain atmosphere. Taking into account not only the unique location but also the fact that it is said to be Japan's three major medicinal baths with rare hot spring water qualities. There's no one who wouldn't go, right?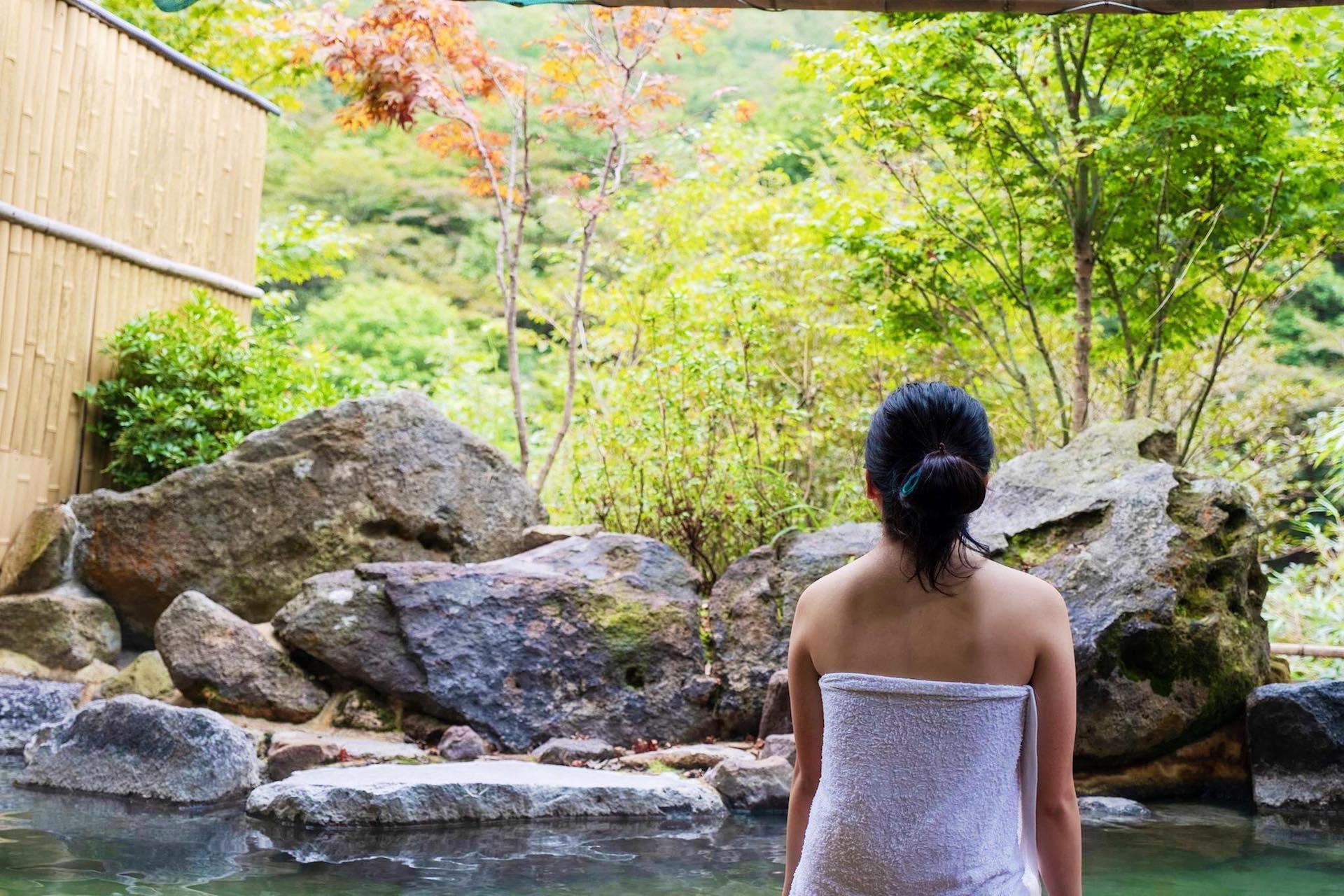 Now then, this month, we covered a number of nature themed hot springs on two occasions, but have you found any hot springs you would like to visit? (Check out this article on hot springs where you can experience nature near the Hell Tour!)
If you haven't purchased your ticket to Beppu, you might want to get a head start because you must choose the best season to enjoy nature and hot springs for you. Do you prefer the summer that's hot but allows the enjoyment of the fresh verdure? Or how about the beautiful changing of colors during autumn? Come to Beppu to heal the body and heart while forgetting everyday life.
How to get to Beppu Onsen
First, click the button below and see what hot springs are recommended for you!
EnjoyOnsen