It Ain't Your Average Onsen. It's A Mixed Bath!
Beppu Onsen Hoyoland is one of Beppu Onsen's most rare and exciting hot springs! In addition to a milky white onsen in the interior, there are also both an indoor separated mud bath and an outdoor mixed hot spring, along with a sauna. In this article, we will introduce one of the best Beppu onsen, and how to navigate a traditional mixed gender hot spring.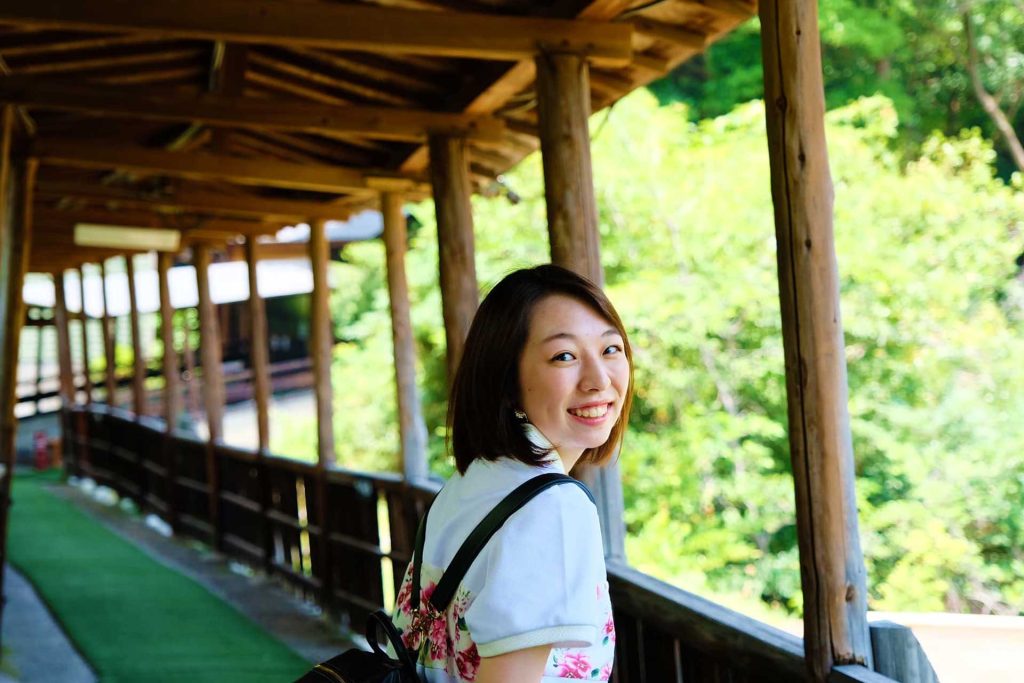 Hoyoland How To
Hoyoland is very traditional, so there once you enter the bath room you will notice there are no western style showers. Be sure to use the water outside the bath to rinse the dirt from your body before entering the bath. Watch the people around you to see how you should do this. If you are not sure, then feel free to ask someone nearby, "Kore de atte imasu ka?" which means "Am I doing this correctly?"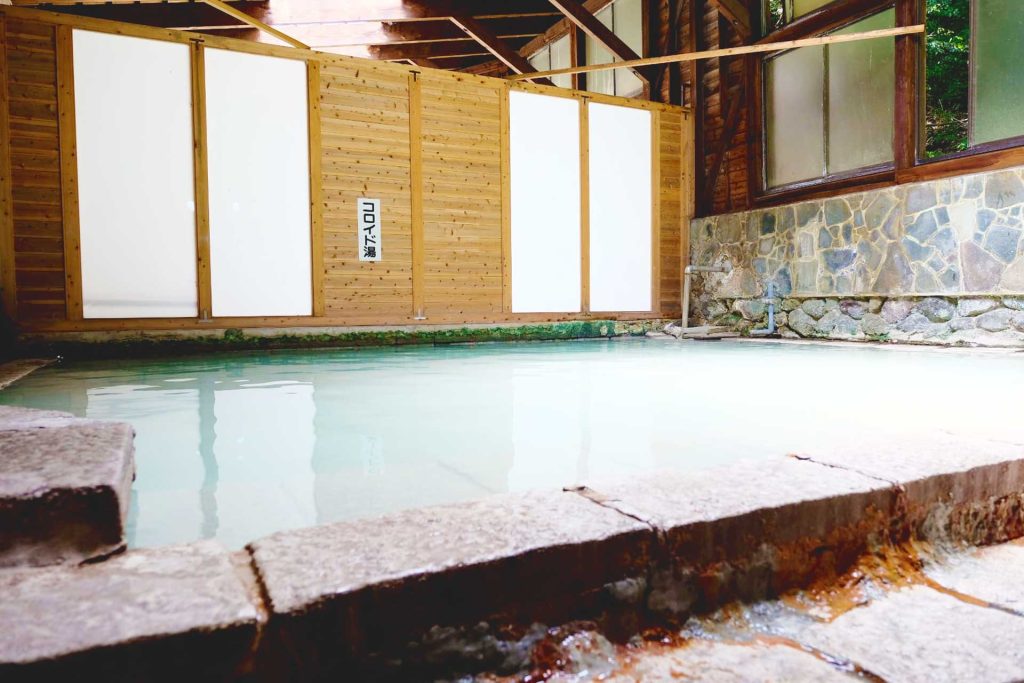 Now we get to the exciting part: actually entering the onsen! This first bath may seem hot to those who are not used to onsen. However, if you slowly ease your body into the water, then you will adjust to the temperature. This is a great way to build up a higher tolerance to onsen water, which will allow you to enjoy even more onsen both within Beppu and across Japan.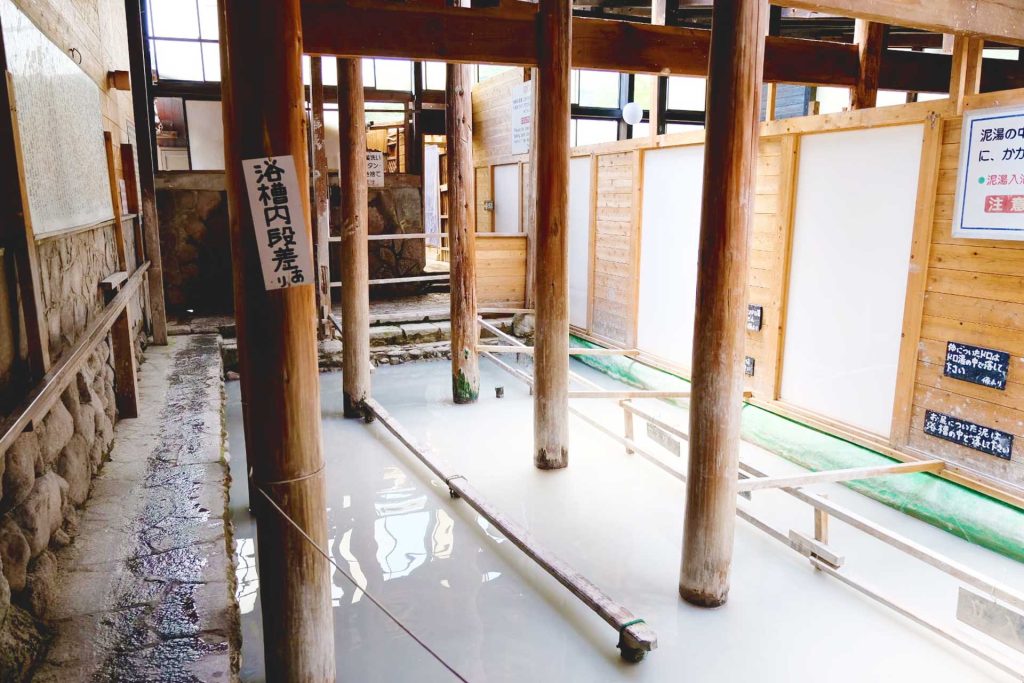 Time To Head To the Japanese Mud Bath!
After you have enjoyed the first indoor bath, then you head down a small flight of stairs to the rest of the onsen. First, you will see the indoor mud bath. If you are not comfortable with going outside to the mixed bath section, then this is a good place to stop. However, at all the baths in this onsen, you will want to watch your step getting in as there are stairs leading into the bath. These are almost impossible to see in the murky water, so be careful.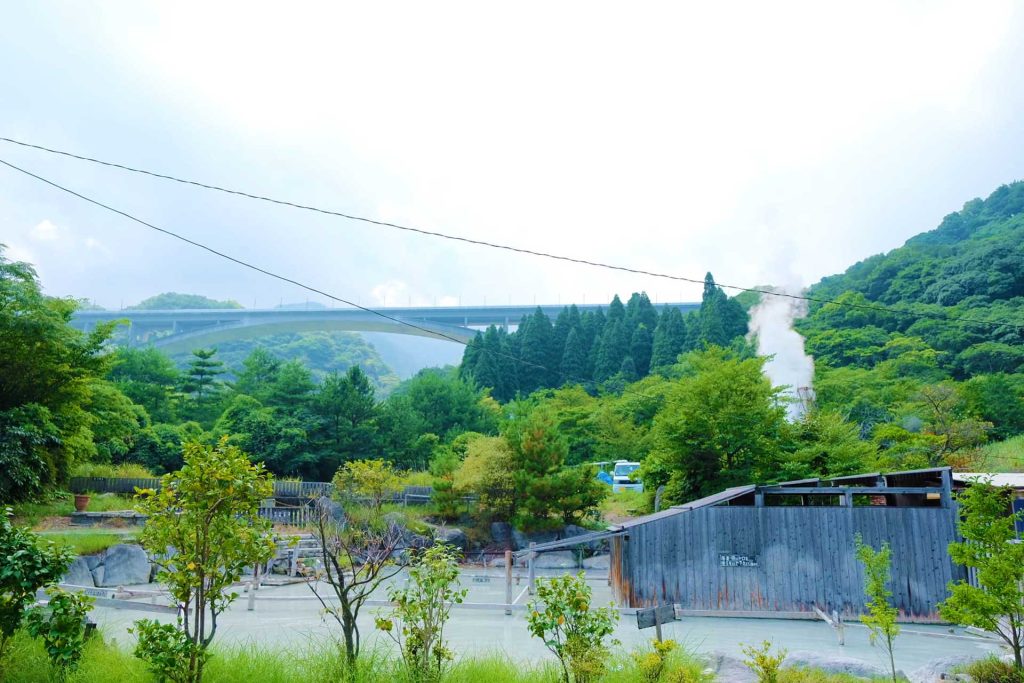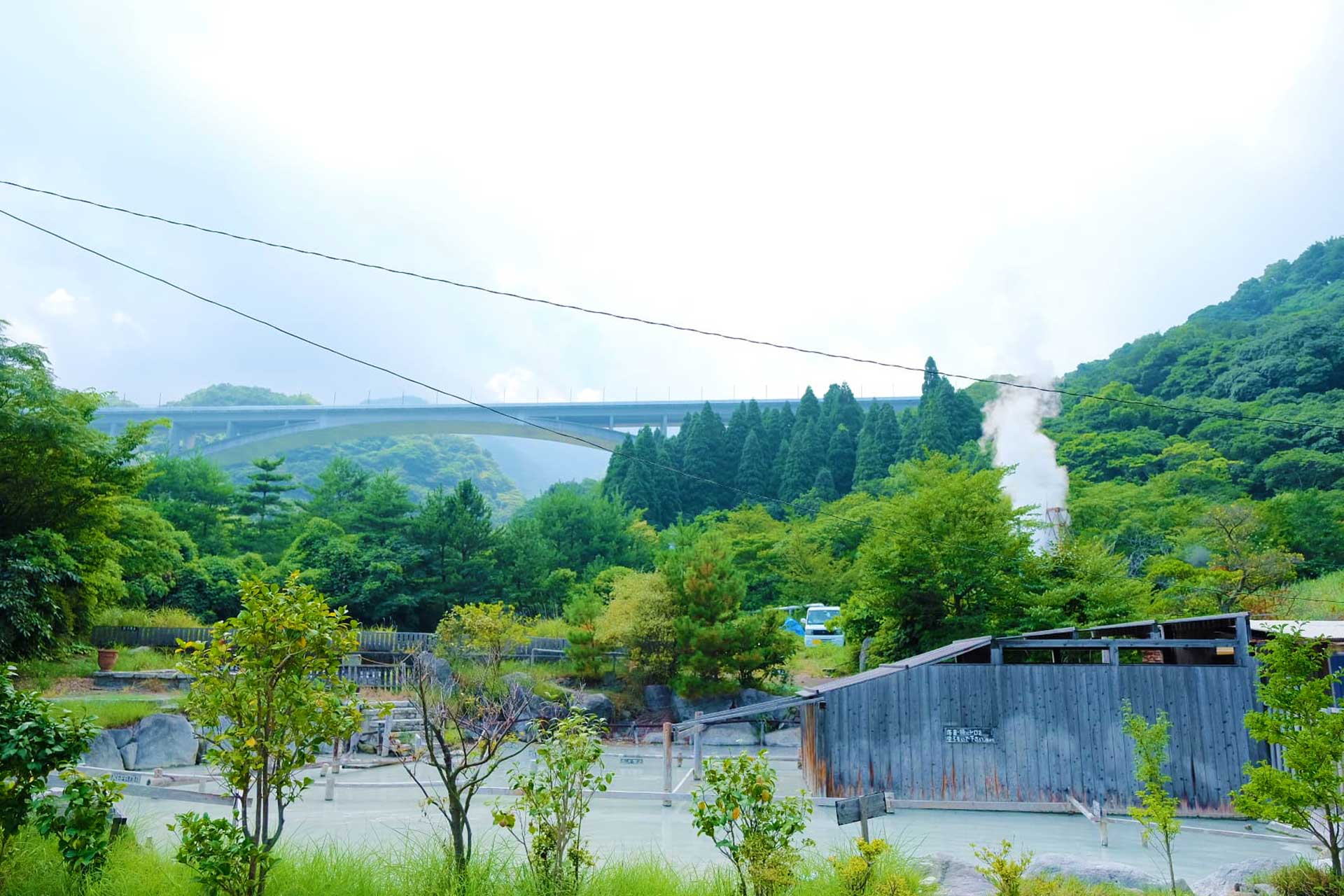 At the outdoor bath, there will be an enclosed path for the women that leads outside. Women get to enter the water while still inside the enclosed area. Because the water is so muddy, there is no chance of anyone seeing anything once you get outside as long as you stay low. For men, there is no enclosed entrance. You must walk across a short area of exposed area before getting into the water. The sections for each gender are separated by a bamboo railing in the center of the pool.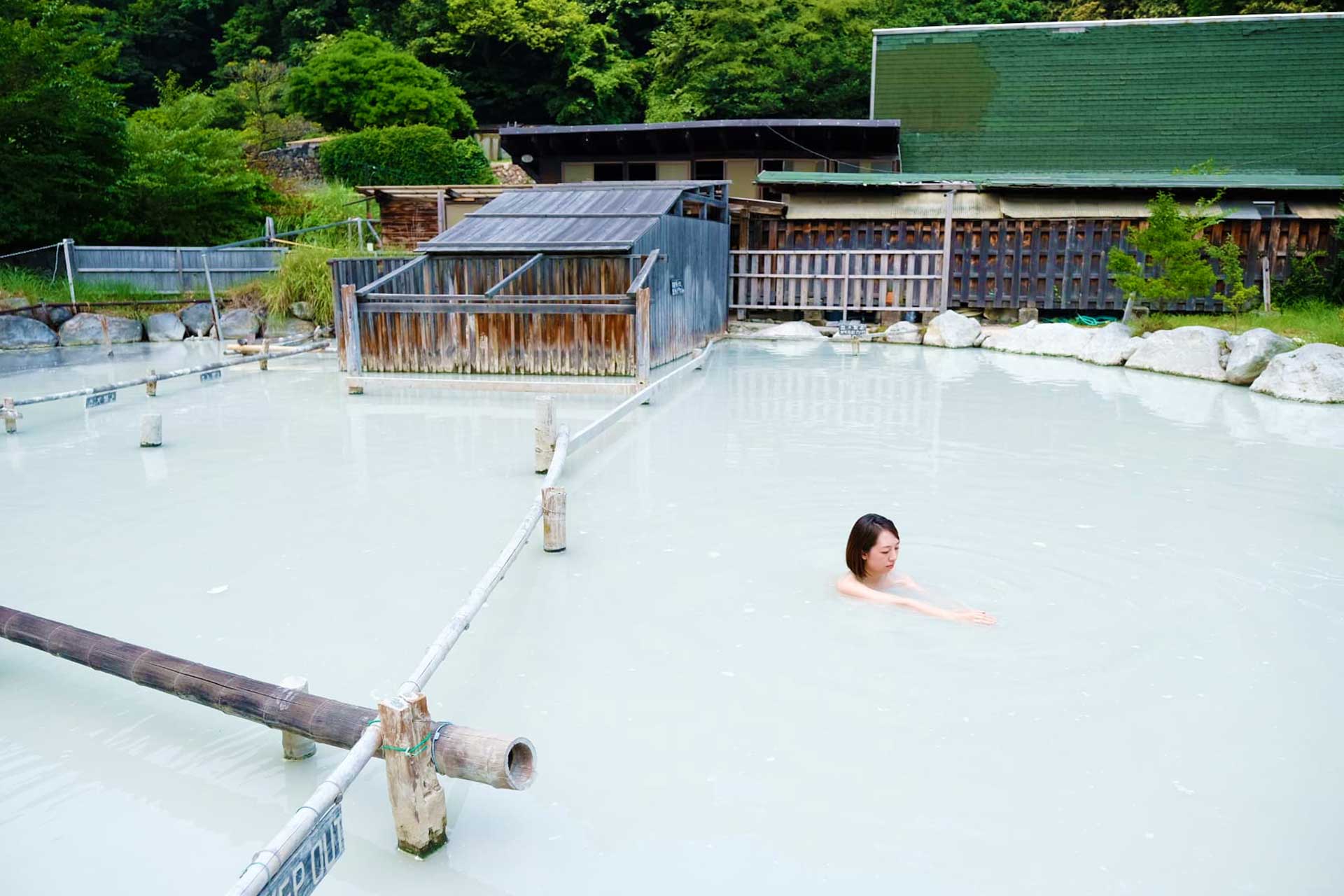 Reap the Benefits Of The Mud Bath!
The mud in Hoyoland Onsen nourishes your skin, making it smooth, soft, and just appear more youthful.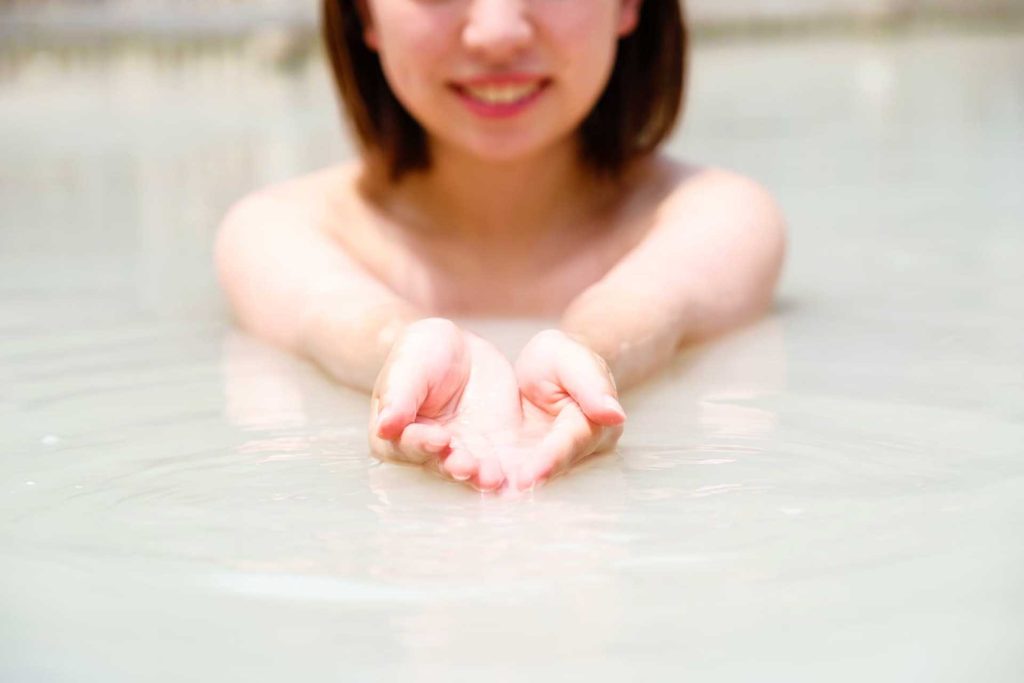 Although just bathing in the water is good, if you really want to reap the full benefits of this onsen, you should scoop some of the mud up from the bottom and rub it into your skin. It will act as both an exfoliant and a mask, leaving you even more refreshed than you would feel after entering the average onsen.

If you want beautiful skin, you may also enjoy Hyotan Onsen, which you can read about here!

Want to know how to unlock the beautifying effects of onsen? Read our article about using hot springs effectively here!
Mixed Onsen: Men And Women Together
The male and female portions of Hoyoland share the same water, though the mud baths are separated by a bamboo railing running through the center of the pool. This is a good onsen to try out if you are travelling with a friend or partner of the opposite gender, as you can enjoy the onsen together.

Check out other mixed gender onsen in Beppu men and women can enjoy together here!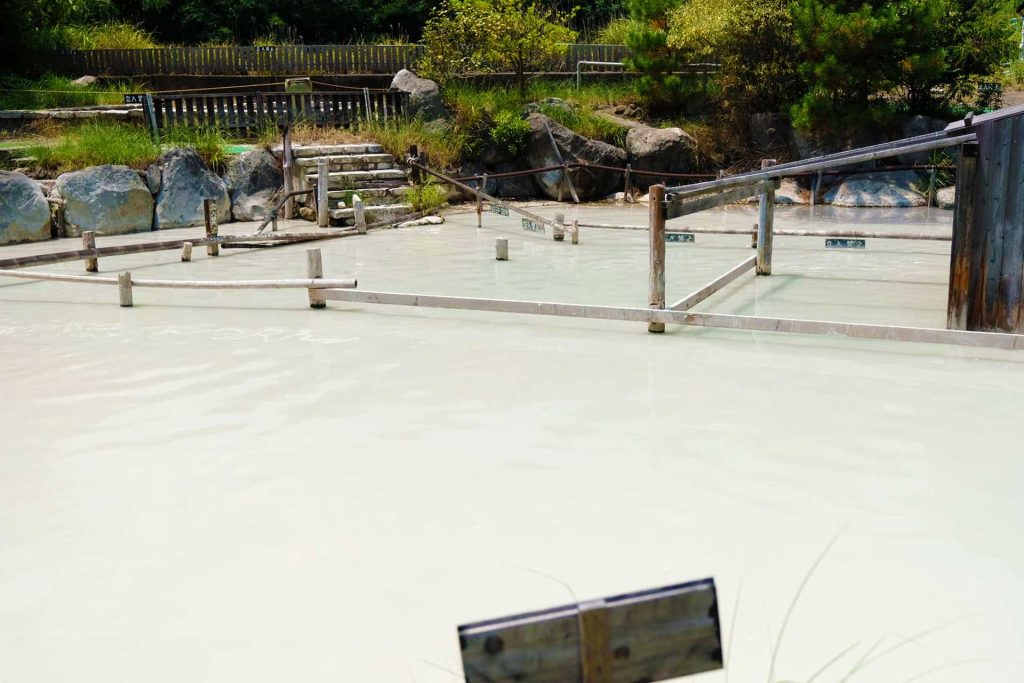 Once you have had your fill of this Beppu mud bath, be sure to rinse the mud off of your body at the indoor bath before heading back inside to the normal onsen. From there, you can dry off, put your clothes back on, and head to the tatami room to chat with locals over a cool glass of milk. This truly a unique experience, and an amazing way to get a look into Japanese culture.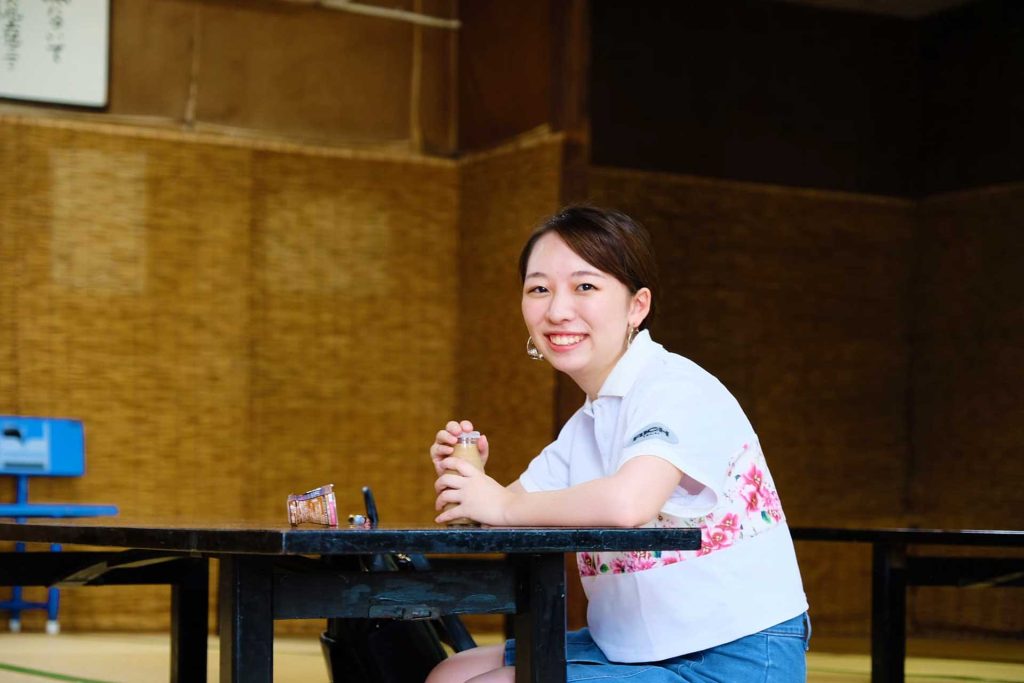 Basic Info
OPEN:9:00〜19:00 (Last entry)
FEE:1,100yen
TATTOO:Small tattoos only; please use personal discretion
How to get to Beppu Onsen, where Beppu Onsen Hoyoland and other coed onsen are located

EnjoyOnsen