I am Estefanía, a Mexican college student living here in Beppu for a couple of months now and I can say for sure I am in love with this beautiful city. Having the chance to experience living in the onsen capital here during all kinds of weather in Japan can be life-changing and incredibly addictive! I can't possibly imagine anything better than relaxing in a natural hot pool surrounded by history and nature.

Here in Beppu, we have a great variety of onsen, each one with unique characteristics to address your every need, so you will definitely find your perfect onsen!
For me, as a student, I go to an onsen that is just in front of my apartment, which is called Kitahama Onsen. This onsen is perfect when you are with friends or family of the opposite gender and want to enjoy taking an onsen together because there is a mixed onsen where you can use your swimsuits.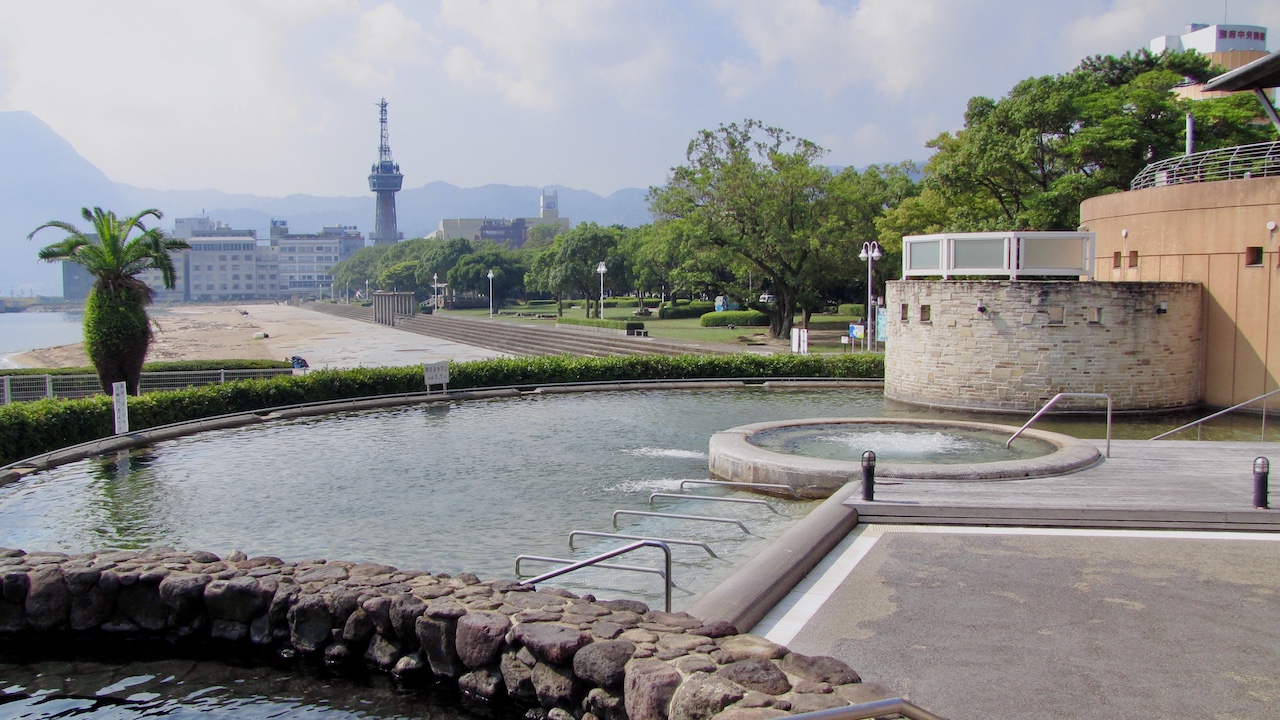 So, when is the best time for experiencing onsen? Well, I have got good news for you! There is no "best" time for the onsen experience. You can partake in this amazing experience all-year-round! Of course, depending on the weather, the experience of an onsen changes completely. For you to get an idea beforehand, this is the average temperature of the weather in Beppu by months.
Source of photo : The Weather Channel

As you can see, August is mostly the warmest month and January the coldest. I recommend you check the weather before your trip so you can plan beforehand.
Now, I will explain what to expect of an onsen depending on the season:
Spring (March to May)
Mostly marked by the emerging cherry blossoms. The weather is not cold, but not hot either. It is just balanced which makes it perfect to enjoy the scenery while soaking in an onsen.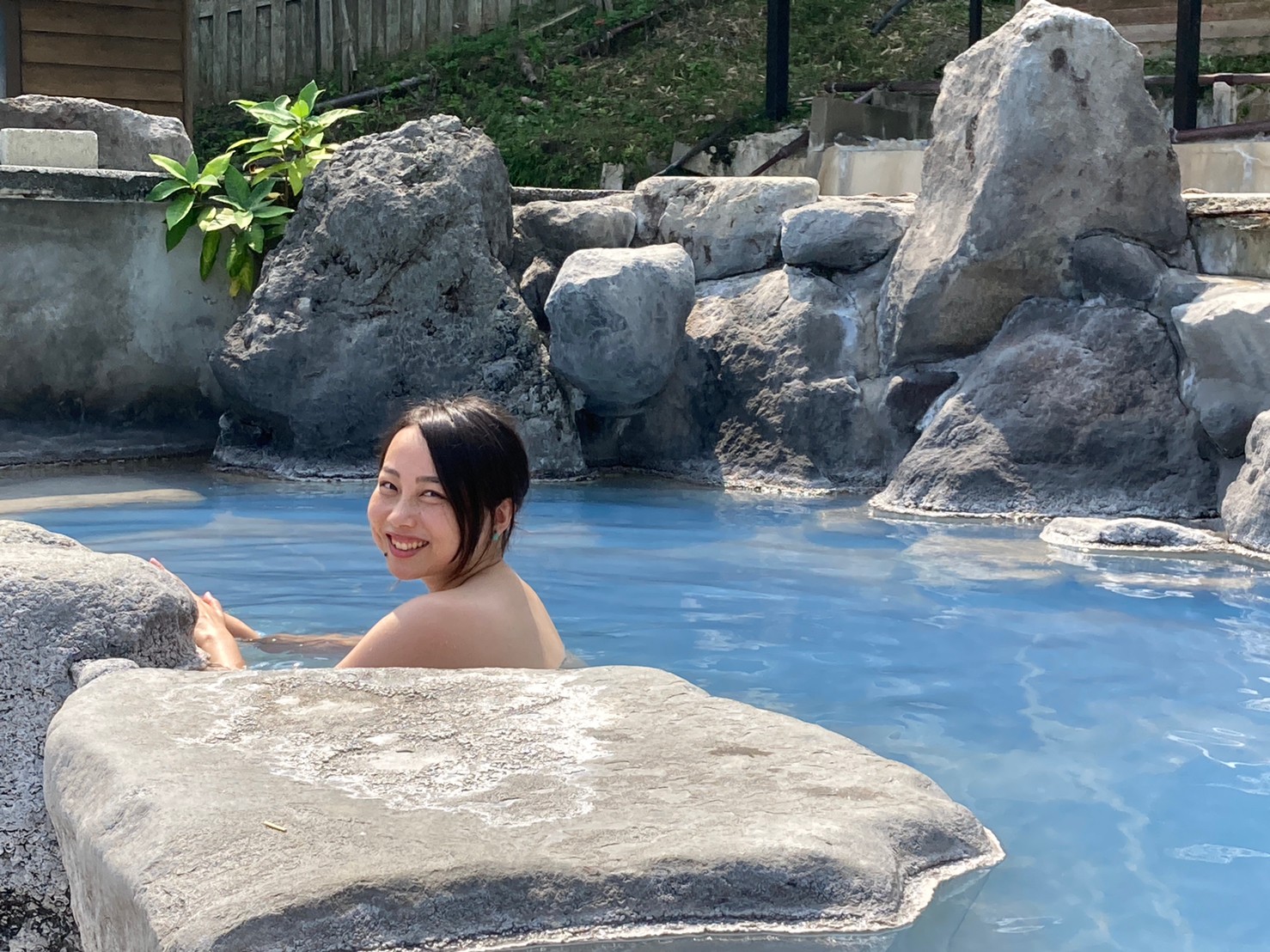 Summer (June to August)
Although dipping into hot springs may not seem like the greatest idea during the warmer months, it's surprisingly relaxing. After soaking in the hot spring, you'll feel refreshed on your way out, because the weather will make your body feel cooler after your time in the hot water. Also, it's the perfect time to visit for those who don't like crowds.
Autumn (September to November)
Autumn in Japan is famed for the sheer beauty of its foliage. You can see the autumn leaves during taking onsen. In Beppu, we recommend the Myoban area onsen, such as Yunosato and Oku Myoban Sanso. You won't ever want to leave the peaceful atmosphere behind. In this season, you can also encounter heavy rain, which may sound bad for the onsen experience. But it don't worry! This just adds a different type of sensation that you will definitely love!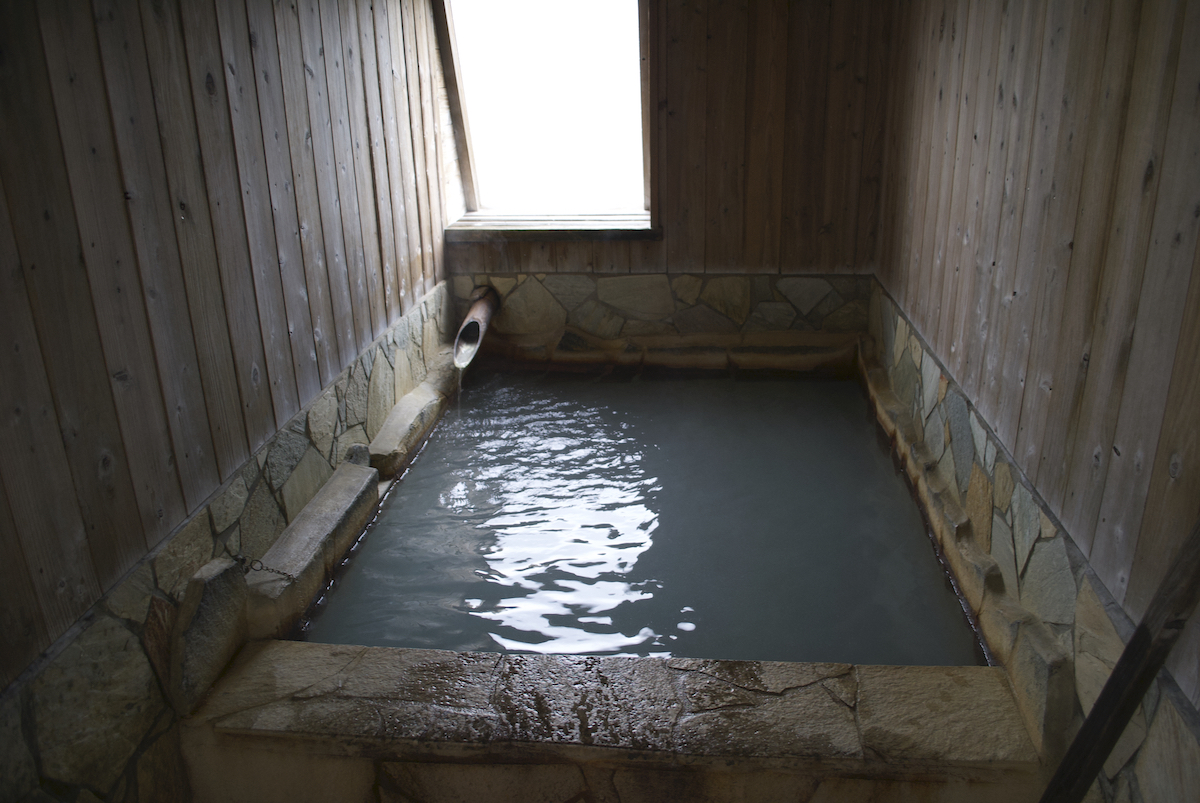 Winter (December to February)
When temperatures drop, there's nothing better than warming up by soaking in an onsen. Winter is one of the most popular times to indulge in onsen. There is a large gap between body temperature and the outside temperature, so we advise you to enter the onsen slowly. Be ready to warm up your body. The minerals that are found in onsen water will keep your body warm even after getting out. This is a big difference from just taking a bath or hot shower. (You can read more about the unique effects of onsen water here!) Uchi yu or the inside bath is also a great option during the cold months!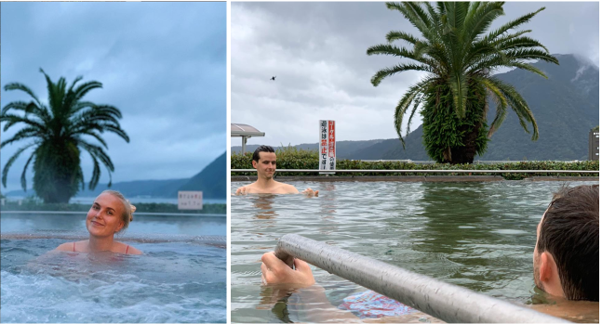 As for me and my friends, we love to go when it's raining! When it's raining you can feel the cold tiny drops of water flowing down your face, making it feel really refreshed. What's more is that it feels like having a light massage on your shoulders, neck, and face. This makes it the perfect balance for enjoying the onsen paradise!

So when is your favorite time to enjoy onsen?

How to get to Beppu where Kitahama TERMAS, Myoban Yunosato, and Oku Myoban Sanso are located.
EnjoyOnsen