This article is for those who are interested in sightseeing in Beppu and its many points of interest this year, but are not sure what is accessible in light of Covid-19 restrictions.

As the weather gets warmer and spring approaches, there will be more people who are looking to travel, but are not sure what is open during the pandemic. Oita Prefecture has over 1200 cases of coronavirus as of February 21, 2021. The number of cases reported each day has decreased over the course of the month.

Despite temporary closings due to the spike in Covid cases, Beppu is ready to welcome visitors back to this onsen resort town. Rest assured that most of Beppu`s major tourist spots are operational as well as most of the city`s onsen. Many spots are operating under normal hours, whereas some have shortened or altered hours. Regardless, these establishments have all taken measures to reduce the risk of spread of coronavirus so patrons can enjoy them safely.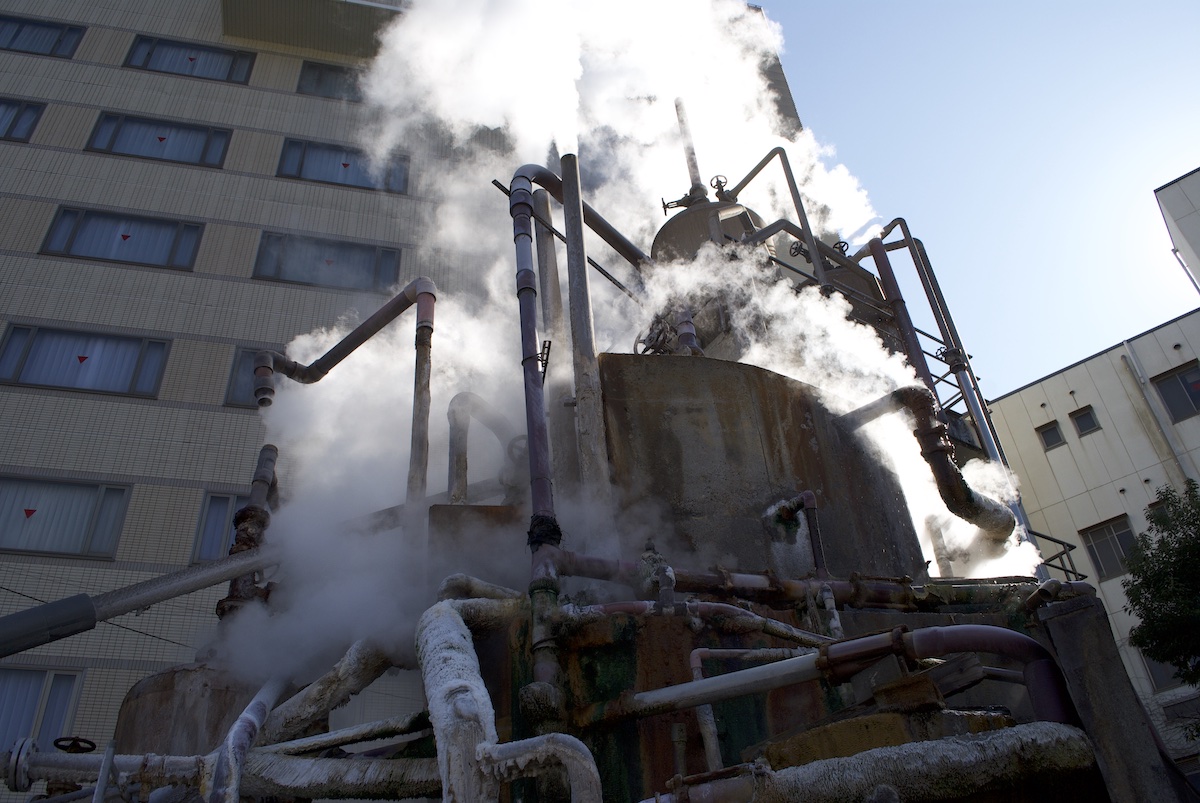 Tourist Spots
Jigoku Meguri– regular hours (There is no feeding of the alligators at Oniyama Jigoku)
Umitamago- regular hours
Mt. Takasaki- regular hours
Ropeway -9:00-17:00 first trip up at 9:00, last trip up at 16;:00, last trip down at 17:00
Rakutenchi – closed until Feb 27
Kijima Kogen- closed on February 2,3,16,17,24
Safari- 10-16:00
Harmony Land – closed on Wednesday and Thursday
Oita Fragrance Museum- regular hours (experience reservations)
>Beppu Bamboo Traditional Crafts Center– regular hours (craft experience available)
Beppu City Art Museum- regular hours
Art Museum- regular hours
Beppu Tower- 9:30-21:30 (observation deck closed on Wednesday)
Global Tower- 9:00-18:00
Kifune Castle- regular hours
Jigokumushi Kobou (closed)
Jou de Kiya (closed until March 7)
Geothermal Lab Enma 10:00- 19:00 (closed Wednesday)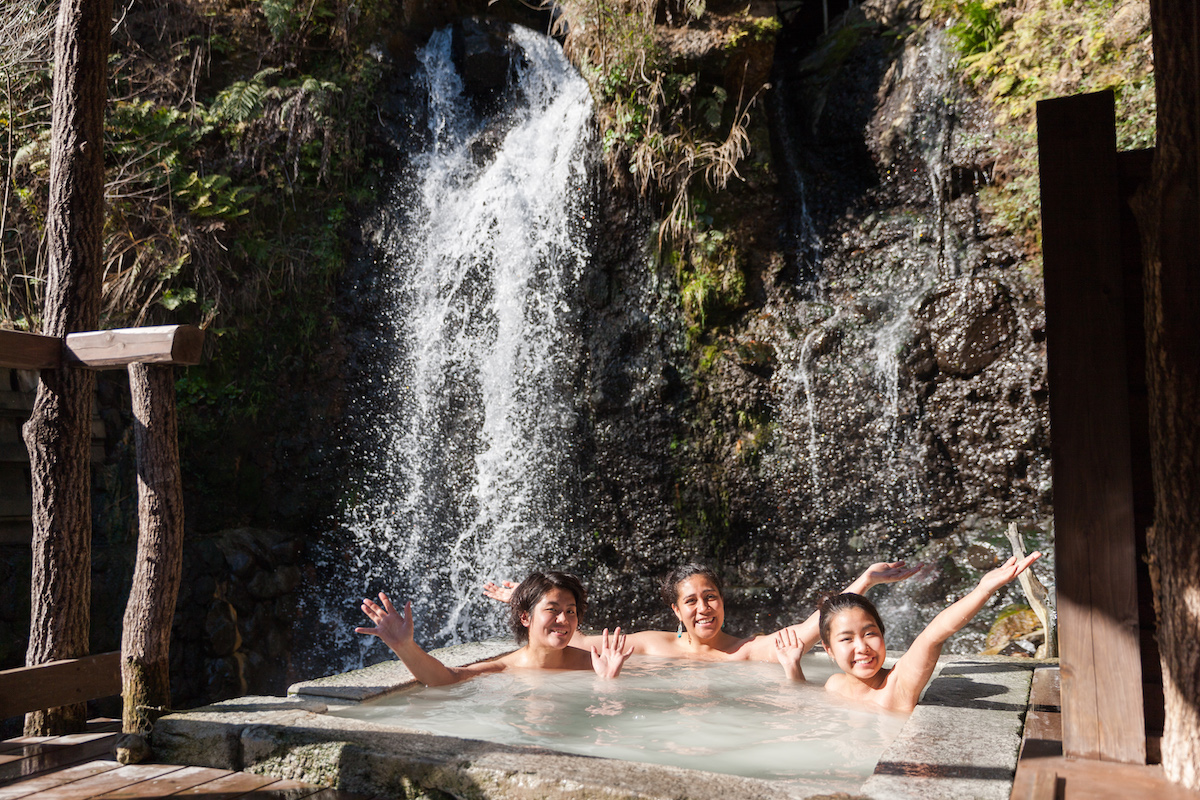 Onsen
Most onsen are in normal operating hours. If you have questions regarding the safety of taking onsen during the pandemic, you may refer to our article here. Though onsen establishments have taken the proper precautions to prevent spread, we understand some readers may be still wary of entering the bath with others. To those individuals, we recommend using private, onsen which you can read about here.

With that being said, there are a few ryokan that are not allowing day use onsen in the current circumstances.
Takegawara– regular hours
Sento around Beppu Station- regular hours (Tanoyu closed until 3/2)
Kaihin Sunayu– regular hours
Hoyoland– regular hours
Hyotan Onsen– regular hours
Kitahama TERMAS– regular hours
Oniishi No Yu– regular hours
Yunosato– 10:00 ~ 19:00 (last reception at 18:00)
Yuya Ebisu– public bath 10:00~22:00 (last reception at (21:00) Family bath 11:00~20:00(last reception at 19:00)
Kannawa Mushiyu– 8:00 ~19:00 (last reception at 18:30)
Horita Onsen– regular hours
Mugennosato– 10:00~16:00 (please call in advance)
Ichinoide Kaikan- 11:00~16:00 (no food service)
Koudei Onsen- 8:30~12:00
Yamanoyu– Weekdays 13:00-19:00 Weekends and Holidays 13:00-20:00 (Closed Tuesdays)
Suginoi Hotel- 2/20 reopen
Kagaya- Weekends and Holidays only 11:00~16:00
Matsukiso– 15:00~22:00
Yamada Bessou– Closed Tuesdays, Wednesdays, and Thursdays 10:00~15:00 (please call in advance)
Sekaisou- Family Bath Only 15:00~17:00 (hotel guests get priority use)
Hotel Sea Wave– 6:00~10:00 16:00~24:00
If you need further information or are looking for recommendations, you can always visit Wander Compass Beppu, the tourist information center at Beppu Station. It is open 365 days a year from 9 AM to 6 PM.

Please take care during your travels and be sure to take the necessary steps to protect yourself and those around you.
EnjoyOnsen