A New World: Onsen For The First Time!
For this article, I am extremely excited to share my very first onsen experience with you all! I wish for everyone coming to Japan to experience this amazing world without any discomfort!
To All The Nervous Newcomers
As I've written in other articles, I am Estefy, an exchange student from Mexico to the hot spring capital of Beppu. And well, in Mexico, we have nothing similar to this experience at all. So at first, it was nerve-wracking for me to not feel self-conscious about being in the nude! So I can understand anyone who feels nervous about it, especially when you are from a country where there is a certain innate sense of embarrassment about public nudity.

Now it is something that I look forward to on the weekends. So please don't concern yourself with being embarrassed in an onsen. It is a great experience that is both relaxing and exhilarating. Also, there is no reason to fear tourists or Japanese. Really, everyone inside the onsen doesn't care at all! They all just mind their own business.
The whole point of an onsen is to relax and of course, many Japanese use them to socialize, so once you are used to it you can interact with the locals too and it is amazing! Once you experience it, all the worries will disappear. Just indulge yourself.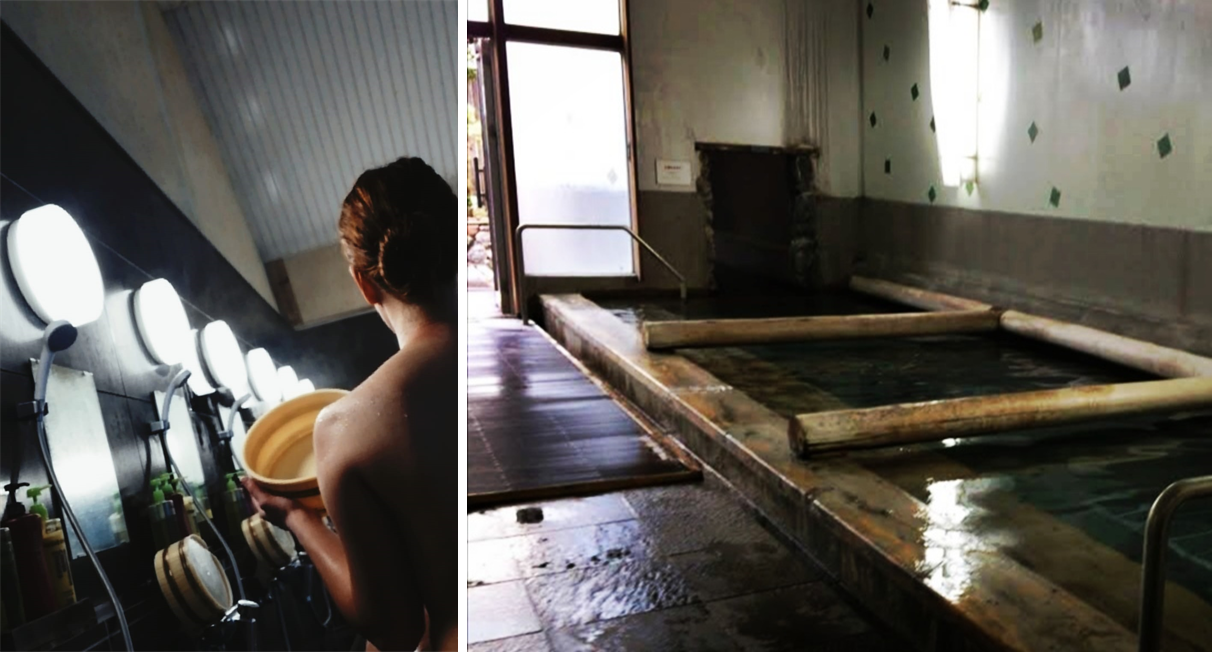 First Onsen Tips and Tricks For Shy Foreigners
With that being said, I do have some tips for you if you still feel strange about the whole idea. These are some tips from myself as well as some retrieved from friends from different countries!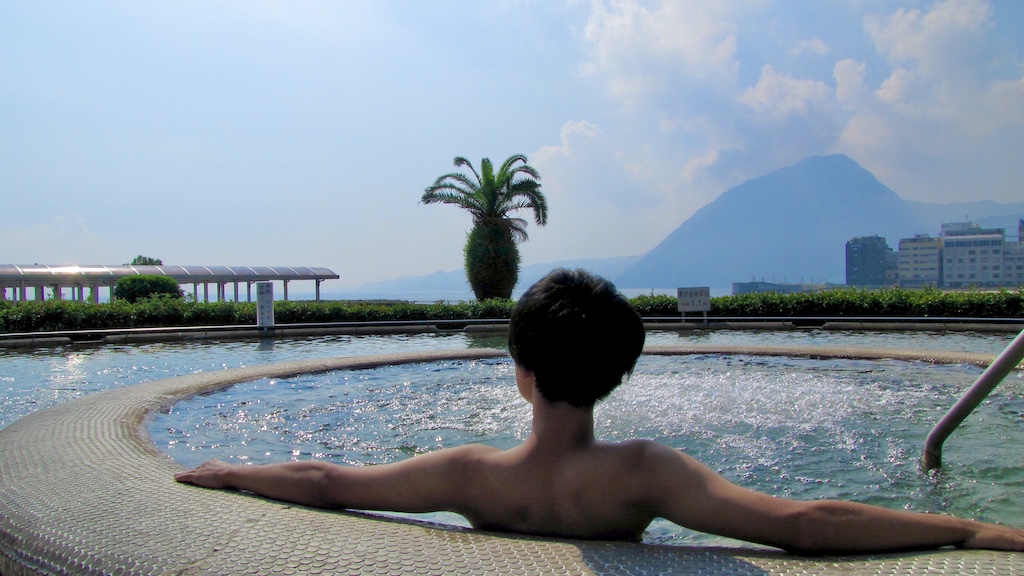 Consider An Onsen Where You Can Wear Swimsuits
My first onsen experience was at Kitahama TERMAS. This was the best onsen to start with because there are three options inside: the women's section, the men's section, and the mixed bath where everyone wears swimsuits.
So this was the perfect time for onsen. It was only a week since my friends and I arrived at Beppu, and after moving in we were exhausted from all the unpacking and settling down in our dormitories. We went first to the mixed bath, where you need to use swimsuits. It was perfect for me because it gave me time to organize my thoughts and make myself get into the idea of what an onsen is.
After a while of enjoying the view in the open bath with everyone, we split to go to the other sections of the onsen. I was having such a good time that I completely forgot about the whole nude part. I think it was also because all of my friends were Europeans and they really didn't care at all. The environment with them made my nerves disappear instantly.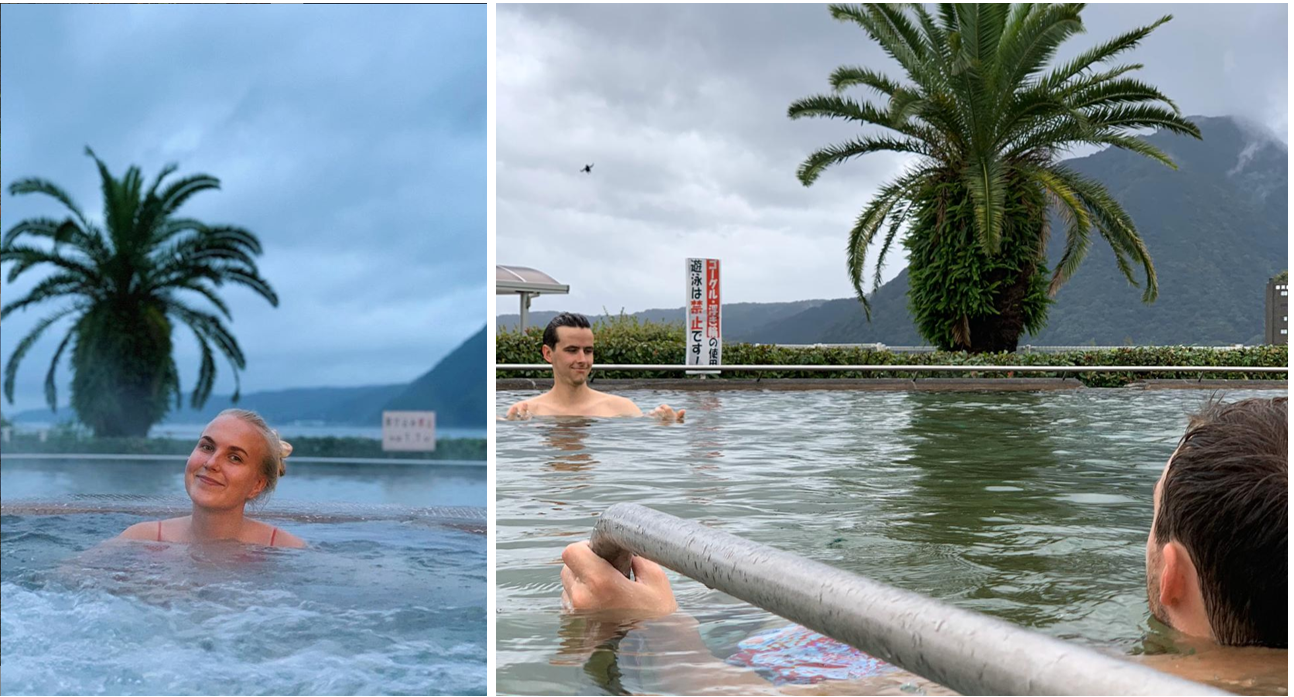 But one thing that also helped me was during the washing; it gave me enough time to feel comfortable around others. It was when I realized that everyone was acting as if nothing was different.
You Can Cover Up With A Towel
Aarushi is from India, and she has been living in Japan for two years. Her first onsen experience was on the Sunflower Ferry.
"I went there with my Indian friends, we were really surprised that we had to go completely naked inside the bath. But after a while, we became accustomed to it and just went with the flow."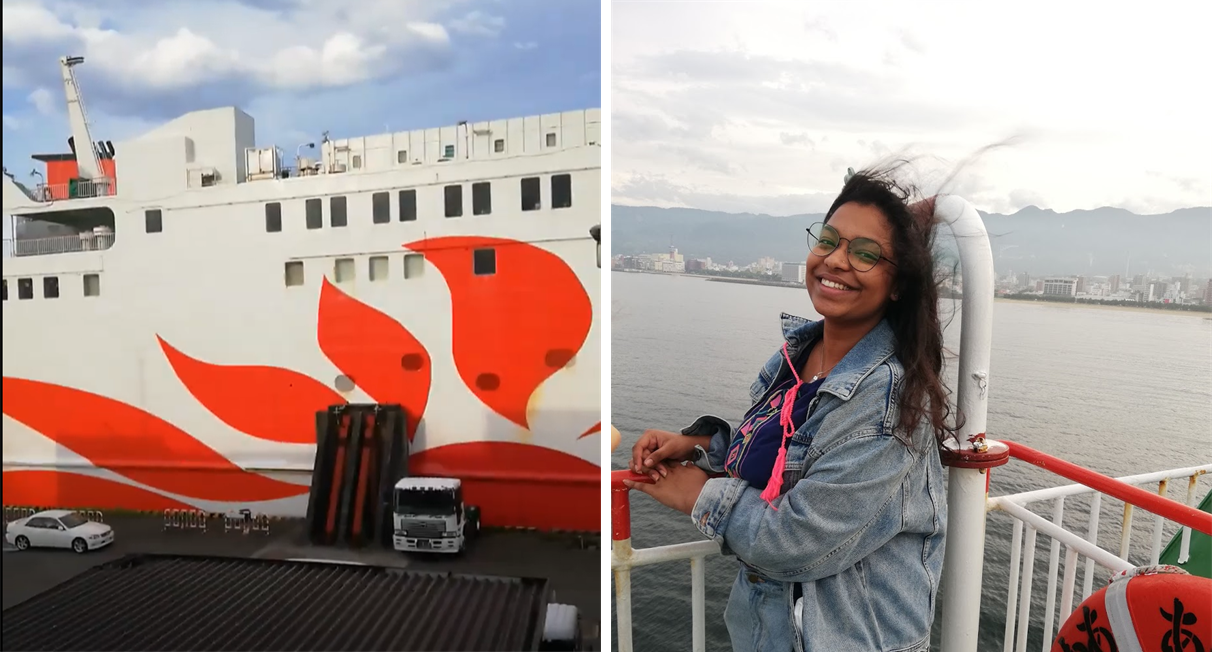 As for a tip, Aarushi said: "What I've noticed from other experiences is that Japanese locals tend to cover their 'parts' with a small towel as they walk around, so you can do the same if that makes you feel better. But remember not to put the small towel into the actual onsen bath itself."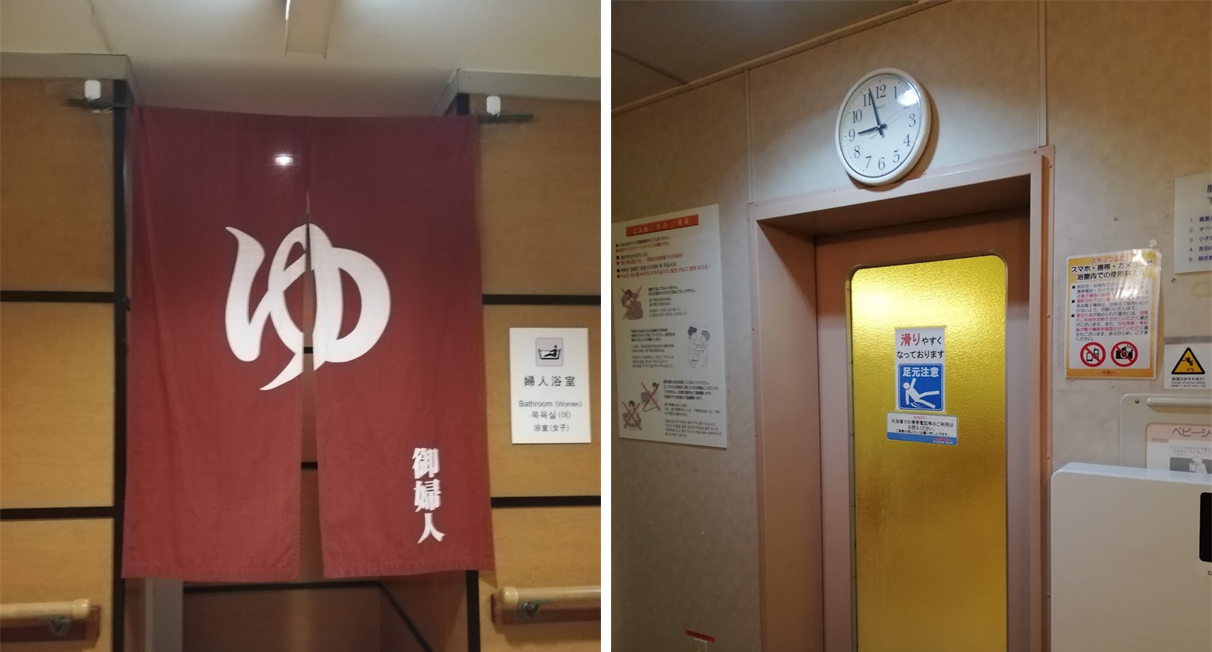 Learn And Respect The Onsen Culture
Emilija comes from Lithuania. She came here to Beppu as an exchange student. Her first onsen experience was in Midori-Yu in the Suginoi Resort.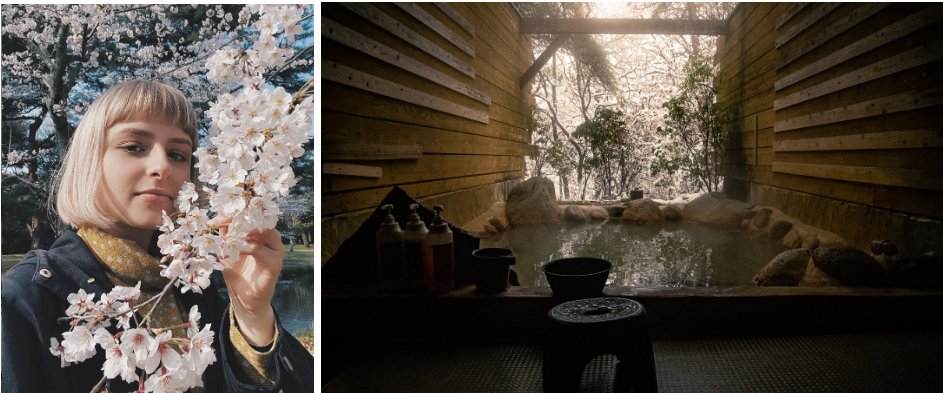 "So the first time I was obviously very nervous. But it's not because I had to be naked. In Lithuania, we have many saunas and we usually go there naked as well. I was mostly nervous about doing something wrong because I know that there are specific rules and the Japanese are very strict about them. I was afraid of messing up and being a foreigner who doesn't respect their culture. The good thing is that I have seen and read many times about what to do in the onsen, so It wasn't completely unknown to me."

(Here are some helpful articles about how to use onsen)
"I went in there and did everything properly, but I still was afraid of making any mistakes, so I couldn't relax completely. Also, I didn't expect the water to be so hot, that's another reason why I couldn't stay long; I started to feel dizzy. Since then, I have been to an onsen quite a few times and I've really grown to love it. I love feeling relaxed and clean after it," she said.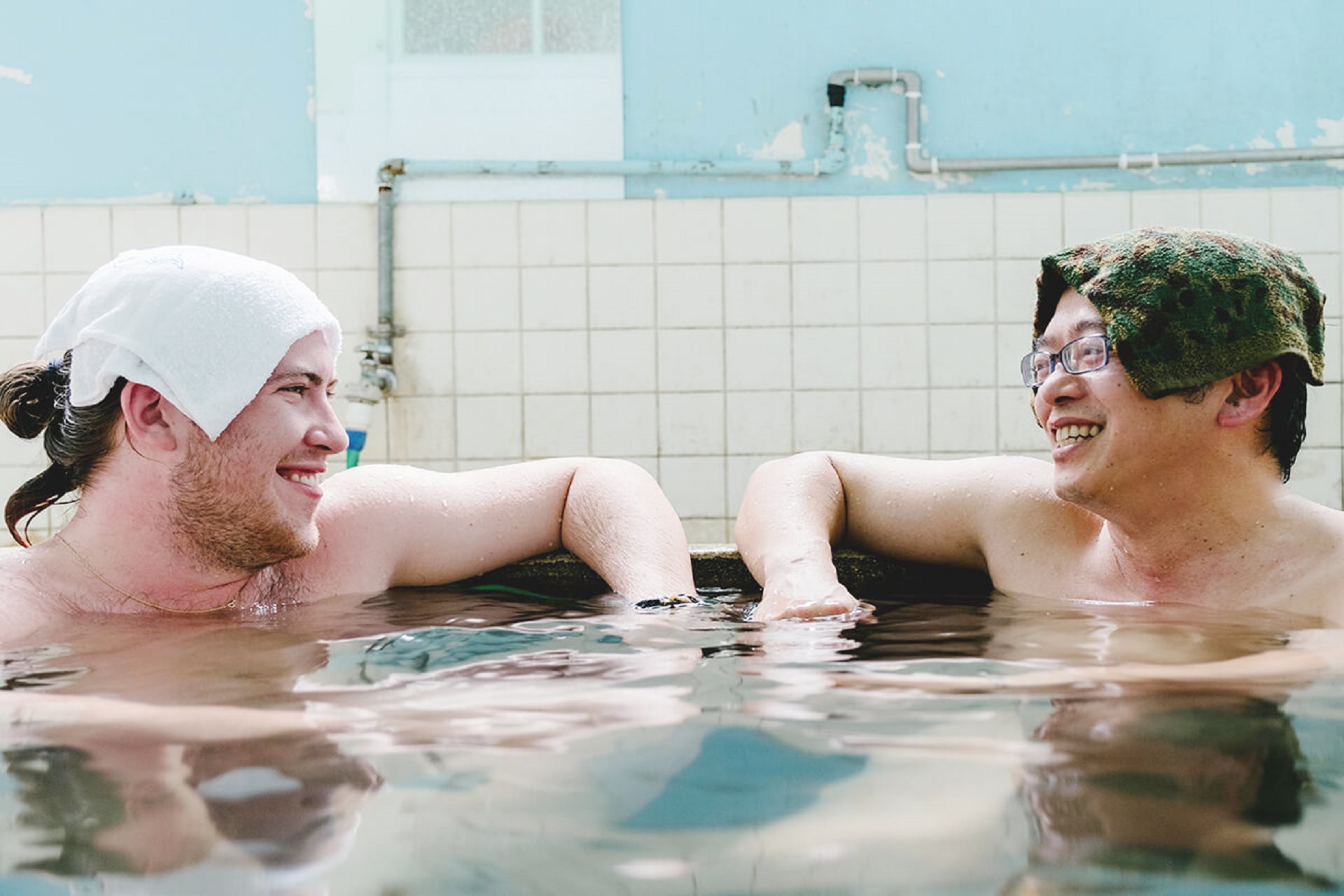 Yes, this is something that can be nerve-wracking as a foreigner that is why we made an article with all the local rules that you can read here. As for myself, I had the experience that even if I didn't knew the rules the locals told me what to do (you can read my lovely interaction with the locals here), so you shouldn't feel nervous about it!
Choose The Time Of Day Wisely
As a tip, Emilija suggests that in order to avoid the crowd, take onsen early in the afternoon before dinner time when others are still busy sightseeing or also first thing in the morning before breakfast when others are still sleeping.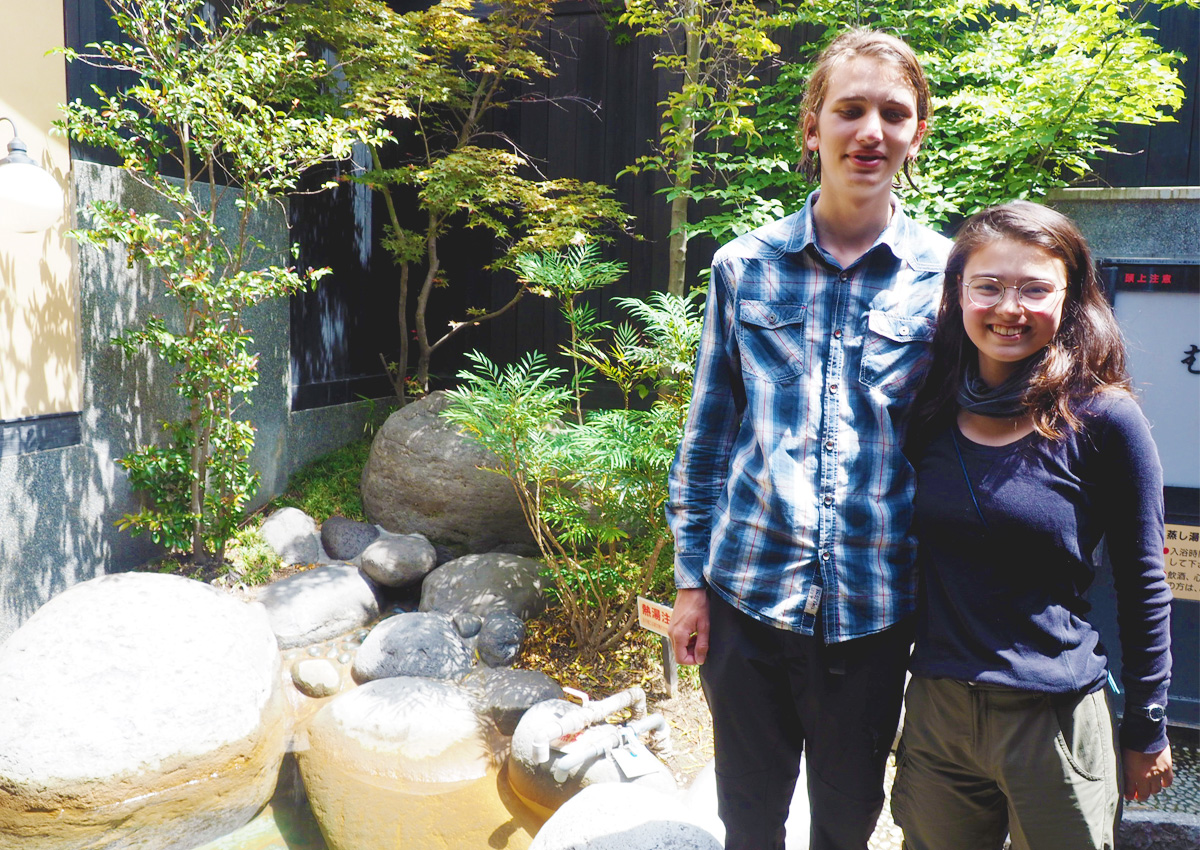 Private Baths Are Always An Option
Also, there are a lot of private onsens here in Beppu! So you can just start by going to a private one with your closest friends and then go for the public onsen. But as I said before this is an amazing experience that you should not miss while you are in Japan! Don't be scared and just let your worries soak away.