When people think of onsen, they tend to think of just bathing in the natural hot springs, but the Japanese people who have always been surrounded by hot springs have found other ways to enjoy this natural phenomenon. This page will introduce the four different ways of enjoying Japan's hot springs.
Onsen (ordinary hot spring bath)
This is the common hot spring bath. This is simply soaking your body in the warm onsen water after showering in order to relax and is something that everyone enjoys. This is the hot spring that most people imagine when they hear the word "onsen."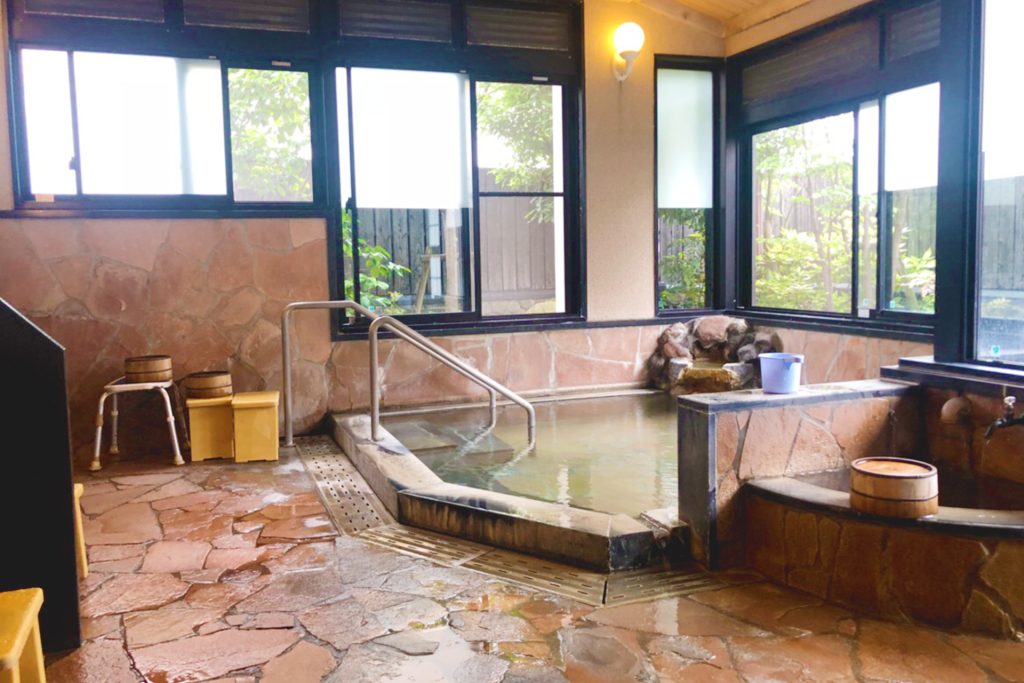 In many onsen, there is an indoor bath (uchiyu) and an outdoor bath (rotenburo). However, even if the bath is outdoors, there is no way for anyone to look in on the bathers from the outside, so visitors can still bathe with peace of mind.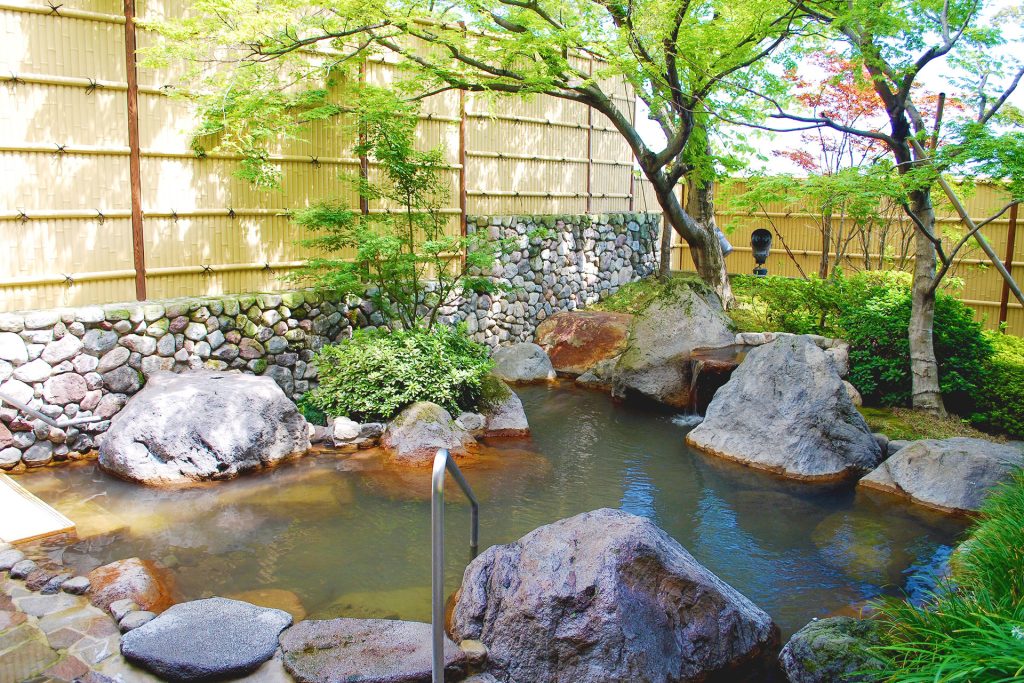 Although the full body onsen is the most popular, there is also another style where you are only partially immersed in the onsen water. This can mean just putting your hands or your feet in the water, called te-yu (hand bath) and ashi-yu (foot bath) respectively.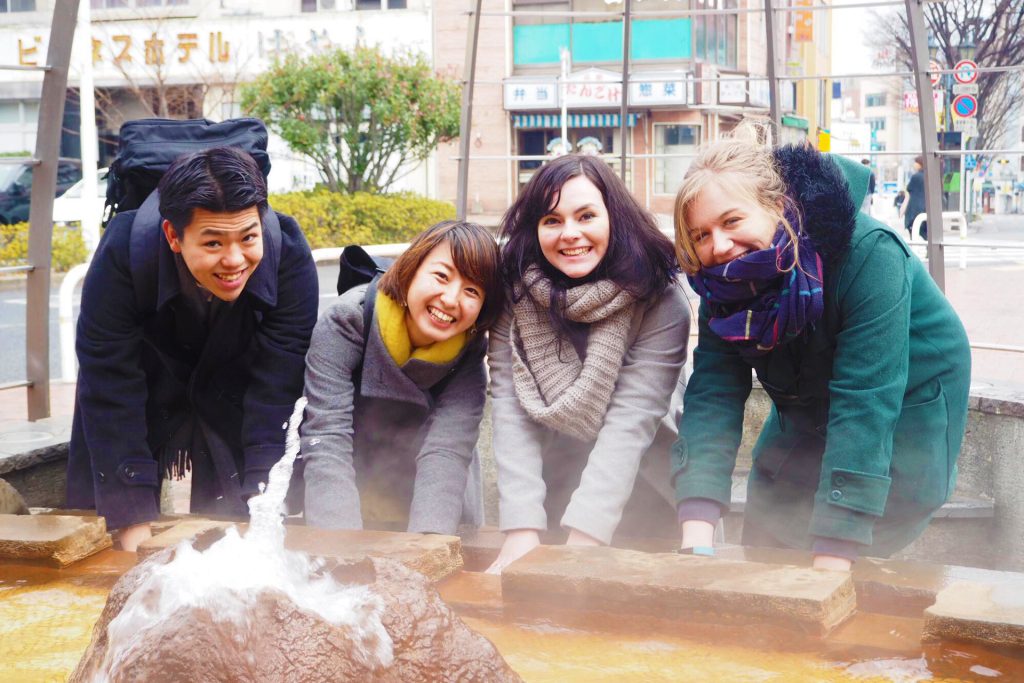 When you come to a hot spring resort in Japan, it is better to wear shoes and socks that you can easily take off, so you are ready to enjoy a footbath anytime!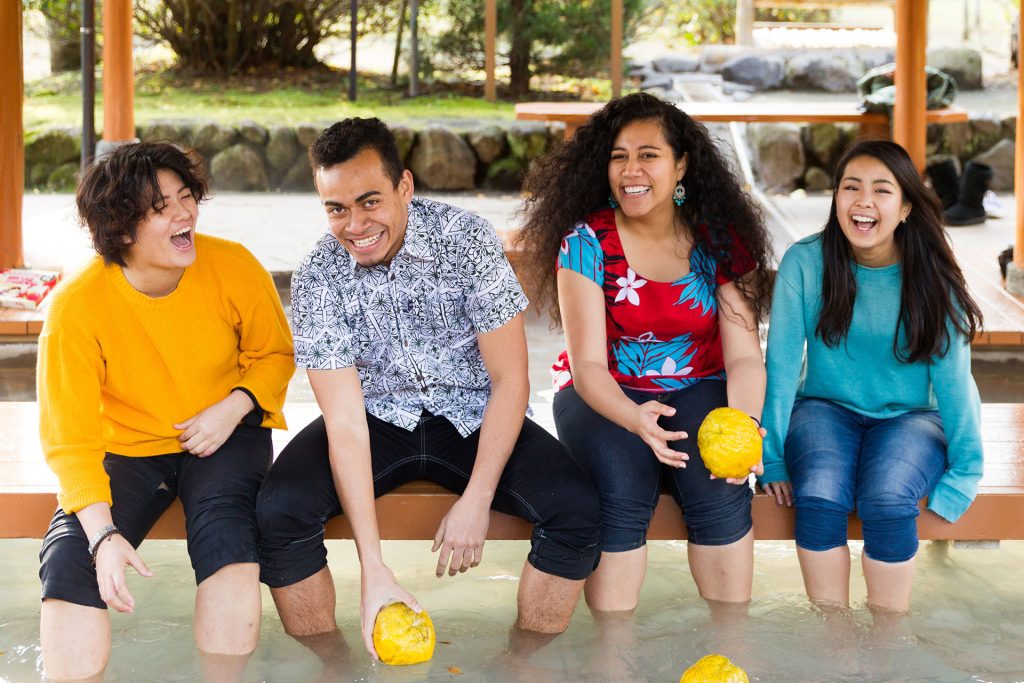 Doro-yu:
Mud that is imbued with the healing properties of hot spring water
This is a rare occurrence when the fumarole that releases the onsen steam combines with clay in the earth and enriches it with the onsen mineral water.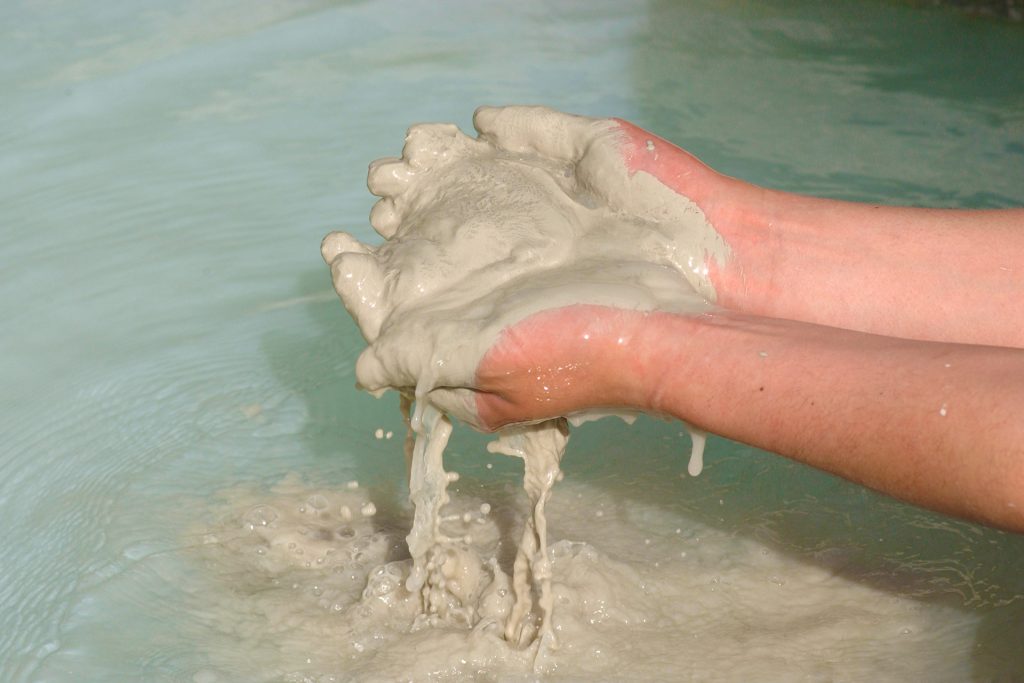 This creates a mud bath, where the mud has condensed quantities of the minerals people seek out in onsen. Because the buoyancy in these onsen is higher than that of normal onsen, there is a unique floating feeling that you cannot get in another onsen. This mud comes from deep in the earth and is fine enough to dry into a very fine powder. Beppu Hoyo Land Onsen is a famous Beppu Onsen where you can enjoy this unique mud bath.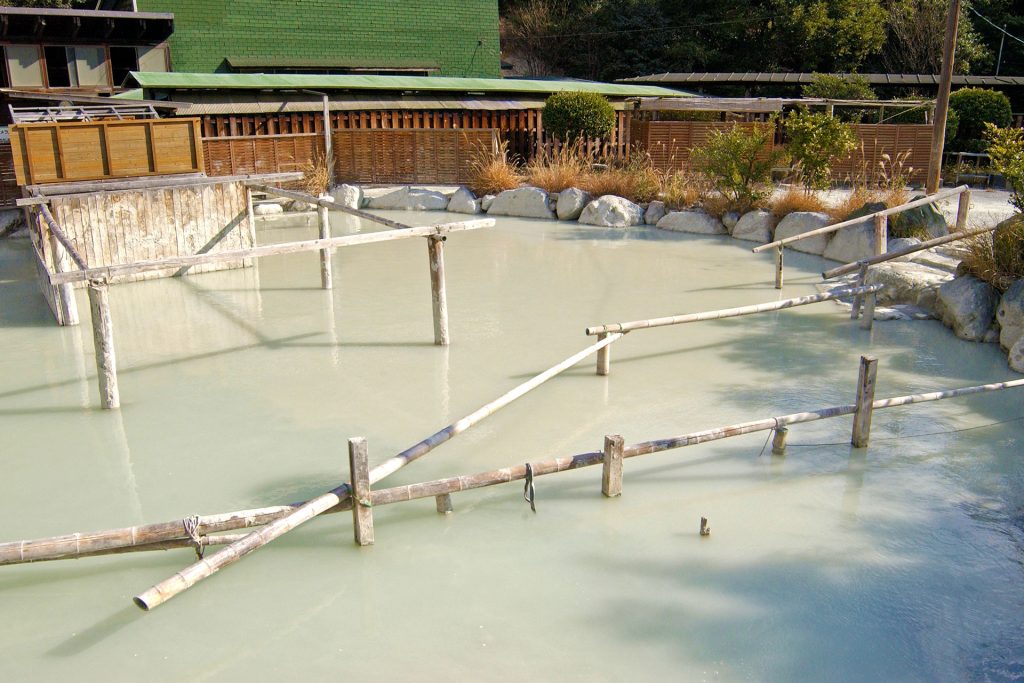 Mushi-yu:
a natural sauna using the hot spring steam
The original way that natural onsen was used was not actually for bathing, but for steaming the body in a mushi-yu. Now, you can only experience this traditional style of laying on top of Japanese herbs (sekisho) while in a steam hut at Beppu's "Kannawa Mushi yu".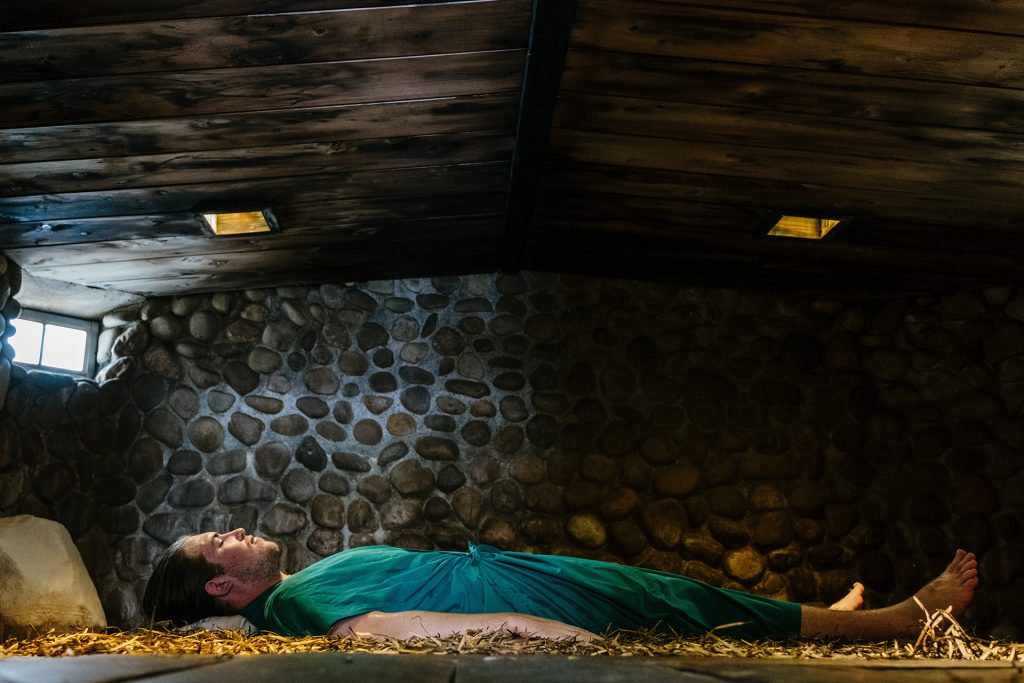 Elsewhere, there are no Japanese herbs and the steam is enjoyed just like a normal sauna. You can find this type of mushi-yu at both Hyotan Onsen and Yuya Ebisu in Beppu.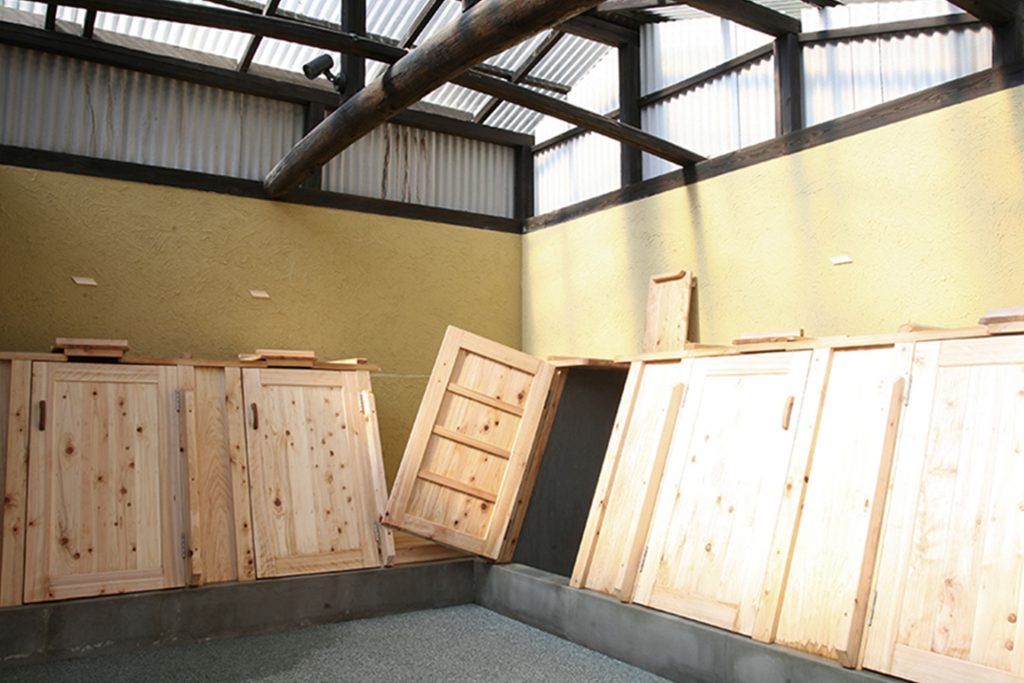 Suna-yu:
buried in sand warmed by the heat of the onsen
This final type of onsen uses the heat of the hot spring to heat the sand. Both the weight of the sand and the heat combine to relax the body. However, sometimes the weight can be painful, so do not hesitate to say something if you are uncomfortable. Photos can also be taken by the staff if you want a way to keep the memory. Please feel free to ask them. For more details, please visit The 'Sunayu' Feature Article.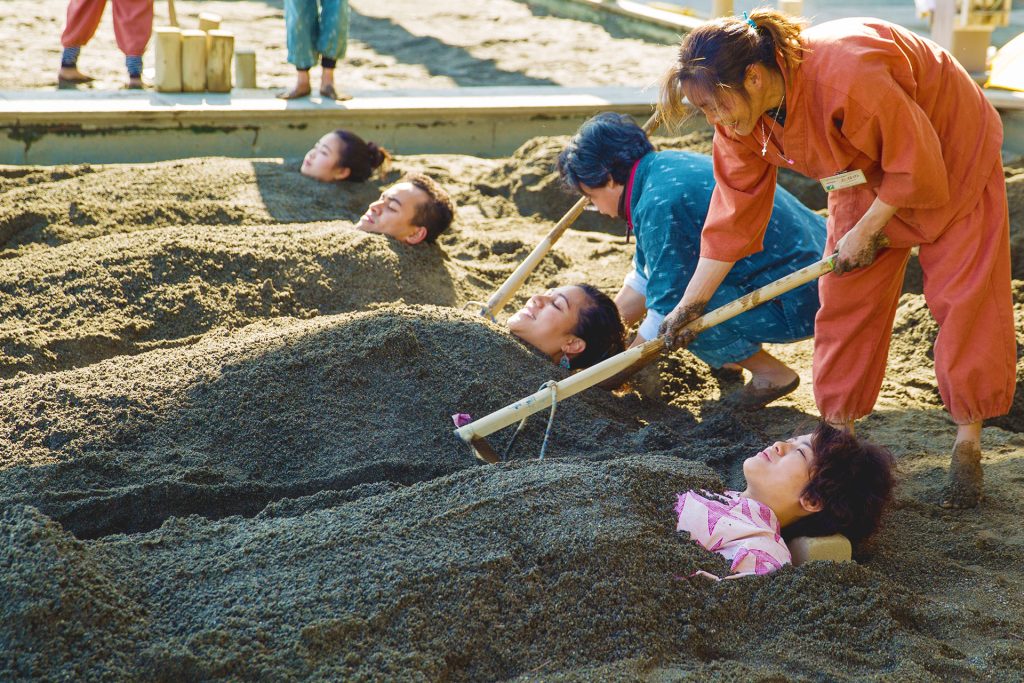 Which types of onsen do you enjoy?
Recommended hot springs and other attractions can be found by clicking the buttons below, so please have a look!
EnjoyOnsen