What to eat in Beppu?
Japanese meals are known to be unique and different; take sushi and ramen for example. Of course, you can enjoy many Japanese dishes and local cuisine in Beppu as well. However, I would like to introduce hell-steamed cuisine as the fist thing you should eat in Beppu.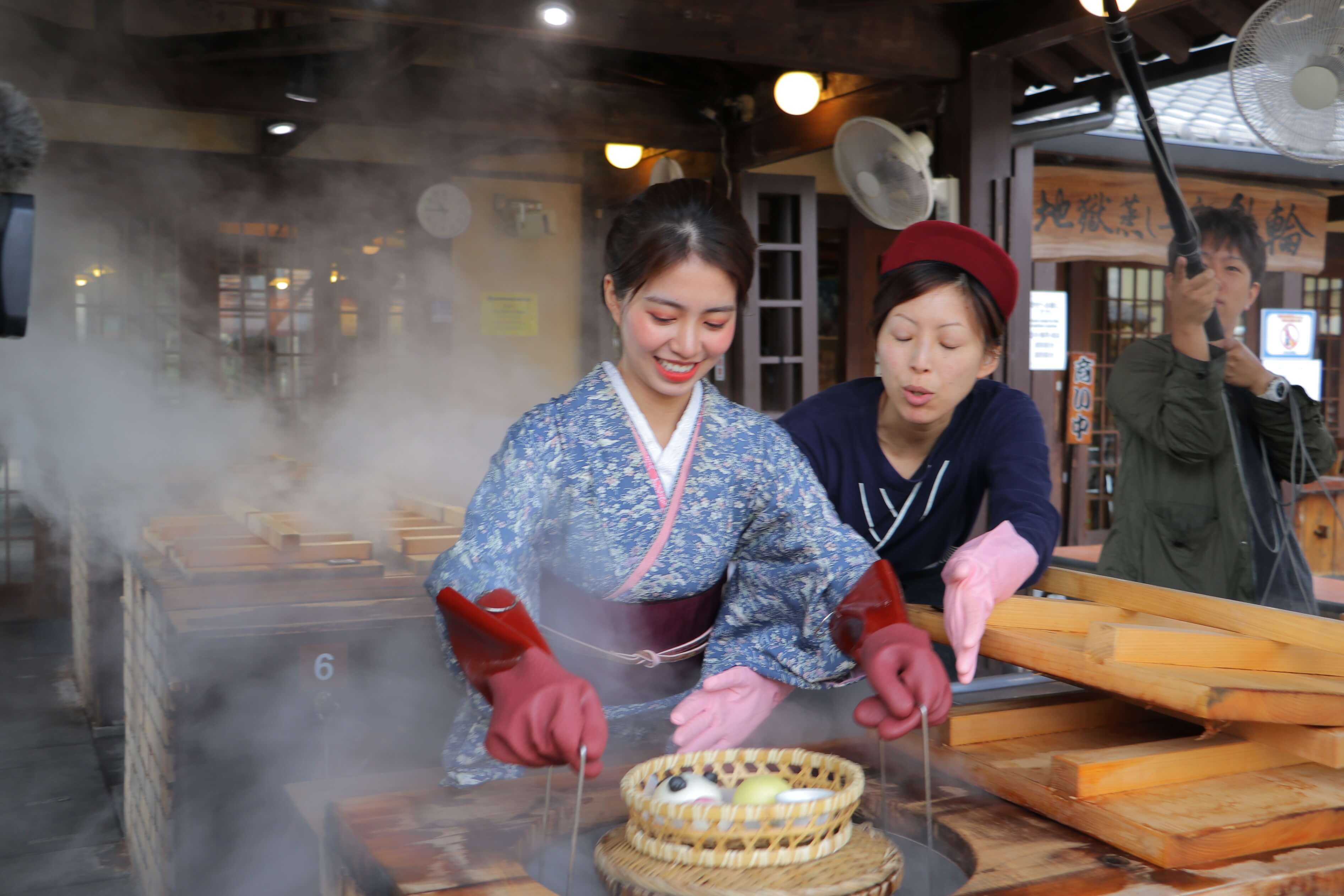 What is "Hell-Steamed" Cuisine?
This "hell-steamed" food is the local cuisine of Beppu's Onsen. It's what everyone is always eating. It's a style in which things like fish, meat, vegetables, and even pizza can be steamed. However, it would not be interesting and would not have become famous if it is made possible just by steaming, since that can be done anywhere. There is a special difference in the way of steaming these hell-steamed dishes! It is a special cooking method utilizing the fumes of the hot spring, so that the high-temperature steam heats the pot and allows the food to be steamed up all in one go. In addition, because the flavor of the material is condensed and the excess oil is lost, it's a delicious and healthy cooking method.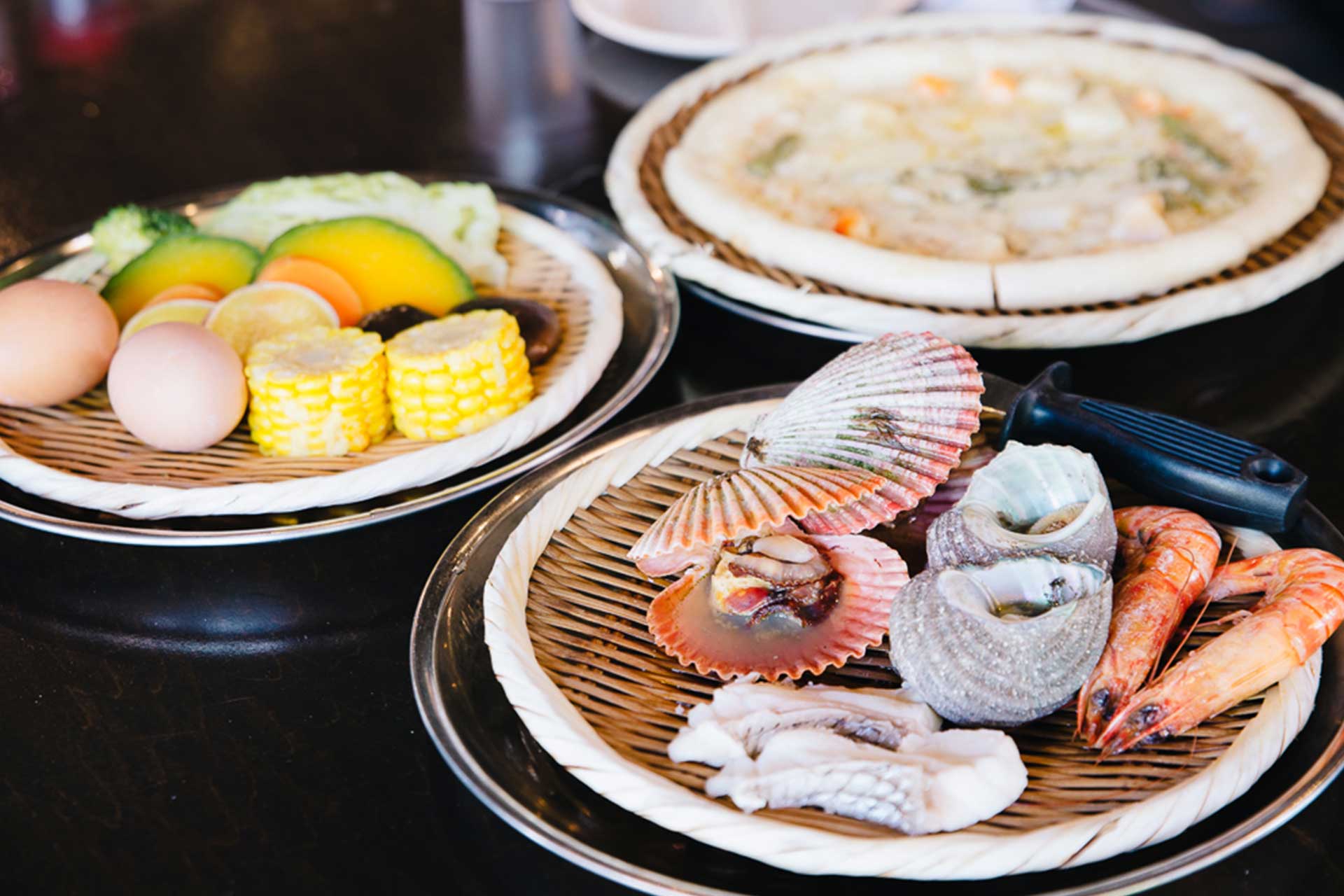 Where can I experience this!?
There is a place called the Kannawa area where you can experience hell-steamed dishes.
This time, I would like to introduce three recommended places.
First up is Jigoku Mushi Kobo Kannawa. It is located in the immediate vicinity of the famous "Sea Hell" and "White Pond Hell" on the Hells Tour. After the Hells Tour, what do you think about a hell-steamed meal? There is also a foot bath beside the shop. Everyone can experience it for free, and it might be a good idea to relax by steaming yourself before steaming the food.
The next place is Geothermal Tourism Lab Enma. Here you can also enjoy the hell-steamed dishes just like at the first place. However, it is possible to enjoy a foot bath at the same time as cooking because a foot bath is installed under the table here! Moreover, the author experienced the steamed meal with a foot bath in Geothermal Tourism Lab Enma during the summer, but was able to enter unexpectedly comfortably, even in the summer heat. Across all seasons, it is recommended!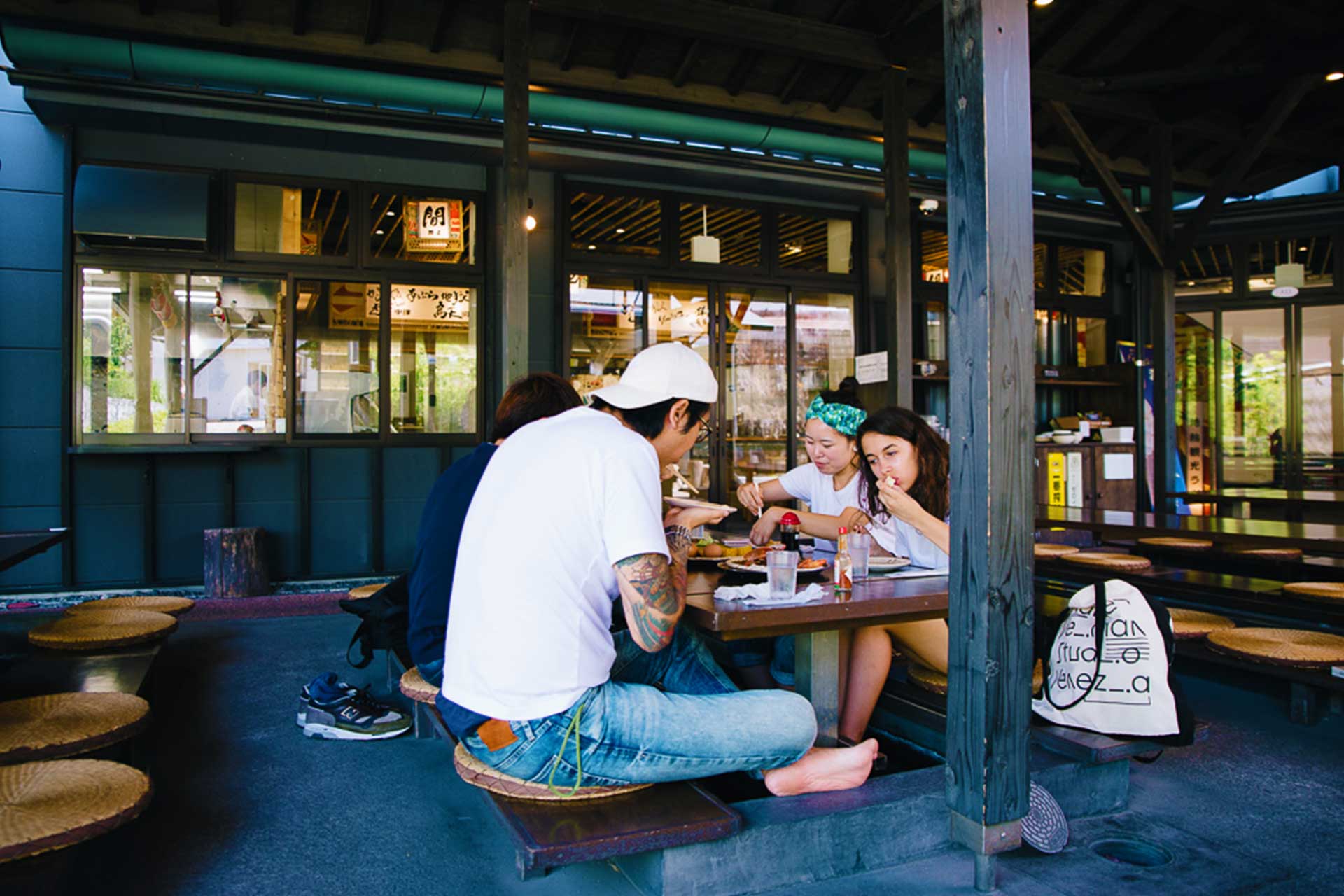 The food and hot springs are inseparable.
As you can see from the two stores introduced this time, there are things like hot spring bath facilities – foot steaming hot water and foot baths – in the place near where the hell-steamed dish is. That being said, the last shop to introduce is Daikokuya.
There is a facility where you can experience hell-steamed food in the inn.
There is also a hot spring bath here! While staying leisurely, you can reap the benefits of the baths and have your fill of the hell-steamed dishes' deliciousness. It would be nice to relieve the fatigue you might experience during your trip.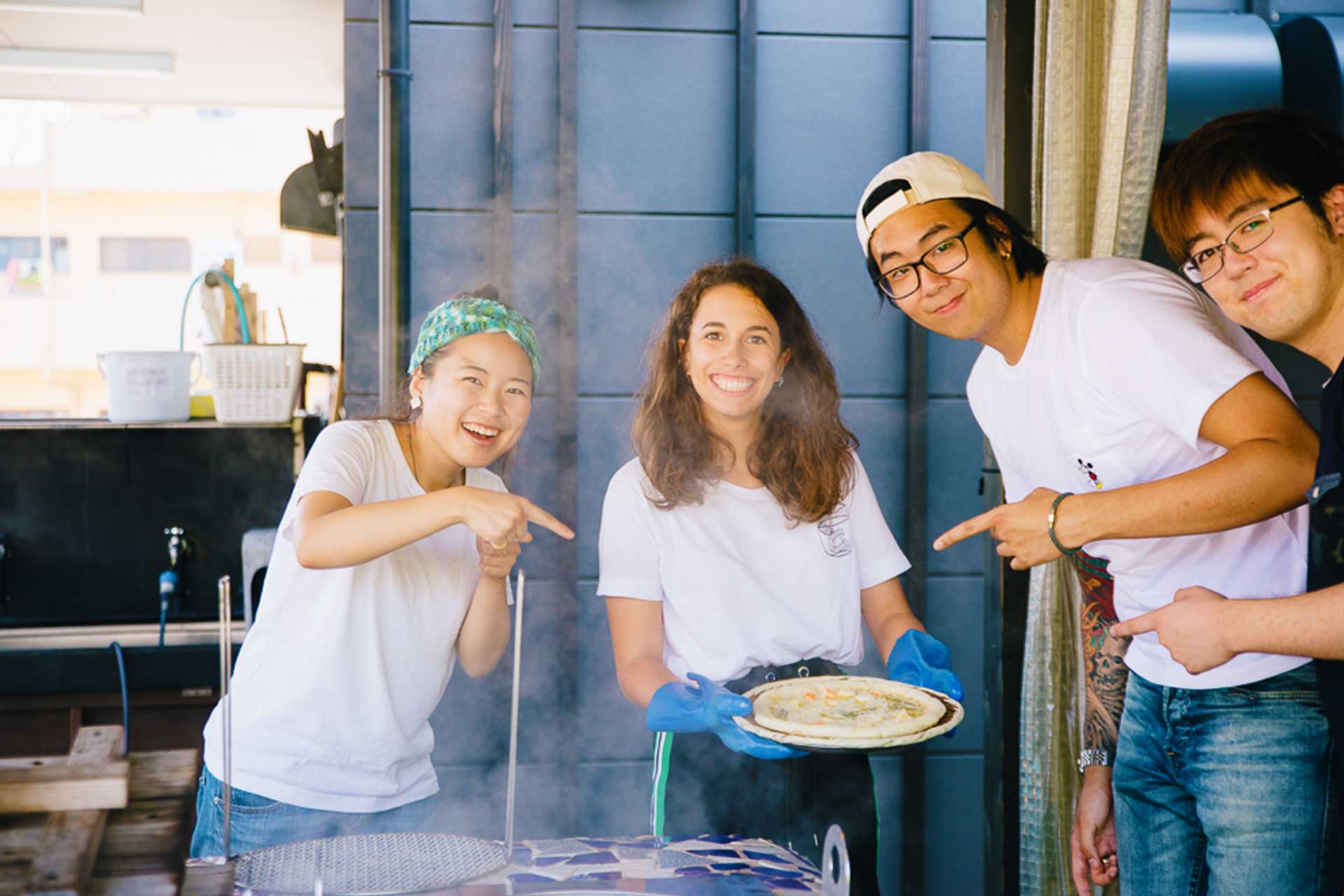 "Hot spring cure" refers to the treatment of illnesses and medical treatment through entering hot springs in accordance to the hot spring's specific effects. Even in Beppu, many people visited for long-term treatment from the early Meiji period up until the postwar period. Many are gone, and now there are only Kannawa hot springs, but you can still enjoy these treatment baths.
In addition, this hell-steamed dish is a meal that you can only experience in Beppu. Furthermore, the steamed food is not only rare but a healthy type of meal. That is why hell-steamed food is the number one thing to eat in Beppu. There are lots of ways to enjoy hot springs in Beppu, but don't you want to try to experience the steamed food as one of them?
How to get to Beppu Onsen.
Recommended hot springs and other attractions can be found by clicking the buttons below, so please have a look!
EnjoyOnsen