Last time we explored the history of Beppu Bamboo ware and its importance to Beppu's history (which you can read here!). This time, we take a closer look at today's bamboo craftspeople and how they are developing their craft to meet the needs of today.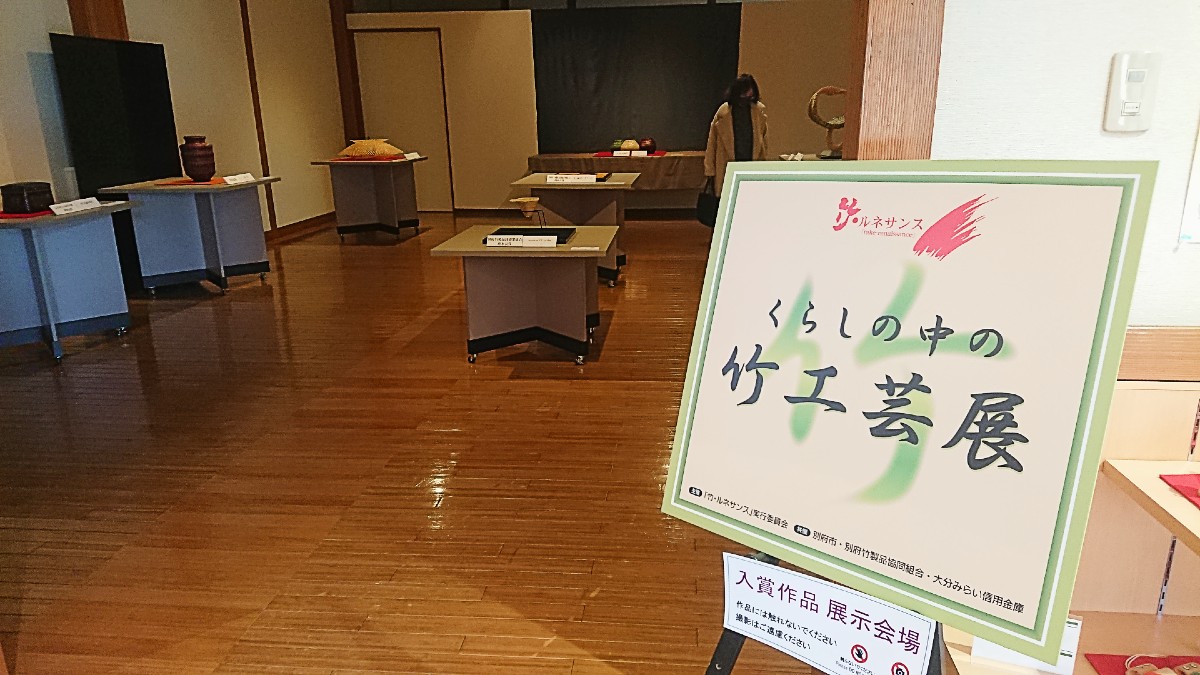 Though bamboo craft has developed over the decades, its tie to everyday life remains strong. No better exemplified is this than the entries to the 57th Exhibition of Bamboo Crafts In Everyday Life.
The Exhibition
From January 26 to February 14, the Bamboo Renaissance Executive Committee held a special exhibition to highlight the efforts of bamboo craftspeople living and working in Oita Prefecture today. The theme was "Living With Bamboo Items Is Good For The Soul." By honoring items that are not only beautiful in form but serve a place in everyday life, the exhibition sought to promote this traditional trade.

The contestants? Professional and amateur craftspeople living in Oita. The judges? Professionals living in Oita Prefecture. The Place? Beppu City Traditional Bamboo Crafts Center.

First place was Takayuki Shimizu with "Tsubomi." The pieces were entered separately, but the beauty of the same design as well as the unique dyeing technique stuck out.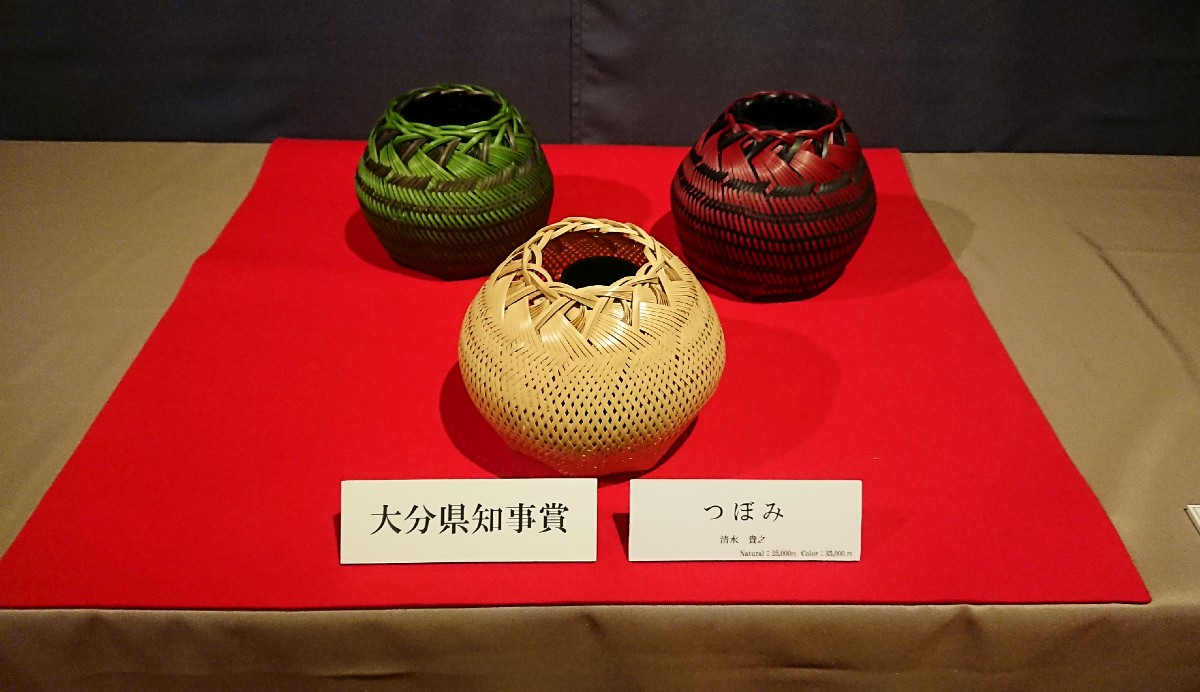 Second place Kei Hasegawa`s "Fuka." The artist also utilized a unique dye method and played with the thinness and thickness of each bamboo piece woven.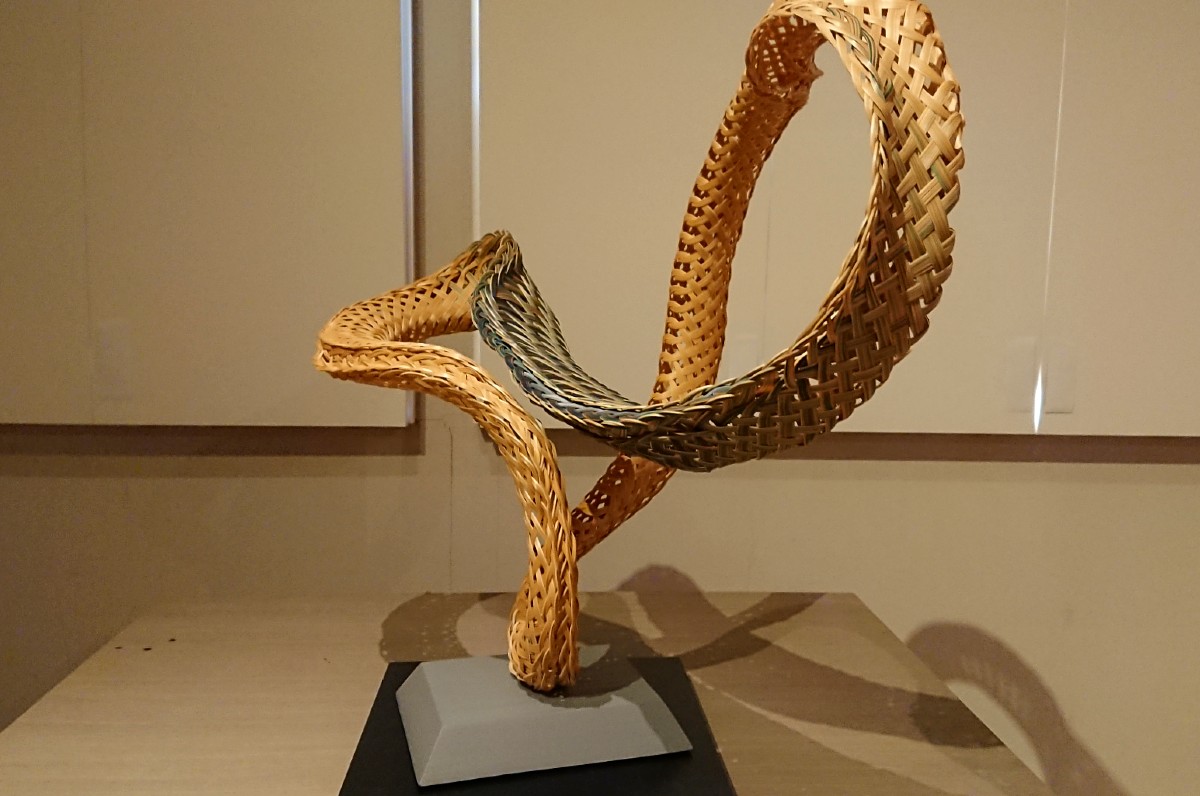 However, regardless of the judges' placement, all entries were on display at the center.

While checking out the exhibition, I took the opportunity to talk with Beppu City Traditional Bamboo Crafts Center's young director, Miho Miyasaka.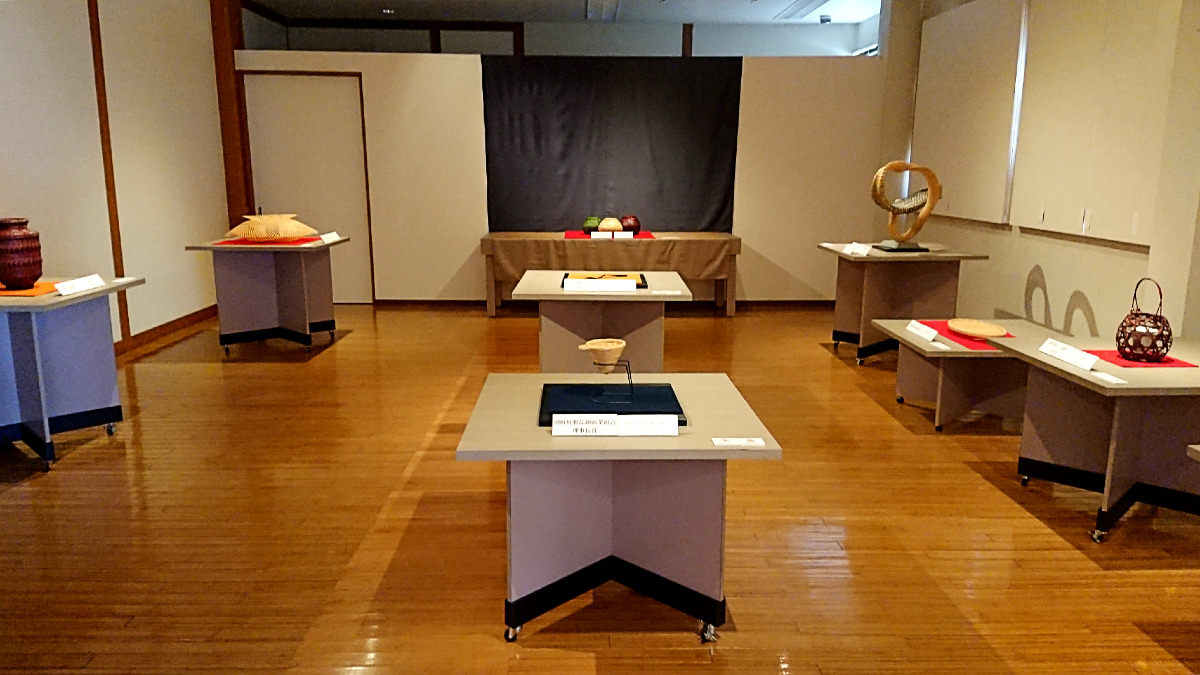 Bamboo Craft Education
Miyasaka san herself trained at Bamboo Craft Training Center, also in Beppu, and graduated in 2017. Prior to her education, the school had just a 1-year program. However, realizing that young craftspeople needed additional education and training to be able to sell their products in the current market, the school developed a 2-year system 8 years ago. So, how do today's bamboo ware makers appeal to an ever-changing modern market?

Director Miyasaka explained one benefit of bamboo ware that appeals to current sensibilities is the material's sustainability. Bamboo grows quickly and many places in Japan experience overgrowth. This unwanted bamboo can be used again and again as a preferable alternative to plastic and a solution to this overgrowth problem. This face makes bamboo a very appealing material for modern consumers.

Another way in which modern craftspeople must adapt is not just the way they market bamboo items, but the way they make the products as well. Whereas many home products in the past were made to accommodate a large number of people, craftspeople design bamboo products more compact for the needs of smaller families and single living.

And that's not all! Of course, modern Japanese life greatly differs from that of yesteryear and as such, demands very different items.
The New Beppu Bamboo Craft
Take for example this cake knife.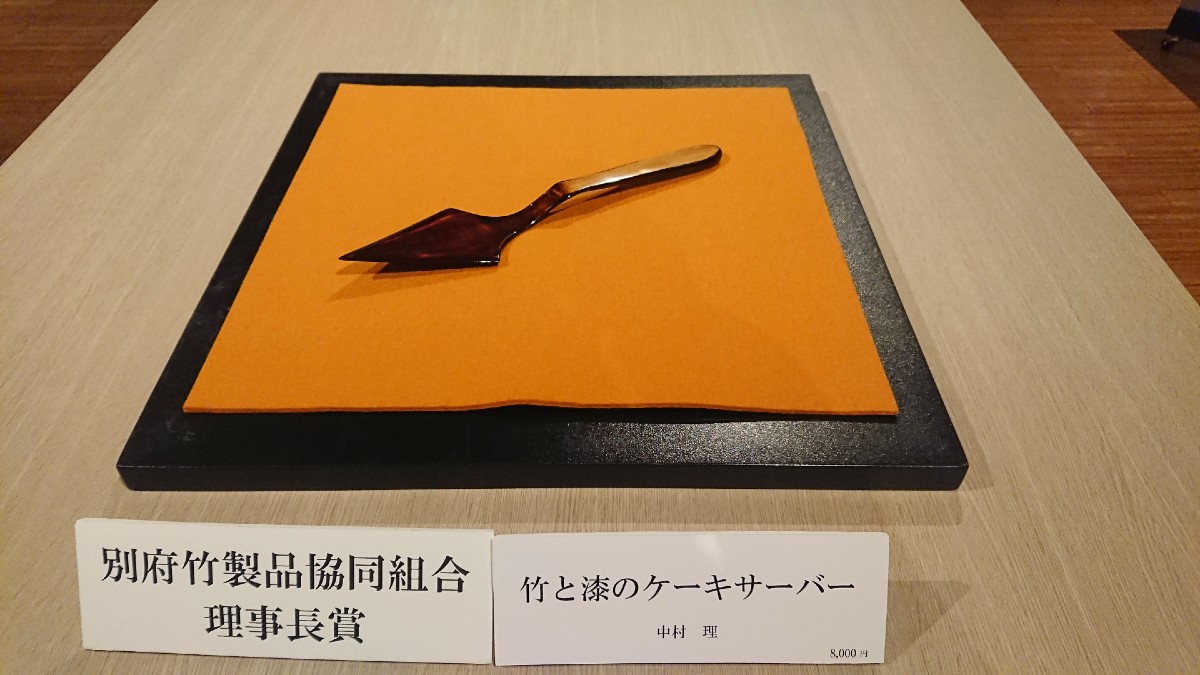 Or this coffee dripper.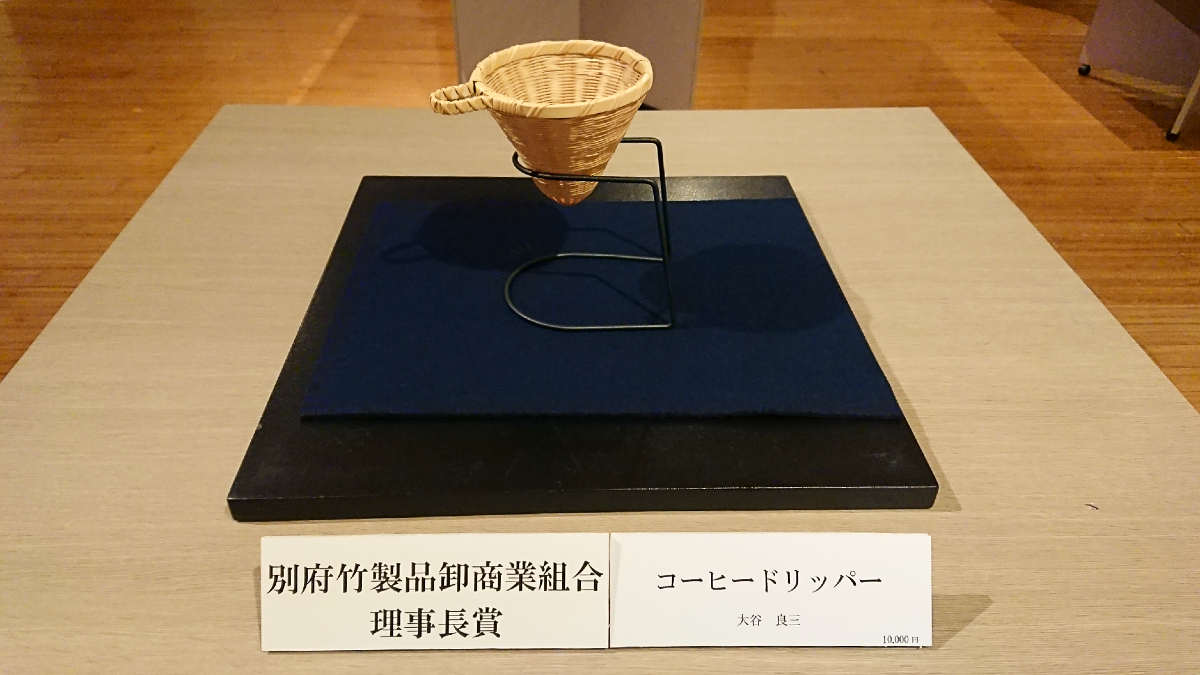 Both items took home awards for both demonstrating beautiful craftsmanship and forward-thinking in addressing the needs of today's lifestyle.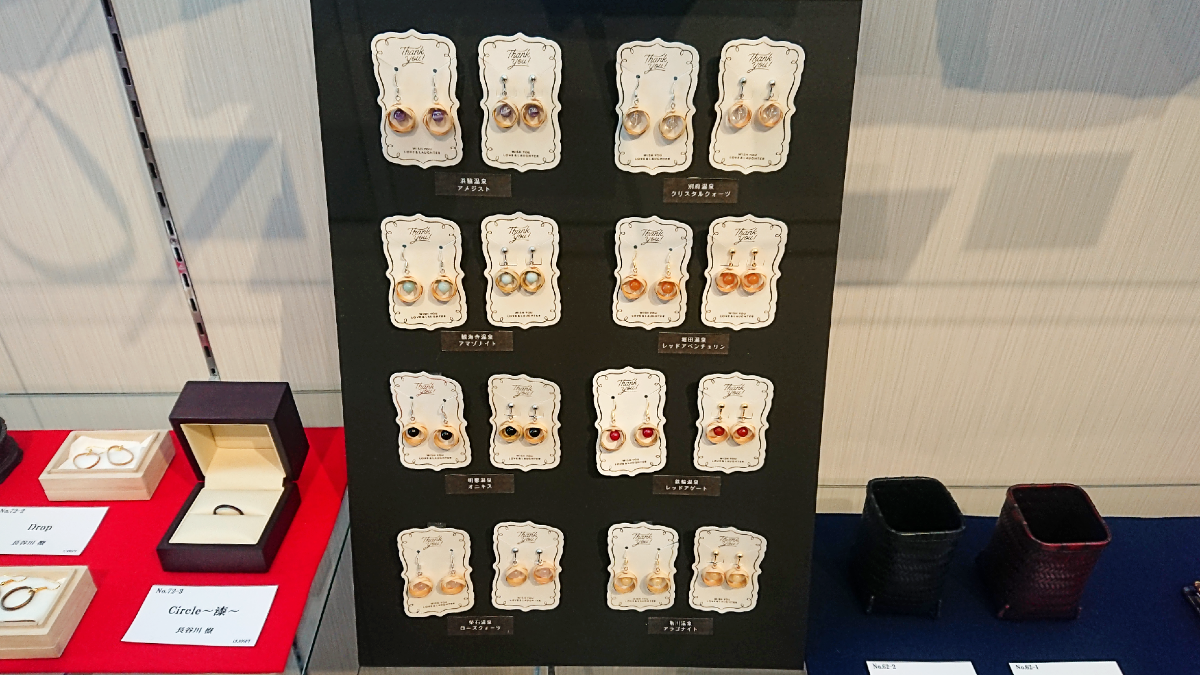 Another interesting new use of bamboo is the creation of bamboo accessories. Traditionally, bamboo products were designed by men, relegating women to just the weaving process. However, today's generation of craftswomen are not content with being left out of the design stage.

As recent as 10 years ago, there were no such things as bamboo accessories, but the entry of female perspective to this craft gave birth to new and exciting products. These include earrings, bangles, pendants, purses and more! Among our favorites are those produced by the fashionable shop, cotake.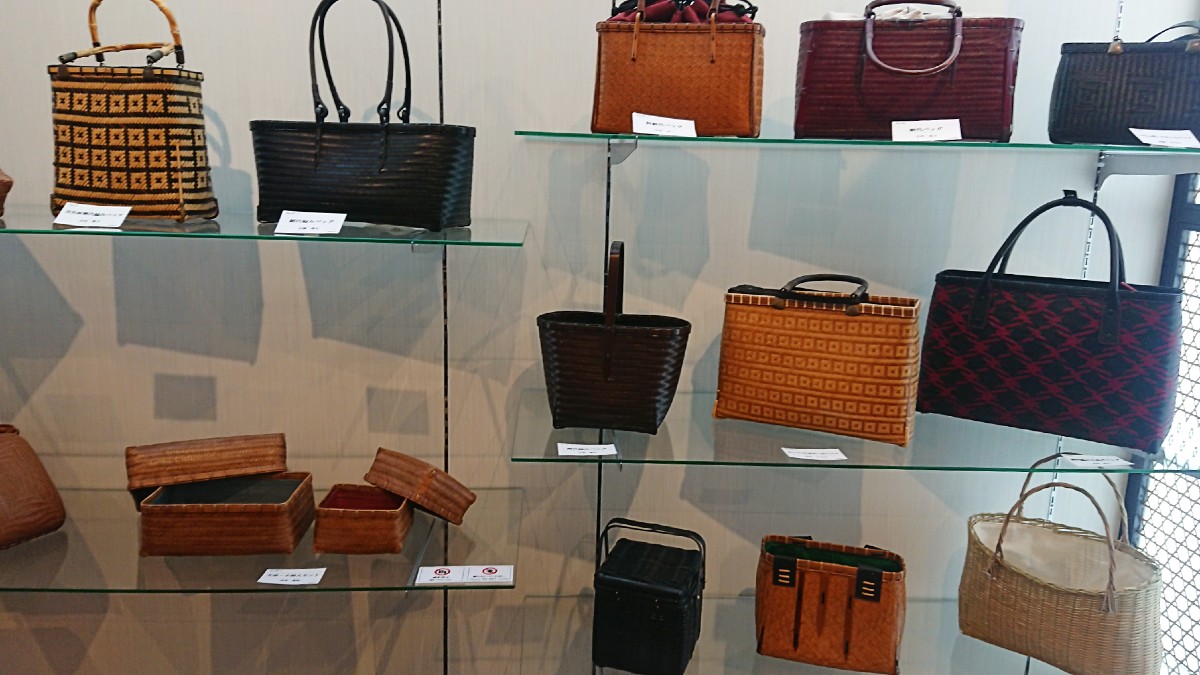 Miyasaka San herself creates bamboo accessories, such as business card holders, and art pieces as well. You can check out her Instagram here.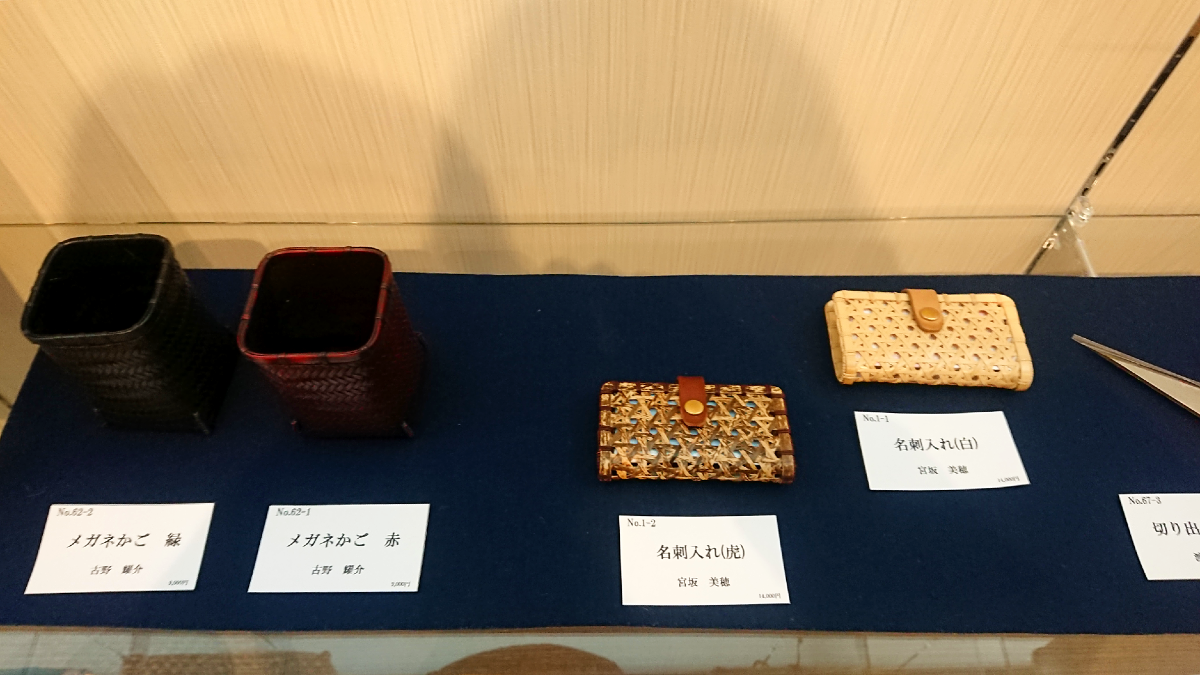 Another unique characteristic of bamboo is that it changes color with time. Miyasaka san says, "I want people to take it in their hands and feel it grow and change over time."

Bamboo products are designed by their craftsmen and craftswomen to play a role in your everyday life. They are items that grow and change with their owners.
Cotake
OPEN: Monday-Saturday 10 : 00 ~ 17 : 00
CLOSED: Sundays
WEBSITE: www.cotake-beppu.com
Beppu City Traditional Bamboo Crafts Center
OPEN: Tuesday-Sunday 8 : 30~17 : 00
CLOSED: Mondays
FEE: 390 YEN
WEBSITE: https://takezaikudensankaikan.jp/publics/index/41/

How to get to Beppu where Beppu City Traditional Bamboo Crafts Center is located.

EnjoyOnsen