For people who like hot-springs and have tattoos, this article may be useful to you. Japan has associated tattoos with criminal forces for a long time. That`s why many hot spring facilities in Japan prohibit people with tattoos from bathing since many Japanese cannot relax if they see people with full tattoos on their back. Onsen facilities consider this concern when they make these rules. Please refer to this article (100 Tattoo-allowed Hot Springs in Beppu, Japan) for further information.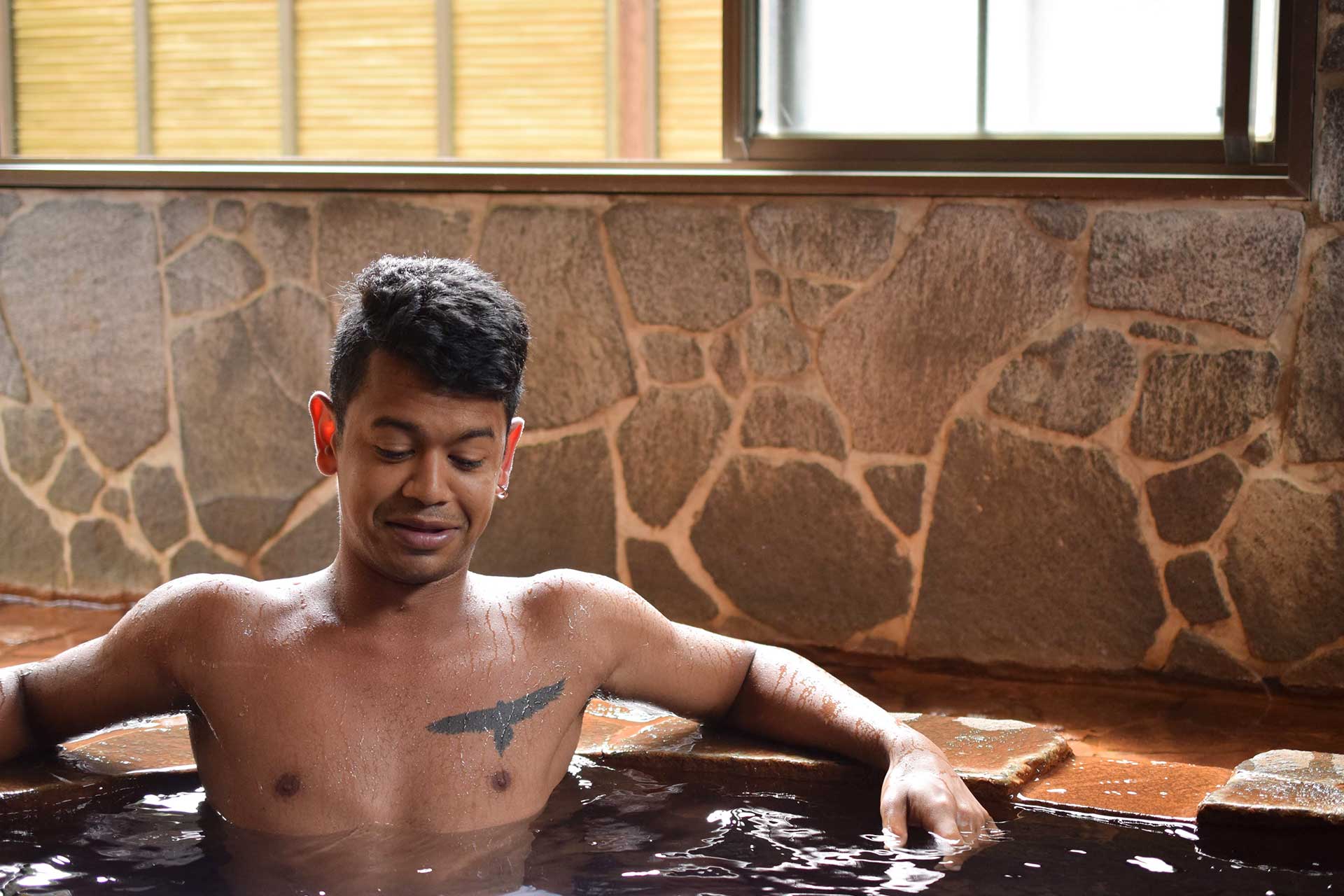 Here are some accounts from people with tattoos:
"When I came to Japan for the first time in Osaka, I was so disappointed when I saw a big sign said NO tattoo at the entrance…"

"I could not relax at all since many Japanese people stared at me…it made me tired.."
"It was sad that after one man saw my tattoo and try not getting close to his child and me.. even I did not do any bad things to them.."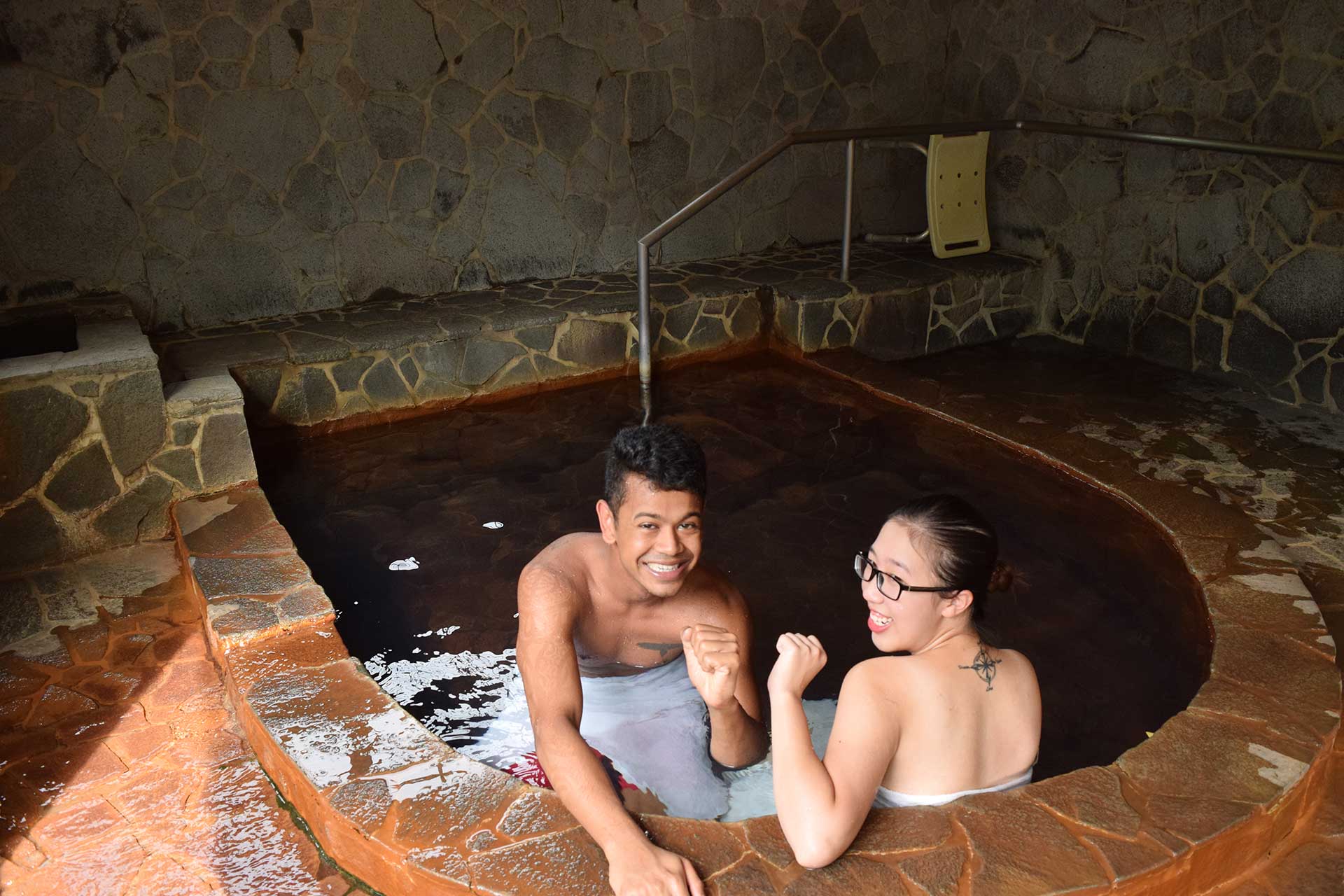 *Using bath towel in onsen is usually not permitted. This is just for shooting photos.
In this article, we interviewed Saki and Phuong, two people who have tattoos, love hot springs, and live in the onsen capital city, Beppu.
Hot springs are always my destination
Saki, our first interviewee, loves traveling so much that he got a world map tattoo on his back. He has already traveled to over 30 countries and plans to mark the countries he visits on his map after he reaches 40 countries. Hot springs are essential for him. When he learns of a nice hot spring, he makes that the destination on his next trip and goes there. He knows how much a hot spring makes his whole body relax. Especially after sports or exercising, taking a hot spring melts away his tension and eases muscle stiffness. For people who walk a lot during their trip, hot springs are a magical to restore your energy. "Your tiredness will fly away! That's why I love onsen."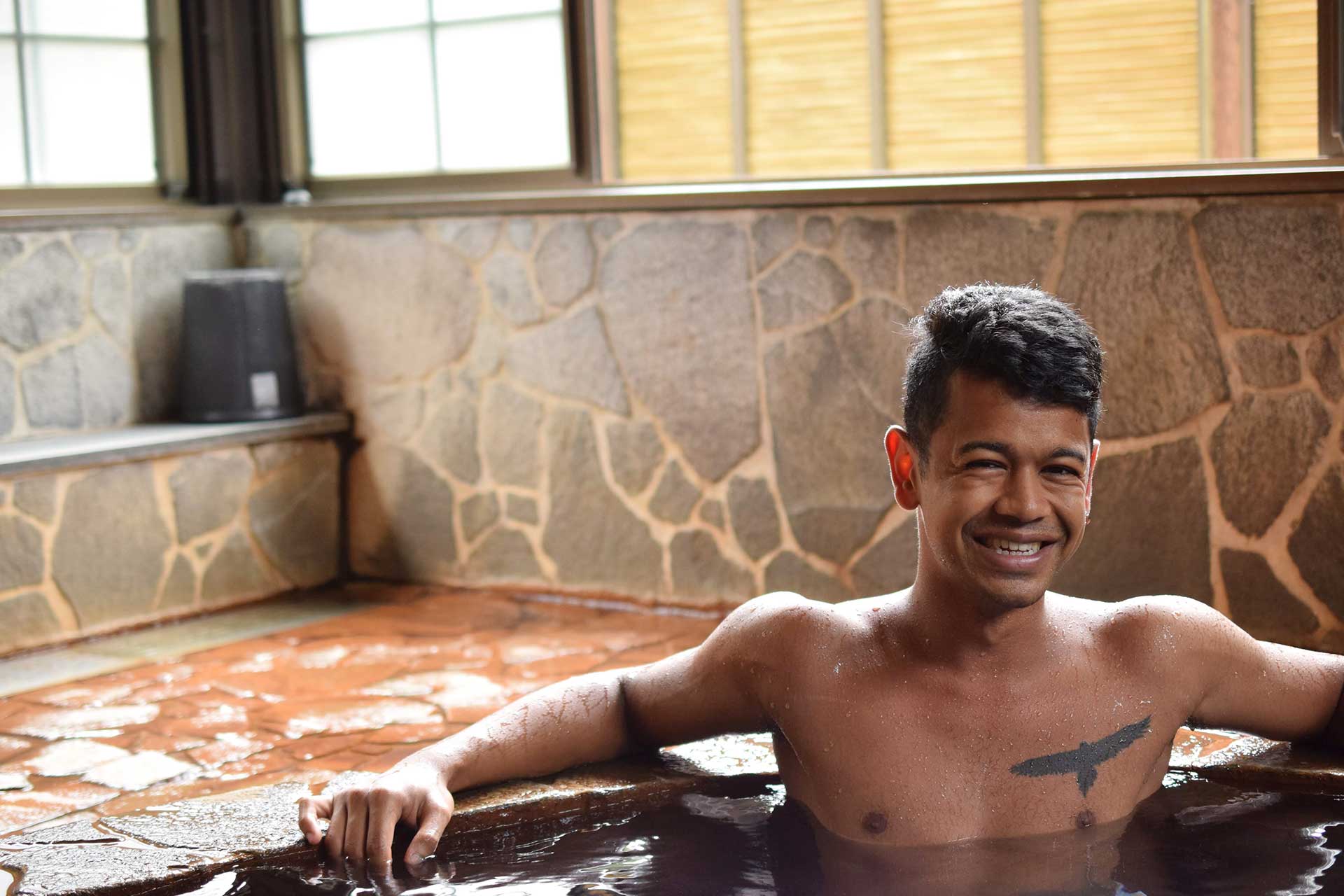 His favorite Beppu Onsen is "Yuya Ebisuya" and "Hyotan Onsen". These hot spring facilities have various hot springs such as open-air baths called rotenburo. "Usually, a public onsen is gender separated, but if I go with my girlfriend, we can choose a private onsen and go together."
Private hot springs also have many choices
Whenever I go to a hot spring, I need to check whether tattoos are allowed or not. However, private onsen (including what is called kazokuburo, or family bath, and kashikiri buro or private hot spring) can be enjoyed without worrying about it. It will be your private space, so feel free to go. There are many kinds of private onsen in Beppu, so we can choose one according to our mood of the day. I cannot find any words to express how much I can relax in a hot spring without any hesitation. The Perspective Private outdoor bath "Tenku – Yubo bath" of Seikaiso was the last time I went and it was a great view of the sky and ocean on sunny day.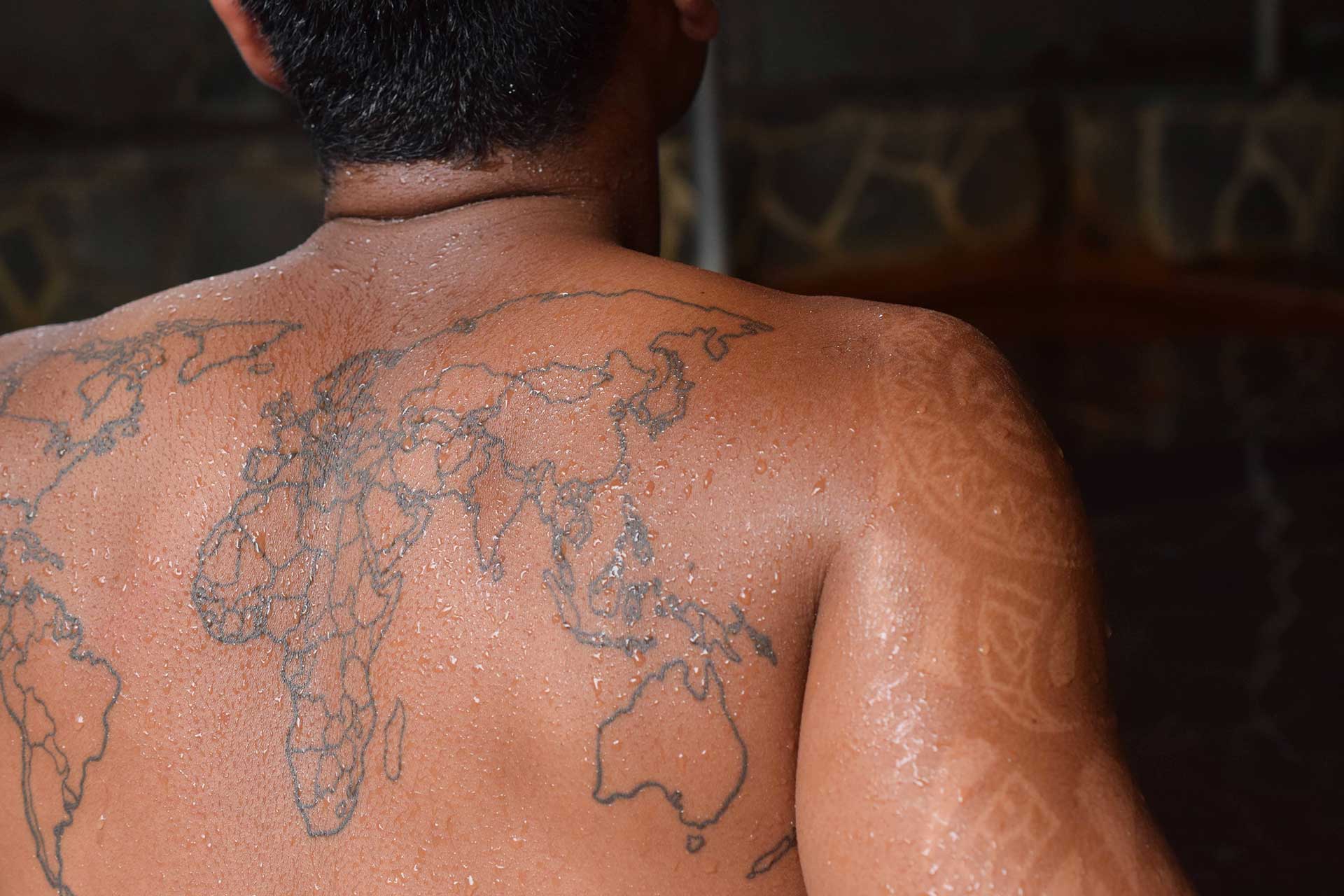 Memorable hot spring with a smile and friendly local people
Our second interviewee, Phuong values families, dreams, friends and love. In order to go back to these core values at any time, she put a tattoo on her back with the four words and a compass.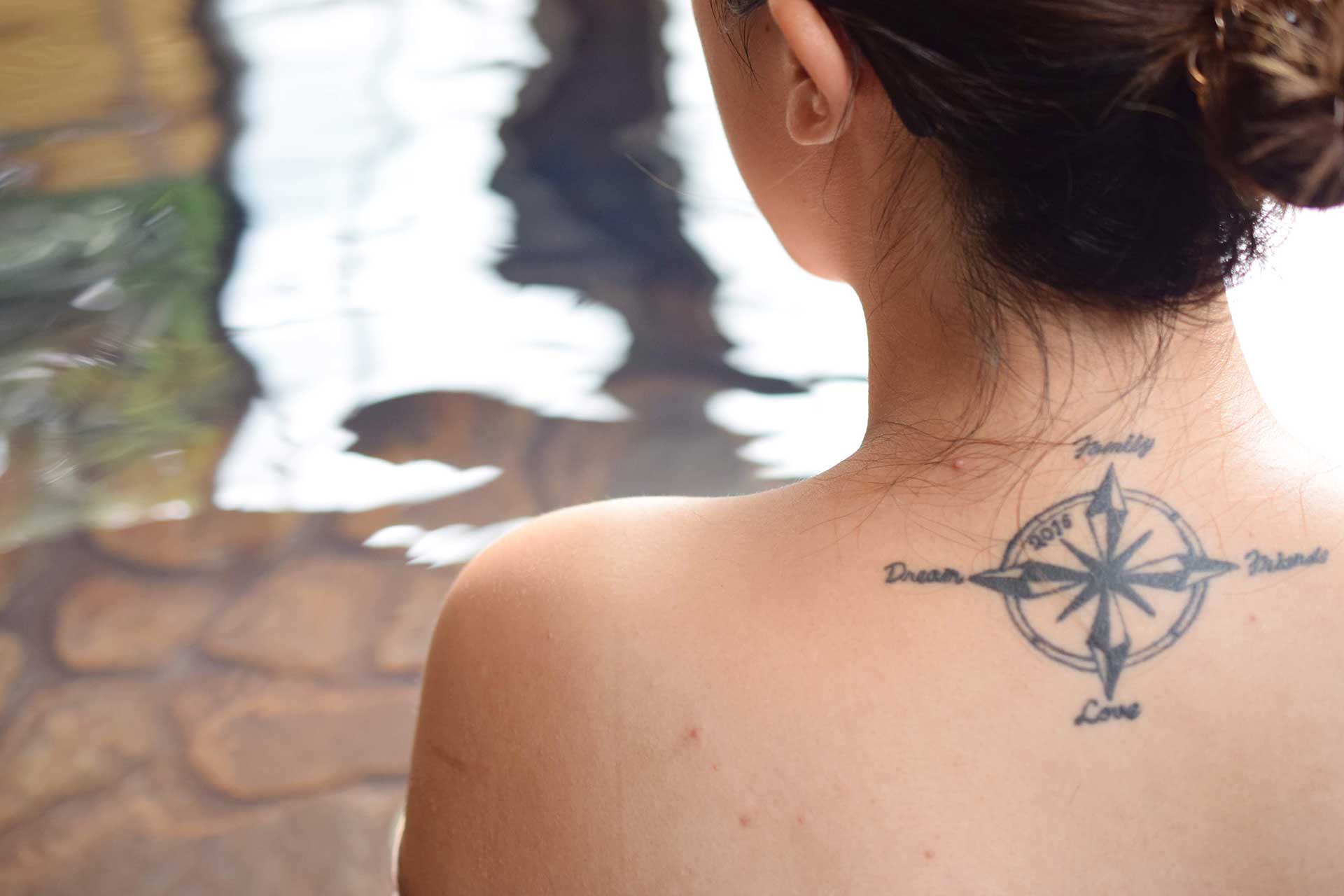 Phuong, who is full of love for many activities, always has to choose between going to a hot spring, shopping, or hanging out with her friends. Her top three favorite tattoo-friendly hot spring are Beppu Onsen Hoyoland, Hyotan Onsen, and Kitahama Onsen THERMAS.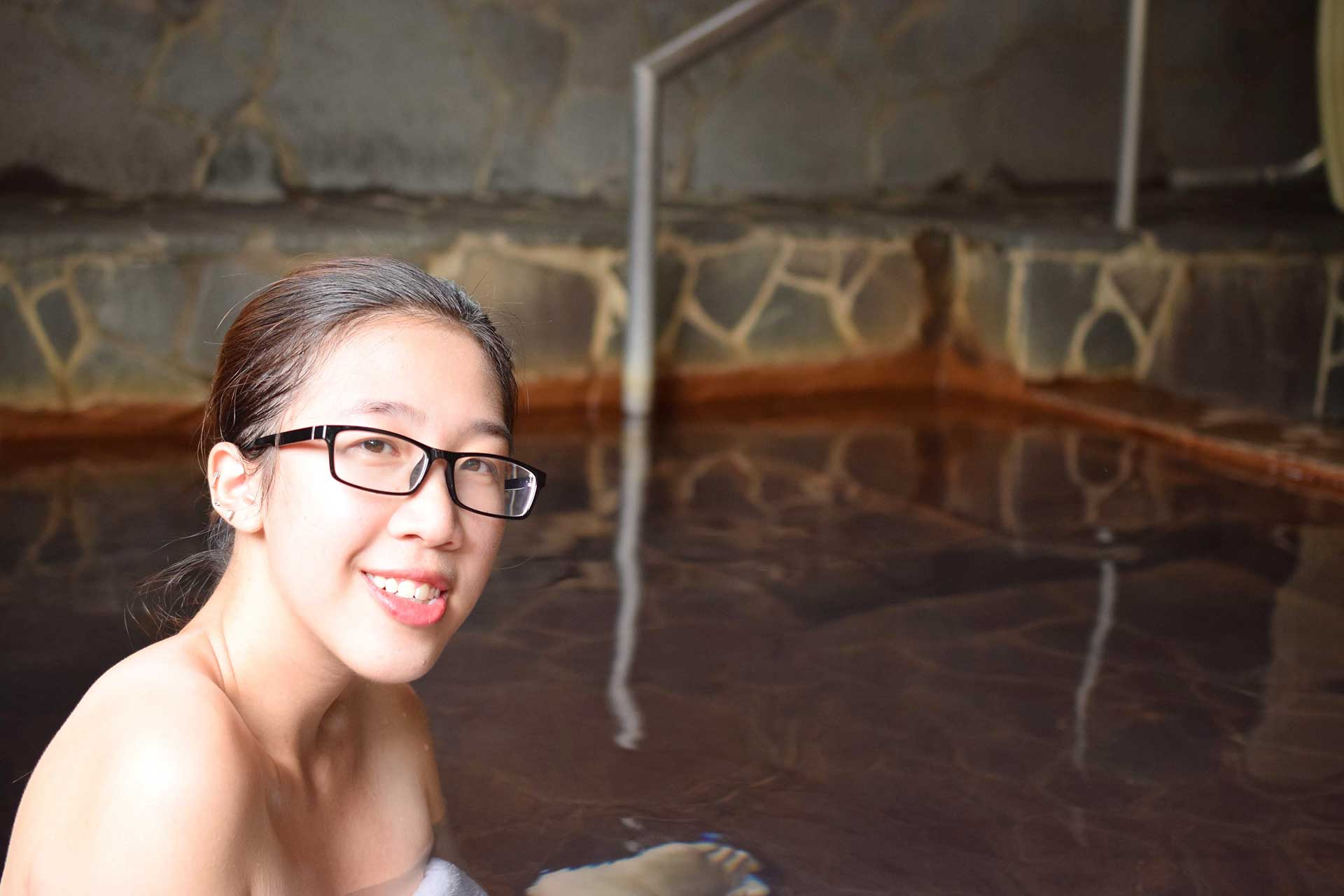 Onsen Memories
She told me her memorable hot spring experience at Beppu Onsen Hoyoland.
"When I enjoyed a very unique mud onsen with my friends, one lady like my grandmother talked to me and taught us a secret spot, 'Here the mud is better, it's clean and smooth!'"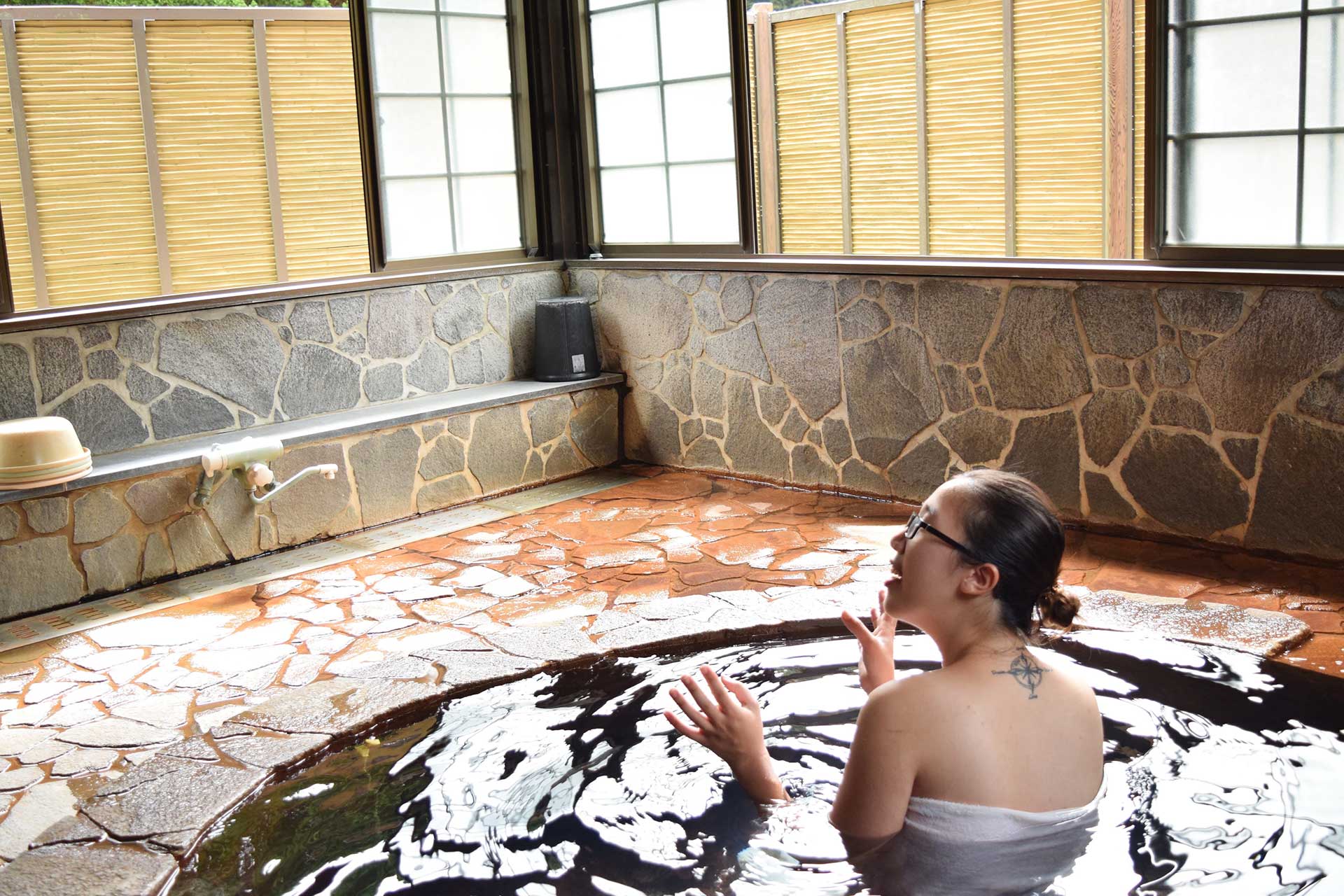 "Although I did not understand Japanese, she tried to tell us by using a gesture with her big smile, so we enjoyed the muddy, unique hot spring together. Thanks to this gentle grandma, our onsen experience became so memorable."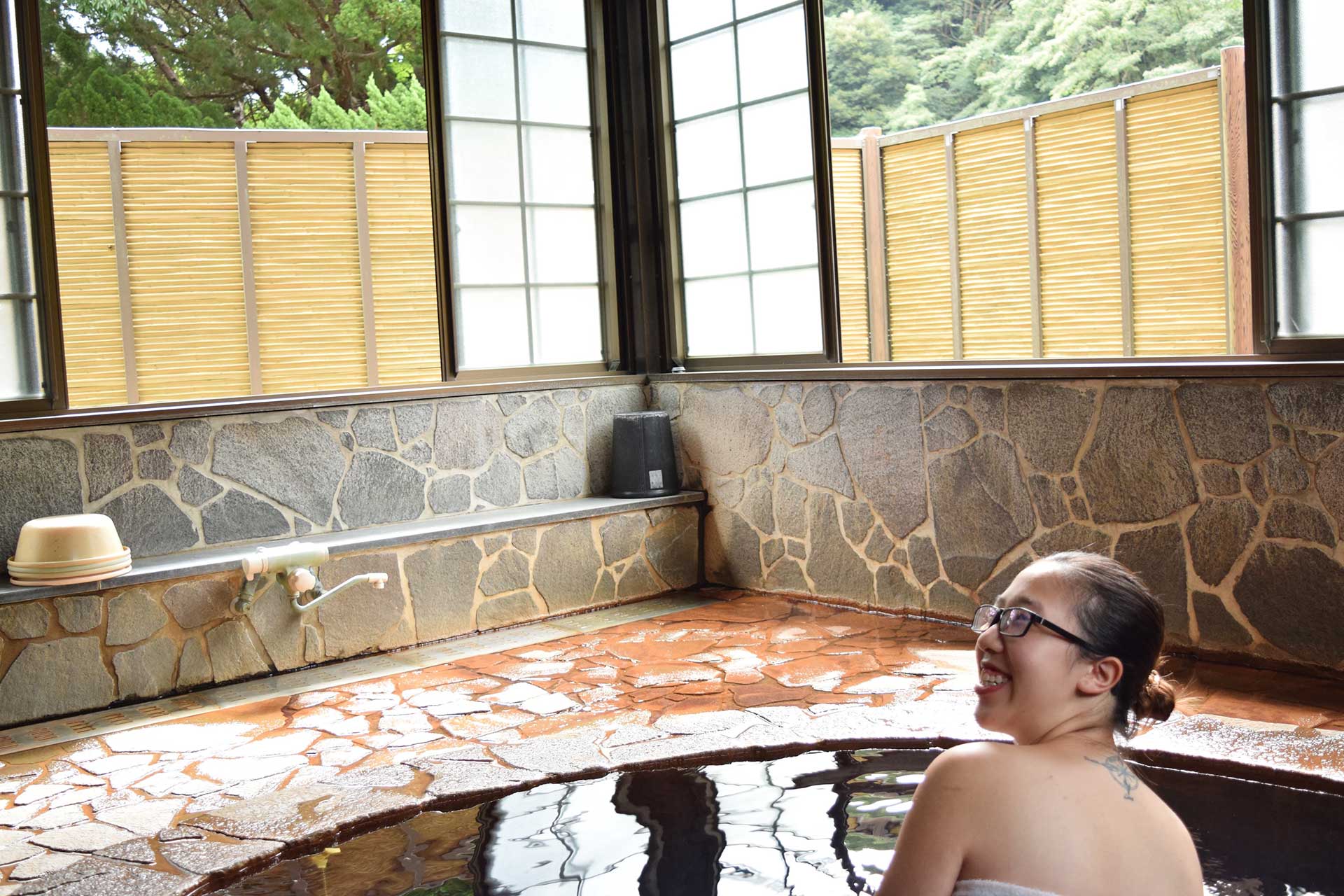 Beppu people are friendly and many people do not mention my tattoo. Instead, they mention the correct manners and teach me how to take an onsen and give me greetings. Since there are many various hot springs in Beppu, I choose where to go at the moment, such as Kitahama onsen THERMAS, which has an open-air bath is perfect on sunny days and Hyotan Onsen with lots of variety in inside baths is good on rainy days. That's why I love and keep enjoying hot springs here.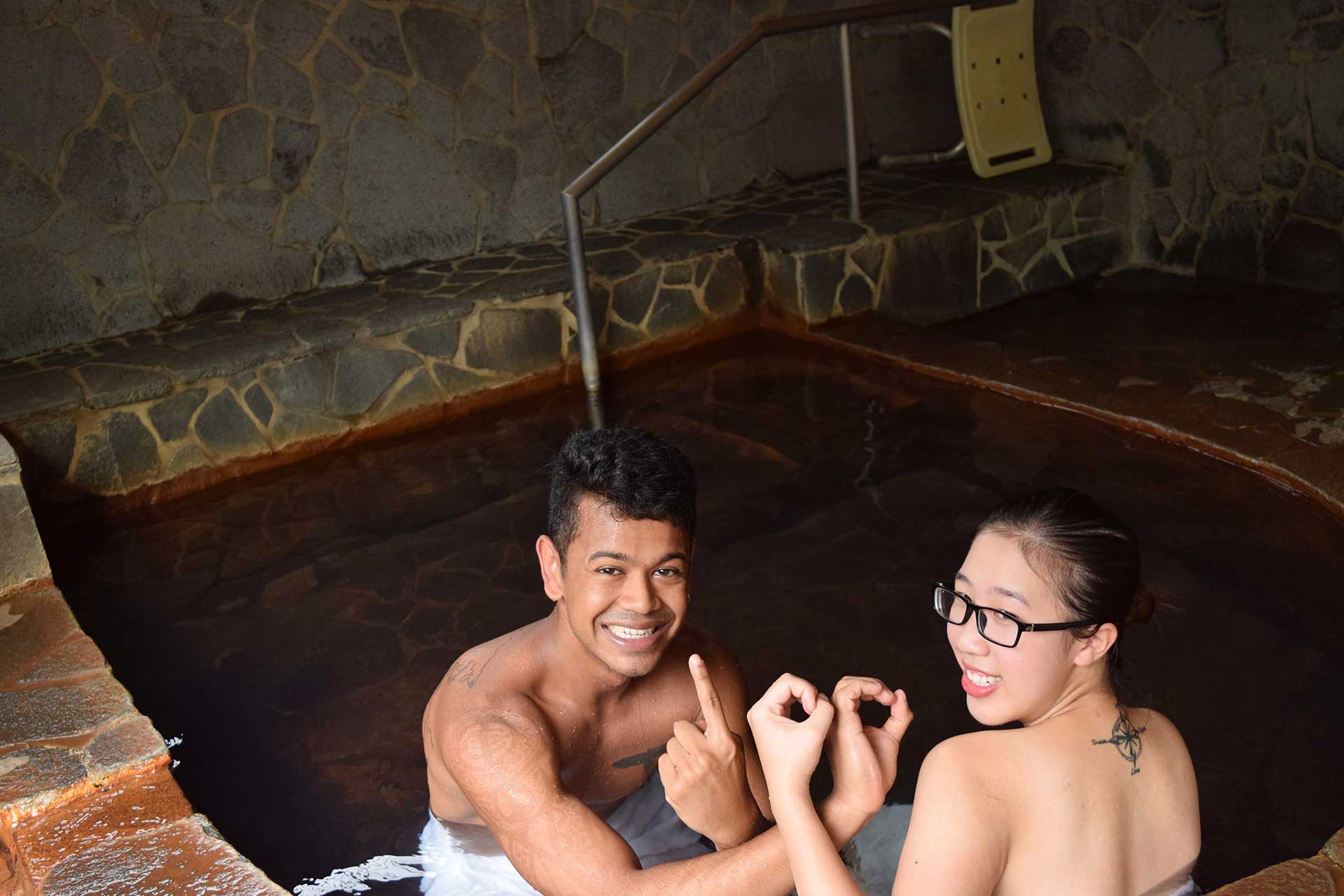 See You In Beppu!
Saki and Phong live in Beppu, which is said to be a capital city of hot springs in Japan. There are over 100 hot springs that are okay even if you have tattoos. There is a tattoo-friendly hot spring map in this article(100 Tattoo-allowed Hot Springs in Beppu, Japan).
We will be glad if many people enjoy hot springs like these two, relax and have a wonderful time with family, friends, partners, locals, or by yourself, regardless of whether you have tattoos or not.
Recommended hot springs can be found by clicking the buttons below, so please have a look!
You can check the Onsen map first to be sure you are entering a tattoo-OK onsen before you go!
EnjoyOnsen