You decided to take the plunge. You did your research and have finally found the perfect onsen. But you are unsure of what to take! For those who weren't raised in this hot spring culture, you may be asking yourself, "Just what do I need? What should I bring to onsen?"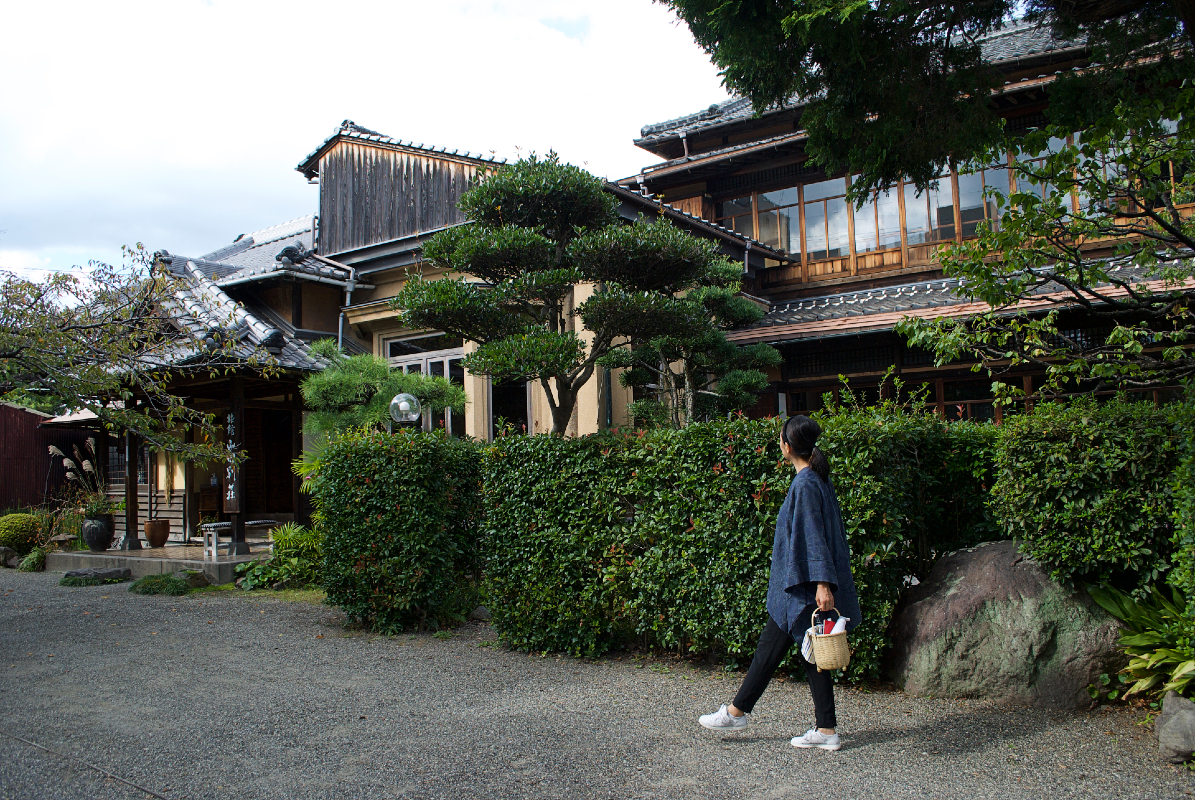 Onsen lovers often have their own special kit. In onsen towns like our Beppu, you will often see the locals heading to and from onsen with their own supplies in hand. Depending on your age, gender, and personal preferences, these can vary vastly. Some carry just a towel and soap in a bag. Others take shampoo, conditioner, their whole skin care line, and two towels in a bamboo basket.
So, What Should I Bring To Onsen?
You will find that there is not one right way to do onsen. However, by talking with onsen frequenters, we can learn a few things to optimize our onsen going pleasure!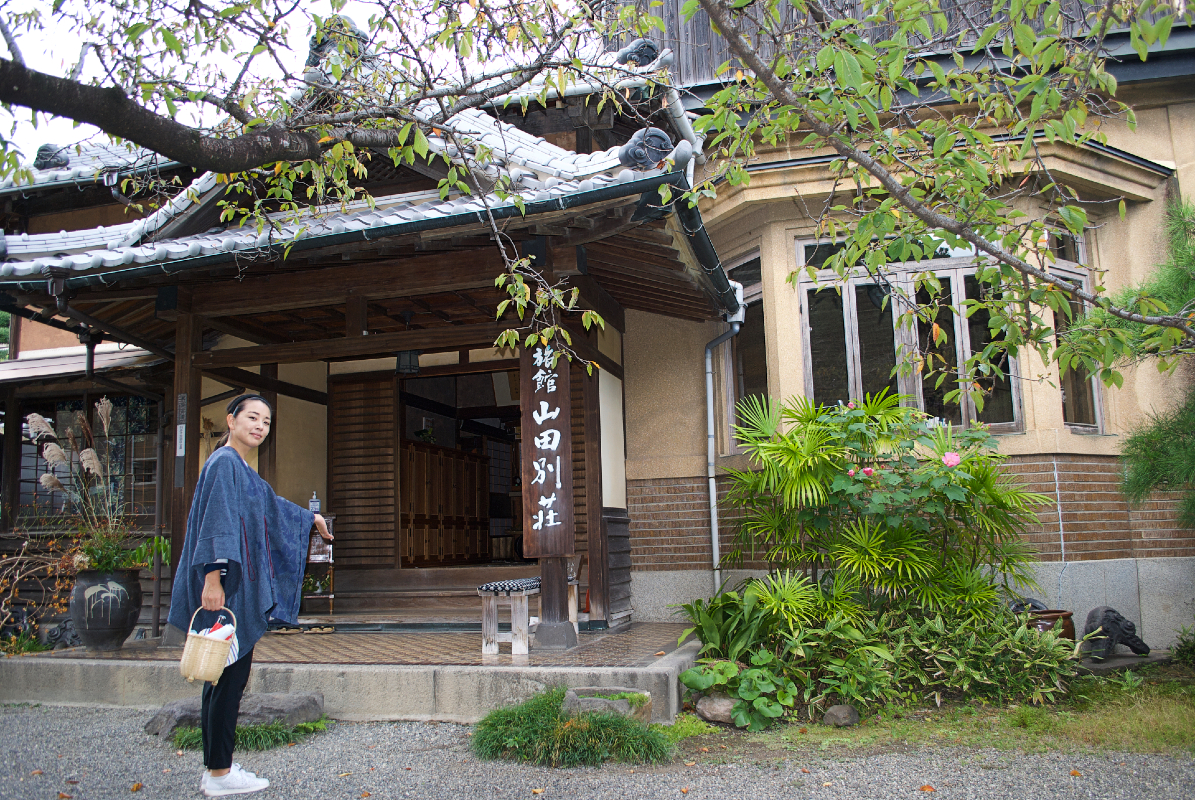 What To Wear
First, what do you wear in an onsen?
With a few exceptions (like Kitahama TERMAS and Kaihin Sunayu) you will be completely nude while bathing and separated by gender, so there is no need to worry too much about your outfit. Perhaps easily removable clothing is preferable. Also, you will want a fresh set of comfortable clothes to slip into with ease after you bathe. Of course, for the most authentically traditional experience, there is nothing like slipping on a yukata and some geta and hopping over to your next onsen.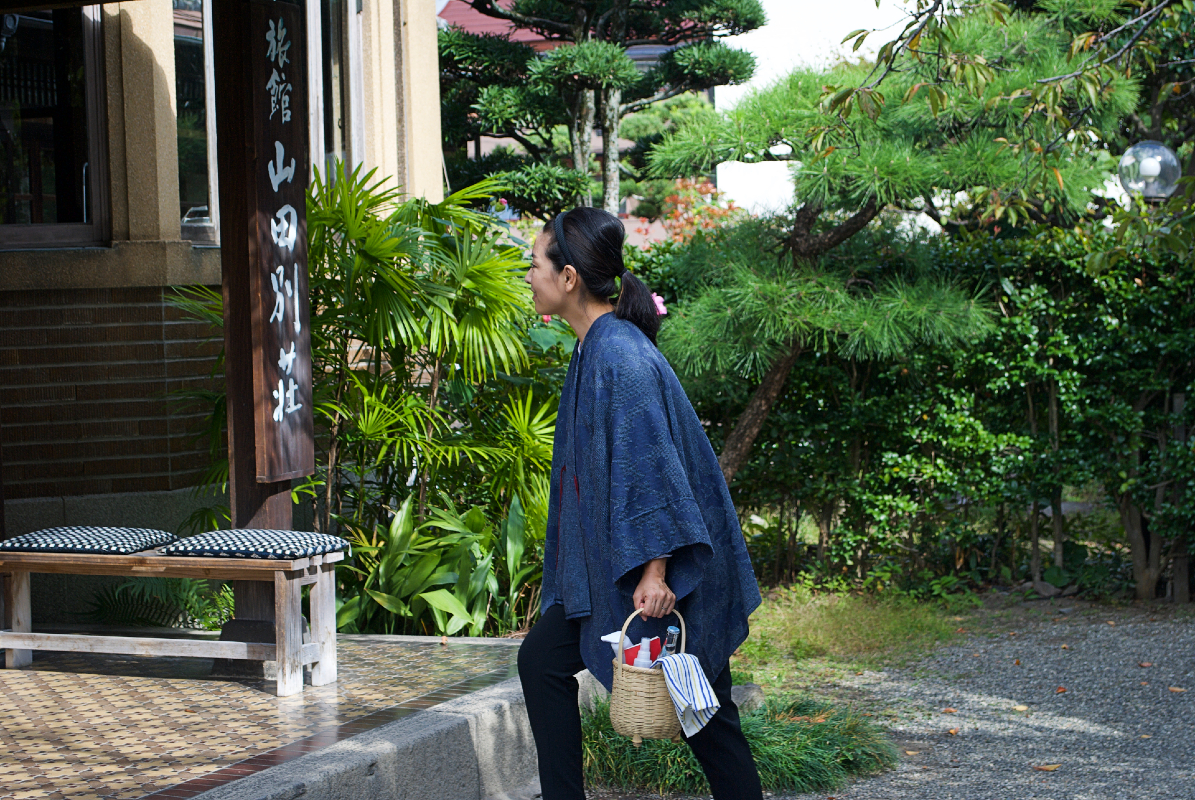 What Should I Bring To Onsen? The Basics
In most cases, before you dip into the onsen bath, you will want to completely wash yourself. This means you will at least need soap, and if you want to wash your hair, shampoo and conditioner. If you are wearing makeup, your face will need makeup remover!
There are some special cases, however, in which guests must refrain from using soaps etc. before entering the onsen. At establishments like Tsukahara Onsen Kako no Izumi and Sujiyu, soap and other products affect the water quality, so please do your research before entering. At these locations, you will just need a towel and change of clothes.
Bath Products
Bigger onsen, (like Beppu's Hyotan Onsen and Yuya Ebisu) provide guests with shampoo, conditioner, and soap next to the shower stalls. In other places, you may purchase these toiletries at the entrance for a small fee. And some local spots provide nothing but the onsen itself. In this situation, you use a wash bowl to rinse yourself with the onsen water. For the most part, you can find wash bowls called "furo-oke" readily available. Some people prefer to bring their own furo-oke, however.

So, if you are one to frequent onsen, wouldn't it be preferable to have your own favorite brands on hand just in case?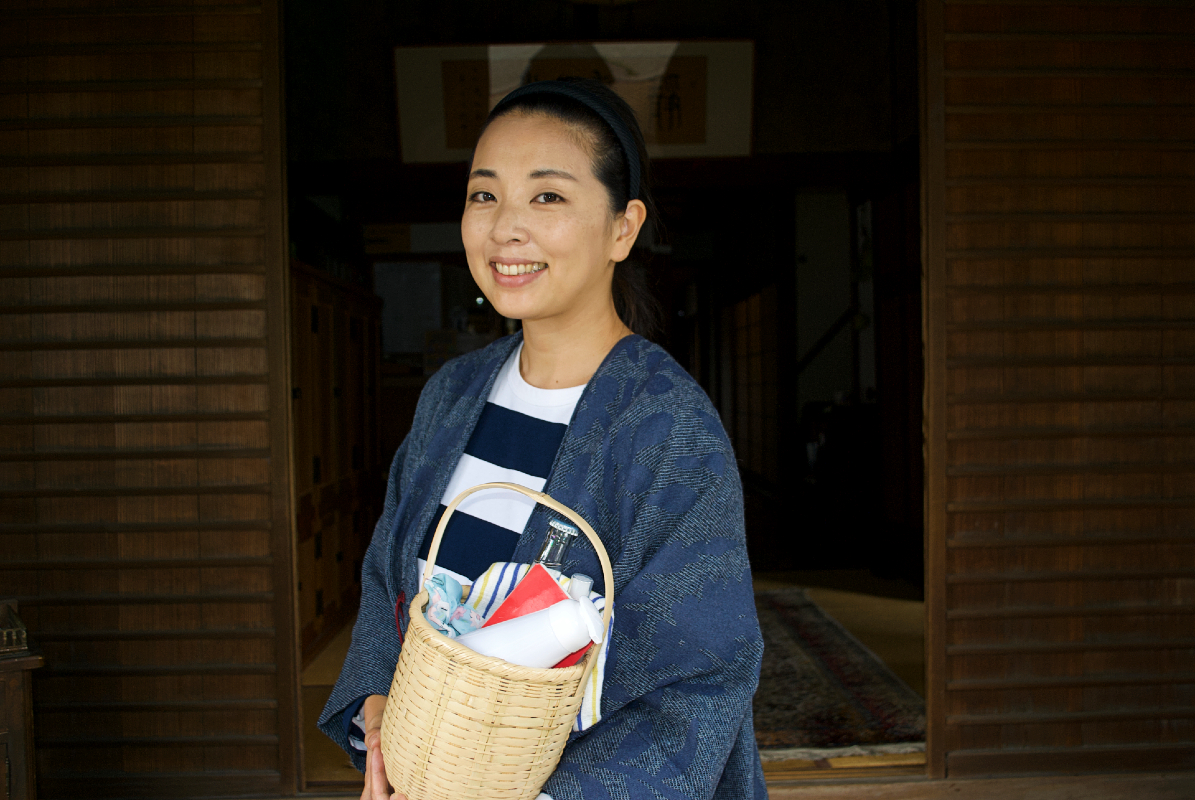 As someone with sensitive skin, using the provided bathing supplies is a gamble. Others who may be more picky about scents or ingredients might not be satisfied with what is offered at a typical onsen. When I bring my own favorite scents and skin sensitive hair care with me, not only do I feel more clean, I can truly feel the luxury of soaking in onsen.
For extra onsen benefits, you can try some soaps and shampoos using onsen minerals!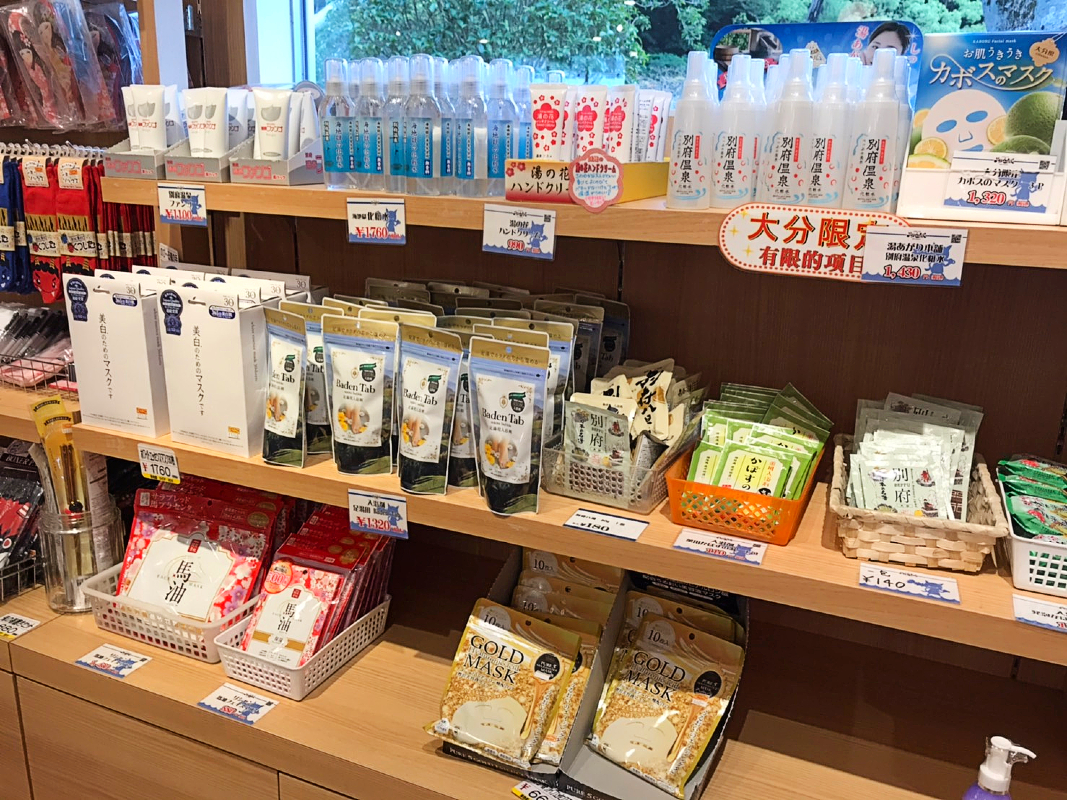 Many souvenir shops in Beppu carry onsen bathing supplies made from Beppu Onsen.
Now after getting clean and soaking in the onsen, it's time to dry yourself off!
Towels
If you are lucky, a towel may come with admission to some of the larger onsen. Under most circumstances, however, you will have to pay either to purchase or rent a towel if they are even available. Once again, the quality of towels can vary greatly, so you might as well bring your own. Many Japanese bring both a small towel and larger one. The smaller one can be used in the bathing area to tie back hair and give yourself a pat down so as to not soak the changing area, and the bigger one you use to give yourself a more thorough dry. Please be sure not to let the towel enter the onsen water!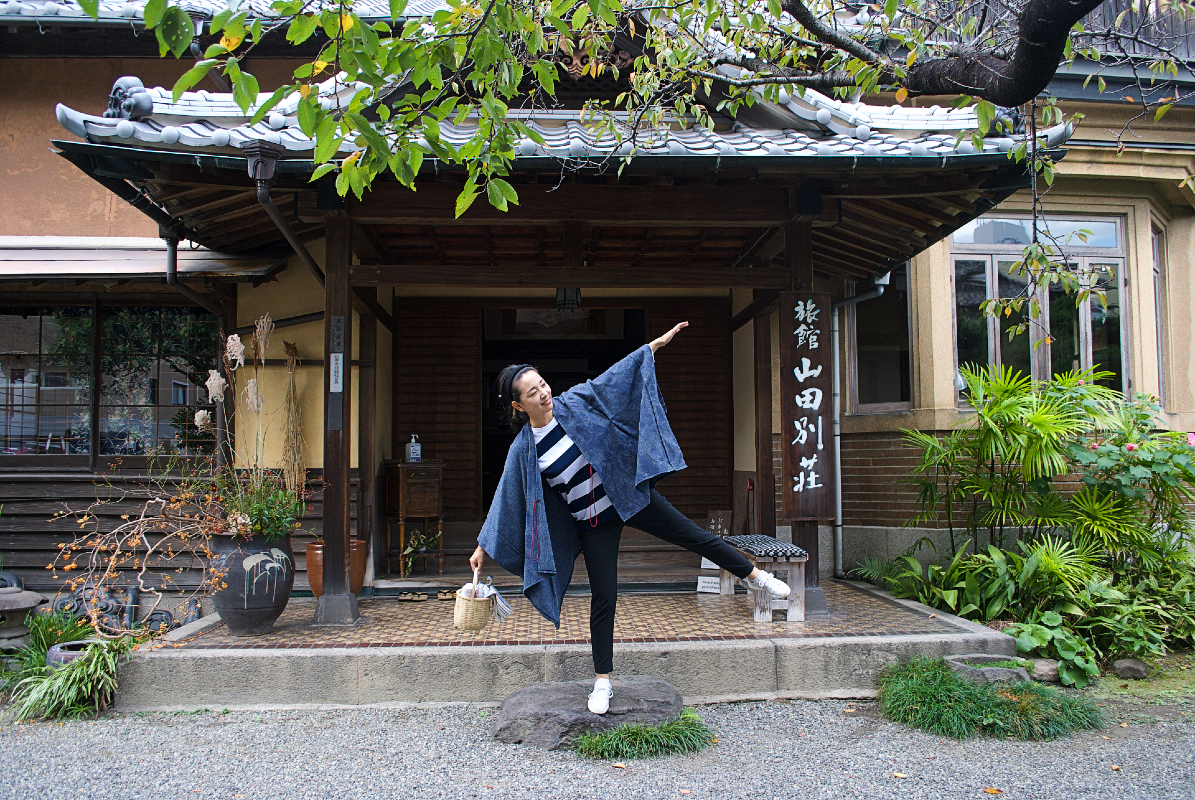 Skin Care
Many Japanese women always carry a toner and moisturizer with them. You will want to preserve the benefits of the onsen water on your skin after all! Depending on the time of day and your routine, your set may vary. For the most thorough care, you may want to bring your own cleanser, face soap, toner, serum, moisturizer, and so on. Many enjoy onsen created skin care products. In fact, Beppu offers a line of toner and sprays made with onsen minerals, and the area of Myoban, which has centuries-old tradition of making onsen goods, offers their own line of products you can check out here!.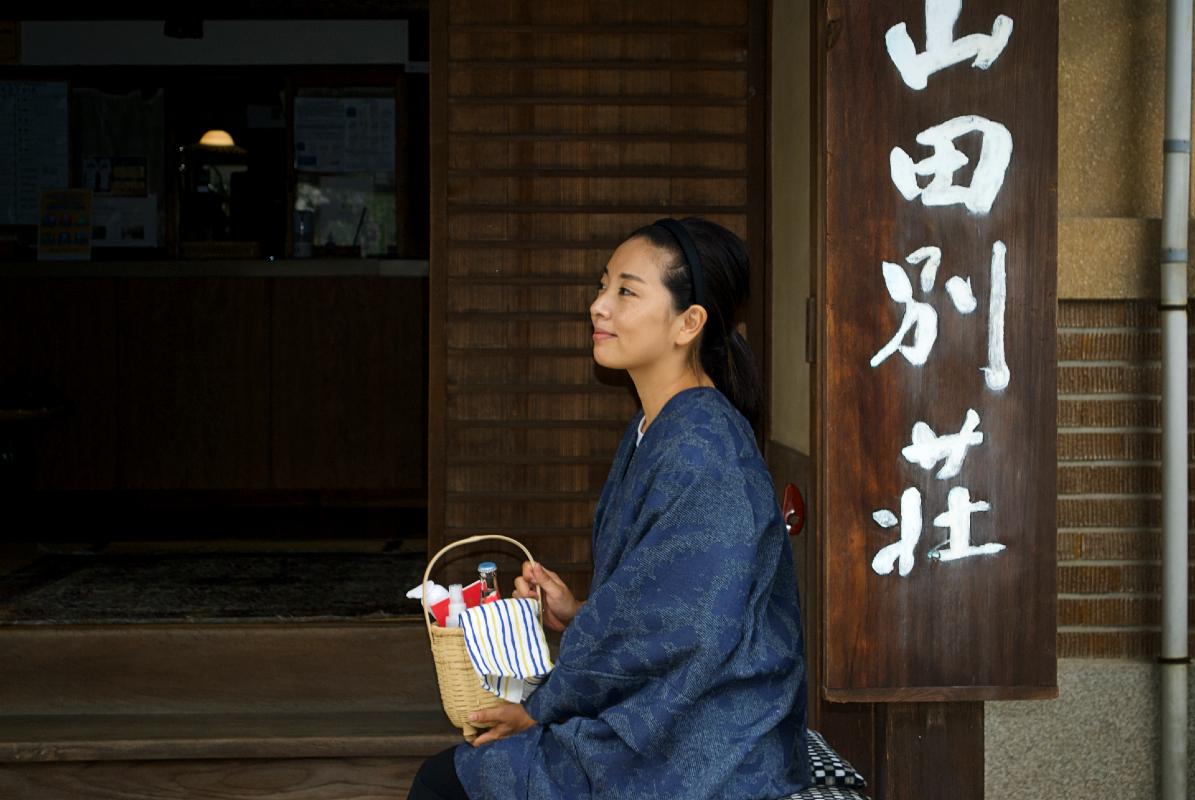 Other Things You Need
As for bathing time, those with long hair will need a hair tie, as it is not polite to let your hair touch the hot spring water. You might want to bring a drink as well to keep hydrated. When you are done, most onsen have hair dryers you can use free of charge. You will need a brush and depending on your plans after onsen, styling products as well. If you are planning on going out after onsen, you may want to apply makeup. Otherwise, you can leave your face radiant with the onsen glow!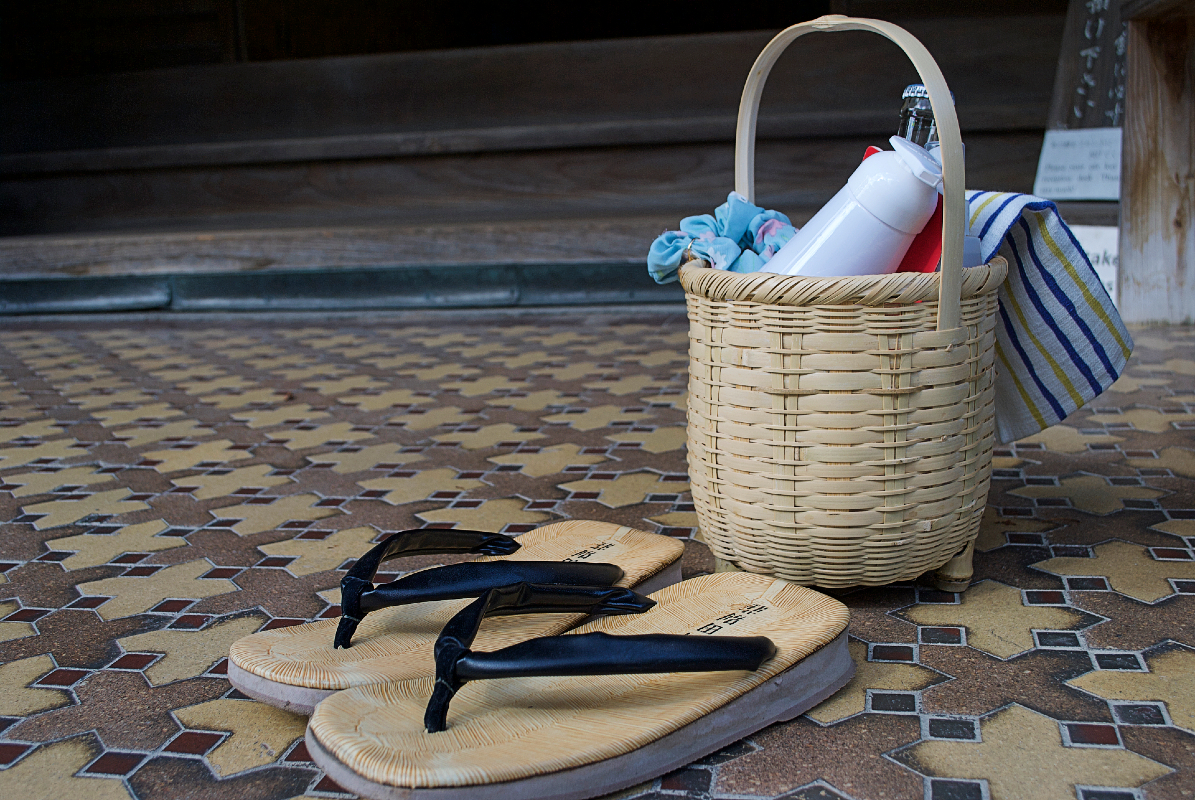 Creating an onsen kit is all about the needs of the individual. For people in Beppu, entering onsen is like entering their own bath and they prepare accordingly. As for those who simply want to enjoy hot springs as tourists, a towel and change of clothes will suffice. Onsen is all about being comfortable and enjoying yourself, so keep that in mind when you prepare! For more ideas, find the kits below to help you organize your own kit!
Here are some kits from onsen lovers.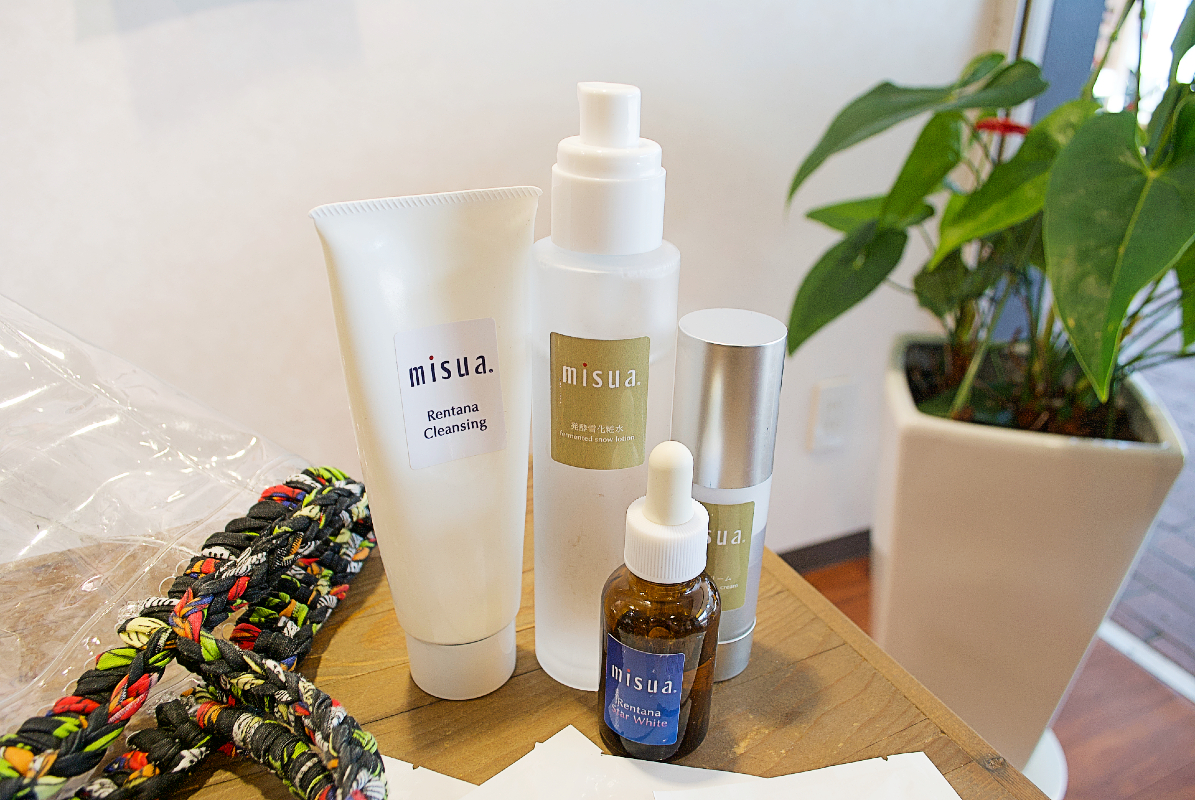 Kodera san brings here skin care line made in Oita and some packets of shampoo and conditioner.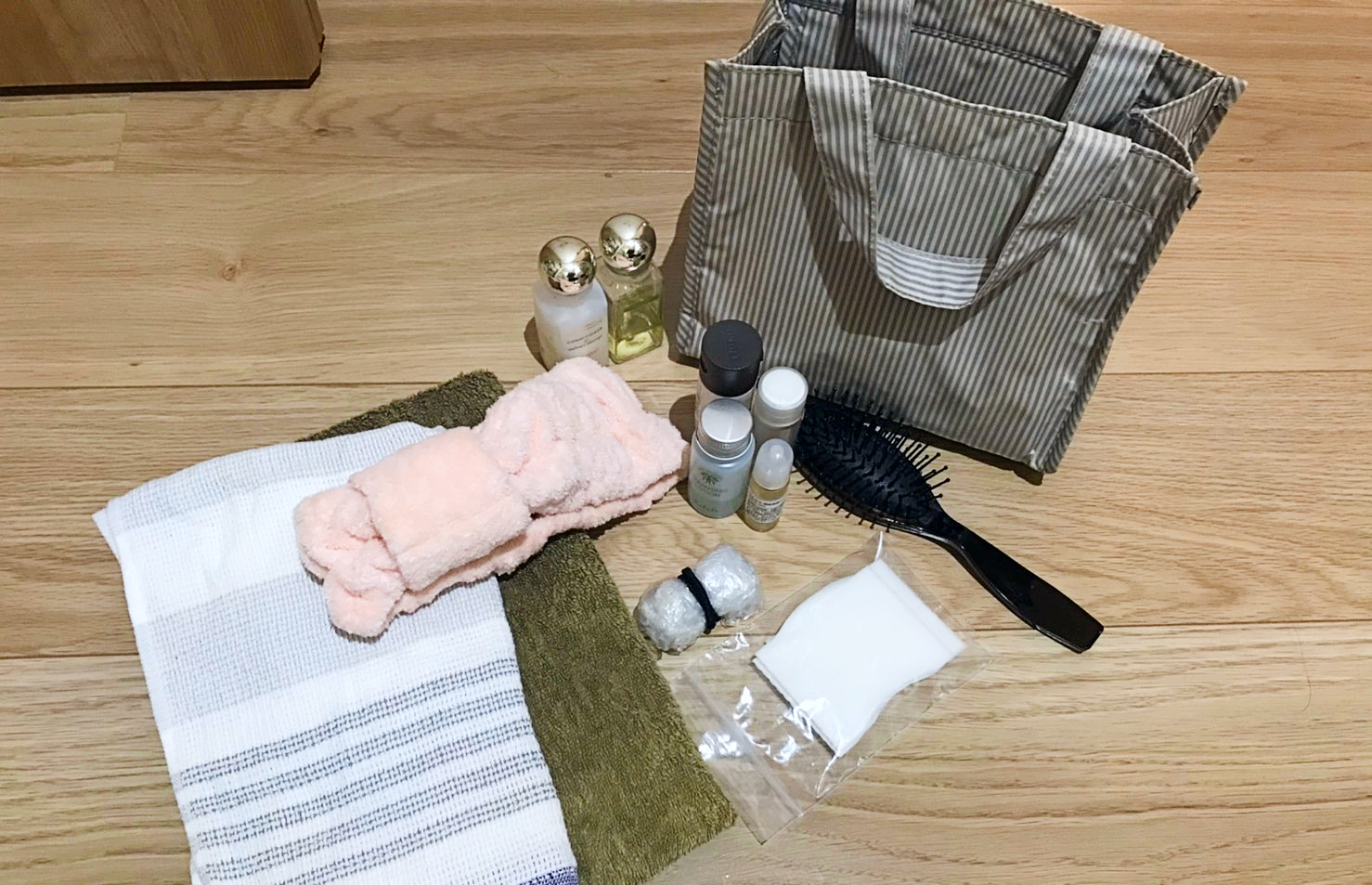 Taguchi san carries travel size containers of her beauty products, two towels, as well as a wrap to tie back her hair.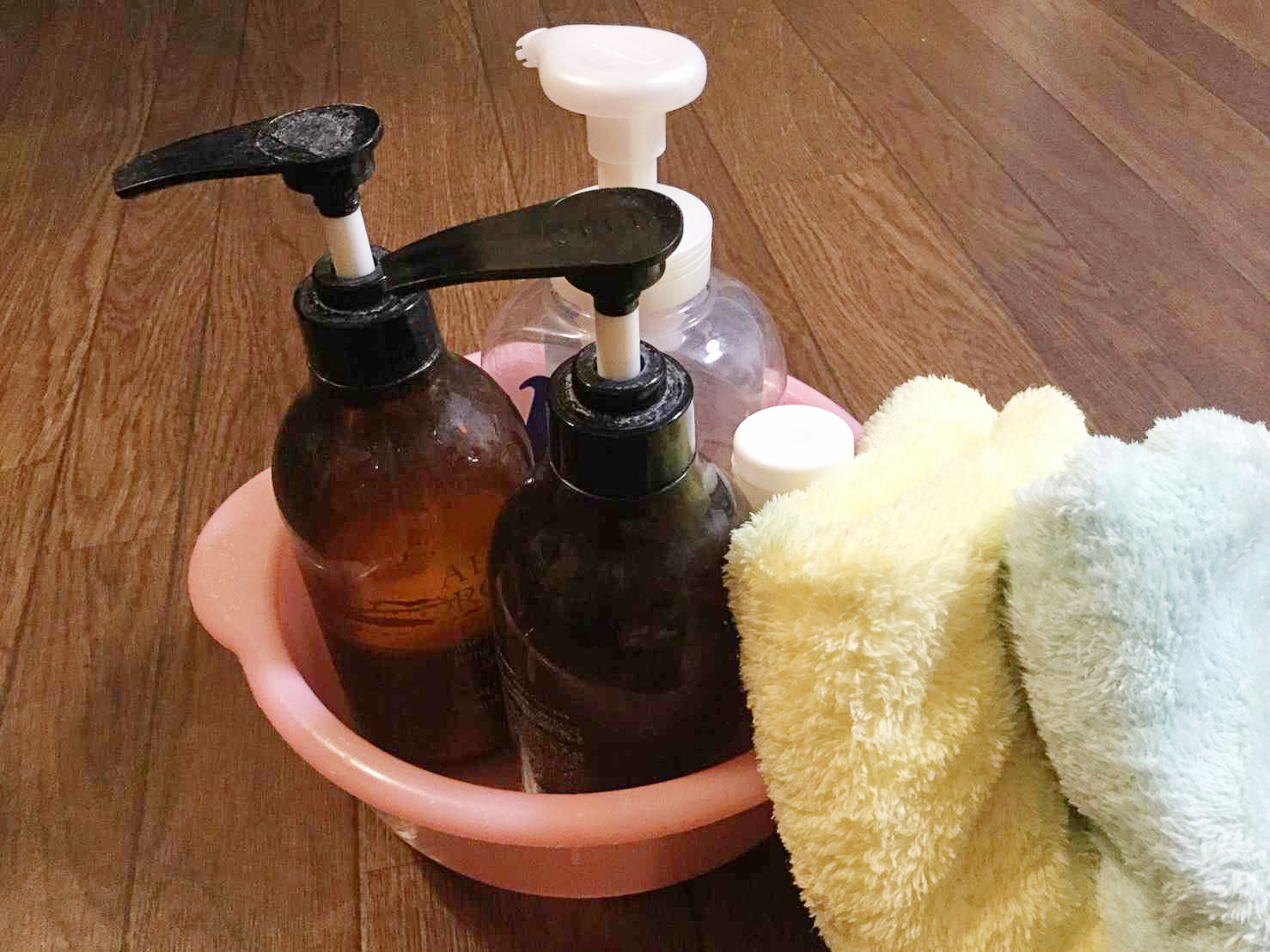 Ko san brings her own wash bowl as well as organic shampoo, conditioner, and body soap.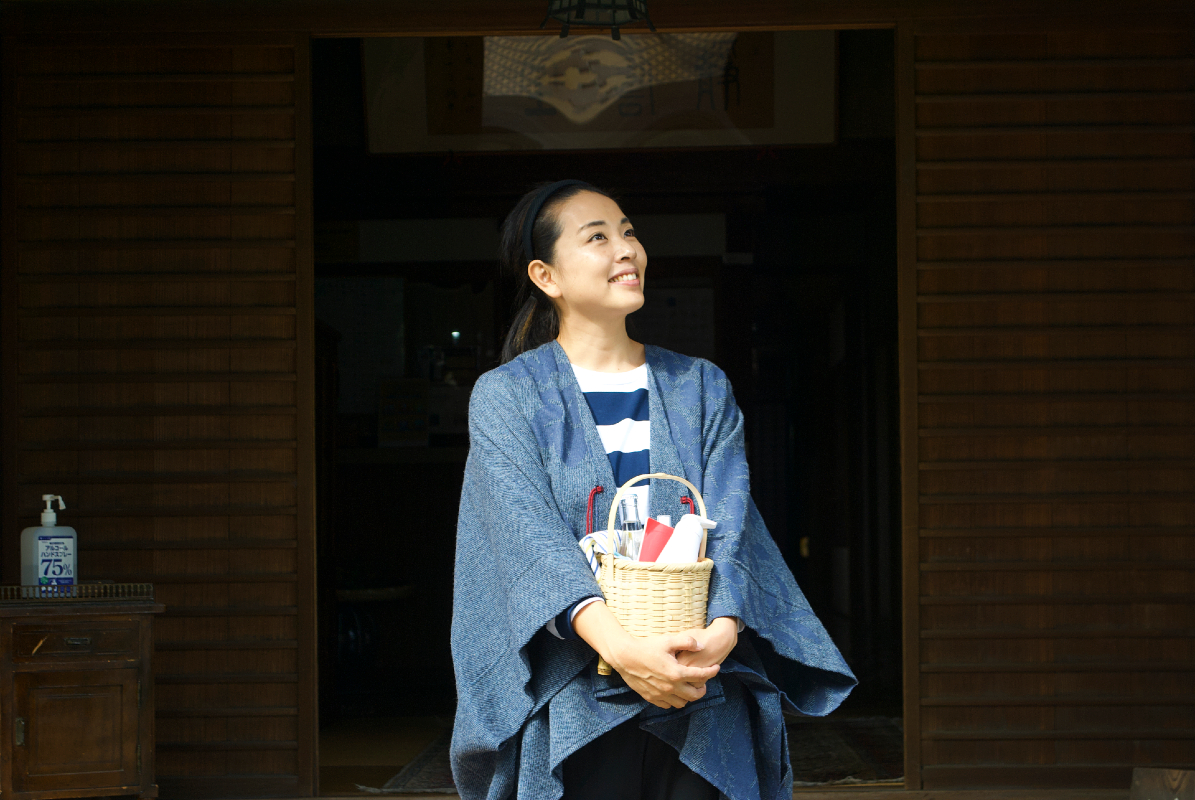 Photos appearing in this article were taken at Yamada Bessou, where you may use the day-use onsen.
OPEN: Mon, Wed, Thurs 10:00-15:00 (Please confirm by telephone before visiting)
PHONE: 0977-24-2121
FEE: 500 YEN
TATTOO: Allowed
WEBSITE: http://yamadabessou.jp/
EnjoyOnsen