If you are looking for onsen near Fukuoka, look no further than Beppu Onsen!

If you are visiting Kyushu for the first time, you will be glad to know that this island is home to some of the greatest onsen in Japan. And if you find yourself in Fukuoka looking for onsen, we suggest that you try at least a day trip to the onsen city of Beppu.

Why? Beppu is easily accessible from Fukuoka by public transportation and is perhaps the only place where you can experience a rich variety of onsen in only one day! In fact, Beppu is home to 2,300 hot spring sources and also has 7 out of 10 of the known onsen types.
Bus
You can take a Nishitetsu Highway Bus from a variety of stops including Hakata Station. You will arrive at Kitahama Bus Center.

Time: 2.5 hrs
Price: ¥3,250 (One-way) ¥5,760 (Roundtrip)
*Prices might be different depending on where you ride from and seasons.
Train
From Hakata Station, take the Nippo Main Line

Time: 2 hrs
Price: ¥5,680 (One-way) ¥11,360 (Roundtrip)
*You may be able to buy cheaper tickets through JR Kyusyu web site
Whether you take the bus or train, you will find yourself within walking distance of some awesome onsen.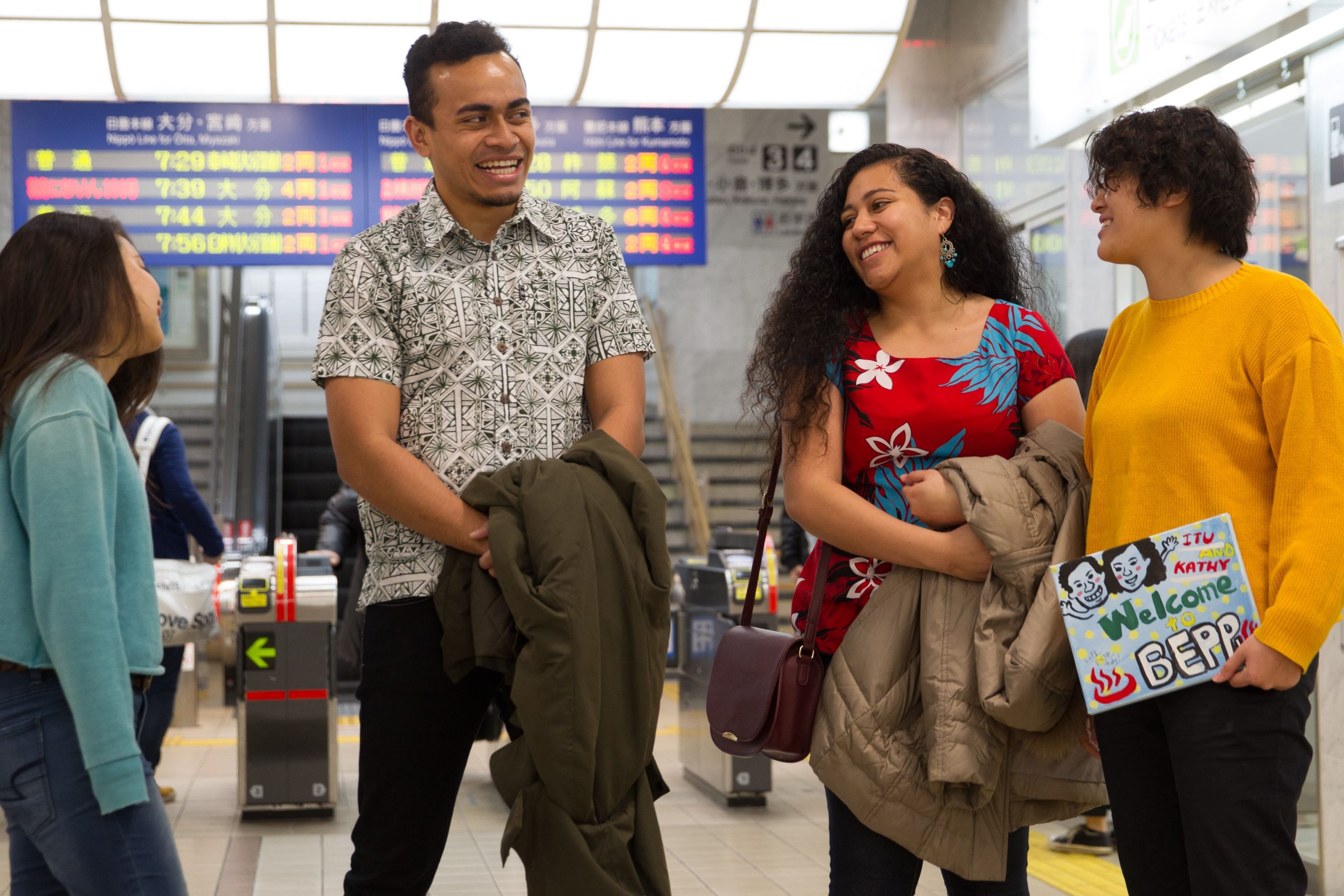 Kitahama and Beppu Station Onsen
Even in the center of the city, you cannot walk a few feet without bumping into an onsen. Within the vicinity of both Kitahama Bus Center and Beppu Station there are quite a few charming hot springs. So if you want to hop in as soon as you arrive, we recommend the following spots.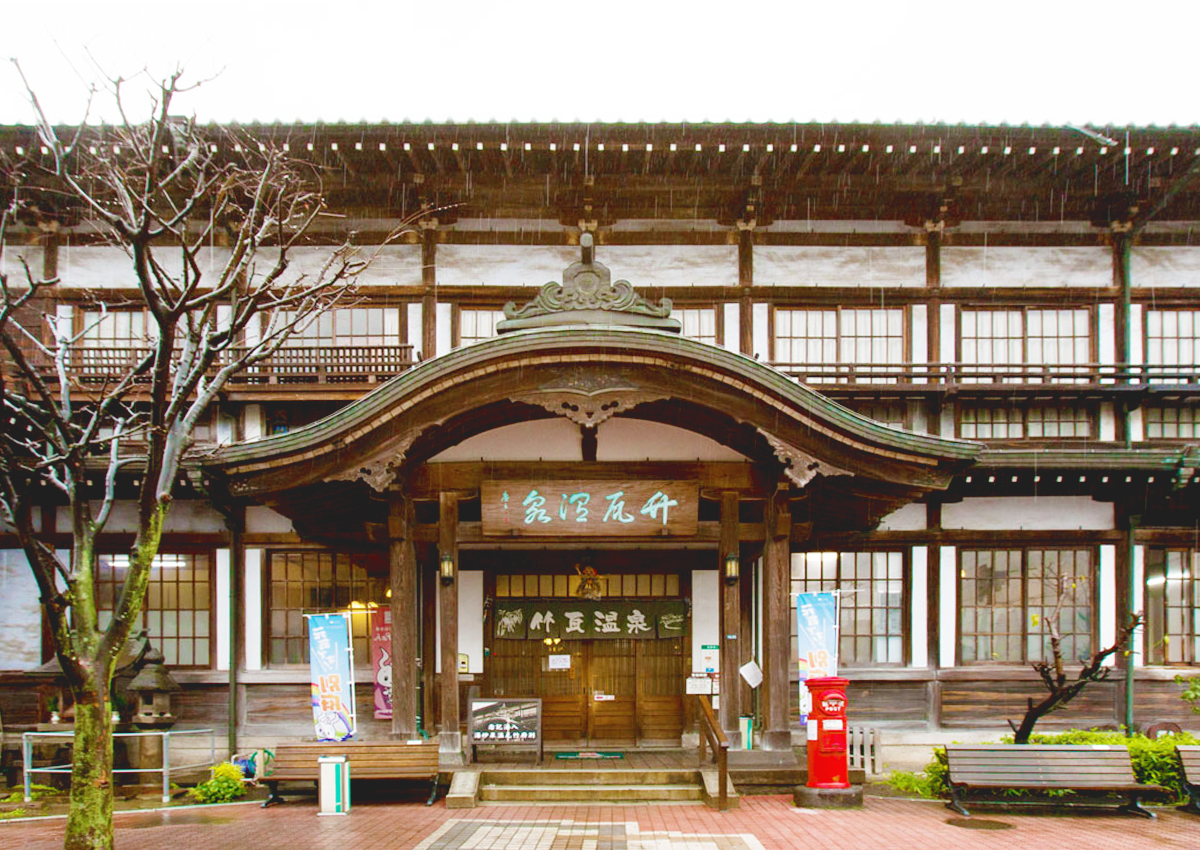 This is the oldest onsen in Beppu and one of the most symbolic. Its beautiful and unique facade makes it appear more like a temple than a hot spring. If you are looking for an onsen like in Spirited Away close to Fukuoka, you can't do better than Takegawara! Did we forget to mention there's also a sand bath?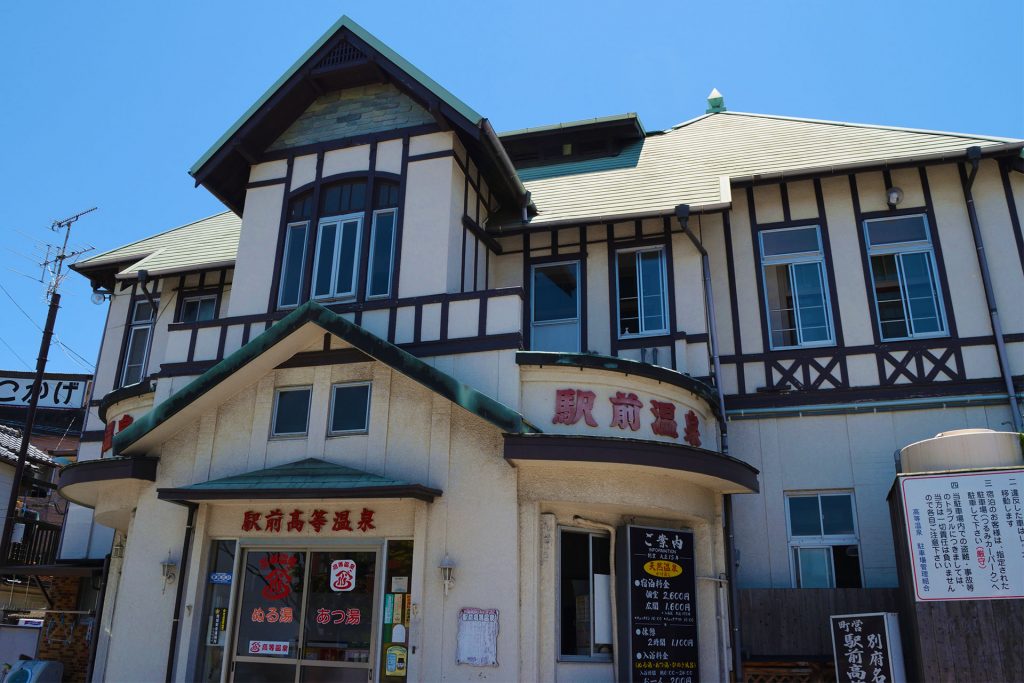 This onsen is also well known for its building. It sticks out on the road just in front of the JR station. You have a choice between warm and hot baths, but both are quite high in temperature.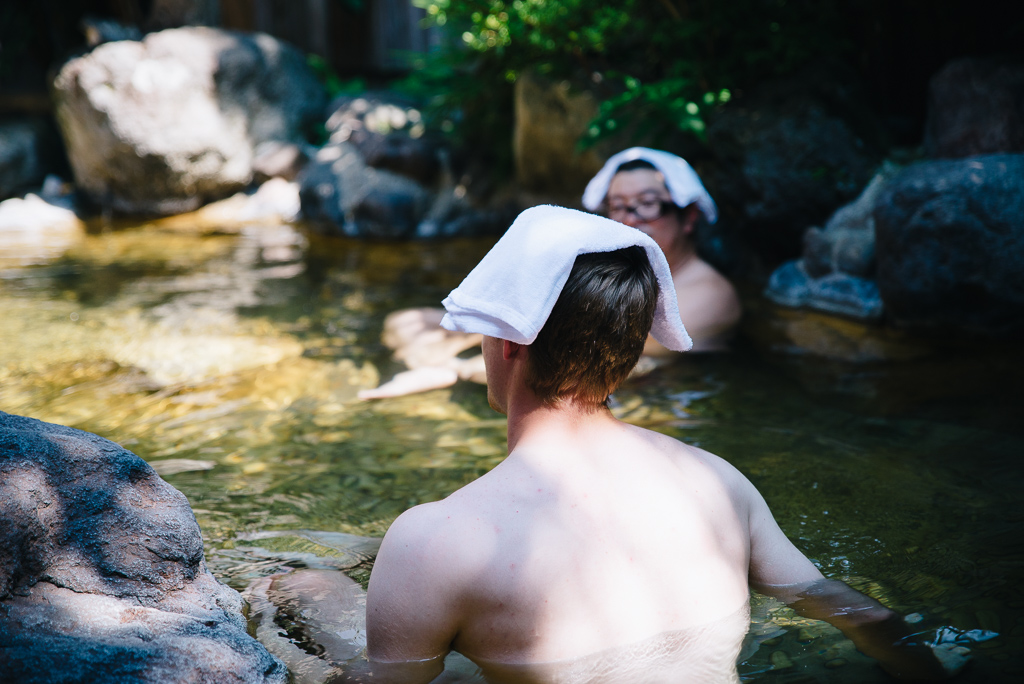 If you are looking for an onsen on the more luxurious side, stop by the nicest ryokan near the station: Yamada Bessou! There is a lovely outdoor bath and comfy indoor bath, both private!
From JR Station To Your Next Onsen
If you want to explore more onsen, you will most likely want to take one of the buses departing from Beppu Station.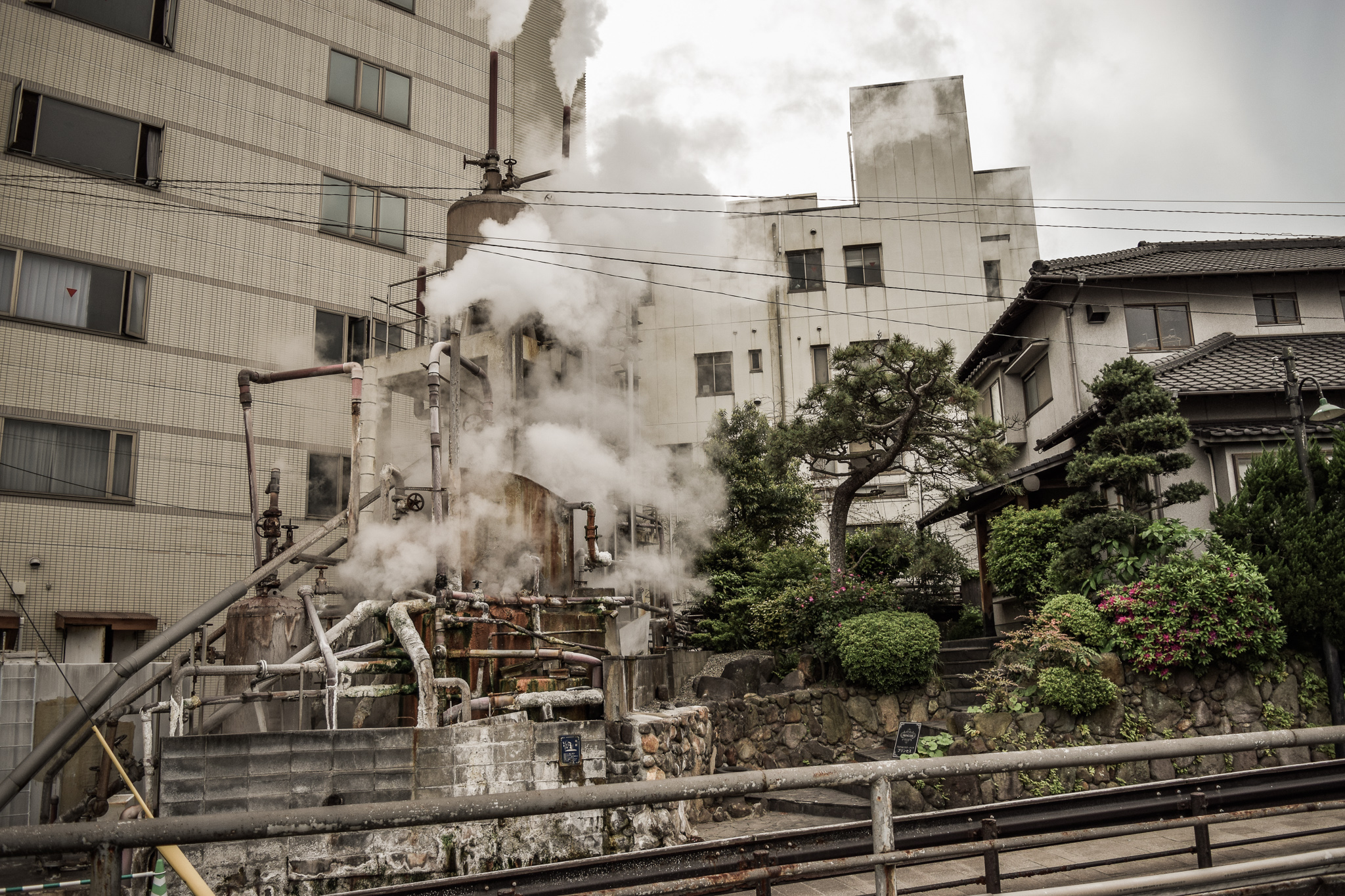 Kannawa
Kannawa is perhaps the most famous area of Beppu Onsen. Not only is it home to the famous Beppu Hells, but it is also known throughout Japan as a place of onsen healing or "toji." Here is where you can also get a view of the famous onsen steam view.

Bus No. from Bus Stop 3
Time: 20 min
Price: 330 yen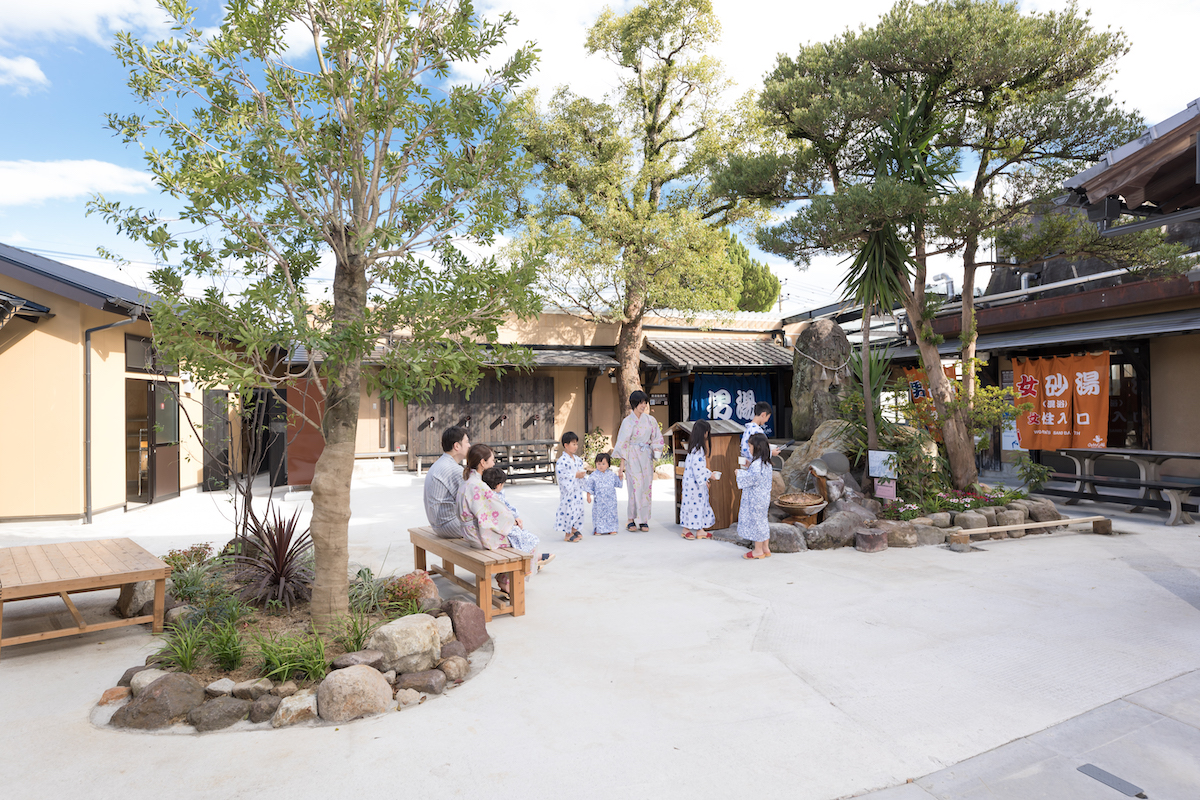 Hyotan is one of the most foreigner-friendly and luxurious onsen in all of Beppu. You can enjoy here an array of hot spring types (including steam and sand). There is also a courtyard and a restaurant, making it a perfect spot to relax for a few hours.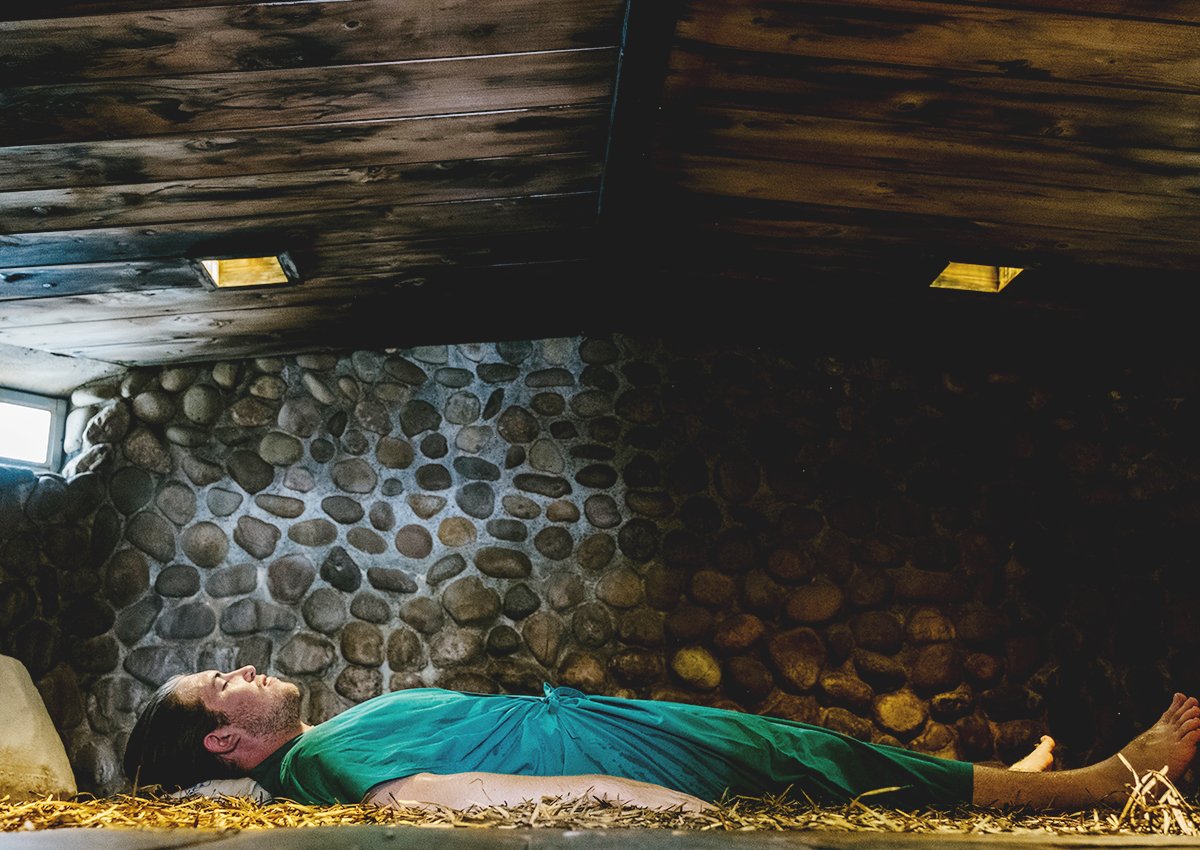 Mushiyu is one of Beppu's several unique onsen. Here, you lie on a bed of Japanese herbs and detoxify your body. Afterwards, you are welcome to take your time in the adjoining hot spring bath.
Myoban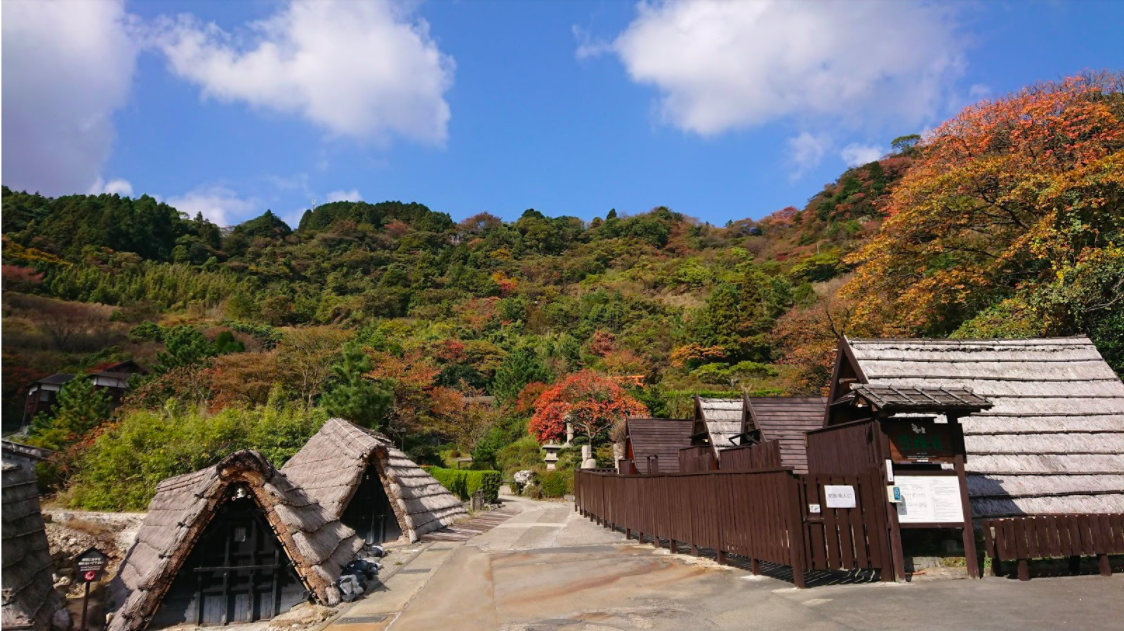 Just a little north of the famous Kannawa lies Myoban Onsen. Once you make your way up the mountain and the scent of sulfur hits your nose, you'll realize you've arrived. The waters of Myoban onsen tend to be milky and are recommended for their ability to cleanse the skin. It is also home to Beppu's famous mud bath!
Bus No. from Bus Stop 3
Time: 30 min
Price: 380 ~420 yen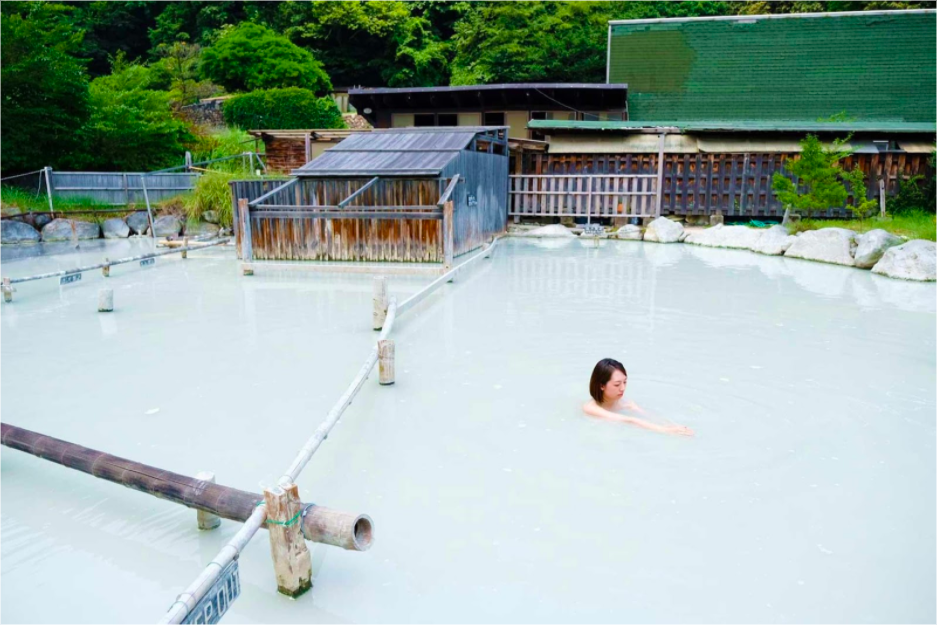 Hoyoland is a mixed bath. Both men and women may enter this mud bath, but the groups are separated by a bamboo rod.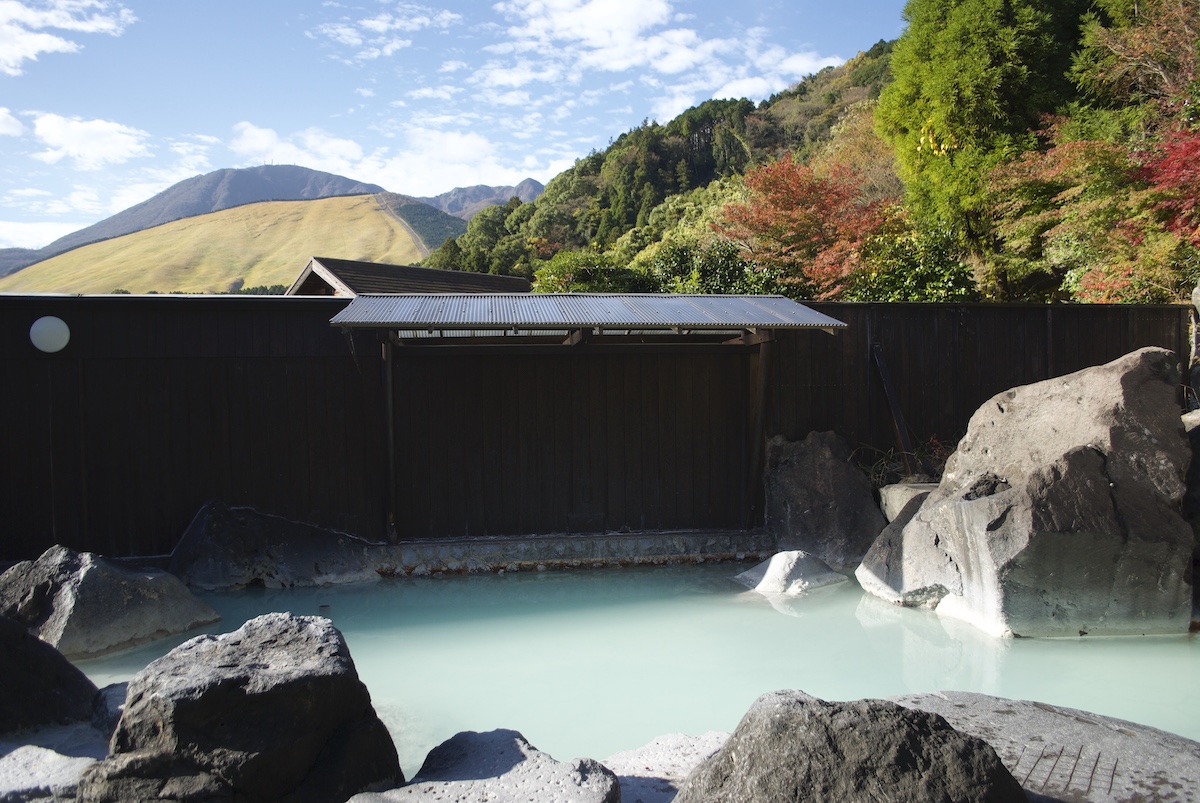 Here you can get a close look at yunohanagoya (huts where onsen bath salts are made). Please enjoy the milky waters of this onsen surrounded by nature.
This hidden gem is one of the rare places where you may wear swimsuits inside the water. That's right! This onsen hidden in a bamboo forest can be enjoyed with friends and by those who are otherwise too shy to enjoy onsen.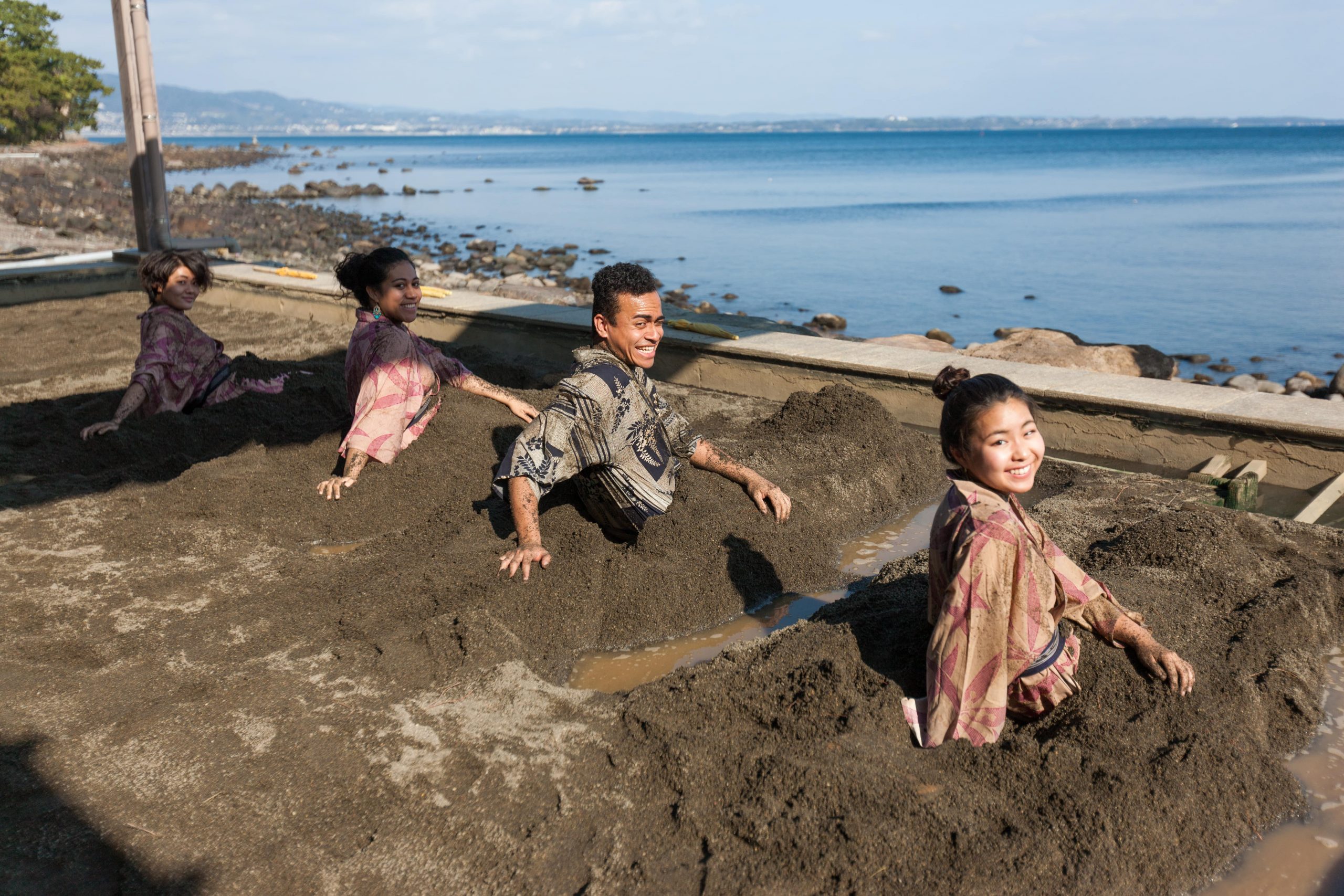 Another Beppu favorite you can access easily through public transportation is the seaside sand bath: Kaihin Sunayu. Be aware that this onsen is in the opposite direction of some of the aforementioned spots because it sits on the sea. Enjoy the pressure of the warm sand bath as you gaze at the vast sea before you. Make sure you get there early as it tends to get buser as the day goes on.

Bus No. 26 from Bus Stop 5
Time: 20 min
Price: ¥1,500

These are just some of the hundreds of onsen you have easy access to while in Beppu. If you plan on visiting various onsen, you will want to stop by Wander Compass Beppu, the tourist info center, and get a bus day pass. At 900 yen, this pass can be used an unlimited number of times on all Kamenoi buses.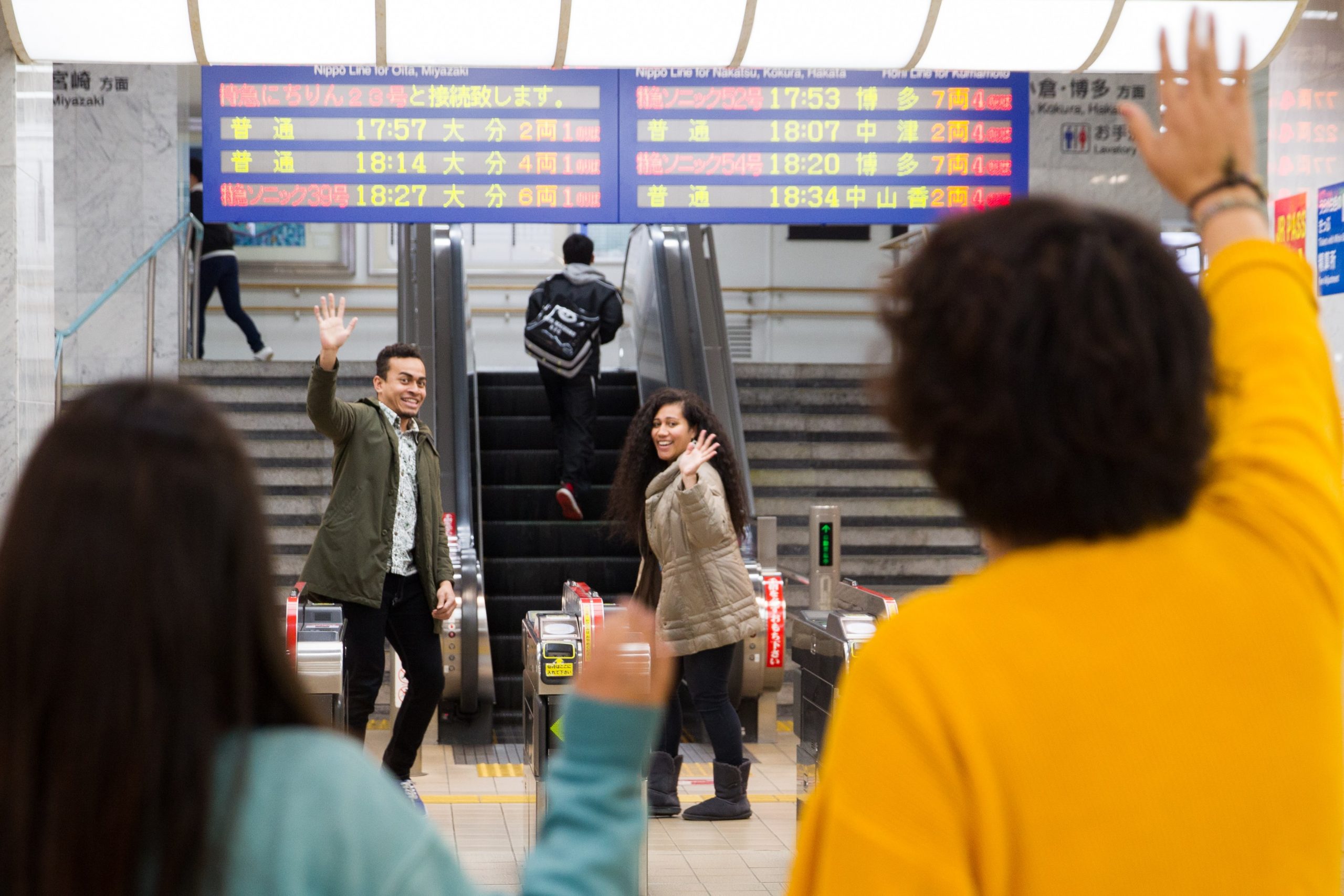 We hope this article demonstrated why Beppu is the perfect place for a day trip from Fukuoka. Of course, if you would like to stay the night you can check out our article on Ryokan With Private Onsen here!
EnjoyOnsen