There are countless hot springs in Beppu.
Moreover, it's one of Beppu's charms that there are hot springs unique to it such as the sand bath, the mud bath, and the steaming hot spring, which are not the usual baths you would soak in.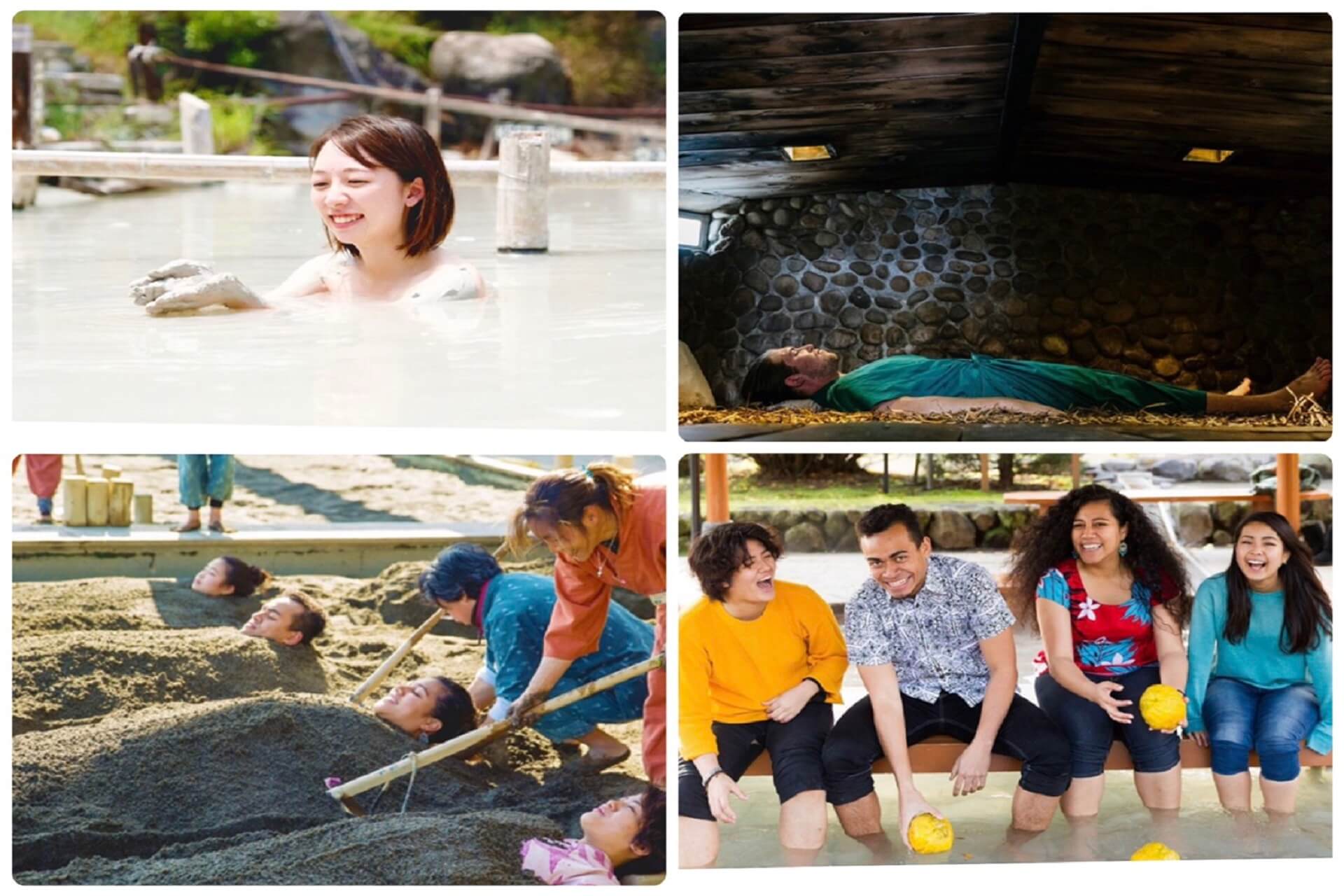 In Beppu, which boasts as the world's number one hot spring area, it is the outdoor baths that draw even more attention.
From here on out, let's introduce the charms limited only to Beppu's open-air baths.
The Sea? The Mountains? Whichever?!
Speaking about Beppu, the vast nature and hot springs surrounded by the sea and mountains is, of course, one of its attractions. In Beppu's open-air baths, you can look at the sea or mountains while getting in a hot spring.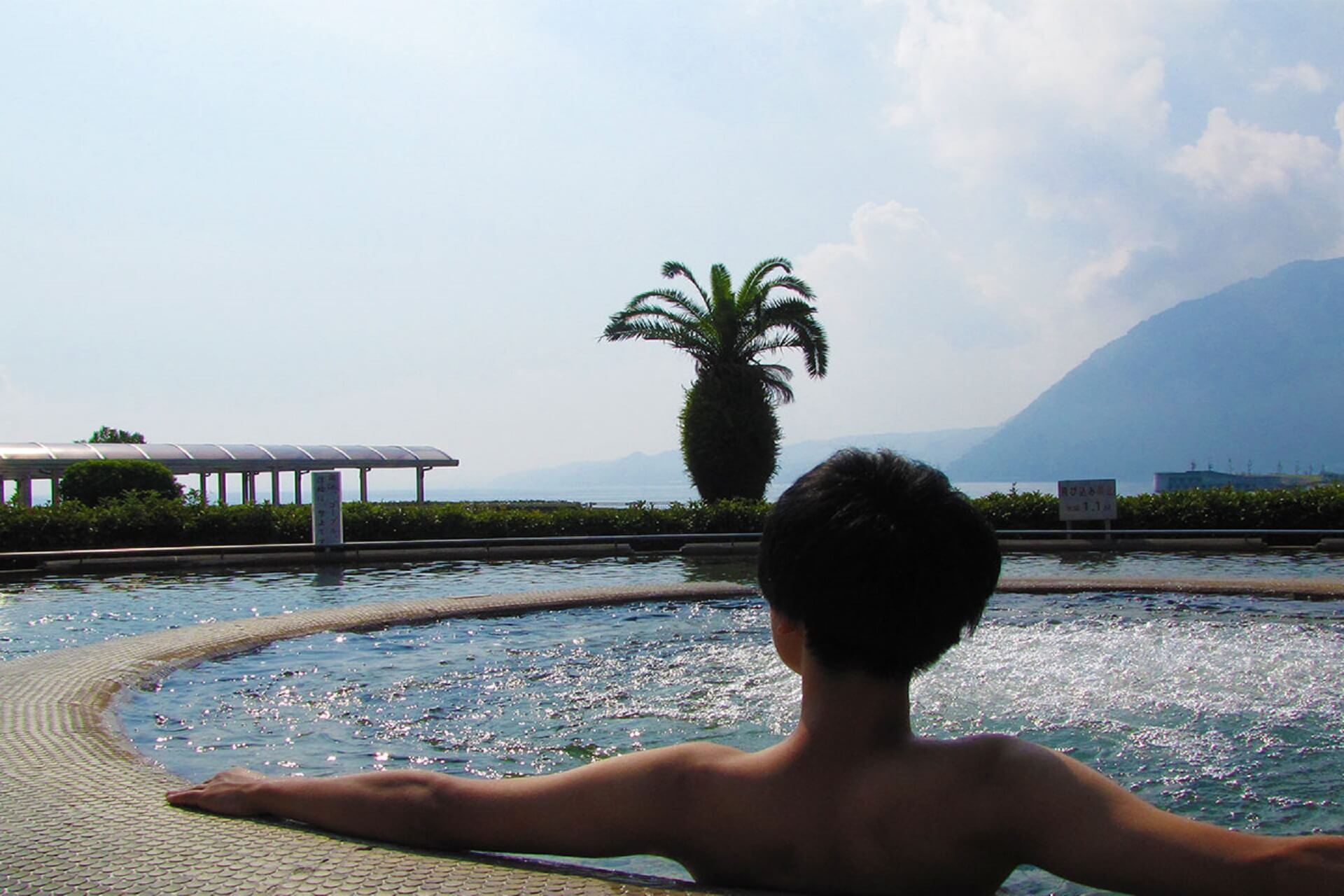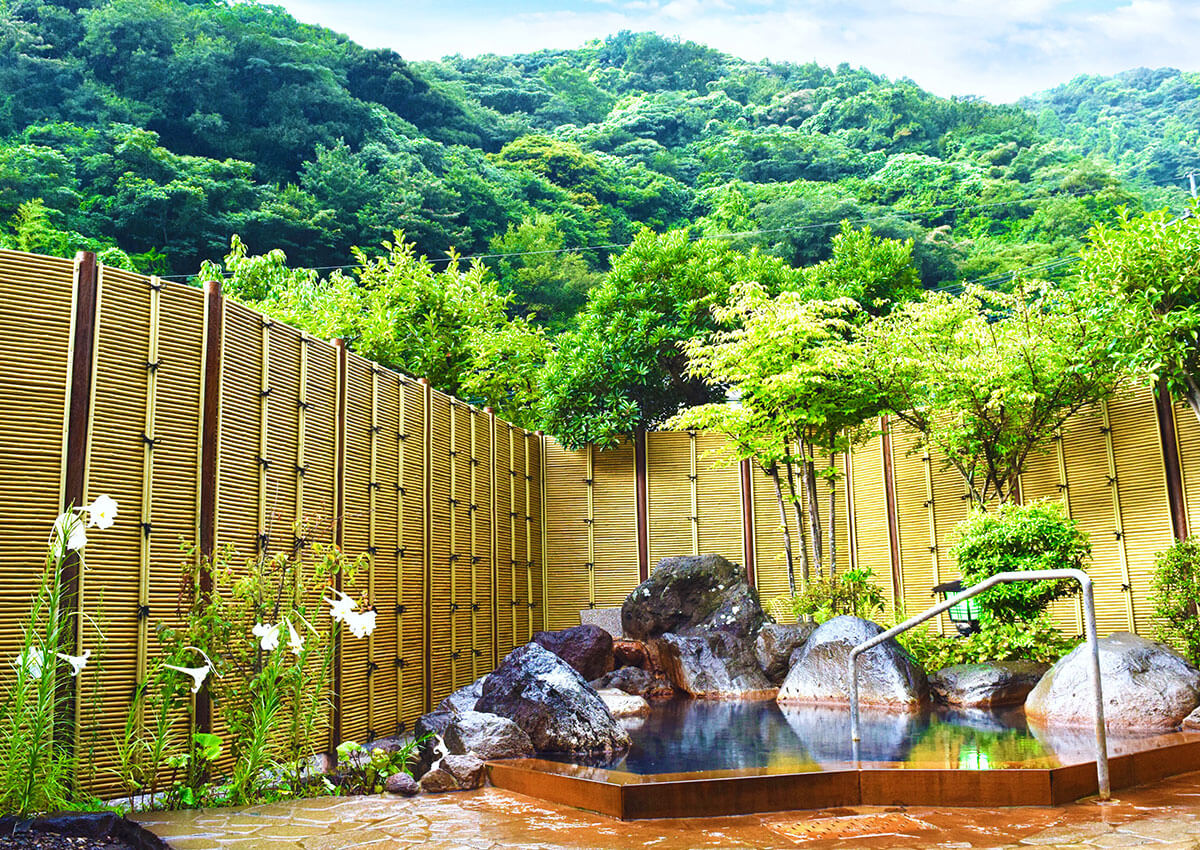 Although the open-air baths alone are the best, you're able to enjoy the beauty of nature as you bath as well. You can truly enjoy the luxurious open-air baths unique to the land of Beppu!
Two ways to enjoy the open-air bath!
There are two ways to enjoy the hot springs and family baths in Beppu.
The hotels' "bathe without staying the night" hot springs allow guests to enjoy a special outdoor bath without paying to stay at the establishment.
The next method is known as the family bath. The family bath, so to speak, is a reserved hot spring.
Reserving an open-air bath is like the height of luxury, really.
So as you can see, there are two ways in which you can enjoy these baths in Beppu.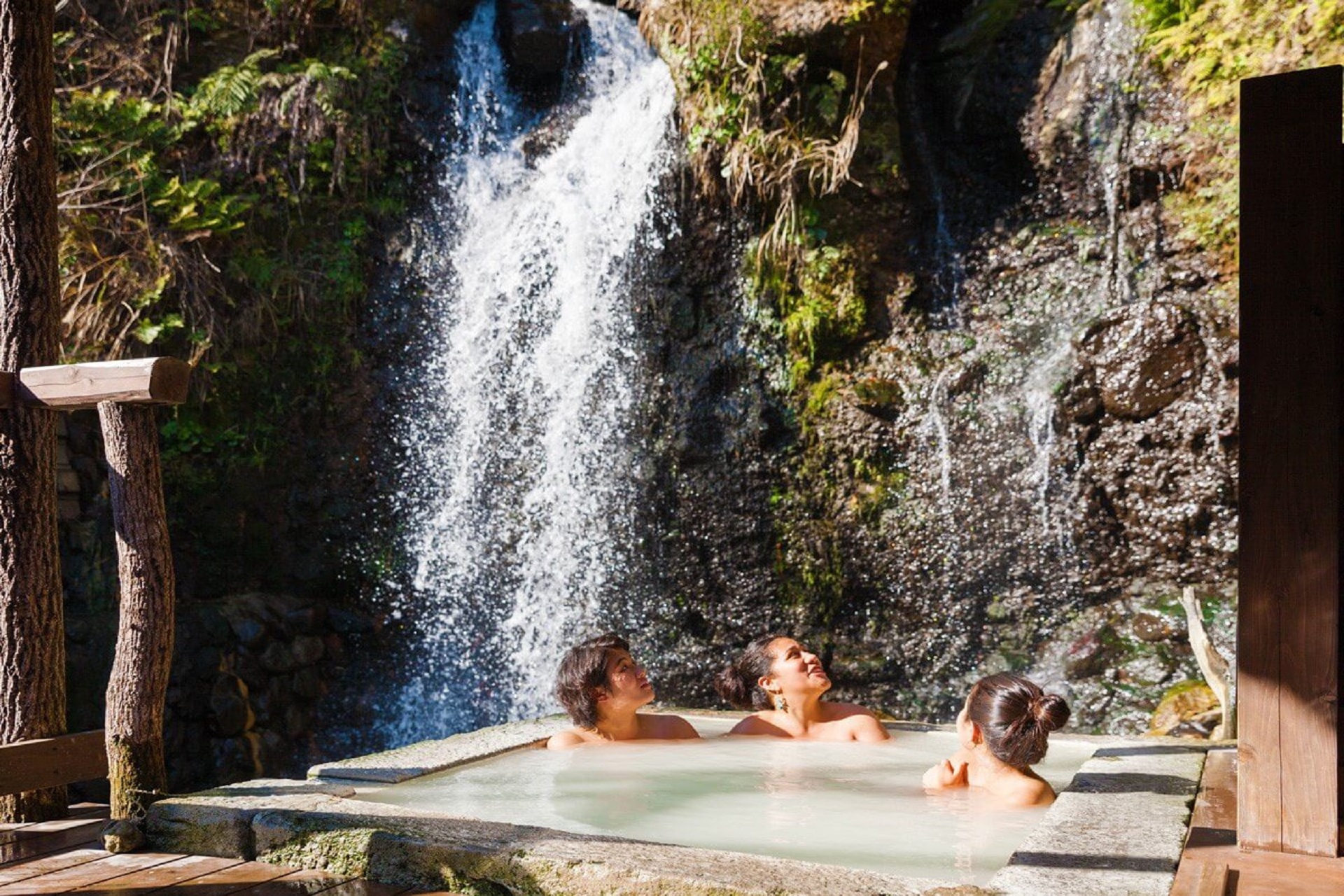 Anyhow, it's cheap!
Beppu is cheaper than many other hot spring areas. Aside from the open-air baths, there are tons of city-facilitated and communal hot springs which run for 100 yen. 100 yen is really cheap!
The open-air baths are also cheaper than you think. For example, Oniishi-No-Yu in Kannawa is 620 yen for the indoor and open-air baths, as well as the scenic bath. If you use a coupon from the homepage, you can take advantage of Oniishi-No-Yu for 500 yen.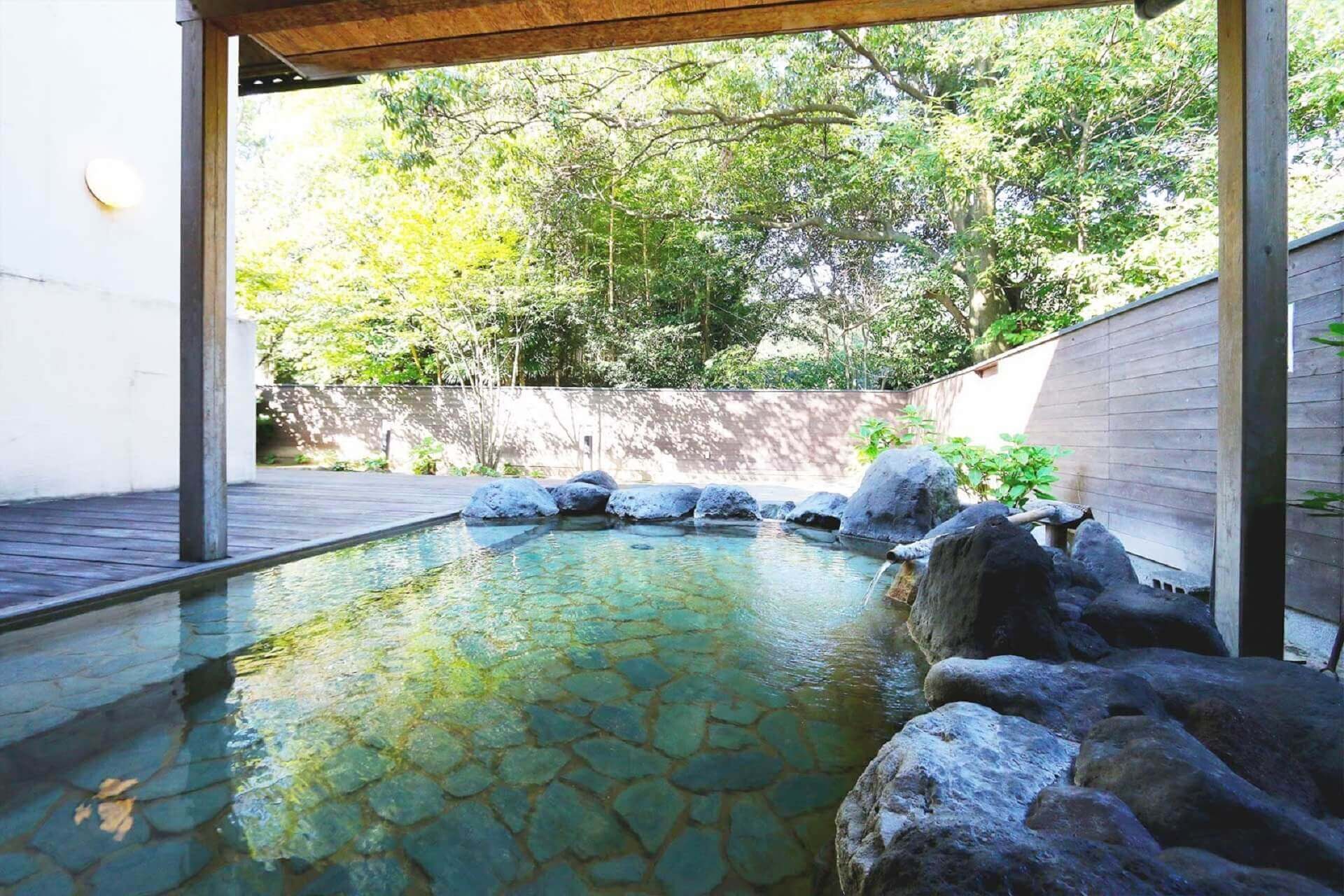 So, as you've seen, there are many open-air baths in Beppu that are good for your wallet and health. If there are any open-air baths that piqued your interest, please give it a try and bathe without staying!
Link from here
Ebisuya Onsen
Myoban Yunosato Hot Spring
The Four Seasons
Hyotan Onsen
Oniishi-No-Yu
Kitahama Terumasu Hot Spring
Shibaseki Onsen
Tsukahara Onsen
Kannawa Yunoka
Horita Onsen
Onsenkaku
EnjoyOnsen