Do you know exactly what is onsen in Japan? To put it simply, in Japanese, the word "onsen" means hot spring. Some people believe that it is just soaking in hot water and washing your body. But those people don't truly know how to define onsen.


Onsen culture goes deeper than you may imagine and Japanese love hot springs deeply. In this article, we will introduce you to the true meaning of onsen.
What does onsen mean? The differences between ONSEN (hot spring) and SENTO (hot bath)
First, we will answer briefly what is onsen. Onsen means hot spring in Japanese, or in other words, a bath where the water has been heated by the earth. In Japan, we also have sento which is a public bath house where the baths are filled with heated tap water. But they have other big differences, such as the texture and smell of the water, as well as the warmth of body after taking them. With onsen, the minerals in the water can make the experience totally different. After entering, you will surely feel the charm of the Japanese hot spring.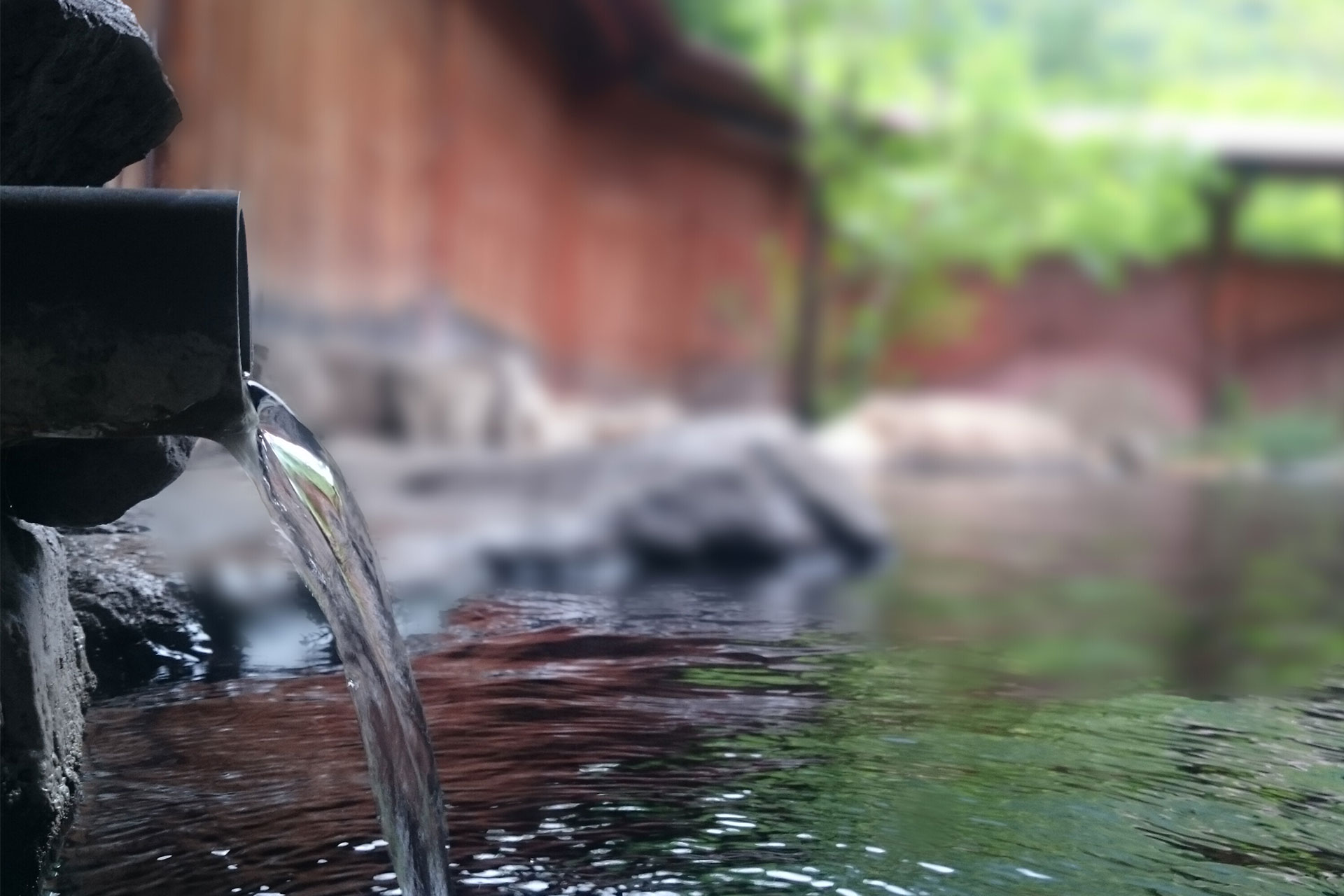 So, What is Onsen? Technically…
In Japan, in order for a spring to be called an onsen it cannot just be hot water. The true onsen definition is a hot spring over 25℃ that contains a certain level of minerals. In Japan, there are many volcanoes all over the country, and these have created many onsen. It is said that there are more than 27 thousand hot spring sources all over Japan, and there are ten different types of onsen water.
Beppu Onsen
In Beppu, we have seven of these ten types. Because of this, onsen has always been an integral part of the Japanese people's lives, and it has made them mentally and physically healthy. This is not just a place to wash your body; this is a place to relax and to experience toji, the practice of treating diseases through soaking in an onsen. Because of this, Japan has a rich and vibrant onsen culture.

In Beppu, you will find the world's highest amount of usable hot spring water, with many onsen water sources above 42° Celsius. Although Beppu is a small town, it has around 2,300 onsen sources, which is one of the reasons why this is the best place in the world to experience Japanese hot springs.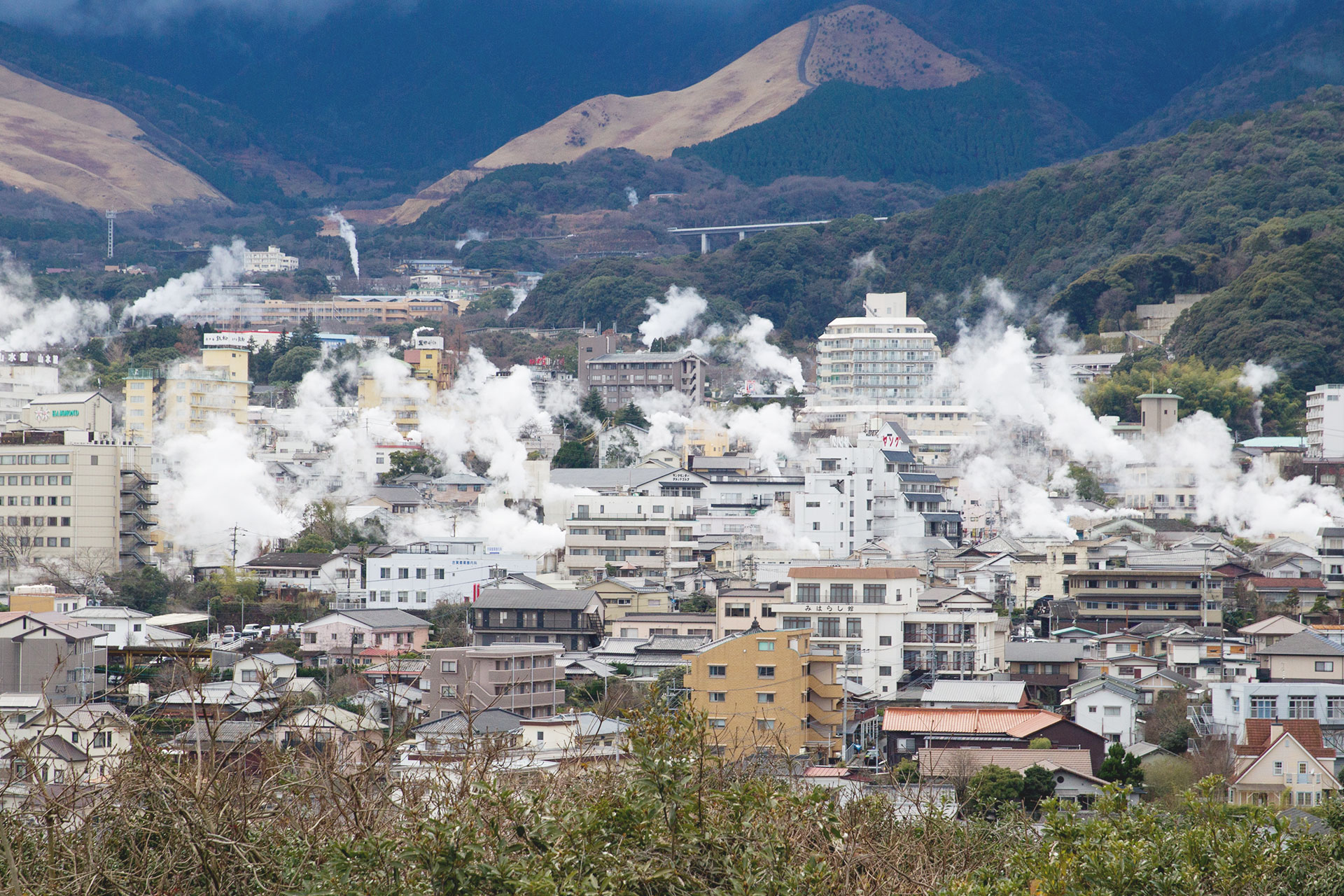 Although the water may seem fresh to us, this water actually comes from rain water that fell more than 50 years ago, but became trapped underground. This allows the water to become imbued with many valuable minerals that would not be found above ground, and then brings them back to the surface. This is a complex process, but the knowledge of how this water comes to be will change how you look at onsen. To find out about that process, you may read How Onsen Works: A Geothermal Gift.
Onsen Mania
In Japan, people who live in Beppu take onsen not just to take a bath in hot water, but take them many times in one day since they love the relaxing feeling. Some people who take onsen start from the morning, then again at around noon, in the evening, and finally again at night. Why do they love onsen so deeply? We interviewed a couple of people, including a tourist who came to Beppu, in order to find out more.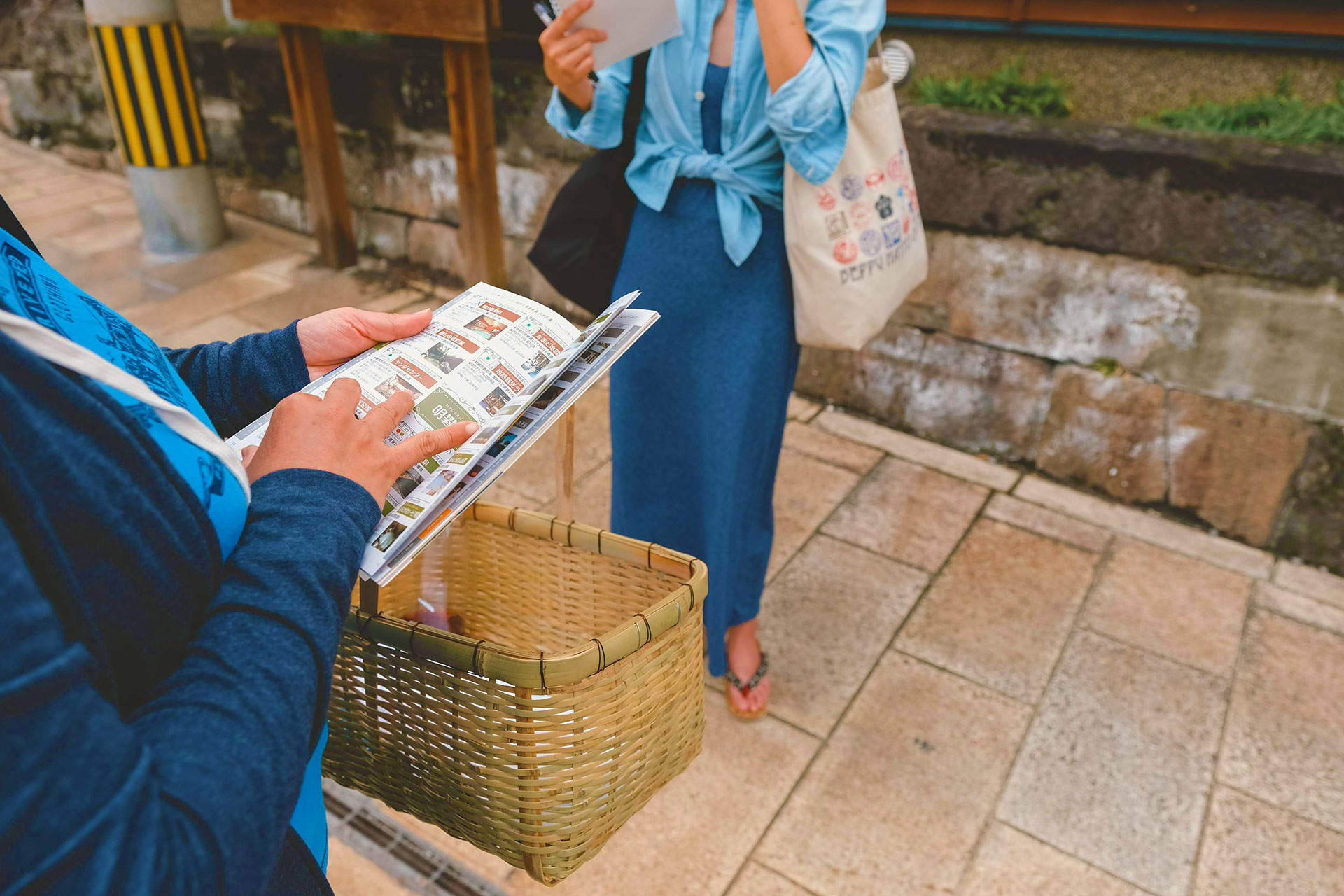 Small Area, Rich Culture
Miyuki, a Japanese local says, "One of my favorite things about going to onsen in Beppu is that even just by walking a short distance, you can find a myriad of different styles of onsen within a fairly small area, such as mud baths, clear onsen, blue onsen, and alkaline onsen which will beautify your skin. This means that you can experience a large amount of Beppu's onsen culture within a short amount of time."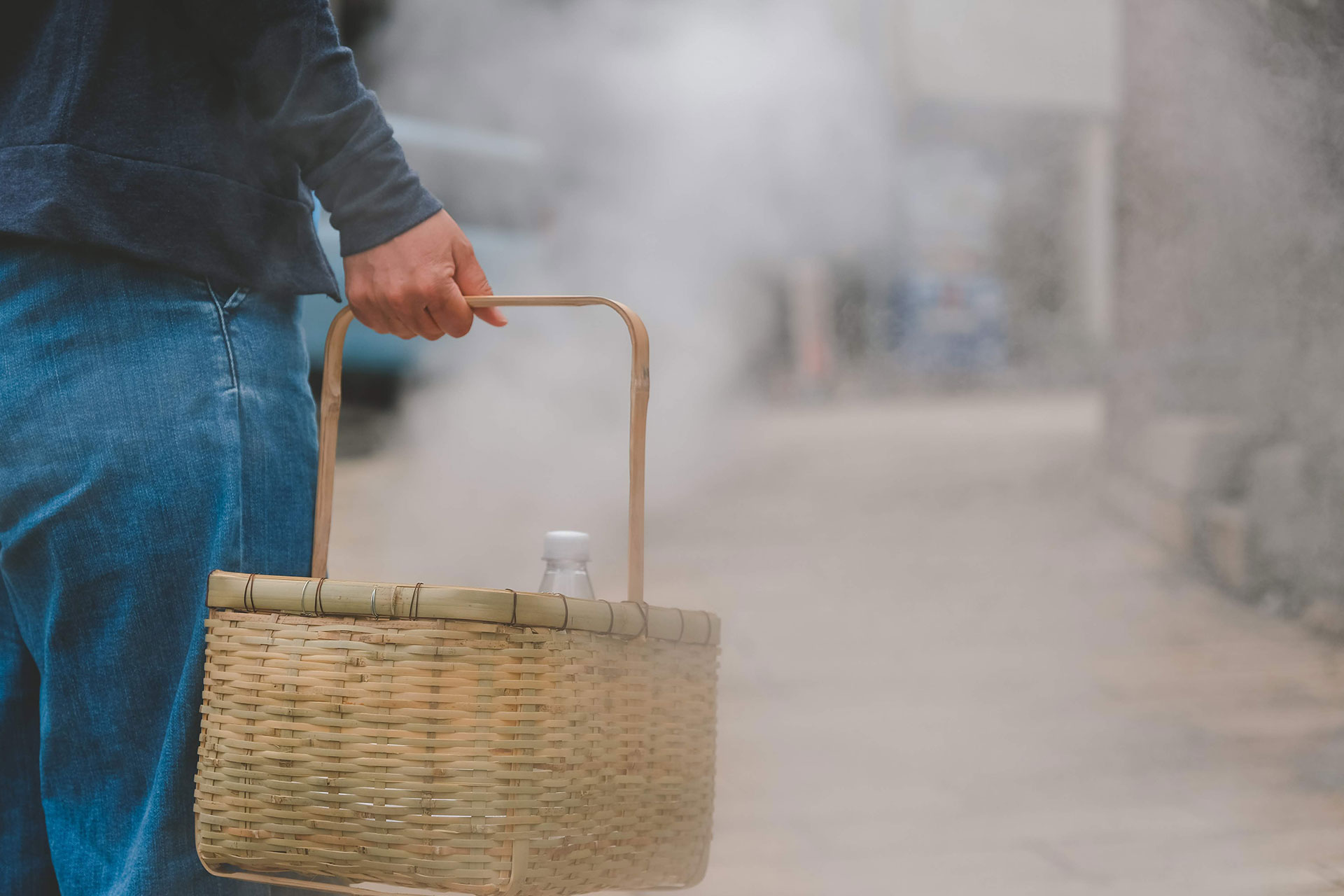 It was a totally new experience for me! I loved it!
Marion, a visiter to Beppu from France says, "I like onsen because it's really relaxing, plus it's good for health and skin. It's a part of Japanese culture, so if you go to Japan, you have to go to onsen. We don't have hot springs in France, so it was new for me, but I really really like it!
Both onsen were very nice and relaxing. Takegawara Onsen was old and traditional, and Hyotan Onsen had a good variety of baths, including one outdoors. "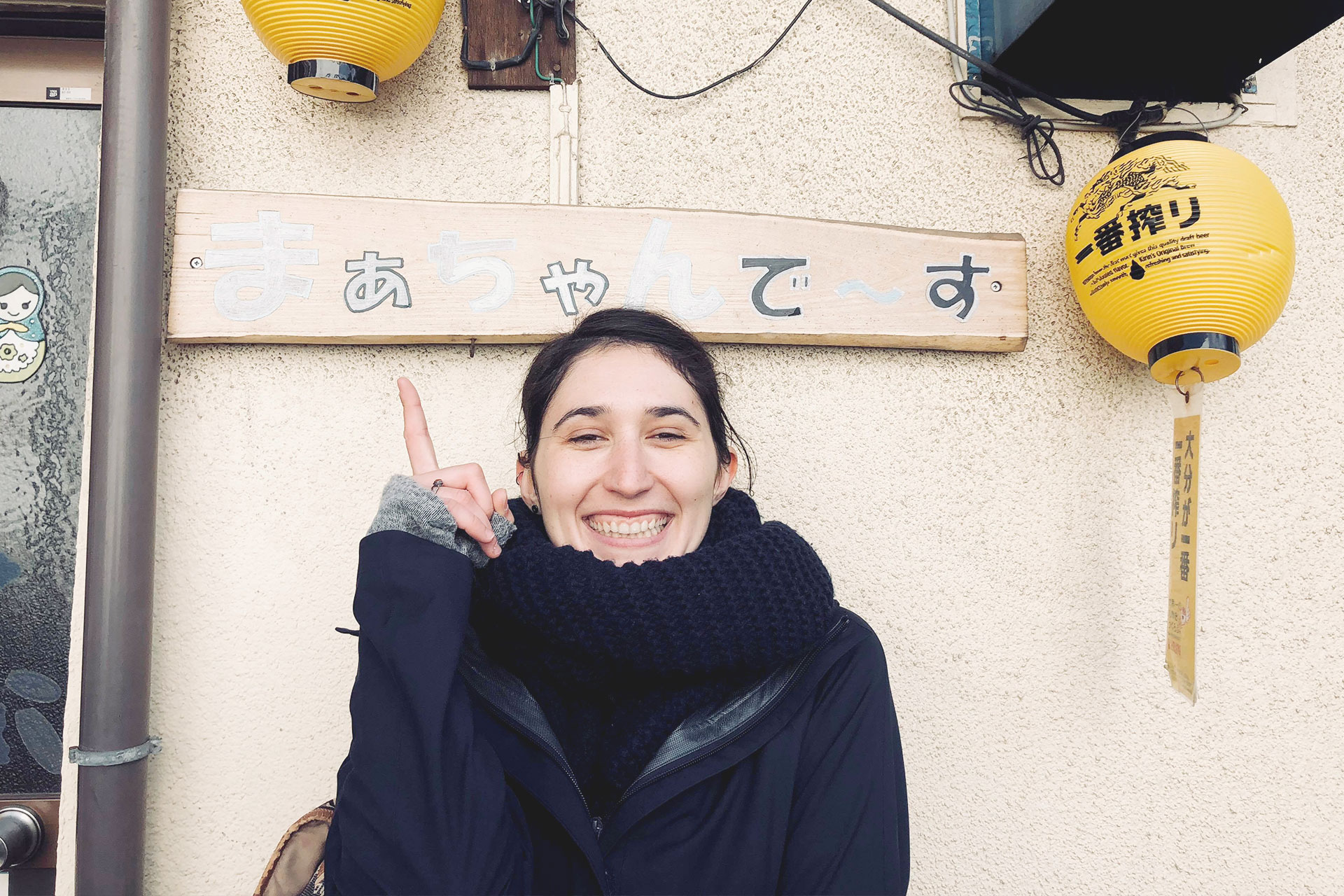 A rich cultural experience
James, Beppu Onsen lover from California explains, "For me, going to an onsen is an opportunity to be clean, but it also is a place to soak in a variety of types of water, to meet people, to heal and to see beautiful places. It is also a very rich cultural experience since visiting onsen has existed in Japan for hundreds of years and it continues to this day. I love onsen, Beppu and Japan!!"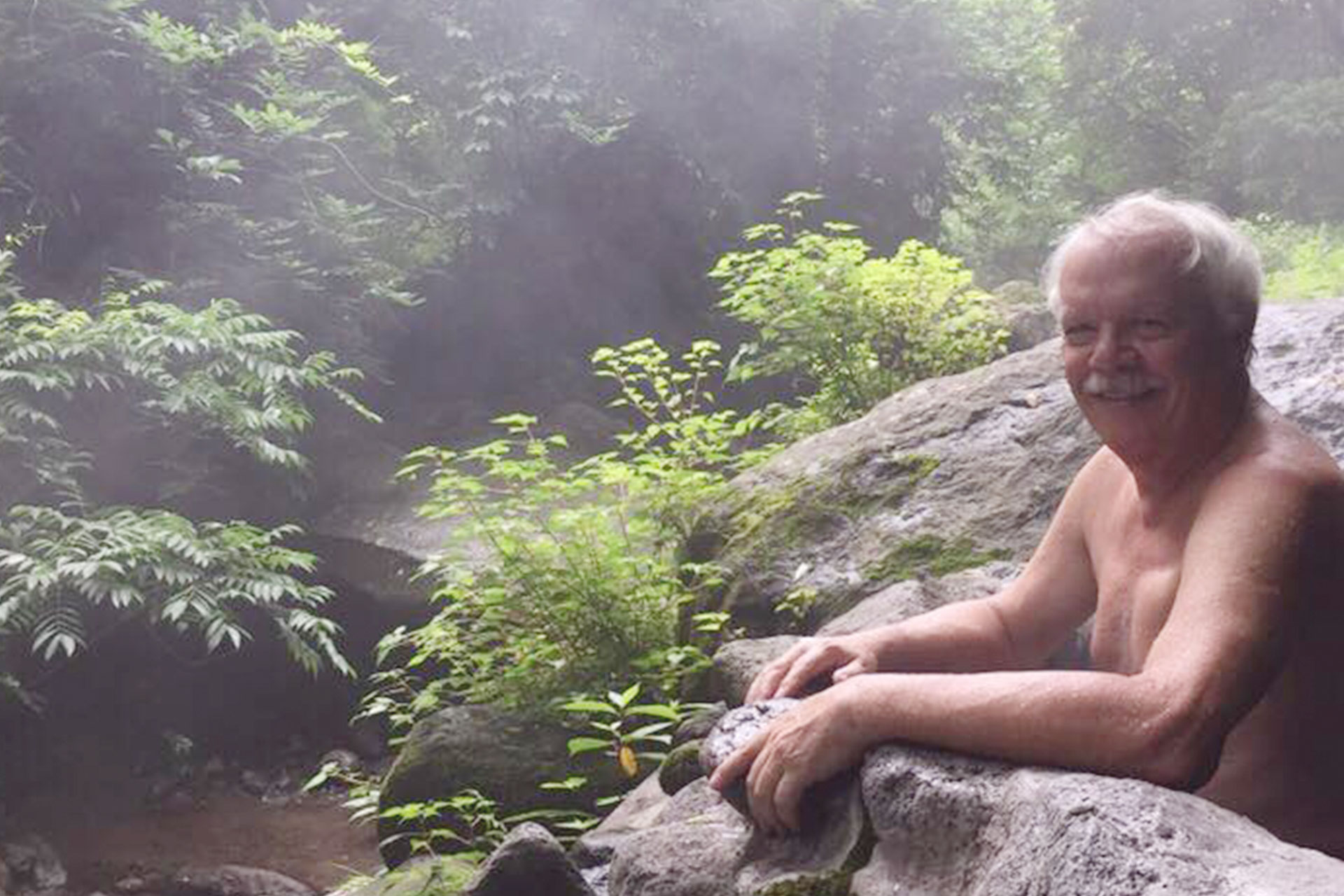 The Healing Powers of Onsen
Mr.Sato, President of NPO Onsendo Meijin kai from Japan
says, "When I take onsen, I release all my tension and let my body flow with the hot spring. That moment is tranquil. I can go to a hot spring and relax whenever I feel the need. The onsen water is literally "healing." We like to say the best places in the world to heal the body are Mt. Qomolangma, the Aegean sea, and the onsen of Beppu. "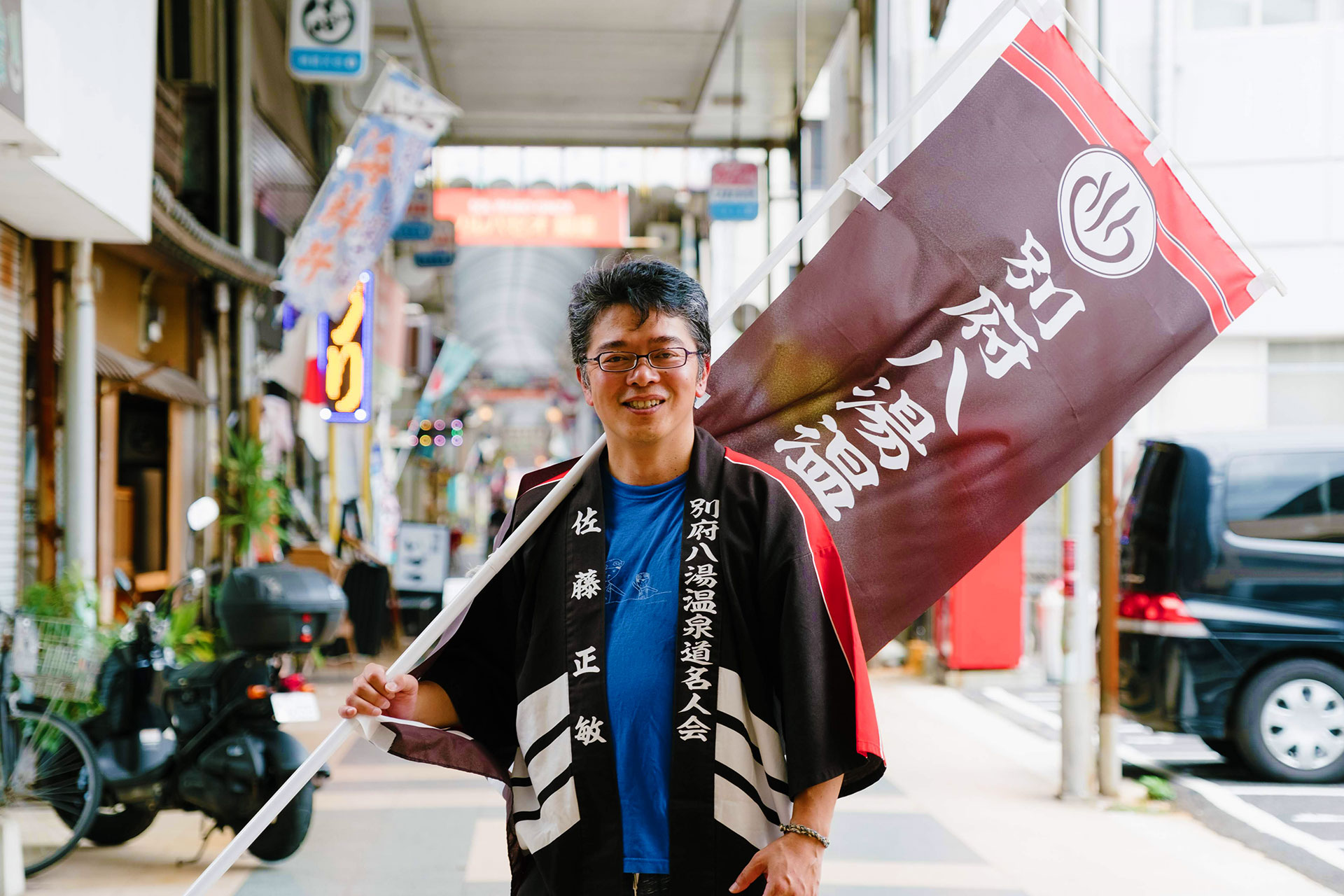 Onsen Facts
Within the category of Japanese hot springs, there are some sub categories: jimoto onsen (local onsen), rotenburo (open-air bath), and uchiyu (inside onsen) and tachiyoriyu (day use onsen). Within these, there are different types and styles, such as the temperature, use of steam, and the minerals within the water.

For people in Beppu, being in the onsen capital of the world means that this culture will enter almost every aspect of day to day life. You can appreciate the natural wonders like the Beppu Hells tour, drink fresh hot spring water, which is said to improve health, smell the unique smells of the different types of hot spring, and listen to the calming sounds of the flowing water. Indeed, onsen is the greatest source of entertainment here in Beppu.

We also utilize hot springs in a variety of unexpected ways, such as cooking hot spring steamed eggs and steaming pudding with onsen steam. You can truly experience onsen culture with all five senses.
Tips : Onsen mark
Have you seen this mark? In Japan, this marks means onsen. How many onsen marks can you find in the town of Beppu? Some foreigners say it looks like it means hot food. It would be quite surprising to enter a building expecting a hot meal, but instead find yourself in an onsen, so please keep this sign's meaning in mind. We hope it helps you to find hot springs both on the map or just walking around in Japan.
EnjoyOnsen