The onsen resort town of Beppu produces the greatest amount of hot spring water in all of Japan, reaching 125,000 liters per day. Out of the 10 types of hot springs that can be found in the world, 7 can be found in Beppu alone. With over 2,000 hot spring spas, this city welcomes millions of people through the year. In this article, we will explain what exactly makes Beppu so special and why it is one of the best onsen in Japan to visit.
Beppu The Onsen Journey
Gorgeous Geography
Beppu is located on the southwest island of Kyushu in Oita Prefecture. It is nestled between both the sea and mountains, the volcanic activity of which blesses the town with its abundant hot springs. Its unique landscapes offer spectacular views during any time of year. From seaside onsen, such as Kitahama TERMAS, to hot springs hidden in the mountains like Yunosato, you are sure to find your ideal place to relax.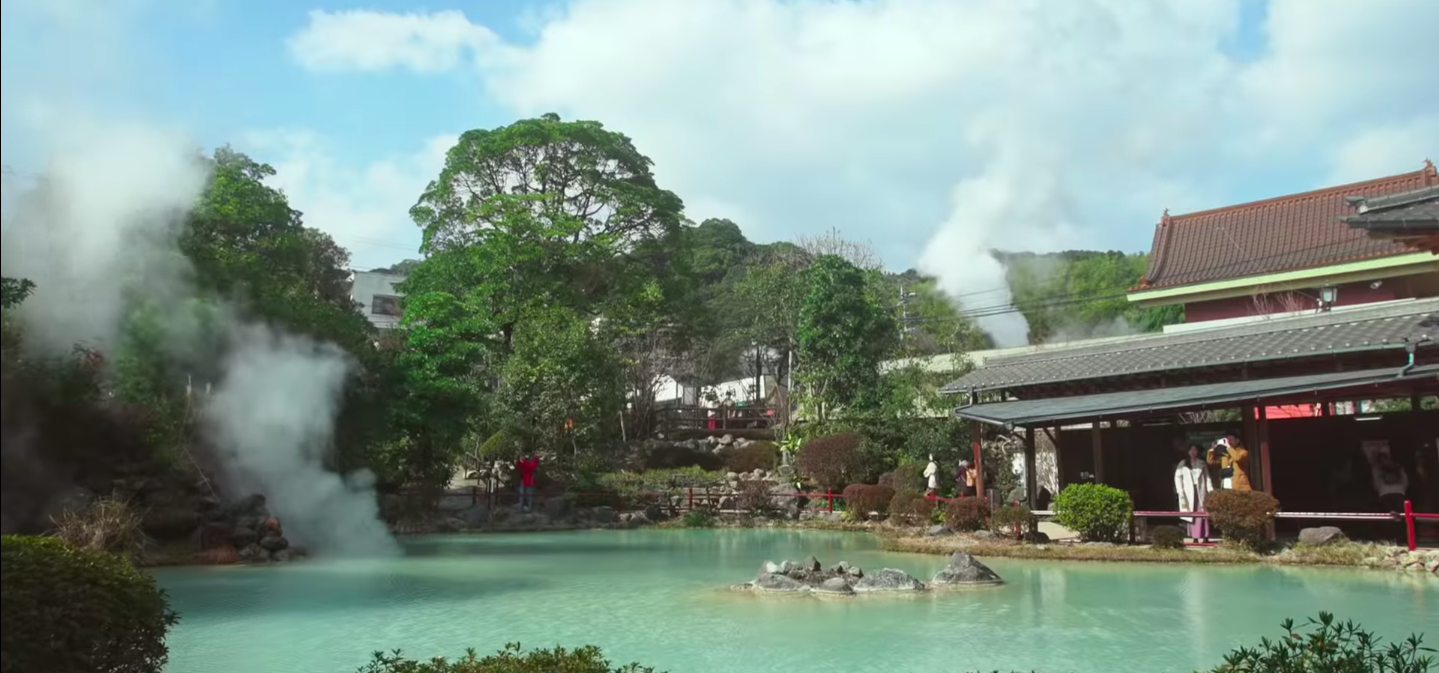 The Most Unique Onsen in Japan: The Hells
As the greatest source of hot spring water in Japan, Beppu is not home to only many onsen and ryokan, but "The Hells." These Hells, or "Jigoku" in Japanese, are 8 natural onsen of varying colors and textures that attract visitors each year to witness their stunning beauty. The Japanese government even designated them as National Scenic Beauties. That's right! These onsen are for viewing, not soaking.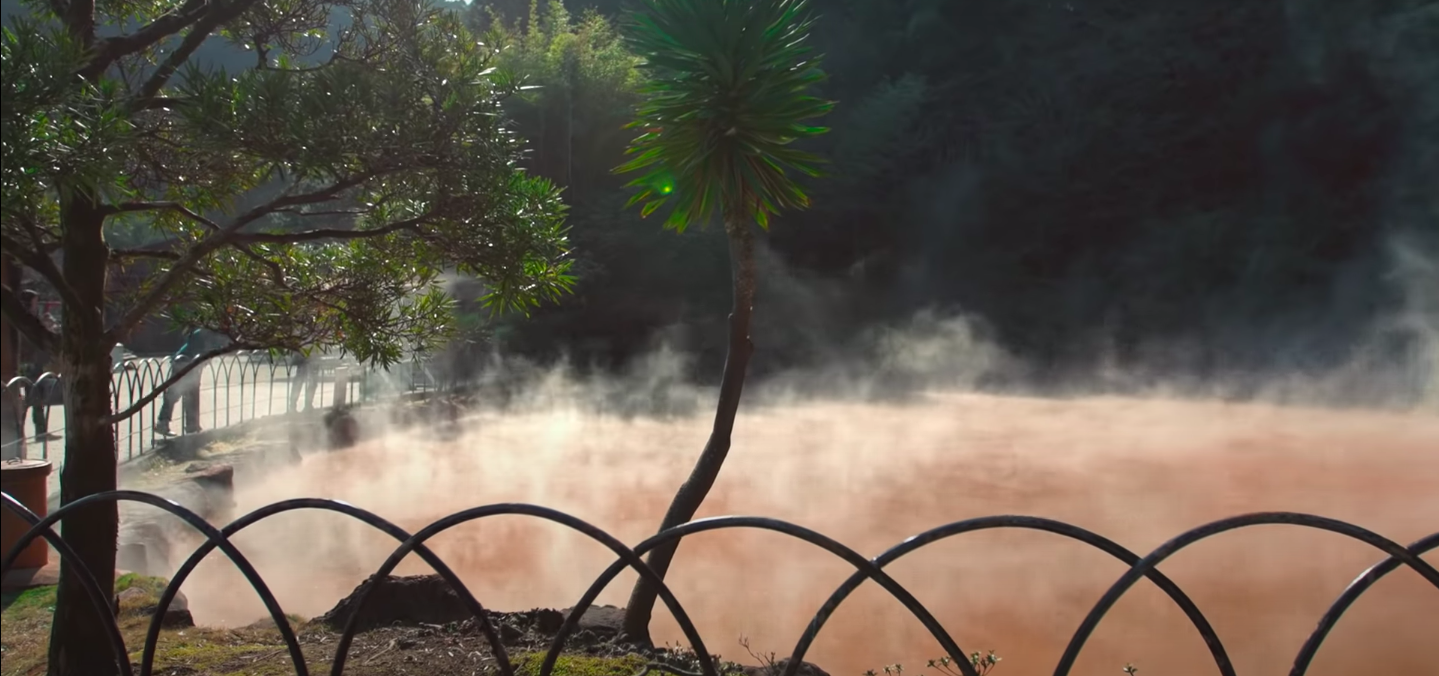 This pilgrimage to The Hells of Beppu is called "Jigoku Meguri." This Jigoku Meguri includes Umi Jigoku, Chinoike Jigoku, Shiraike Jigoku, Tatsumaki Jigoku, Yama Jigoku, Oniishi Bouzu Jigoku, Kamado Jigoku, and Oniyama Jigoku. There are different sights at each, such as a vivid blue and a blood red onsen, a hell with crocodiles, and a geyser, among others. Read more in depth about the Jigoku Meguri here. Without a doubt, The Hells are among the most unique and beautiful onsen in Japan.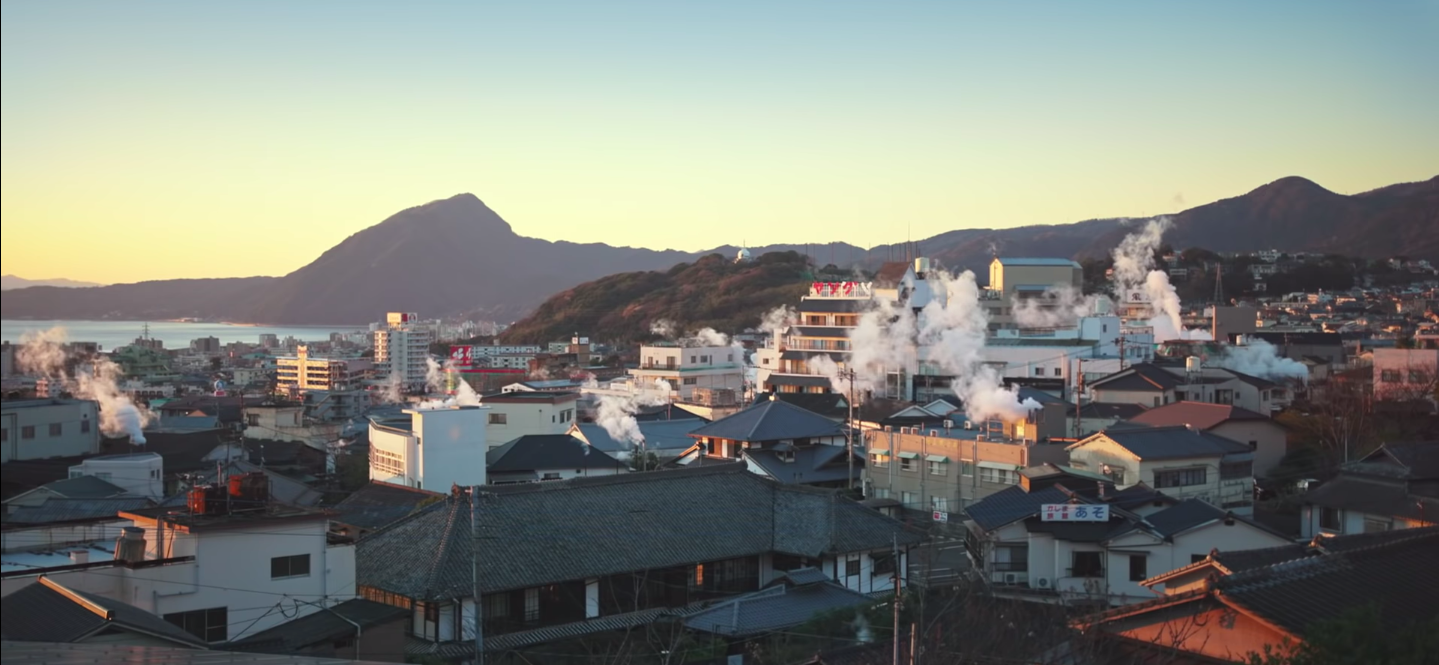 One Of A Kind Steam View
There are also many sights beyond The Hells. One of the most fascinating of these is the steam view. Due to the sheer amount of onsen water being produced, the steam created by this heat rises throughout Beppu. In the Kannawa area in particular, you can see the "yukemuri" or onsen steam rising through the grates of the old streets. Why not take a walk through the old steam-filled streets and see how integral onsen is to the way of life here? It's a site that can only be seen in Beppu after all!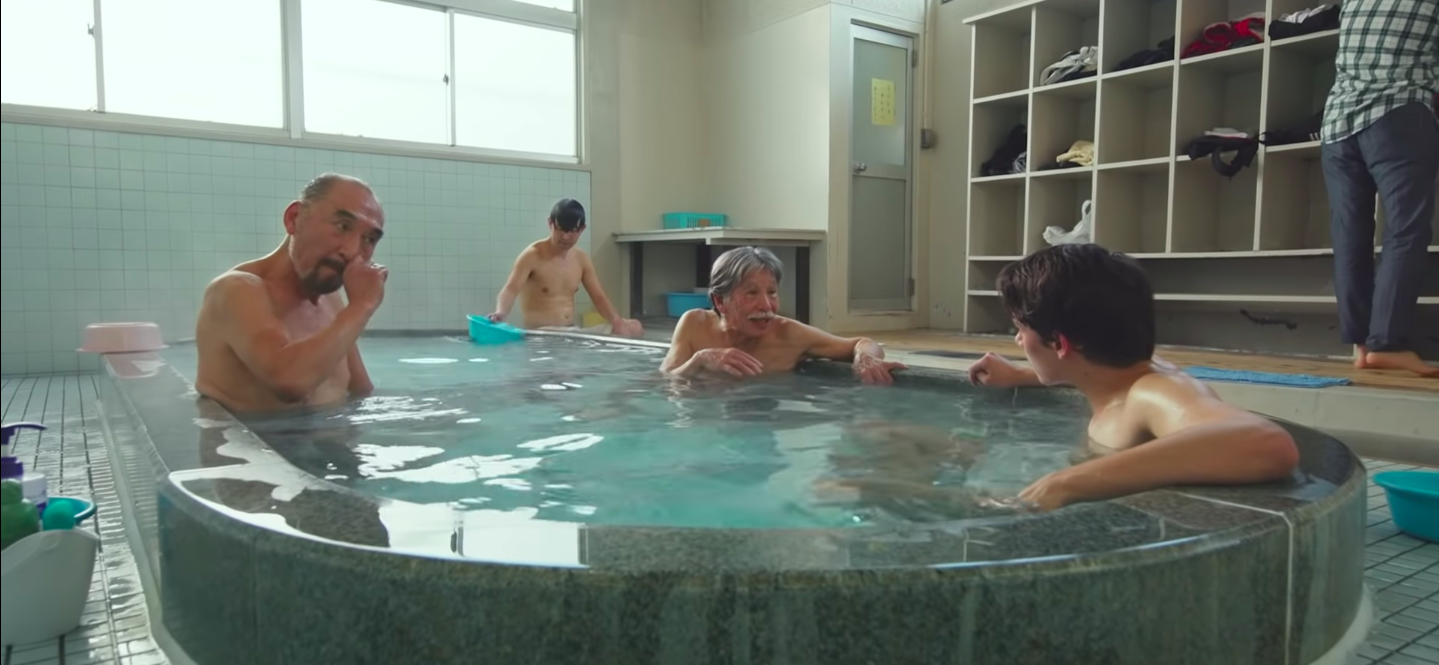 Top-Notch Ryokan and Onsen Facilities
Beppu has a long history of being a mecca for onsen-lovers. From emperors of old, to weary travelers of the past, to the locals of today, people from all walks of life have gathered to enjoy Beppu Onsen. By just soaking in these hot springs, you can feel the rich history.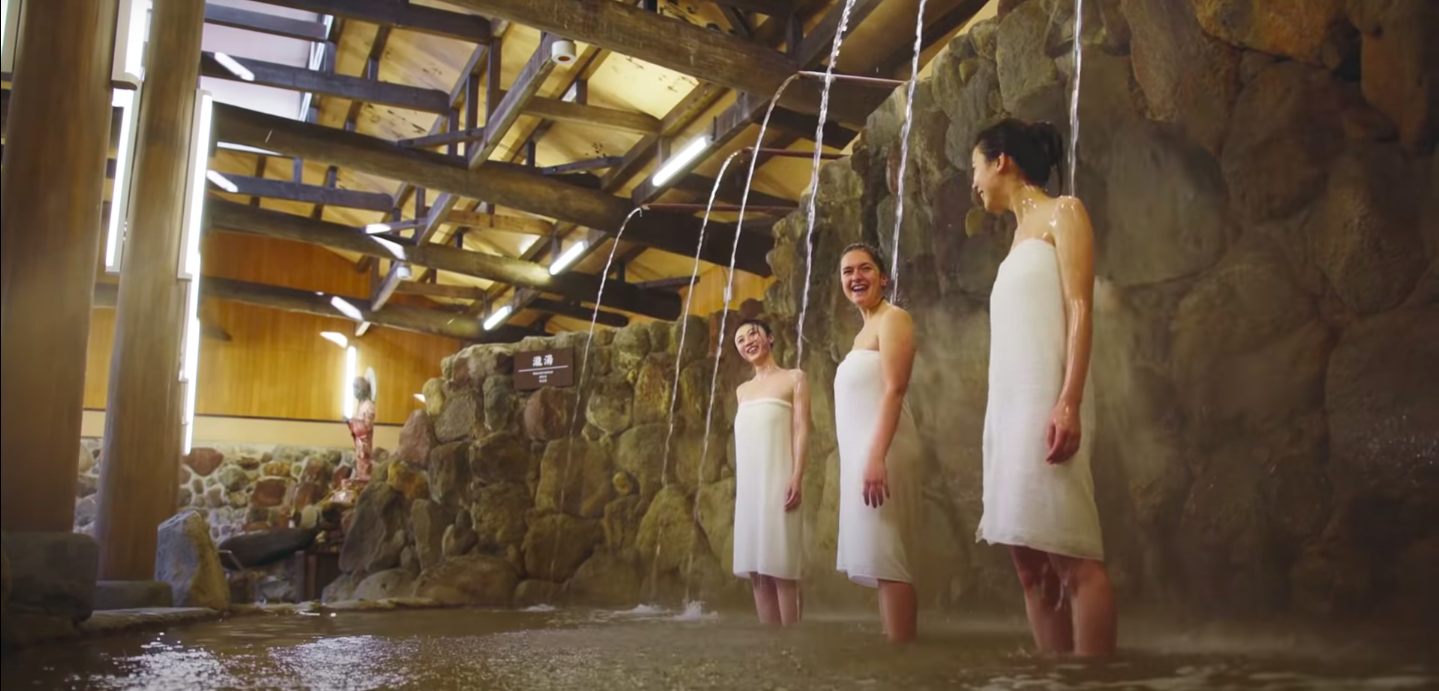 There are 8 main hot spring areas in this town, each with their own characteristic atmosphere and water qualities. These areas, called the Beppu Hatto, consist of Hamawaki, Beppu, Kamegawa, Kannawa, Kankaji, Horita, and Shibaseki, and Myoban. In all 8 areas, the locals view onsen as a part of everyday life. Not only do they soak in hot springs everyday, they use the onsen to steam their food, create bath and beauty products, and even heal their ailments. It is hard to compete with the people of Beppu's reverence for onsen culture and friendly hospitality. Naturally, the ryokan and onsen facilities here rank among the best in Japan.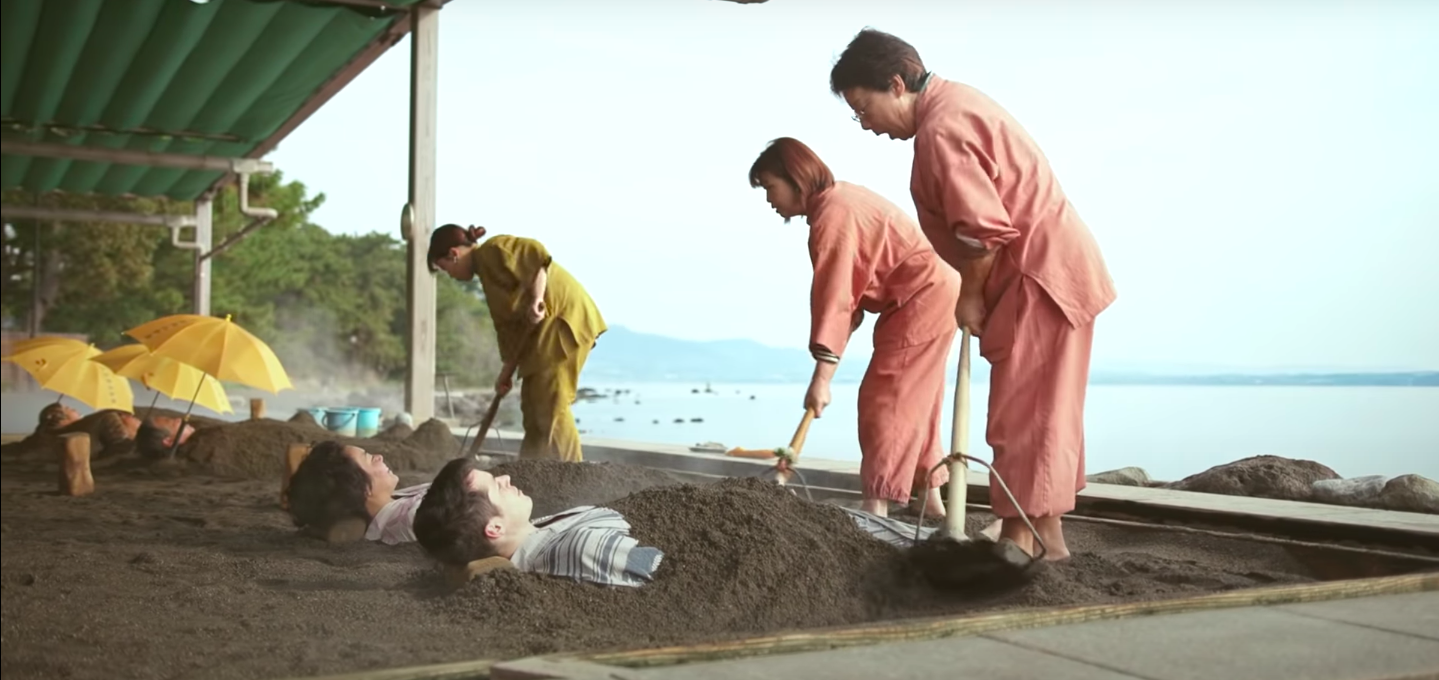 A Selection of Unique and Mixed Onsen
In addition to your everyday hot spring, Beppu also boasts a variety of unique and mixed onsen. Among the most popular of these is Kaihin Sunayu, a sand bath along the beach. Here you can feel the pleasant warmth of onsen heated soil while you gaze out over the ocean. Another must-visit is Hoyoland Onsen, a mixed onsen known for its outdoor mud bath. After soaking here, your skin is guaranteed to feel smoother and younger! Yet another onsen unique to Beppu is the steam bath, Mushiyu, where they use fragrant and detoxifying Japanese herbs. You can also find a fermented rice bran bath and a few konyoku (mixed onsen) where you can wear swimsuits as well in Beppu. It is the perfect place to experience onsen with friends of all genders!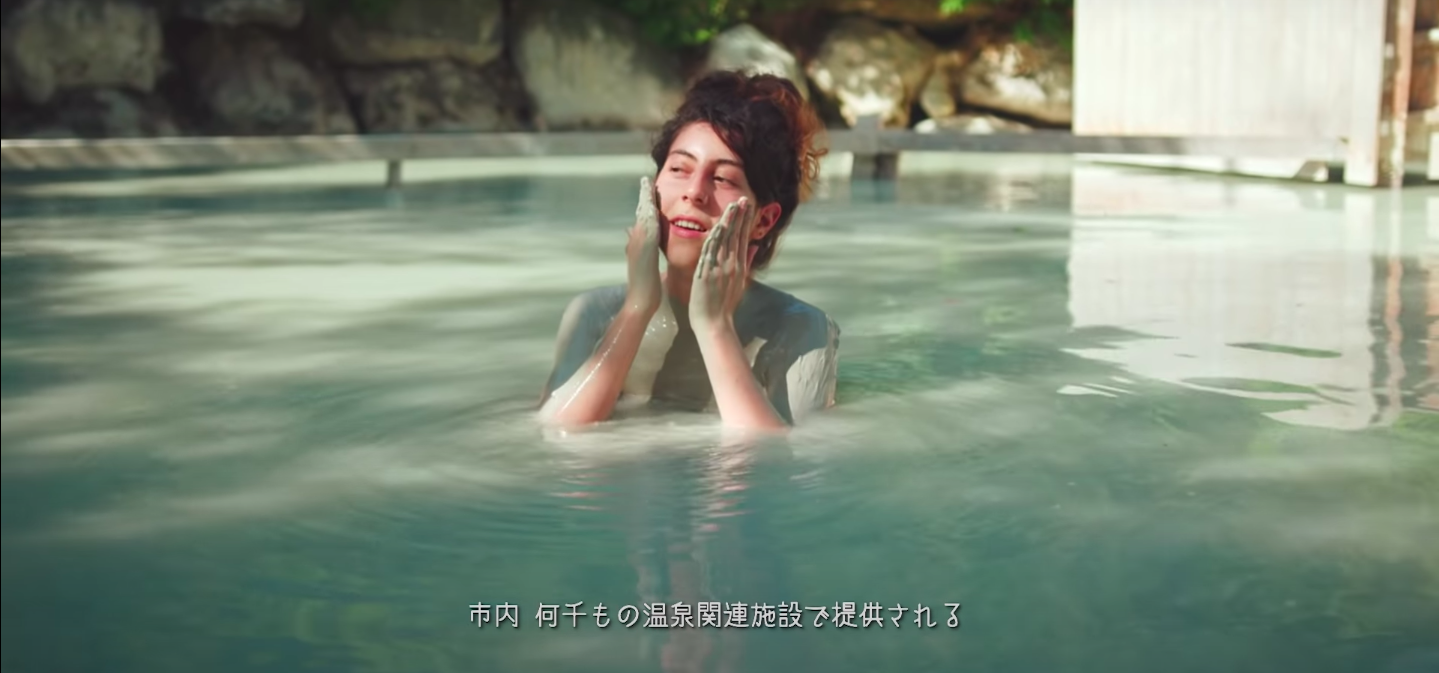 One of the Most Tattoo Friendly Onsen in Japan
A beautiful and wide variety of onsen isn't the only thing Beppu is known for. This hot spring resort town also carries a reputation of being exceptionally welcoming to those with tattoos. As described in our article, Tattoo Friendly Onsen! 100 Hot Springs In Beppu, Japan, Beppu boasts many tattoo-friendly onsen. If you have ink, but want to dip into hot springs without paying the extra for a private bath, look no further than Beppu Onsen!
We hope we explained why if you are looking for onsen in Japan, you must place Beppu on your list. This town has a long history of welcoming visitors to heal in its hot spring waters. We can assure you that Beppu is worth visiting because there is so much to explore. Truly, it has something for everyone.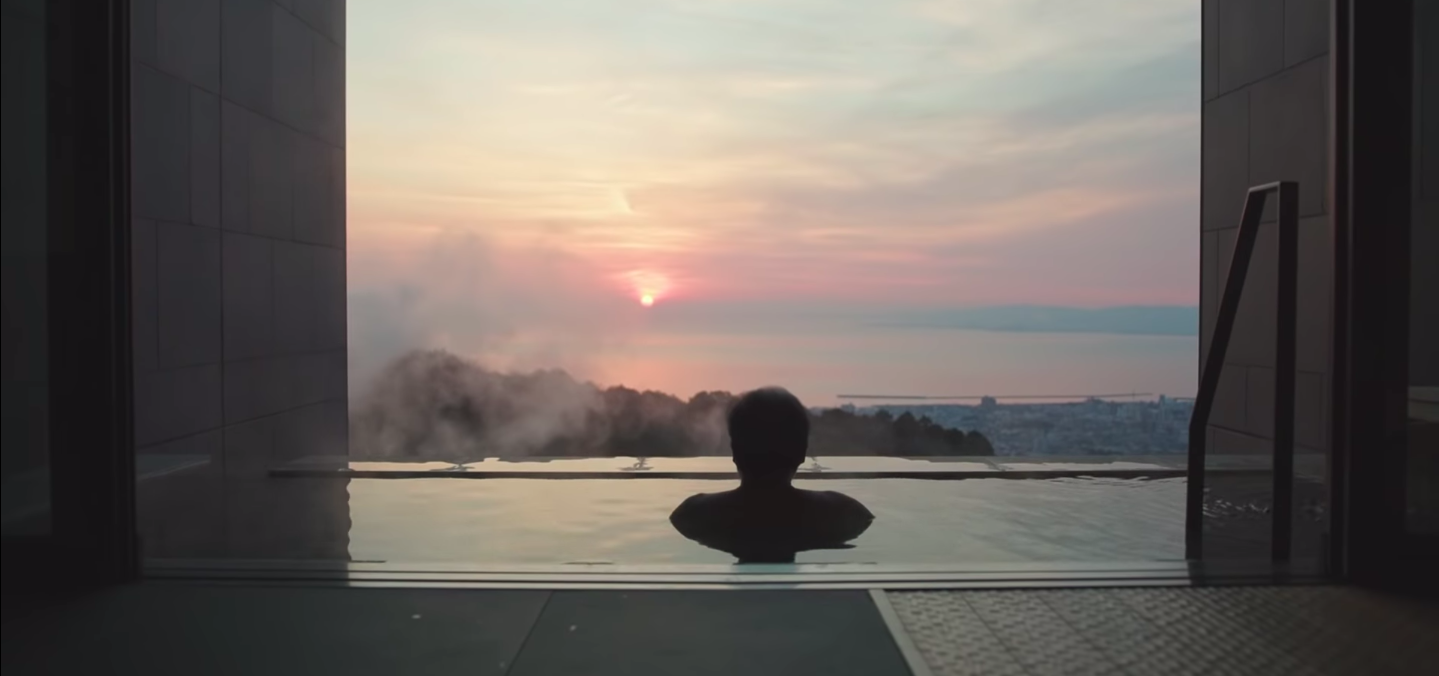 EnjoyOnsen