In April of this year, a place for foreigners to visit was born in Beppu Station. The name is Wander Compass Beppu. It is a so-called tourist information office, but unlike the usual tourist info offices, this place has its own unique flavor. This is a lounge where need-specific travel products can be introduced, guides are provided, and information can be exchanged between tourists. It would probably be called something like "tourists' refuge" where you can meet the most obliging staff.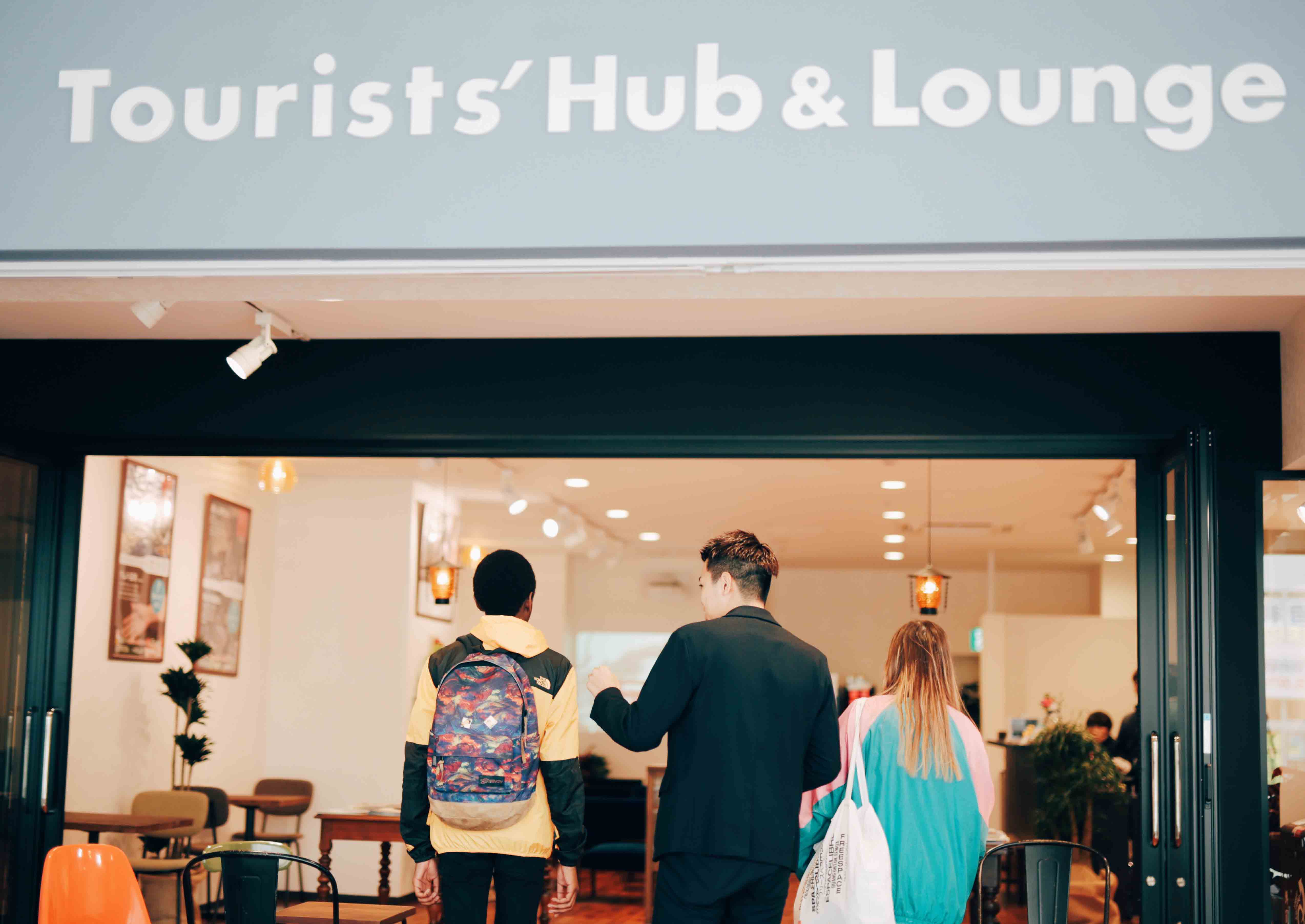 What kind of place is this so-called "Wander Compass?"
Here you will find free Wi-Fi, as well as a currency exchange machine, bus and tour ticket vending machines and rental bicycles. There is also a table, a sofa, and a drink bar so that people can spend time relaxing.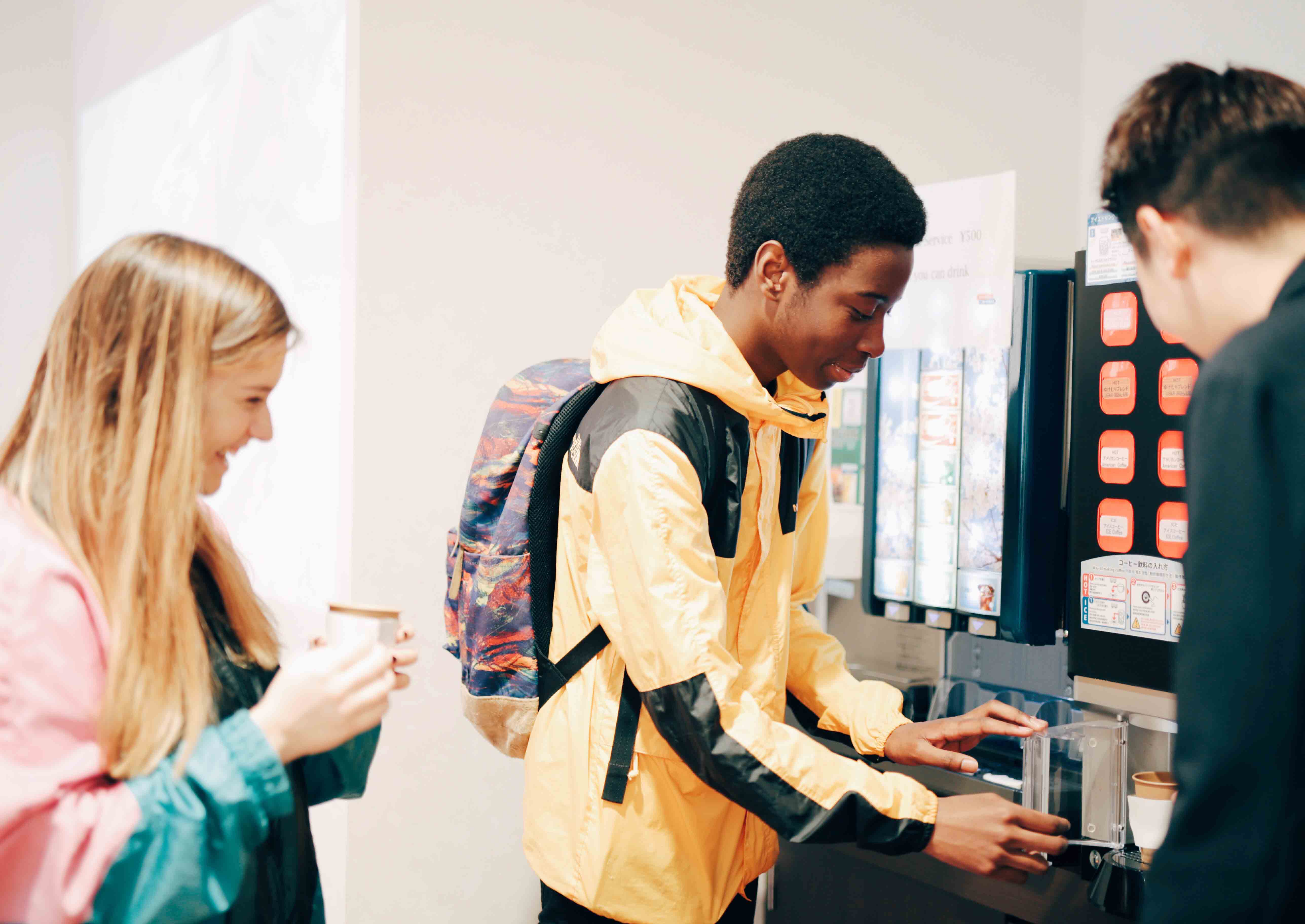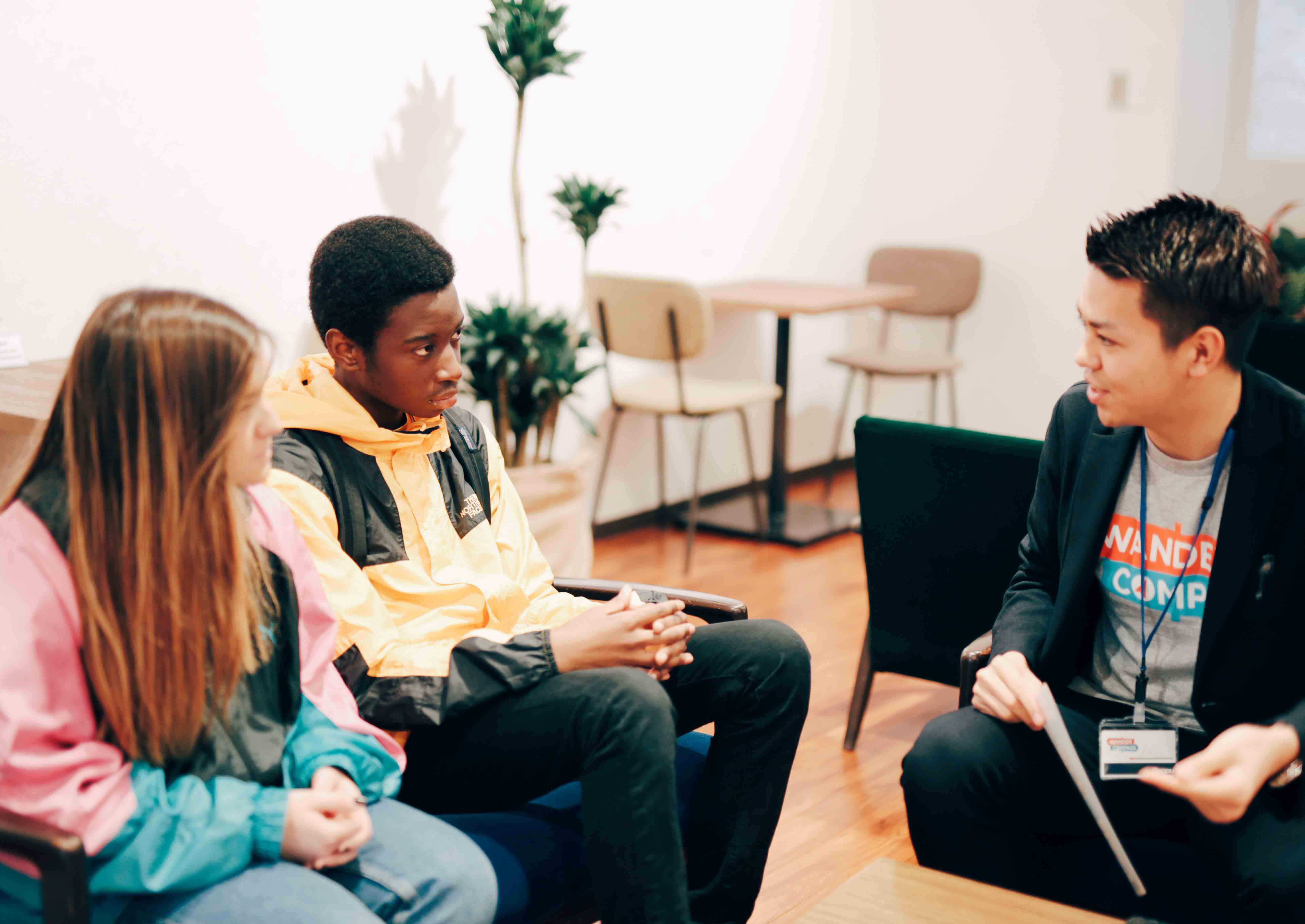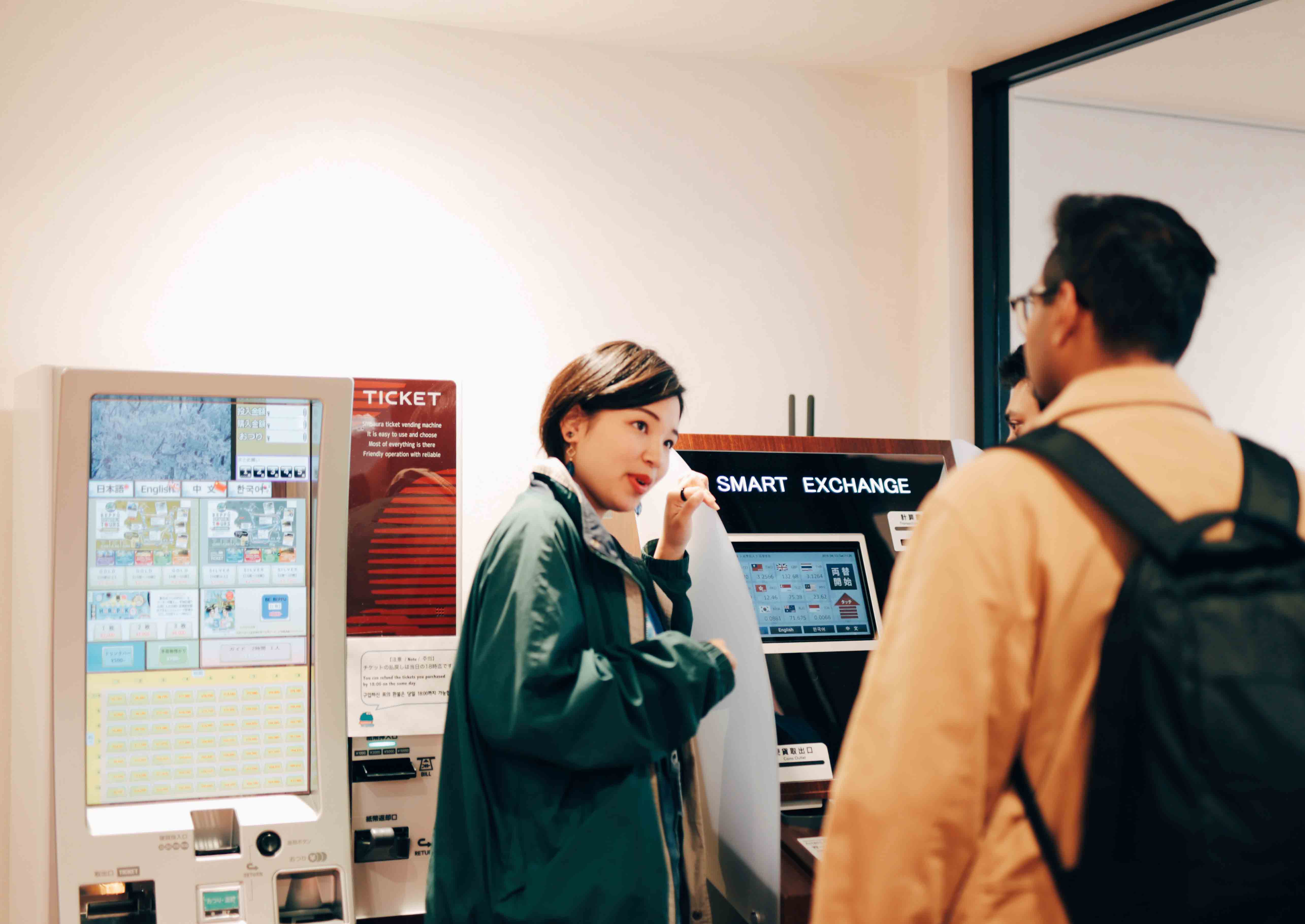 It was an info desk that left nothing to be desired!
Sure, we think these services are fulfilling in that they "seem to enrich the travel experience by making it stress free" but what of the "tourist information" which is so crucial?
Providing answers to relieve tourists of their doubts (of course), giving travel consultation that meets the individual needs of travelers, unique suggestions, and a reception counter from which a companion guide service is offered are all surprisingly made possible in this new travel info office, a feat that has not been achieved until now. "Huh!? Someone will will accompany me!?"
Just hearing this is a huge relief and a sign that your travels will be bright!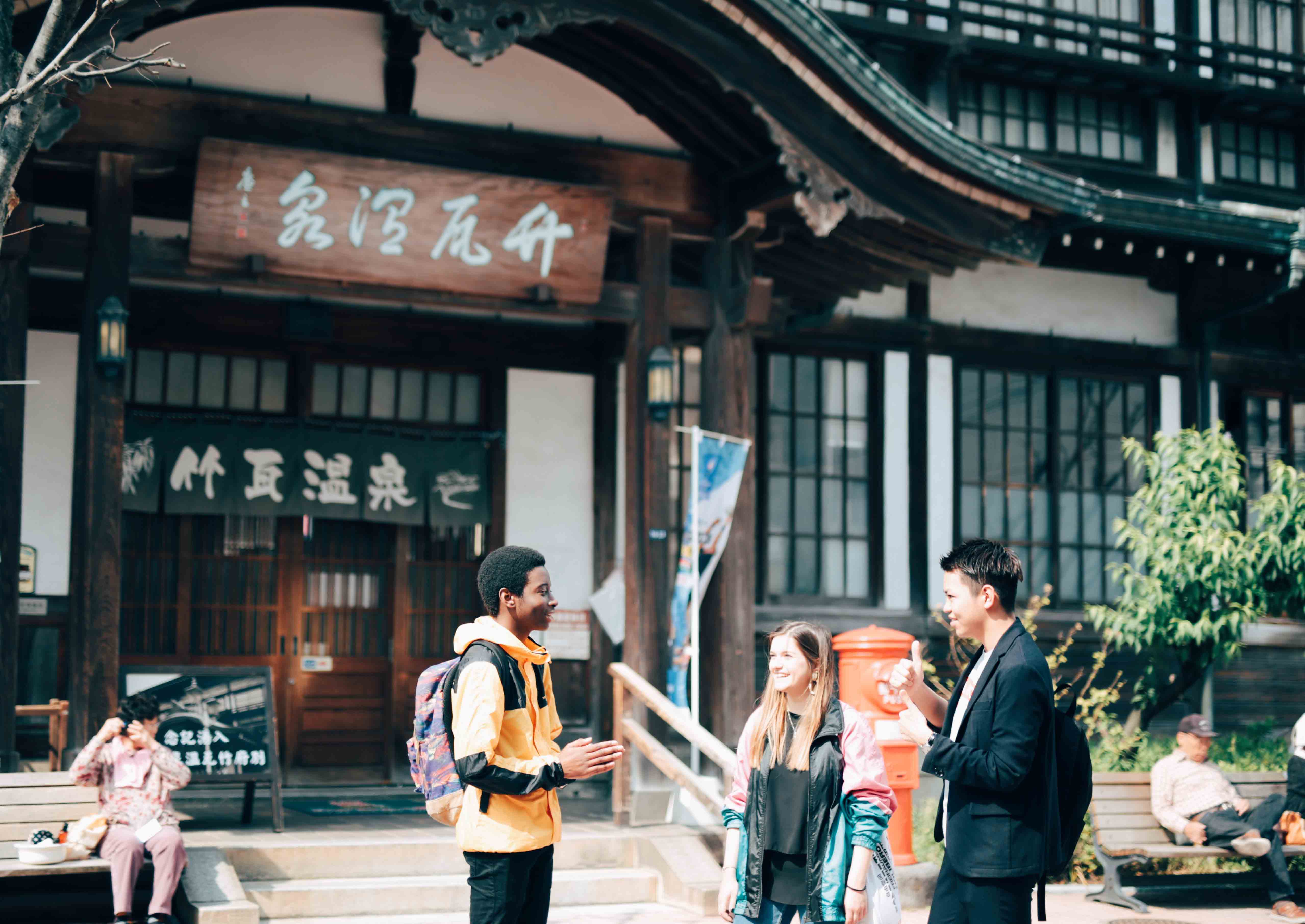 "I want to see an old hot spring!" "I want to walk along streets where I can really feel its history!" "I want to take pictures that'll really give my SNS a boost!" Ten people mean ten needs. While speaking to this person and making personal plans, you can listen to explanations as you go around and feel as though you're riding the boat even if you aren't familiar with anything.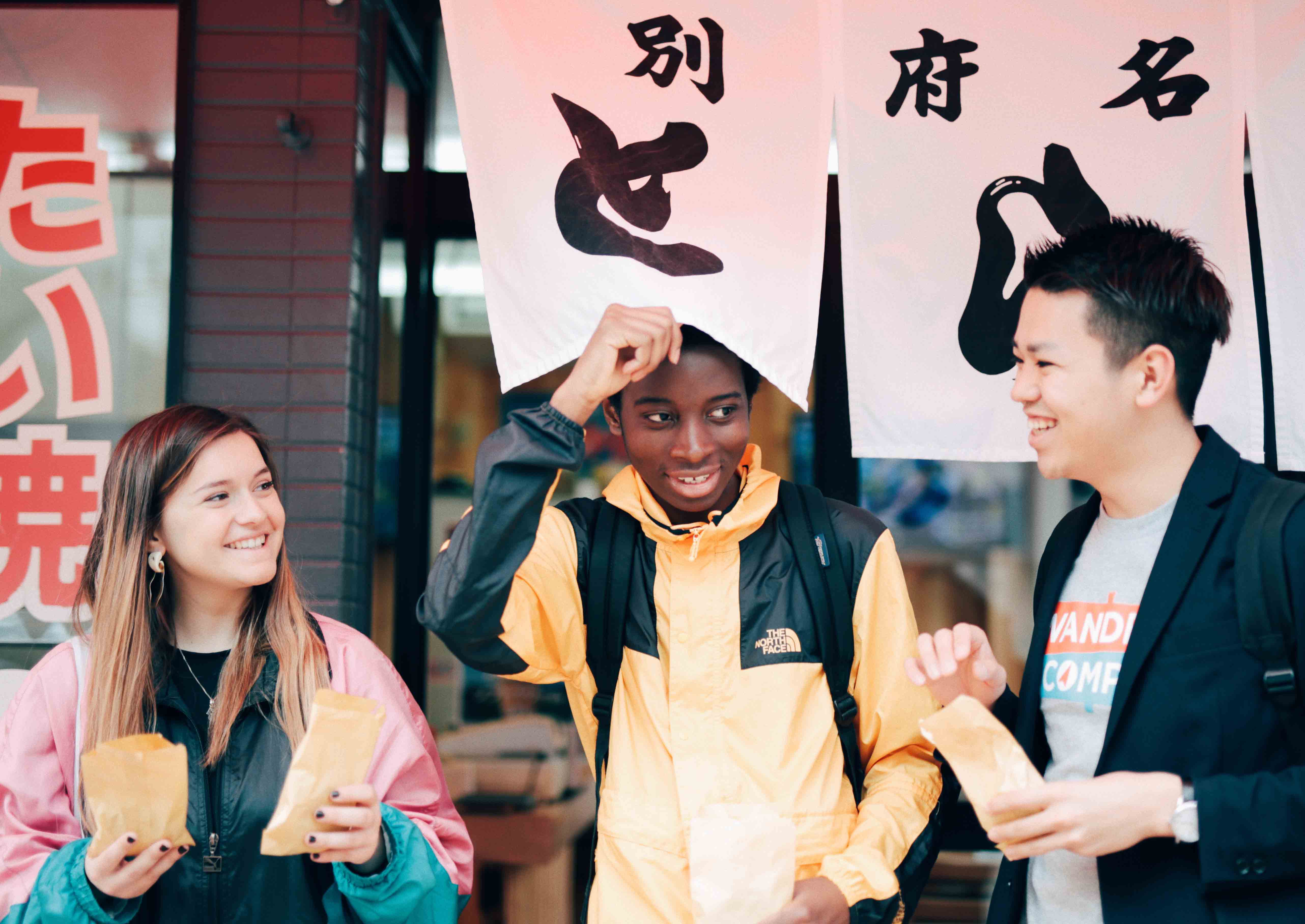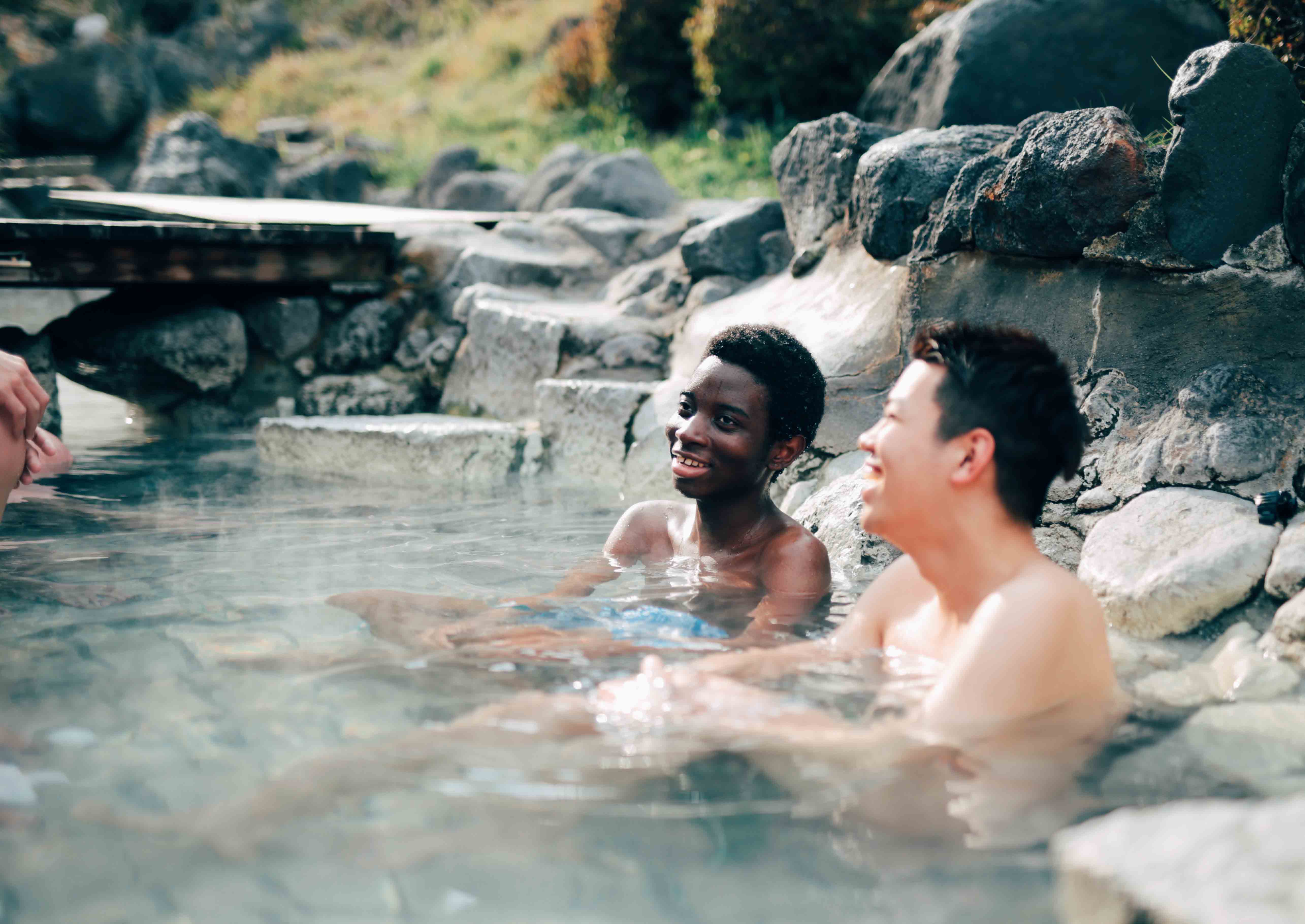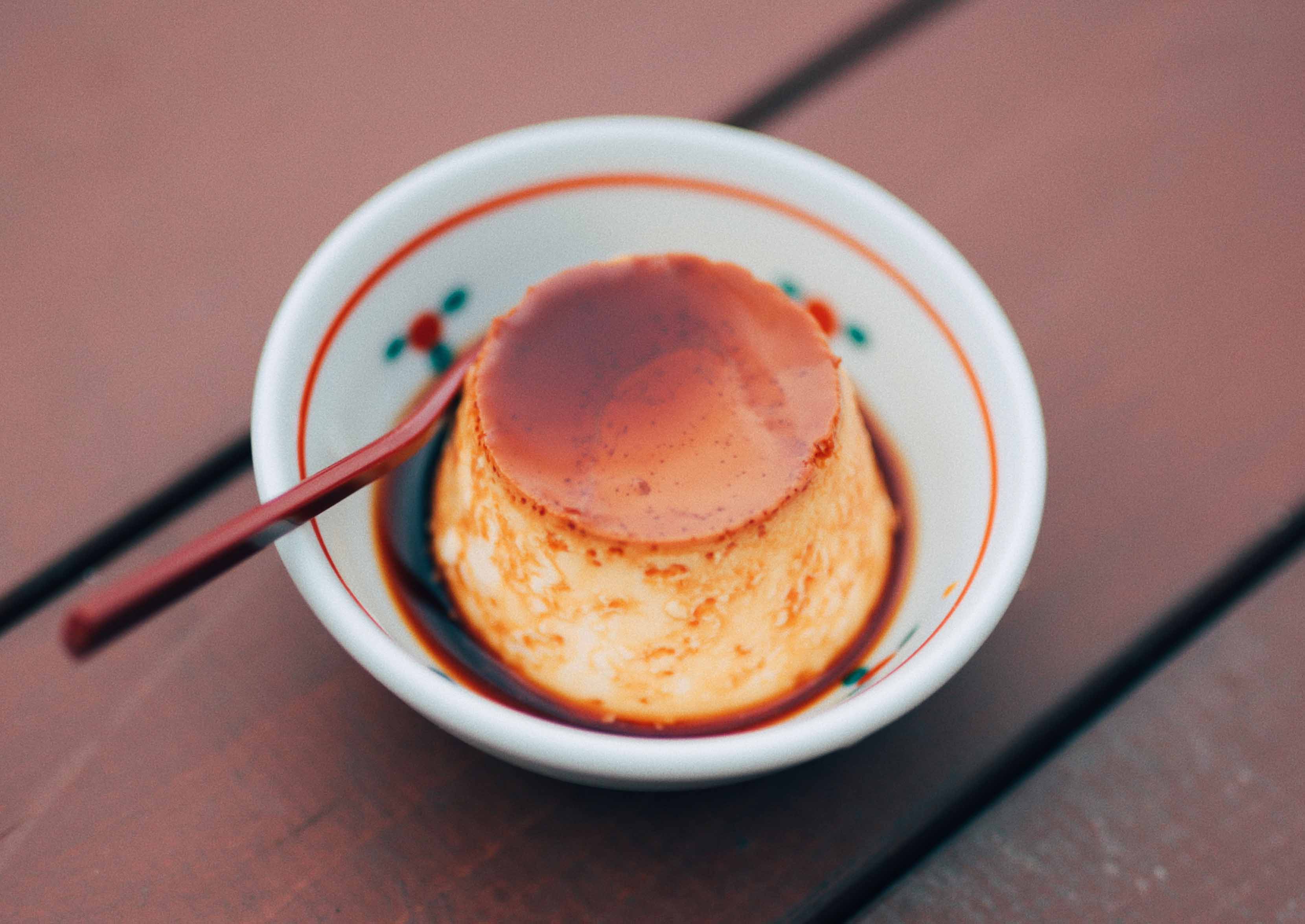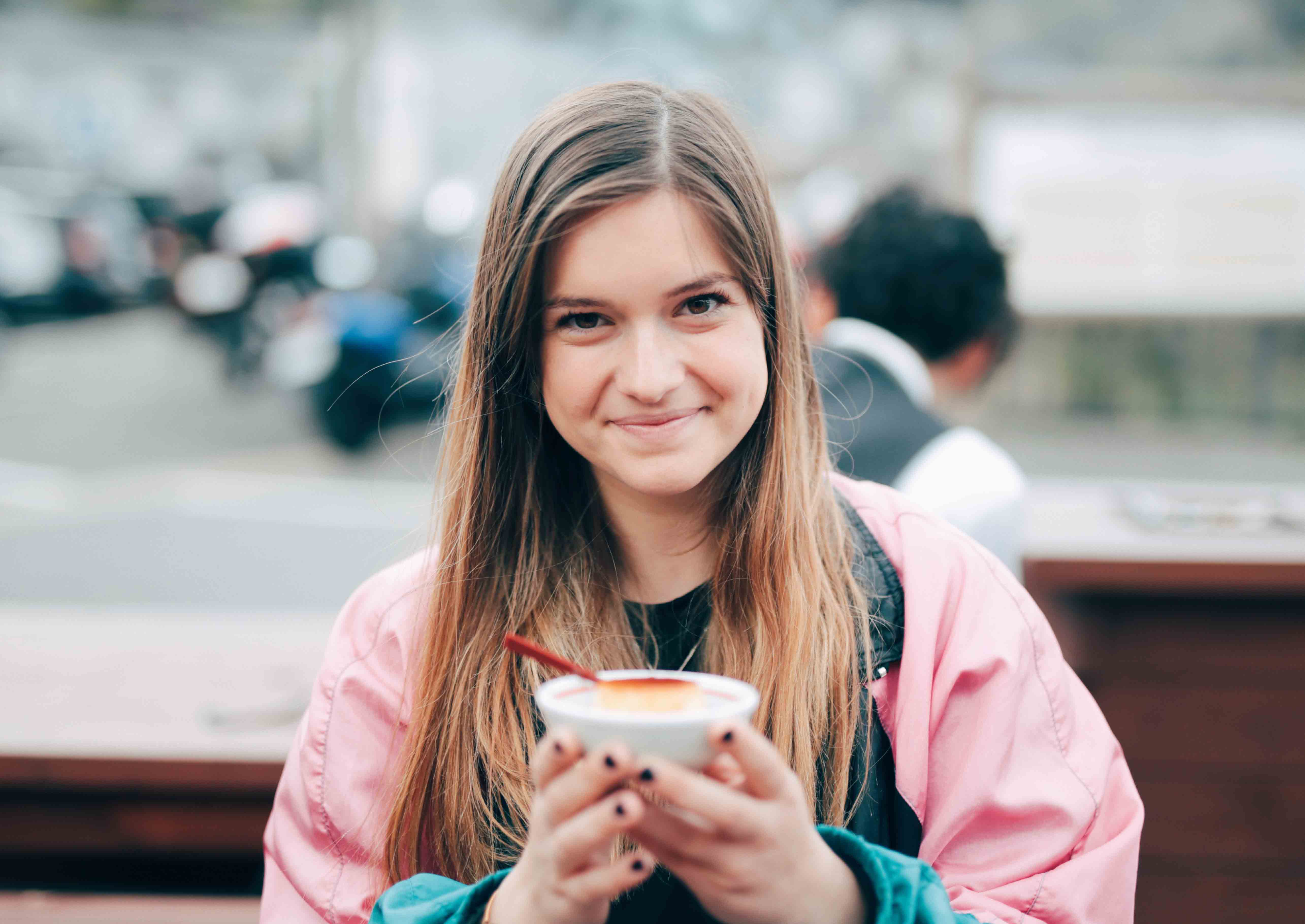 A place where you can satisfy your travel needs
The satisfaction of the trip is drastically raised, you can have unique experiences in Beppu, and its reputable. Such special guidance and members of "WANDER COMPASS BEPPU," who are active in conveying their love for Beppu, will be introduced.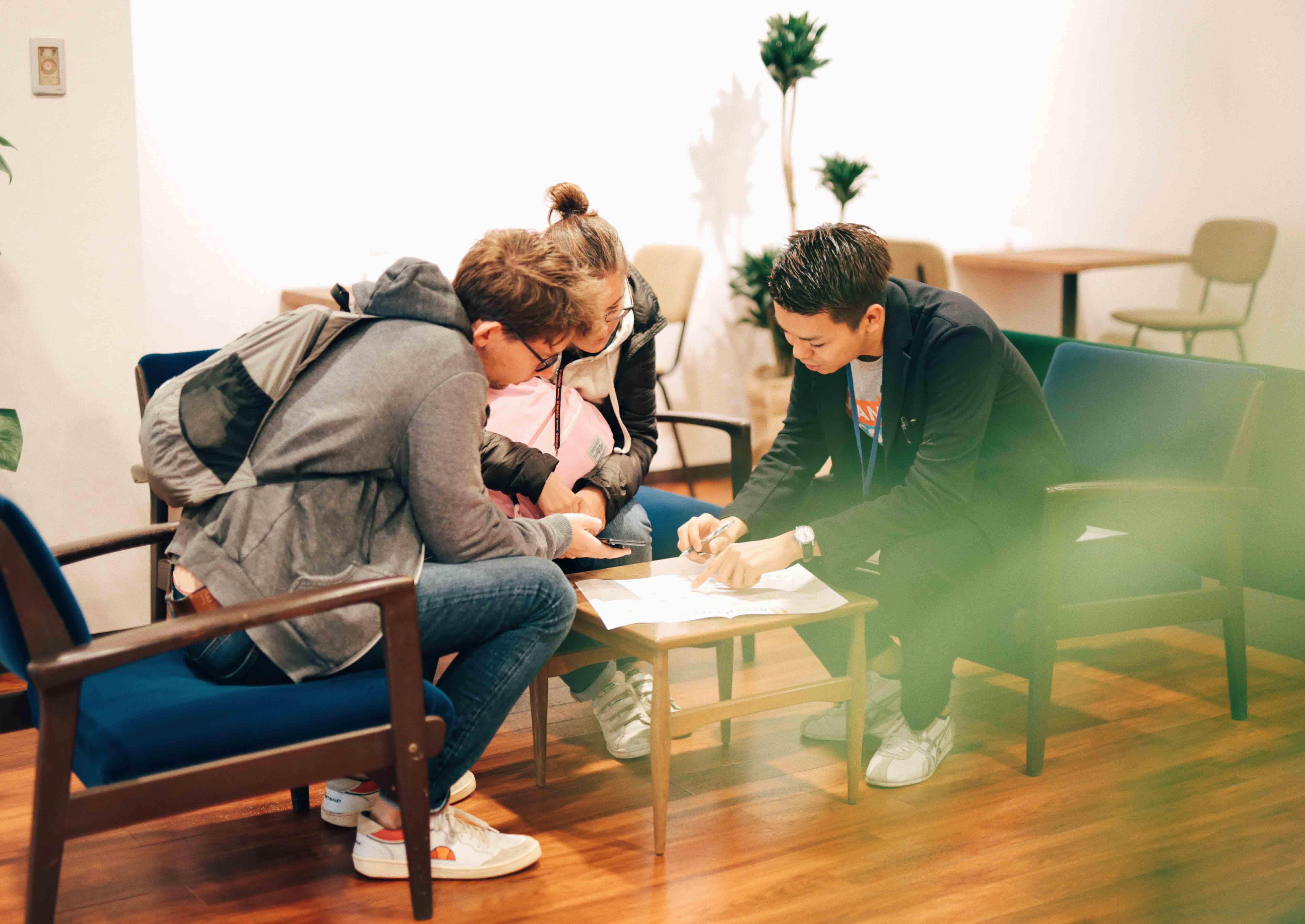 Our Members
We'll now be introducing our members! Not just Japanese but also foreign staff are stationed here so feel to speak in Japanese as well!
①Name 
②Place of Origin 
③why you love Beppu?
④something that I am good at 
⑤Favorite dish in Beppu
⑥Favorite onsen in Beppu 
⑦Brief comment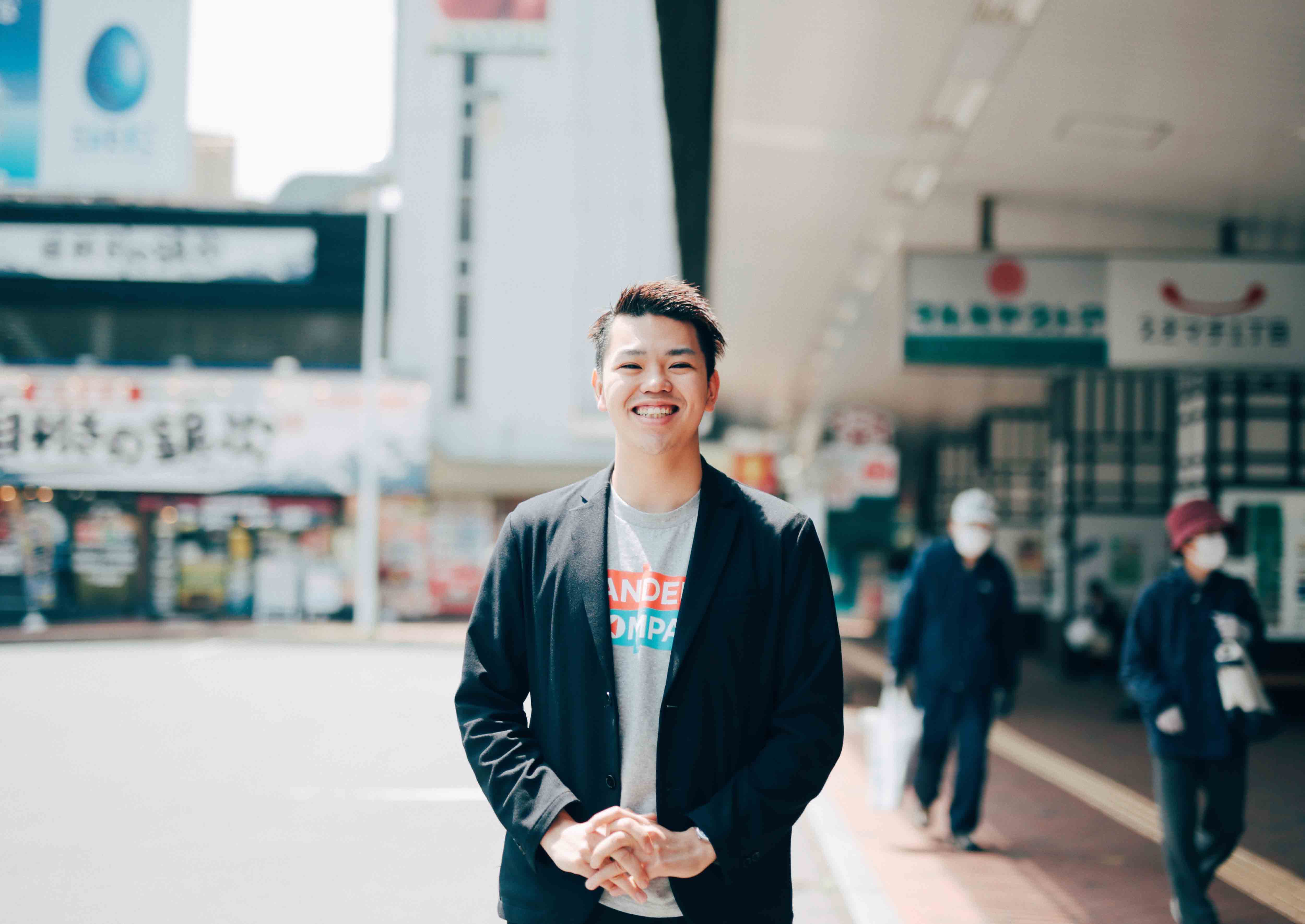 ①Tsuchida Kazuhide
②Nagoya 
③A place where that has a foundation in which a variety of cultures are accepted and where various connections and experiences are born based on this foundation.
④Talking to people 
⑤Toriten from "Sugano"and Curry from "Basara" 
⑥Mushiyu 
⑦We'll create a tourist office where you can make friends with people from all over the world!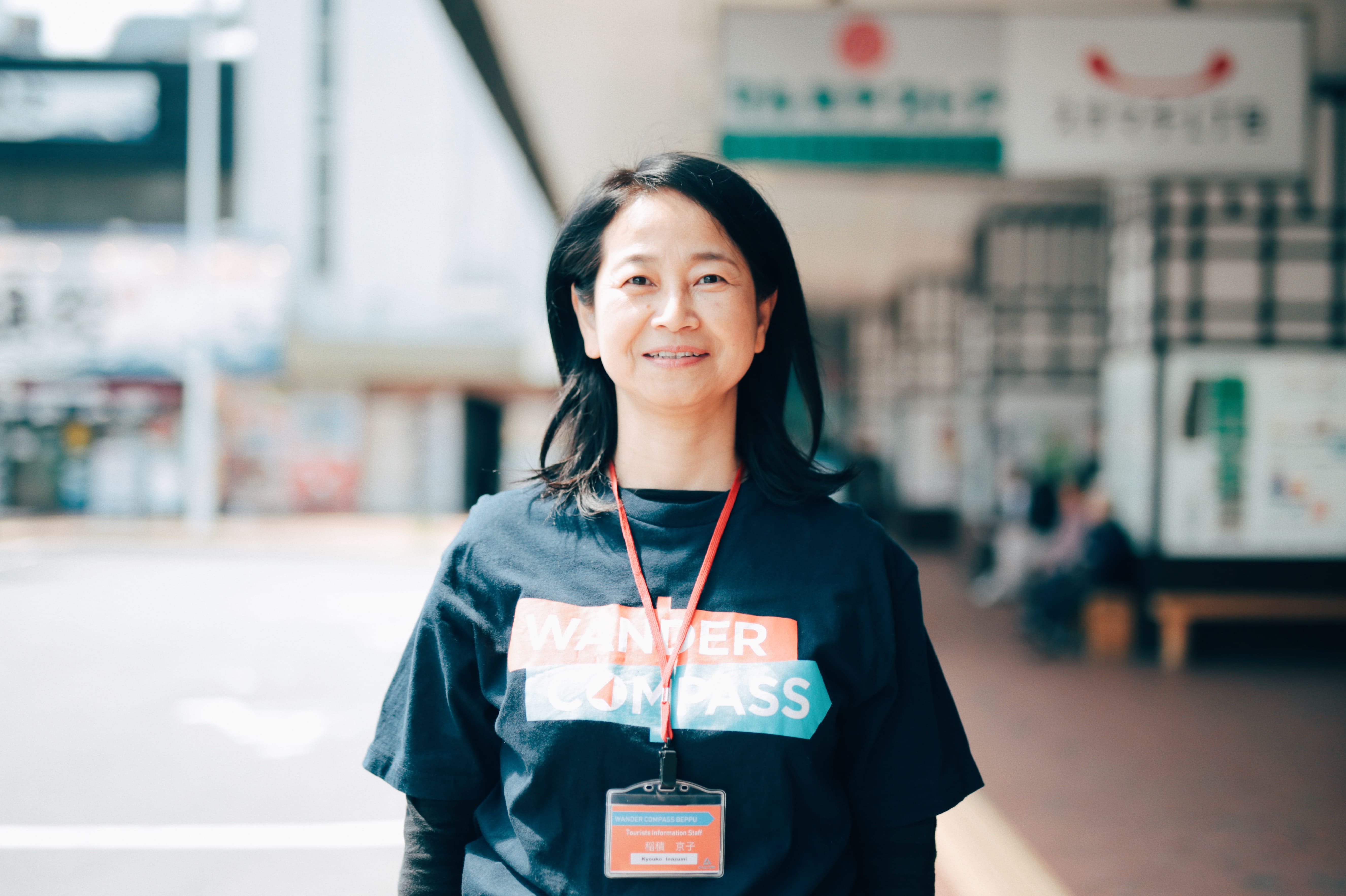 ①Inazumi Kyoko
②Oita Prefecture 
③Beppu is traditional city but still updating.
④I have a good intuition.
⑤Various kind of curry in Beppu!
⑥Irie Onsen and Higashi-machi Onsen which is located in the underground
⑦I always welcome you guys with a smile everyday!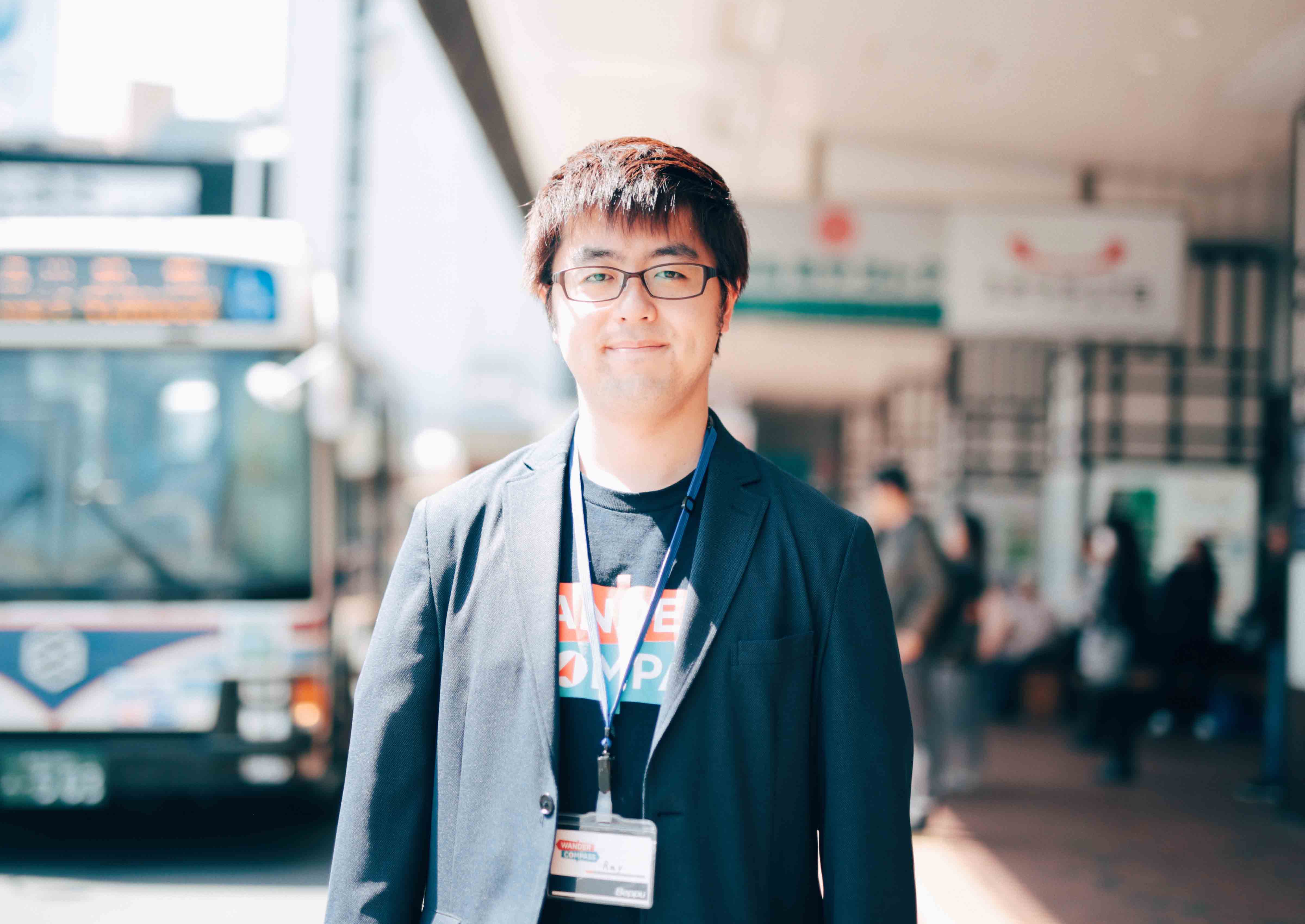 ①Hayashi Reitarou 
②Yokohama 
③All people in Beppu are nice. Especially if you go to local restaurants at night you will see how nice they can be!! 
④Driving
⑤Ten-don at Toyotsune 
⑥Sujiyu Onsen
⑦Explore as much as you can in this lovely city and enjoy it with everyone!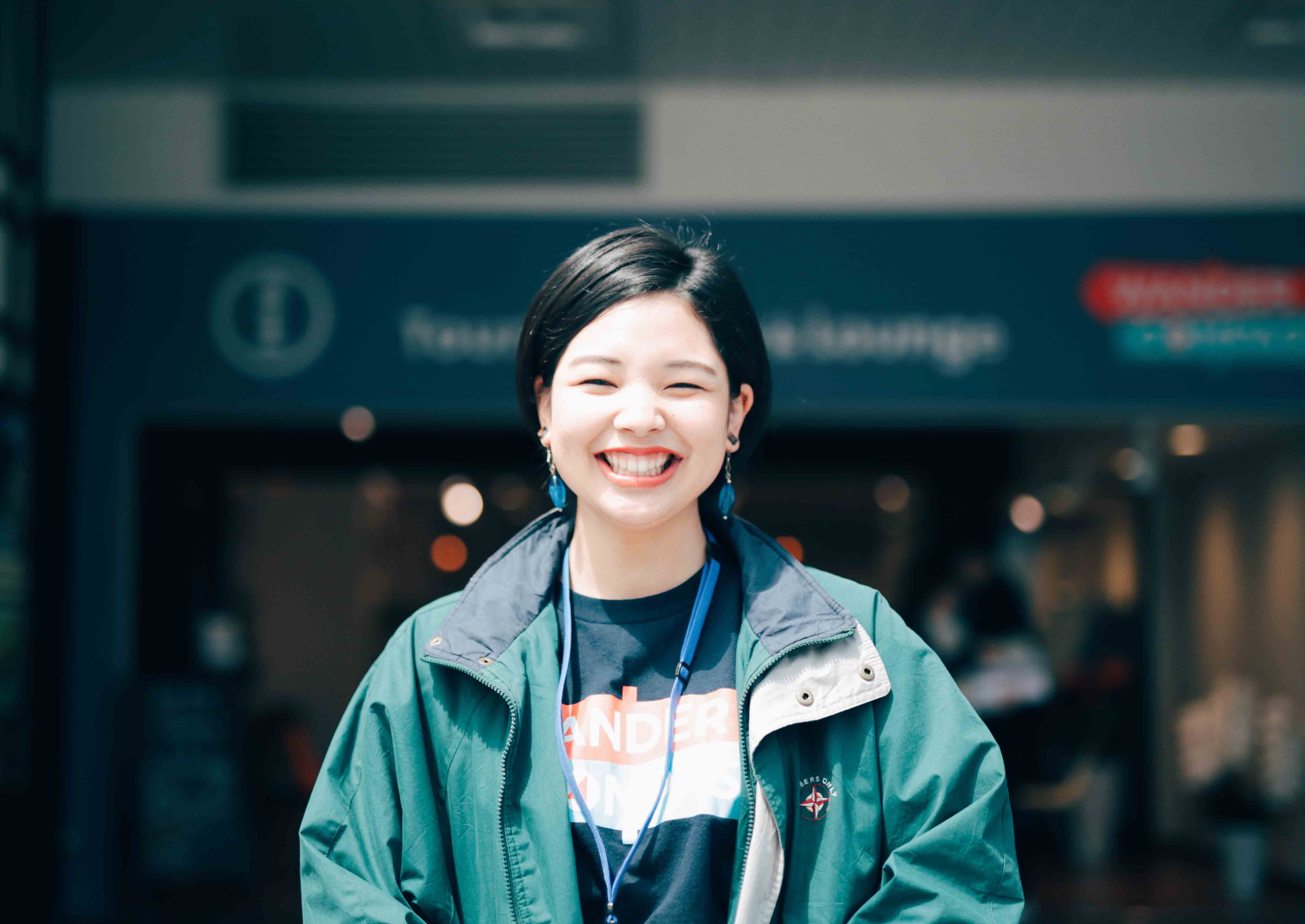 ①Kumashiro Haruka 
②Hyogo Prefecture 
③A small town where all your favorite things are and living life with friends that I have made here in Beppu. 
④Soccer 
⑤the sushi at "Kamesho" 
⑥Tani-no-yu 
⑦When you become an "onsen master," report to your parents first! lol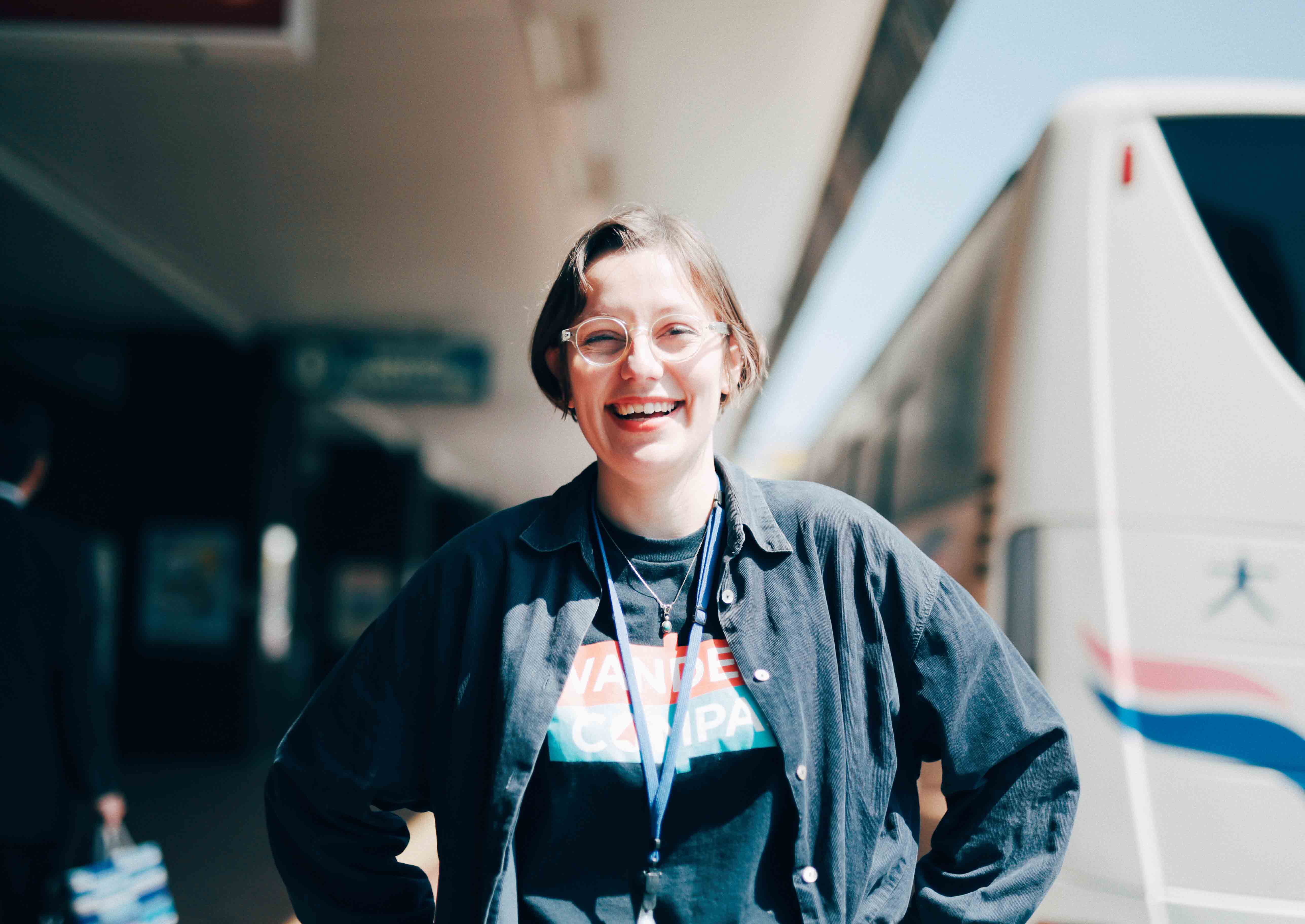 ①Elise HERAL 
②Saint Nazaire FRANCE 
③Beppu's nature alongside onsen and the beautiful mountains and the people are so nice! 
④Hiking and cooking
⑤Food from"Basara" and "Veggie Joint"
⑥Takasaki Onsen for the coffee-cake-onsen experience and any hidden onsen in the mountain 
⑦"If you discover a nice trail around Beppu or an small, cute onsen, please tell me about it!"
An existence likened to a reassuring travel buddy.That is "WANDER COMPASS BEPPU"
Even if you can't do it on your own, it's likely you can come here and we'll be able to fulfill your needs. Just because such a place exists, you're able to feel as though you've made a strong ally. We hope you'll make memories of Beppu which "boil" from the bottom of your heart.
Address:
It is 1 minute walk from JR Beppu Station East Exit.
Open Google Map
Open:
Mon-Sun 9:00 am-6:00 pm JST
Contact:
0977-75-8716 / wc_beppu@wandercompass.jp
EnjoyOnsen