Introduction
Hello, I am Nayu from the Ritsumeikan Asia Pacific University (APU) internship program. I aim to create a new model route in Beppu City for international travelers. This month's goal is to KNOW about Beppu City. Today, I would like to share the splendid experiences I got from communicating with visitors at the tourist information center Wander Compass Beppu and visiting some tourist places.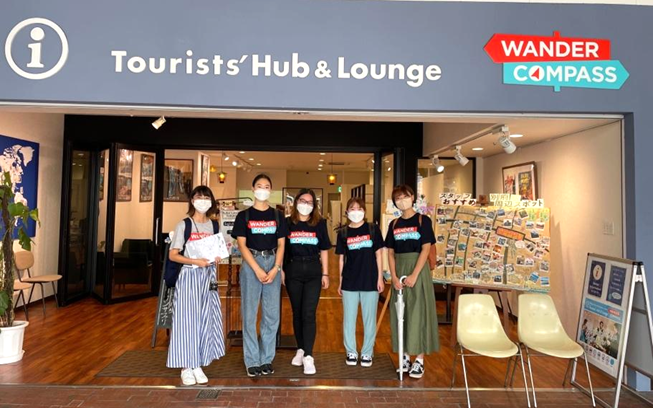 Impressions of communicating with visitors and visiting tourist spots
As soon as I started working at Wander Compass, I realized that there are only a few international travelers due to the COVID-19 pandemic. However, fortunately, many domestic tourists find Beppu City attractive and visit. These tourists mostly ask about Beppu Jigoku-Meguri, a popular tourist route visiting seven different hells (hot springs to see because it is one of the most famous tourist attractions. Moreover, some visitors ask about Jigoku Mushi (Hell-Steamed Cuisine), a popular healthy meal cooked with hot spring steam, and local hot springs that residents use daily. Nevertheless, I could not answer anything of their questions due to a lack of knowledge. Thus, when I first started working, I felt uneasy, so I unconsciously avoided talking to visitors myself. At that time, I noticed again that I must learn more about Beppu City, where I have lived for over two years since I entered APU, to have enough information to guide visitors.
The B-biz LINK and Huber provided precious opportunities to visit some of the tourist places many tourists visit as I need to be able to guide travelers who come to the Wander Compass Beppu. These opportunities helped me a lot to gain knowledge about Beppu City which I was lacking.
I will share some of my impressions of visiting tourist spots below:
Beautiful Umi Jigoku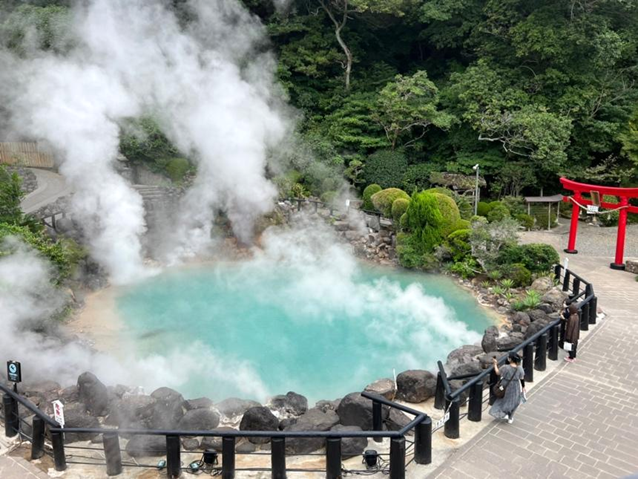 At Umi Jigoku (Sea Hell), I enjoyed both hot springs and Japanese scenery, such as a Japanese‐style garden and shrine.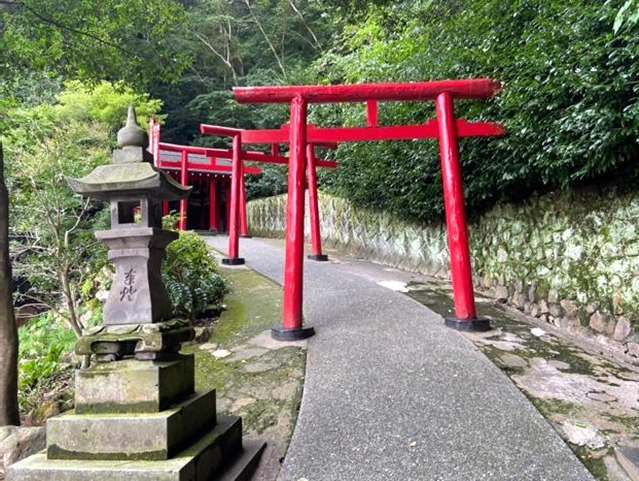 Also, you can enjoy visiting Umi Jigoku in all seasons: cherry blossoms in spring, autumn leaves in fall, and so on.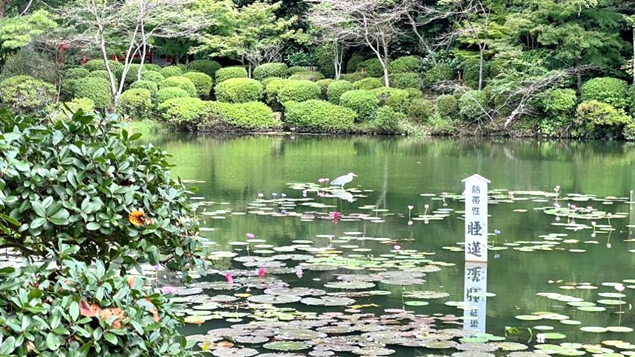 Healing Oniishibozu Jigoku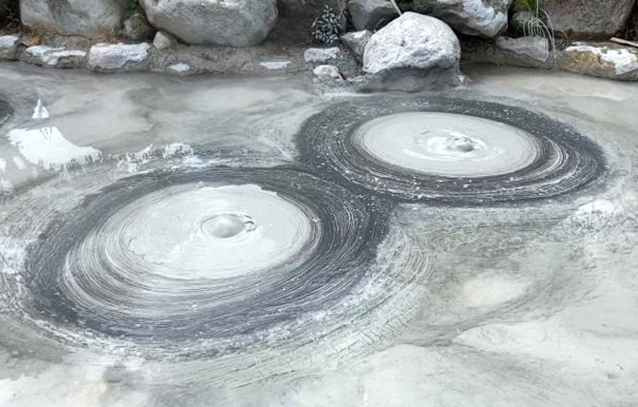 The marvelous landscapes created by nature are a sight to behold. My uncle loved Oniishibozu Jigoku and said he could stay there all day. Please try to capture the shape of a shaved head in a photograph!
Fantastic Kamado Jigoku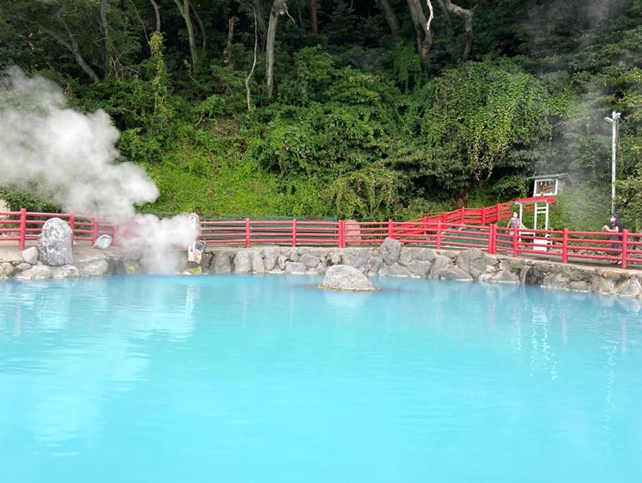 Staff members of Kamado Jigoku will be your guide and host you well. Therefore, I thought like I was in an amusement park. If you like "Demon Slayer," I recommend you visit because there are several connections between it and Kamado Jigoku.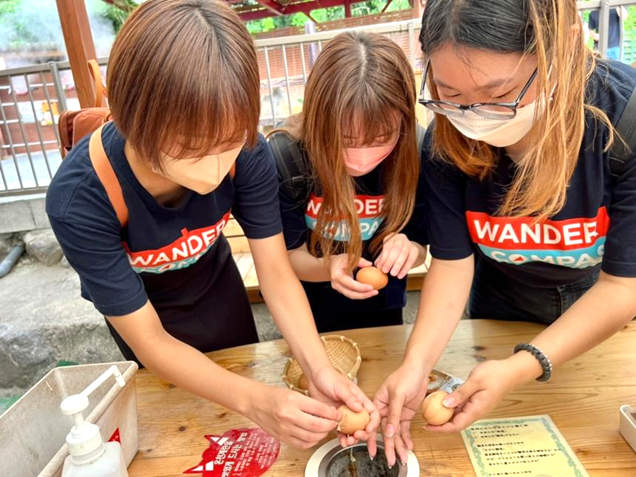 Furthermore, the Kamado Jigoku's Onsen egg was the best one I have ever eaten. So please try them!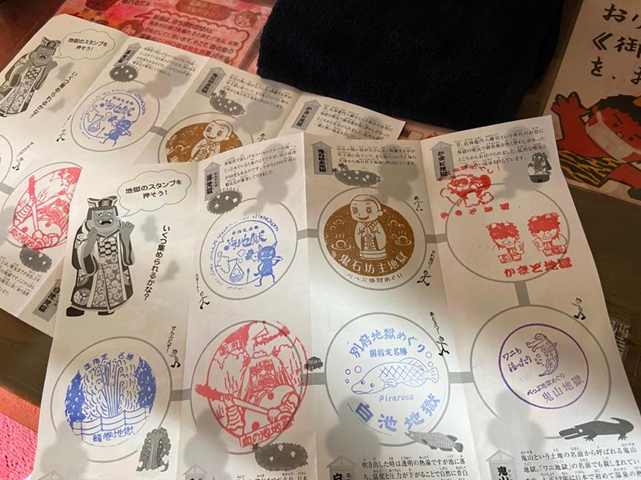 Each hells have different stamps, so it was fun to collect.
I think both adults and children can enjoy this!!
Delicious Jigoku Mushi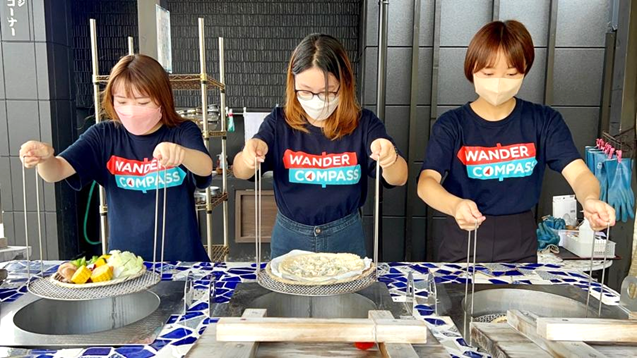 Jigoku Mushi is a unique cooking method utilizing the steam from the hot springs. My favorite was pizza.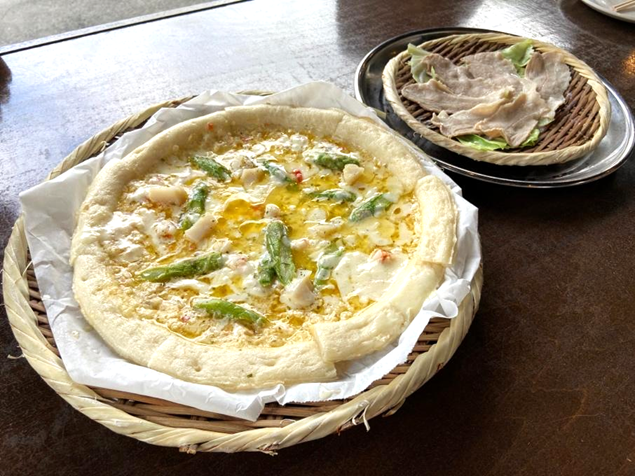 You can eat it at the restaurant Geothermal Tourism Lab Enma.
Interesting local hot springs (Kamiya Onsen)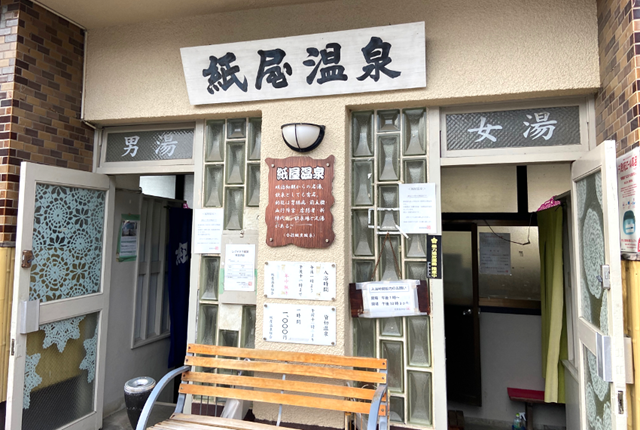 We can enjoy communicating with residents while bathing. Everyone in Beppu City is friendly, so I believe you would like this experience! HOWEVER, there are some rules at each local hot spring, so you must follow them. Let's visit with a sense of greeting and respect for the locals for allowing us to take a bath.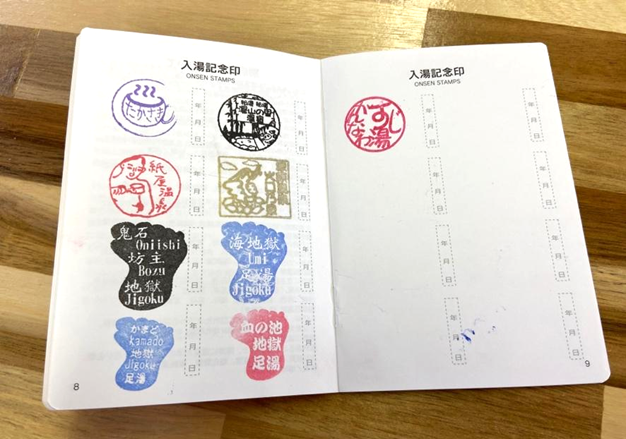 This is called "Beppu Hatto Spaport."
Each hot springs have stamps, so it would be so fun to collect them!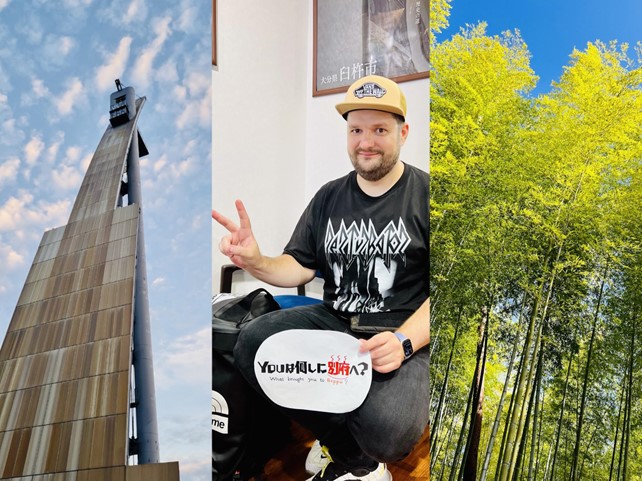 Unlike domestic travelers, international travelers often visit places where they can enjoy nature in Beppu City. For instance, Mr. Bob and his wife from the United States visited Wander Compass Beppu and explained that they visited Global Tower and Beppu Park. Global Tower provides a fabulous view of Beppu City, and Beppu Park is the place where depending on the season, cherry blossoms and plum blossoms bloom in these nature-rich places. By communicating with them and other international travelers, I realized there is a trend that most of them like landscape and nature. Other places I visited as a part of my internship programs are also abundant in nature; thus, I will introduce some of them.
Mysterious Tsukahara Onsen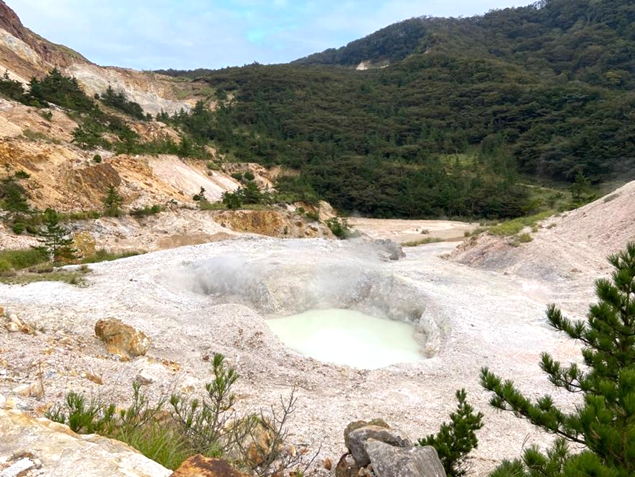 You can enjoy the spectacular view here. I believe you do not often get a chance to see the crater, so you should visit! In addition, the hot spring there are awesome! According to the brochure (you can get it free at Wander Compass Beppu), the iron ions are #1 in the country, the acidity is #2 in the country, and the aluminum is #2 in the country!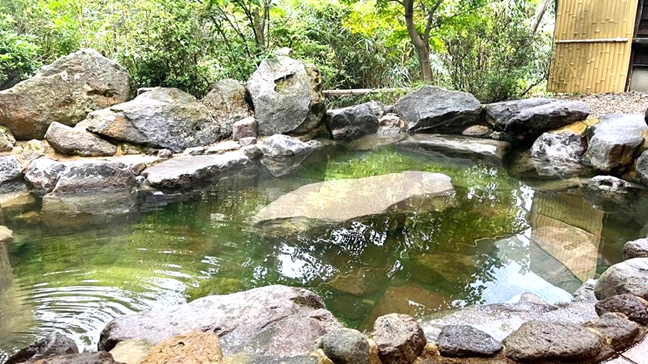 Splendid view of Uchinari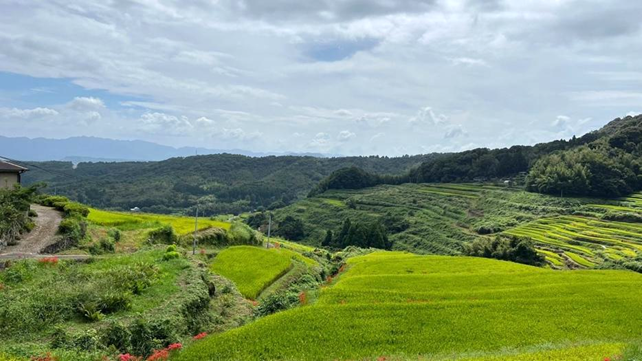 I didn't know there was such a place in Beppu. You should enjoy the unique view of Uchinari!
Recommended Onsen of the Month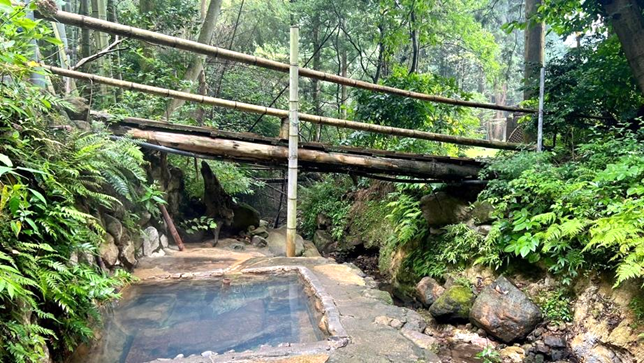 Finally, I will introduce the hot spring I visited this month that is not well known to domestic tourists as well as visitors to Japan. It is a "Yuyama no Sato Onsen" located in the Myoban district. The way to the open-air bath is a mountain path; therefore, you can enjoy nature a lot. It is much exceptional to take a bath while surrounded by nature.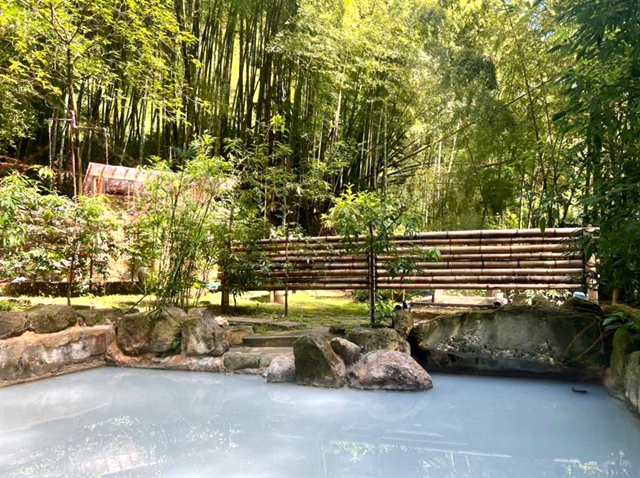 In the end
From visiting tourist places, I could learn a lot about Beppu City. Therefore, I can be comfortable communicating with visitors and describing the places I have been. I will do my best in my internship, keeping in mind the importance of hospitality while staying close to my customers' hearts! Please visit Beppu City, which has many attractions. I look forward to seeing you at Wander Compass Beppu! When you come there, I will guide you to some tourist spots you should go to in Beppu City 🙂
EnjoyOnsen